For some people, weekends are the best days to chill out and relax as the days before weekends are stressful and tiring. After a long day at work, everybody deserves a celebration. A celebration that is in the form of peace, mind at peace in a peaceful environment. Where everyone can lay off and unwind just for a few days to enjoy the scenic views and nature surrounding it, the food and service that comes with it, and most of all, celebrate your rest day with your family and friends. Resting is a good way to lower the tension of an individual's body and mind, and also to lessen the stress.
Everyone is entitled to rest; it is not an option not to do so. It is not a request, but rather a fact that it helps people improve their creativity, increase their energy, and maintain healthy relationships with others. Knowing when and how to rest is essential in everyday life; it also has benefits for both the body and mind. To do more is to rest, and to have better performance and output is to use time wisely by allowing enough time for reflection, self-care, and overall improvement to an individual's sanity.
Fortunately, there are a variety of ways to spend the weekends, where people can stay and relish everything with their loved ones. People can refer to it as a treat, a treat that people deserve after a grueling week. Here are some of the best high-end hotels to enjoy and celebrate with your loved ones.
High-End Hotels in the Philippines Perfect for a Weekend Getaway
1. The Peninsula Manila
A luxury hotel in Makati's business and financial district, surrounded by well-known shopping malls and numerous attractions just minutes away. It has thousands of positive online reviews and numerous awards. The location of this hotel is convenient to everything, making travel and exploration of Makati and other cities easier.
The Peninsula Welcome suite is suitable for a small family of four and costs Php 6,500 per night, which includes the use of amenities and free breakfast for the entire family. If guests are not traveling with their families, there is a suite called New Year's Eve Revelry that is ideal for a couple and includes a six-course dinner, use of amenities, and breakfast for Php 21,000 per night.
The Peninsula Manila | Photo from peninsula.com
*Prices as of November 2021
2. Shangri-La's Mactan Resort and Spa, Cebu
Located in Cebu, close to the shores, with scenic views and lively entertainment. A wonderful way to spend time alone or with family while taking in the sights. When it comes to rooms, this location offers two options: rooms in the main wing and rooms in the ocean wing. Prices vary depending on the number of people and the type of room chosen by the customer. The Main Wing Deluxe Family Room is a four-person suite with a private balcony, garden views, breakfast, and amenities that costs Php 10,500 per night and has a king-sized bed. In addition, there are numerous recreational activities, spas, events, and other entertainment areas available inside.
Shangri-La's Mactan Resort and Spa, Cebu | Photo from agoda.com
*Prices as of November 2021
3. Discovery Shores Boracay Island
This award-winning, iconic, and relaxing Boracay resort is located on the island of Boracay. Their Signature One Bedroom Suite can accommodate up to four people and costs between Php 18,942 and Php 29,600 per night, including breakfast and amenities. If people want to be alone in the same bedroom suite, prices range from Php 10,800 to Php 13,140 with the same inclusions. Boracay is surrounded by a natural beauty that is priceless, and it is an experience that everyone must have. Witness the modern luxury in this place and on one of the Philippines' most beautiful islands.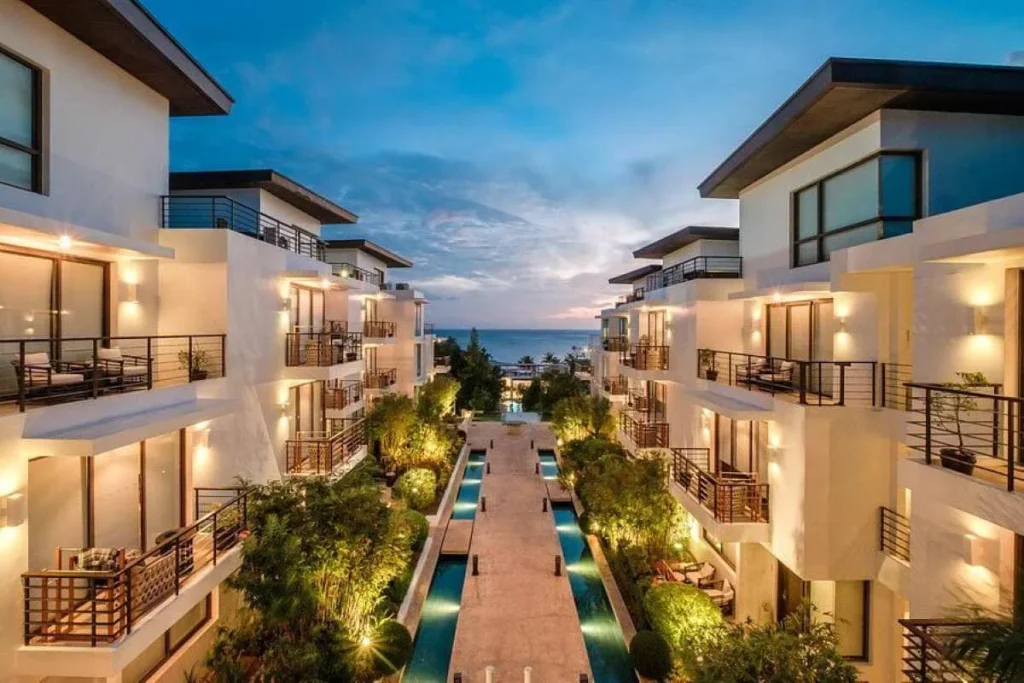 Discovery Shores Boracay | Photo from tripadvisor.com
*Prices as of November 2021
Everyone wishes to extend their vacation days; however, people can only stay in hotels for a few days, which is inconvenient because there are unexpected day-offs; it would be more difficult to book a room on the same day due to the lengthy process ahead. Everything in a hotel is great, but what's even better is owning a permanent property where people can come and go whenever they want. It's open and easy to get to, and it has the same scenic views, aura, aroma, and services as a high-end hotel. If the rooms are not the same size as the hotel rooms, they may be smaller or larger depending on the preference, but owning a condominium has the power to have the same vibes as a hotel and even better.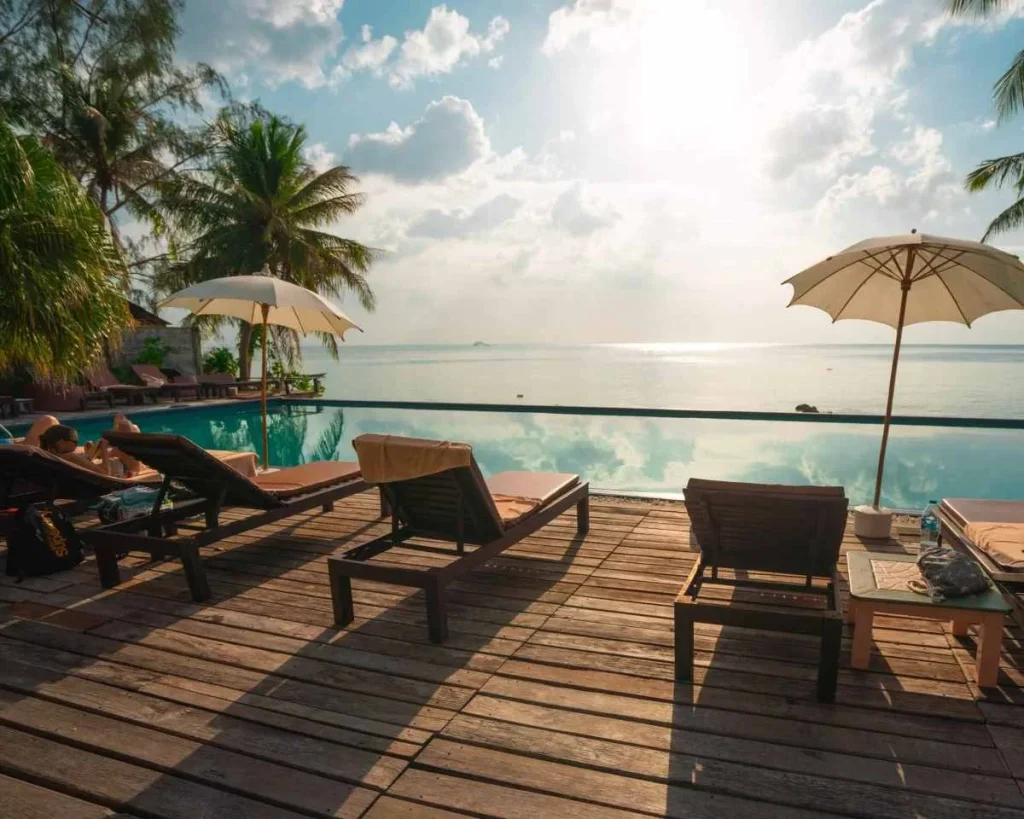 Condo in Laguna is one of many condominium locations; the difference between this condominium and a high-end hotel is that people can have it permanently. Not only does a condo in Laguna provides scenic and calming views, great delicacies and atmosphere, amenities, and services, but it also provides security. Valenza Mansions is one of the most beautiful designs available, not to mention the first Italian-inspired condo in Laguna. Residents have the option of purchasing a ready for occupancy condominium or pre-selling units ranging in size from 33 sqm to 70 sqm. A premium condominium with a highly secured community that is also accessible via CALAX and 4 SLEX exits and is only 30 minutes from Tagaytay.
Instead of a high-end hotel room that is only available for a few days, it would be more practical to own a permanent residence where people can come and go as they, please. Condominiums are extremely versatile in terms of design; people can do their DIYs and express their creativity by having one-of-a-kind handcrafted furniture or paintings. A condo in Laguna is a great investment because, while problems will not be easier in the long run, being able to relax and enjoy yourself once in a while is priceless. No amount of money could ever compensate for peace of mind, but a peaceful and secure property is valuable and worth it.
Related Blog: The Ultimate Guide to Travelling During this Pandemic