There are many different kinds of design styles to fill up your newly bought home, such as your elegant new condo in Tagaytay, and you may be panicking over the prospect of being able to create and foster a homely space and environment for you and your family. After all, a property's elements may affect the overall mood of one's home. If ever you have a hard time deciding which theme and features to decorate your home, you might want to try out the classic designs, ornate architectural details, warmth, and homey room feels sunny Danish design for the interior design of your new home.
Simple, Functional, and Elegant – Why Danish Designs
If you are looking for a more sophisticated look to couple your elegant condo in Tagaytay, the Danish interior design style must be on top of your list if not THE top because the words of sophistication, minimalism, and elegance are what make the interior design of a home Danish.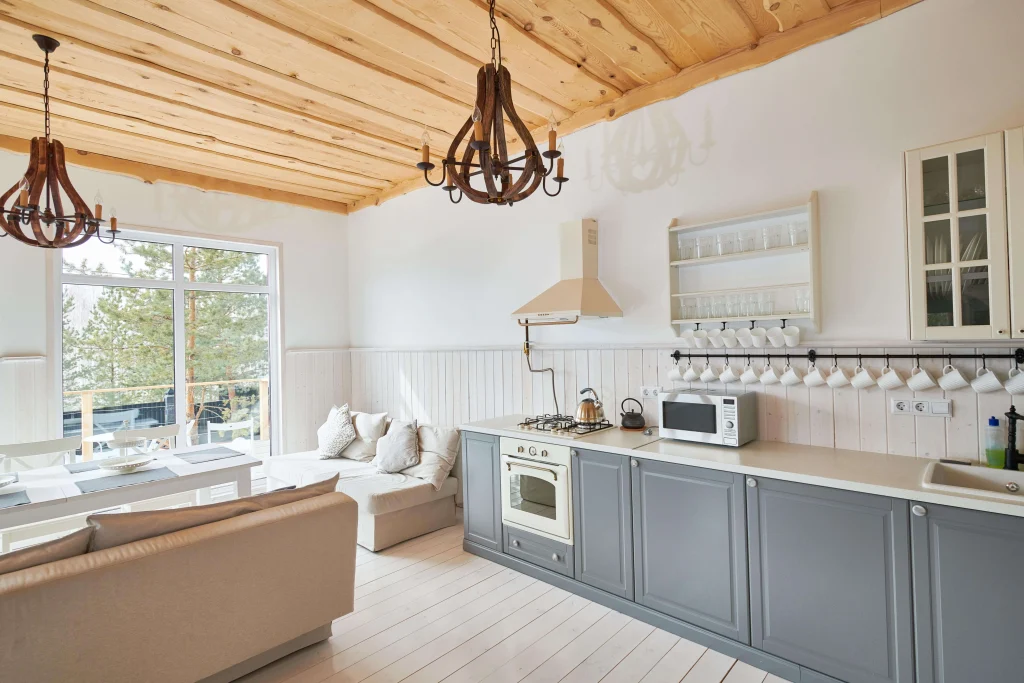 Known for its polished and refined look, Danish interior design had become popular as early as the 1940s of modern-day homes. The trend took off when, according to the official website of Denmark, "when the light and simple style of Danish furniture proved a good fit for the clean lines of the new International Style architecture."
Have Designs Inspired by the Mighty Vikings
According to many Danish interior design blogs, the history of this style goes way back to the rulings of the Vikings. The Ministry of Culture of Denmark had stated a few years ago that the very first Danish furniture was not the famous Egg chair nor the use of the logo of Carlsberg but it is instead a mighty Viking warship used way back in 1042 known as the Skuldelev.
The sleek design of the striped sails and the fixtures of their shields shows that these Vikings were not only known for their brawn, but they were also craftsmen, sensible to aesthetics. Their art shown in their battleships and weapons has inspired modern furniture with the Danish interior design style.
Now a highly awed interior design, its timeless look makes the room feel light in many modern homes across the world. It is known to evoke feelings of peace and serenity due to its cozy accents and natural lighting, making its minimalist features an impactful statement.
Have Nature Come Inside Your Doors Through the Danish Design
Another historical feat is the Flora Danica of 1790. Commissioned by Denmark's King Christian VII, this dinner service was his friendly gift to Russia's Catherine. Many designers wanted to take the part but Danish curator Johann Christoph Bayer born way back in 1738 was the chosen one to make 700 plant design motifs for many people of their country who took part in the study of botany, for both educational and leisure reasons, during that time. Currently, Flora Danica is still the basis of many floral designs of dishes, clothes, and the like.
What other theme can you style for your condo in Tagaytay than nature? Incorporating this Danish interior design calling, you can have your cutlery and dishes have the Danish design of Bayer.
Meet Famous Danish Designers
But, other than Mr. Bayer, who is behind such pieces with the Scandinavian design with its bright and airy but cozy features that inspire people to put up fresh flowers even on their study desks, and let the warmest of natural light into their homes? There is a handful. Let us get to know them.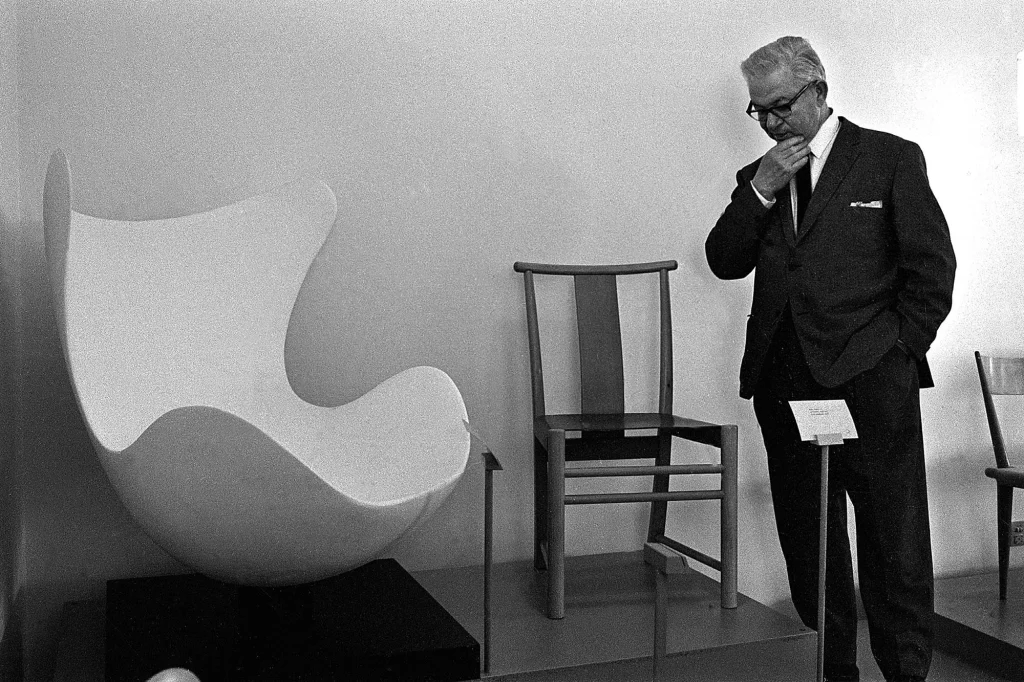 Photo from archilovers.com
Arne Jacobsen
Arguably the best among all Danish designers of the current century has got to be Arne Jacobsen. B0rn in 1902, a handful of his original works and design are still currently in production, decorating millions of homes with the legendary and timeless pieces of The Egg, The Ant, and the Swan. Additionally, ergonomically designed, these pieces are also seen outside of homes and inside major lobbies of hotels, offices, and even airports.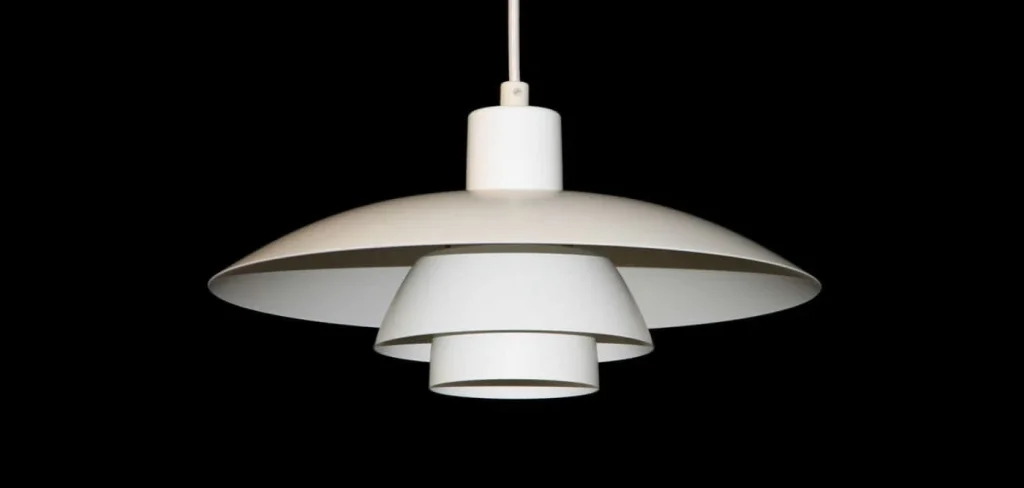 Photo from medium.com
Poul Henningsen
Going a few more years back, Poul Henningsen who died in 1967 had designed the most famous Danish lamp, its style overthrowing early light bulbs that used to have such an annoying and tiresome glare. This creation made light possible to be dainty, and delicate compared to its glaring original. Indeed, this lamp makes even the softest of light shine softly across the whole room. Its cozy aura evokes the kind of natural light we see in minimalist Danish homes. His most famous lamp is known to be the Tivoli lamp, its light, astoundingly cannot be seen from above the piece of modern furniture. According to the official Denmark website that features Danish interior design blogs, it was made so that the famous Tivoli Gardens amusement park in Copenhagen could stay open even during World War II blackouts. Just how historically and practically awesome is that? Indeed, this lamp did not only decorate Danish homes and places just for comfort and aesthetic reasons but also for practical reasons as heavy as needing effective light during a time of war.
Georg Jensen
Decorating a whopping number of the Danish interior design and furniture, silversmith Georg Jensen is a designer who made iconic pieces that decorate a home's dining room, and other interiors just so we could support his humble family. Free from any reputation but dependent on money, this sculptor-turned-furniture curator combined the two art forms to create soft, practical materials such as candles, midcentury chairs, jewelry, cutlery, and windows. These pieces are still in production today.
Indeed, these designers' names are still significant today for millions of homes, whether they are aware of it or not, hold furniture and pieces inspired by theirs.
Have No Regrets About the Danish Interior Design Style
Many people are known to restyle their homes every once in a while. But having Danish interiors might hinder you from doing so because its quality craftsmanship and elegant, functional, and sophisticated elements are just too great to easily let go. The combination of minimalism and colorful art is just too hard to ignore. No worries though, there is a reason why the Danish design is still trending today. Many people have also fallen for its timelessness.
Read more: Denmark's Remarkable Architectural Design The Importance of Architectural Design