A couple of days ago, Pakistan's flooding created a disaster. The flooding killed over 1,300 people, damaged over 1.7 million homes, and drastically disrupted food production. In total, over 33 million were affected. 
All could have been avoided with proper city planning. Decades of research back up these claims. While the climate and other environmental influences are a factor in this disaster, the failure and the sources of vulnerability caused the damage. These, according to reports, stem from the lack of power, agency, and resources to prepare for these hazards. 
This is not the first time Pakistan has experienced something like this. This year's flood is the country's sixth since 1950 to kill over 1,000 people. Let that sink in for a moment. In the last 70 years, over 6,000 people have died due to horrible risk flood management. 
What can we do about it? Well, the answer is easier said than done: plan and live in a master-planned community. 
What Is a Master-Planned Community?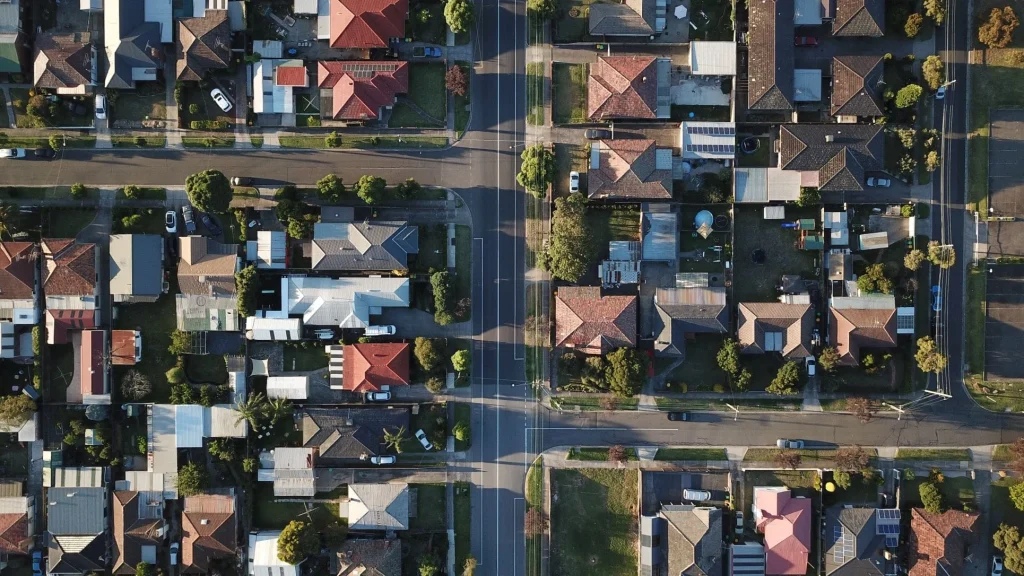 A master-planned community is any community that was carefully curated and planned out to serve a particular purpose. Typically previously undeveloped land, a master-planned community usually starts out as owned land by one developed. These are built in stark contrast with communities that evolved in a more ad hoc and organic fashion. This, by the way, defines most communities.
The master-planned community movement began in the United Kingdom and was extremely common in the European colonization of the Americas. Today, master-planned communities have become the norm. Looking at Africa, Asia, Europe, and America, you'll find tons of developers getting in on this trend. 
What's most interesting is that many of these planned communities have also turned out to become "planned capitals", basically communities specially planned, designed, and built to be the capital. Some of the world's national capitals, such as Canberra in Australia, Brasilia in Brazil, and Washington D.C. in the United, are planned capitals. That's awesome to think about, right? Think about how important and convenient everything is in these cities, that's no accident. They were meticulously planned, designed, and built to meet specific needs.
We are sure that many of you would love to live within a master-planned community, so what are your thoughts on planned capitals? Let's talk about some of the more prominent master-planned communities around the world. 
Master Planned Communities Around The World
Theoretical and conceptual thinking is all well and good – but what's the purpose of knowing about theory if you don't put it into practice? Here, we discuss some of the best examples of master-planned communities around the world for you to have a better grasp of what a master-planned community is and how it works.
Ward Village, Honolulu, Hawaii, USA
Located in a secluded area in the heart of Hawaii, Ward Village's neighborhoods are what many of us think of when we think of master-planned communities – even if we probably don't realize it. To put it bluntly, Ward Village is carefully crafted and masterfully planned with island luxuries, urban conveniences, and tons of amenities combined to create the beautiful, dynamic destination that we see today. 
Ward Village offers a diverse collection of residences, local and international retailers, and a globally inspired food scene. Of all the master-planned communities on the list, Ward Village might be the oldest. The estate was born in 1846 to Victoria Ward, who dedicated her life to enjoying traditional gatherings and continuing the practices of Hawaiian arts, music, and language across her 100 acres of land. Throughout the decades, Ward Village has grown to become a business dynamo until it has become a master-planned neighborhood complete with entertainment centers and a growing business scene.
Bonifacio Global City, Taguig City, Philippines
When you think of master-planned communities in the Philippines, BGC almost always comes to the forefront of your mind. Spanning 150 hectares, Fort Bonifacio Development Corporation and Metro Pacific came together to create an ambitious master plan and invest in other people's foreign expertise to guide the developers through the initial planning process. If anything, look at the intellectually laid out grid-based street system that showcases the kilometer-long retail and lifestyle boulevard that we would eventually call Bonifacio High Street.
The growth of BGC has been so rapid that 7.8 of nearly 8 million square meters have come to use. With nine international schools, two five-star hotels, and three business hotels, BGC has become a highly functional and pragmatic "work, live, and play" community. This, after all, is the community tagline, correct? It only makes sense that, despite the smaller master-planned community that it is, Bonifacio Global City is a small stepping stone to what could be a plethora of master-planned communities all over the Philippines
Canberra, Australia
Canberra is special on this list in that it was built, from the very first moment, to be the capital of Australia. The blueprint of American architects Walter Griffing and Marion Griffin was selected after an international design contest that preluded construction in 1913. It is an entirely planned city with geometric motifs and centered on landmarks that include Black Mountain, Mount Ainslie, Capital Hill, and City Hill. 
Canberra has been ranked among the world's best cities to live in and visit. Major industries have developed in the city, including health care, professional services, education, and training. 
Irvine, California, USA
Going back to the United States, we discuss Irvine, California. For those of you who don't know, Irvine is a master-planned community in South Orange Country, California and to this day, it remains one of the most interesting projects to stand. What makes it so unique is that it doesn't necessarily pander to a rich demographic. With over 300,000 people living in the area, how could it be selective?
Spanning 66 square miles, Irvine, California is a great example of building a master-planned community for everybody. A number of corporations, particularly those in the technology and semiconductor sector, have made a home in Irvine alongside a number of fine higher education institutions such as the University of California, the University of South California, and Irvine Valley College.
It's no Ward Village but it's certainly a community worth looking up to. 
What Are the Advantages and Disadvantages of Living in a Master-Planned Community?
So, we've given our explanation and examples of what a master-planned community is. Now, let's talk about the pros and cons of living in a master-planned community. 
What Are the Advantages of Living in a Master-Planned Community Posted?
First up, the advantages. Of course, having a master-planned community and living in it. 
Ready-to-build land
Purchasing a lot in a master-planned community provides easy access. Because the people who've worked on this have made everything readily available to you – all the land has been leveled, connected to utilities, and ready for construction to begin. 
This facet also adds to why master-planned communities could be great investments for businesses, and why you, as a business owner, might want to purchase land found within the community. 
Having ready-to-build land at your disposal is a great advantage as a business owner, it protects you from unexpected expenses and keeps the project timeline intact. 
Enhanced Securities
On top of this, enhanced security measures present master-planned communities as safe places. Most of the time, these communities limit non-essential traffic, encourage peaceful surroundings, and attempt to enhance safety and security further through property management.
Exclusive Activities and Attractions
Here's the thing about master-planned communities: not only do they have amazing homes and well-planned routes found all within one area, but they also have unique outdoor activities and attractions as well. In neighborhoods, these things are manifested in private trails, pools, and parks. In more business-focused investments, these exclusive activities and attractions turn out to be better-planned malls and attractions. Take BGC, for example, BGC is a master planned community that wasn't established primarily to serve as a residential area, it's commercial in nature and that's exactly why businesses have taken a liking to the space. Capped off by multiple malls and shopping centers like SM Aura, Uptown Mall, and Bonifacio High Street as well as interesting activities such as the Mind Museum and the Arts Center, BGC is looking to create a thriving economy of its own within the area.
Property Values
If you're still not convinced about master-planned communities and how great they are for investments, especially if you're someone looking to start a business or a family, then we'll pinpoint this: master-planned communities generally have stable land and home prices due to their well-maintained and high-quality nature. Maintenance has always been key to helping communities and buildings retain and appreciate value. No matter what the wider real estate market is doing, take solace in knowing that your property values are safe.
A Unique Community
We've mentioned this once before and we'll mention it again: every master-planned community has different advantages and amenities that draw in customers. Choosing one suited to your lifestyle is the trick here and there are a couple of things that you could do to make sure that happens:
Meet some of the neighbors
Check out the amenities
Reflect on the future – do you see yourself being in this community for the next couple of decades of your life?
Well, regardless of your answers to these questions, Crown Asia will likely have a perfect community for you. We're one of the leading land developers in Asia and have spent the better part of the last 3 decades building our reputation and the land that goes along with it. While we may focus on building family-oriented neighborhoods, the locations we've chosen are perfect for future organic development – being found in high-traffic areas primed and ready for commercial use, waiting for the right developer to come along.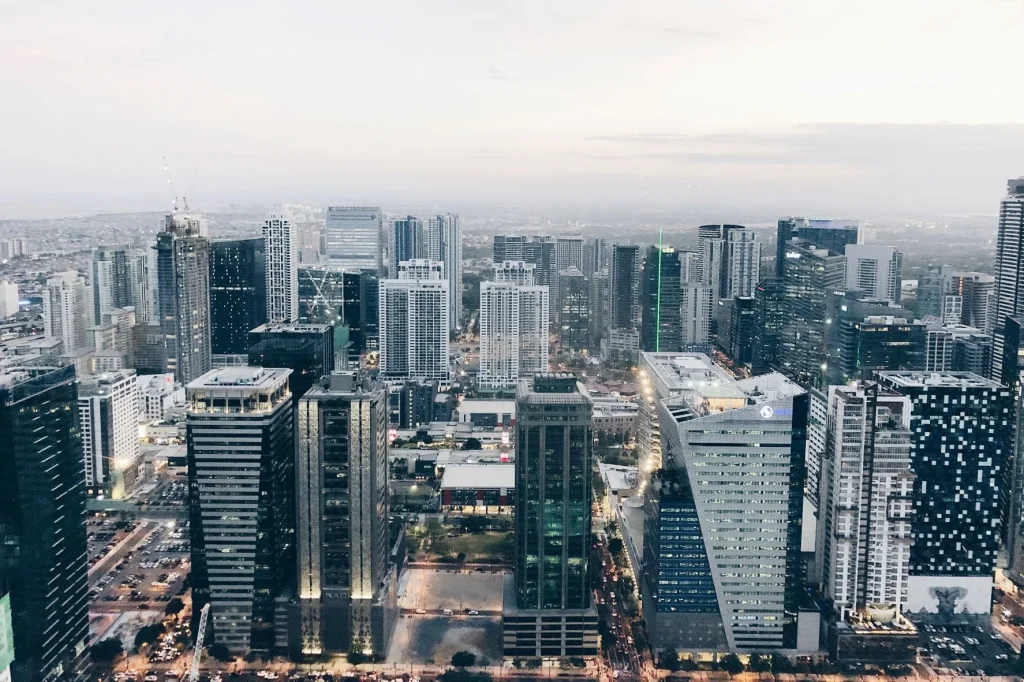 Things to Consider
Unfortunately, nothing in this world can be a perfect thing. Here are some things about the master-planned communities that you should know. 
Cookie-Cutter Homes
The unfortunate truth is that some master-planned communities contract specific builders to construct all the homes within them, using just a couple of styles out of a cookie-cutter mold. For the homeowner, this, unfortunately, means that there can be less customization and uniqueness as you travel along the long rows of lines in the residential neighborhoods. 
This, however, can easily be fixed by getting an interior designer. There's so much you can do inside of your house to make it stand out from everyone else. While the mold can't be changed, the exterior could be done up as well.
Homeowners Association 
Unfortunately, some master-planned communities require HOA fees to be paid by the homeowners. This is done to maintain the community and protect property values, and the fees are used for neighborly activities like festivals.
But consider these fees as a way to maintain your community's security and maintenance to keep its value.
Limited Choices
Master-planned communities do offer security, protection, and quality of living, but there are some that have the disadvantage of having limited options for daily living. Residents of a master-planned community who are looking for goods and services such as fitness centers, outside resort swimming pools, entertainment venues, etc., that aren't provided within these communities will, unfortunately, have to travel outside the neighborhood's boundaries.
When choosing a master-planned community that you plan to move into, consider the development's location. While others are geographically far from amenities, there are those who are placed close to the center of the town square where grocery shopping and the like can be found.
 Related Blog: Why Crown Asia Properties Are the Perfect Investment For You