In the picturesque countryside of the Philippines, Tagaytay City has long been considered as a haven for tranquility, breathtaking views, and a temperate temperature retreat. This small city is home to a booming center for combat sports enthusiasts seeking an active and adrenaline-pumping lifestyle, along with its tranquil moments and leisurely strolls. Additionally, you can locate a peaceful condo in Tagaytay tucked away inside this alluring environment, providing the ideal fusion of tranquil settings and accessibility to the vibrant combat sports scene.
Holiday destinations in Tagaytay have a long and varied history that is influenced by a variety of geographical, historical, and cultural factors. In the Philippines' province of Cavite, Tagaytay has transformed from a peaceful mountain refuge to a flourishing tourist destination renowned for its breathtaking views, refreshing environment, and a variety of recreational amenities.
A Destination for Travelers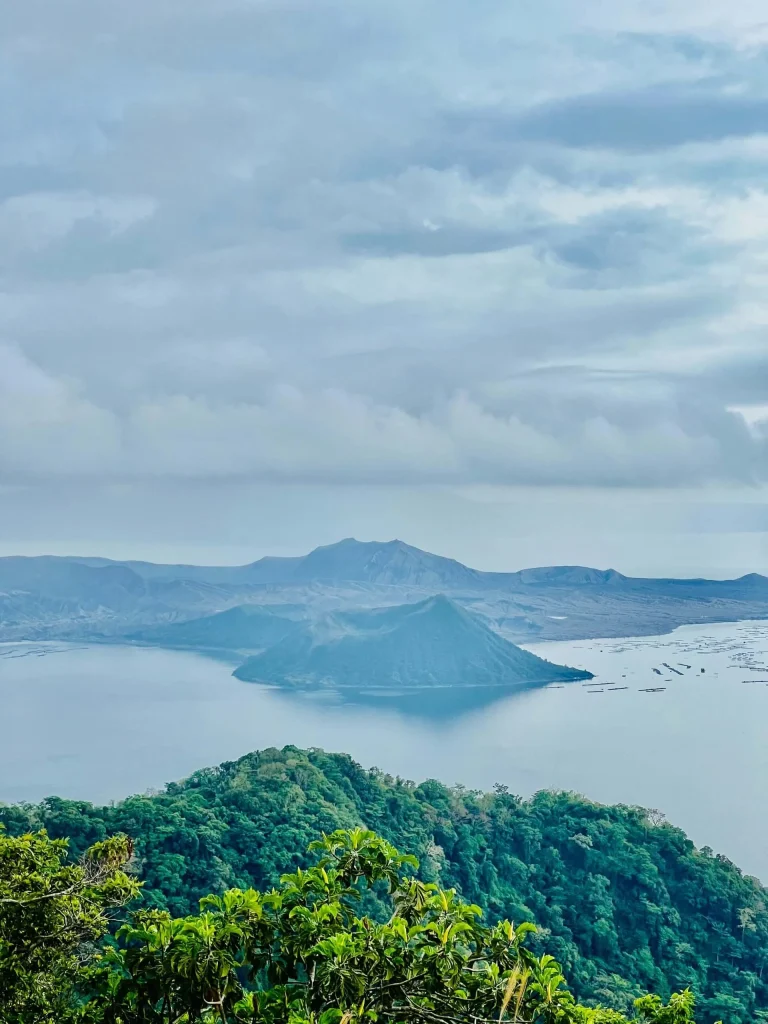 The mid-20th century saw the beginning of Tagaytay's metamorphosis into a full-fledged tourist hotspot. Tagaytay's appeal as a tourist destination increased with the construction of the Palace in the Sky, an unfinished house built for former President Ferdinand Marcos. Visitors from various regions of the Philippines came to the palace because of its vantage point, which provided panoramic views of the surroundings.
The 1939 construction of the Taal Vista Lodge also contributed significantly to Tagaytay's growth as a tourist destination. Both domestic and international visitors flocked to this legendary hotel because of its opulent lodgings and unrivaled views of the Taal Volcano and Taal Lake.
Current Attractions and Recreational Activities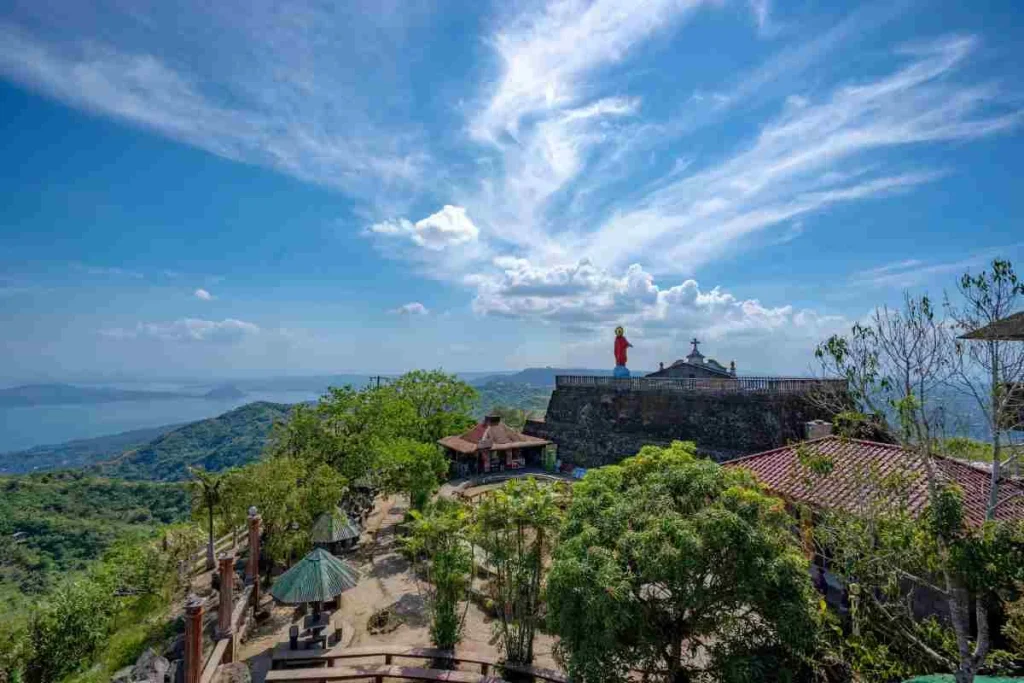 Tagaytay offers a wide variety of contemporary attractions and leisure activities that serve to the interests of both locals and visitors thanks to its temperate environment, spectacular views, and lively ambiance. The city offers something for everyone to enjoy, from heart-pounding excursions to tranquil natural encounters. In terms of businesses, entertainment venues, and leisure pursuits, Tagaytay has experienced remarkable growth in recent decades.
Popular amusement park Sky Ranch features a variety of exhilarating rides, family-friendly attractions, and breathtaking views. The Sky Eye, a massive Ferris wheel that offers panoramic views of the Taal Volcano and the surroundings, is one of its highlights. The park is a great location for both families and adventure seekers because it offers a range of carnival rides, games, food booths, and live entertainment.
The People's Park in the Sky, which is perched on a hill, provides expansive panoramas over Tagaytay City, Taal Lake, and the surrounding environs. The region was eventually turned into a public park from its original use as President Ferdinand Marcos' home. The park's trails, gardens, and historical markers can all be explored by visitors while they take in the natural beauty around them.
The Picnic Grove in Tagaytay is a popular destination for both locals and visitors. Visitors can enjoy picnics on its expansive grounds while taking in the lovely surroundings. There are ziplines and horseback riding options for those looking for a little adventure. The Taal Volcano is spectacularly visible from the viewing deck, providing the ideal setting for relaxation and special occasions.
The food scene in Tagaytay is another important tourist attraction. Numerous eateries and cafes provide a variety of dining options, from traditional Filipino food to international cuisine. Many of these places are ideally situated to offer breathtaking views of the Taal Volcano and the surrounding countryside, allowing patrons to take pleasure in both delectable meals and gorgeous landscapes.
Tagaytay has a number of nature retreats and hiking routes for people looking for peace and a connection with nature. Locations like the eco-friendly Nurture Wellness Village and the Tagaytay Highlands offer chances for rest and renewal as well as outdoor activities surrounded by luxuriant vegetation.
Tagaytay's Variety of Combat Sports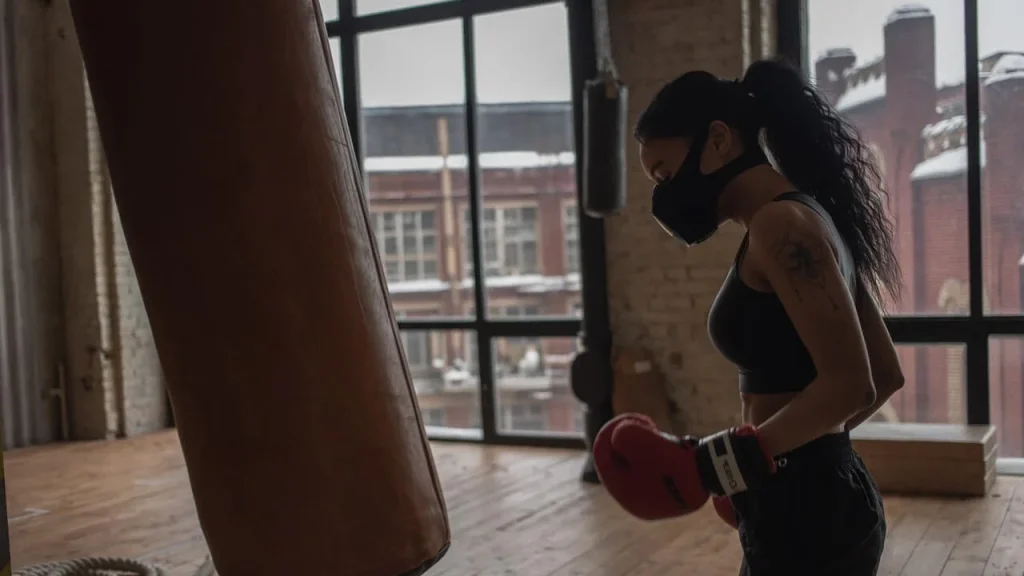 With a wide range of disciplines available to suit people of all skill levels and interests, Tagaytay City has emerged as a thriving center for combat sports enthusiasts. Tagaytay's combat sports culture provides activities for everyone, whether you're an experienced athlete or a novice eager to start a new fitness path.
Muay Thai– often known as the "Art of Eight Limbs," is a well-known fighting sport that has its roots in Thailand. There are various Muay Thai gyms in Tagaytay where fighters can hone their punching, kicking, kneeling, and elbowing skills. Muay Thai training provides a strenuous aerobic workout and improves strength and agility. Practitioners are taught to attack opponents and defend themselves by combining punches, kicks, knee strikes, and elbow strikes. Accuracy, timing, balance, and fluid movement are all highly valued in this sport. Along with other workouts to improve strength, endurance, and cardiovascular fitness, muay thai training also include sparring, bag work, pad work, and other conditioning drills.
Boxing– Boxing emphasizes on the development of precise punches, footwork, and defensive movements. Tagaytay's boxing gyms offer a platform for others to practice in the "Sweet Science." Tagaytay boxing offers a thorough training environment, whether you're trying to master the fundamentals, hone your technique, or simply enjoy a fantastic exercise.
Mixed Martial Arts (MMA)- MMA is a combination of many fighting styles that combines grappling and punching techniques for a full-contact fighting experience. The MMA training facilities in Tagaytay offer a setting for people to acquire and hone the abilities required for comprehensive combat mastery. The physical and mental obstacles of MMA training provide a wide variety of approaches and tactics.
Brazilian Jiu-Jitsu (BJJ)– Brazilian jiu-jitsu is the perfect choice for people who are interested in grappling for submissions and ground fights. The BJJ schools in Tagaytay provide instruction in techniques that stress control and leverage, enabling smaller practitioners to subdue larger opponents through deft groundwork. BJJ is a well-rounded fighting sport because it promotes mental discipline and strategic thinking.
Function Fitness– Functional fitness is an important part of combat athletes' training regimens even if it is not a typical combat sport. Programs to improve strength, endurance, agility, and general physical fitness are available at Tagaytay's fitness facilities. Functional fitness training places a focus on functional motions and dynamic workouts to help people get ready for the rigors of combat sports.
Self-Defense Classes – In addition to organized combat sports, Tagaytay provides instruction in self-defense that emphasizes useful methods for maintaining personal safety. These courses instruct students in practical self-defense methods that emphasize situational awareness, escape routes, and practical self-defense moves.
The variety of combat sports offered in Tagaytay City is a testament to the city's commitment to encouraging an active and well-rounded lifestyle among both its citizens and visitors. People have the chance to investigate several combat disciplines and discover the one that resonates with their interests and fitness objectives, from the striking skills of Muay Thai to the grappling tactics of Brazilian Jiu-Jitsu. The combat sports scene in Tagaytay offers a diverse selection of alternatives to meet any person's preferences and objectives, whether they are trying to challenge themselves physically, build mental toughness, or simply have fun while staying in shape.
Combat Sports' Holistic Benefits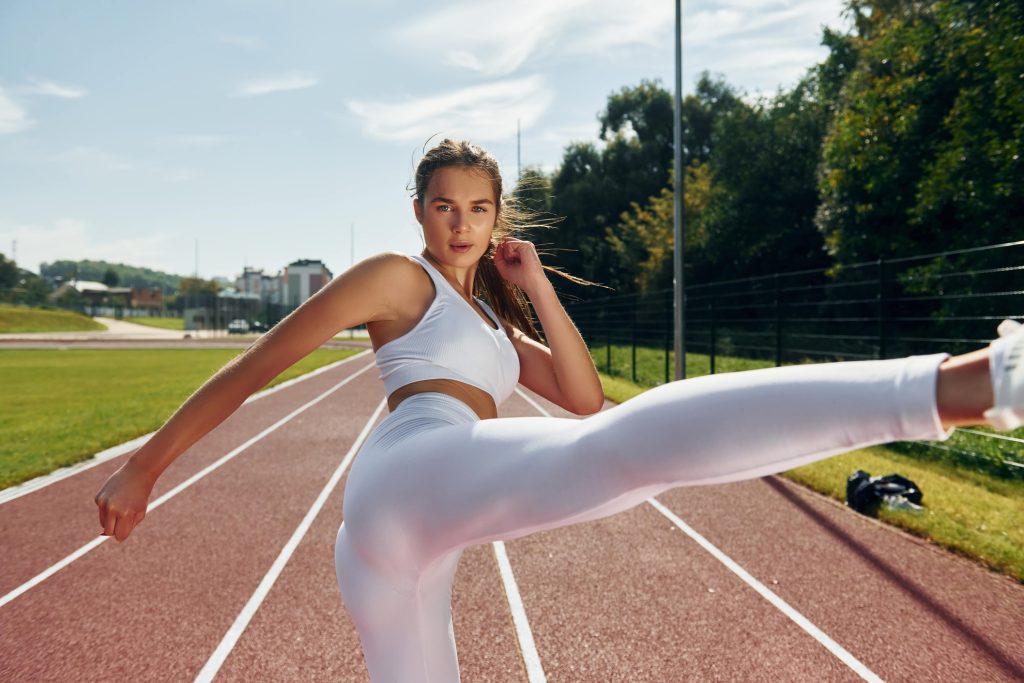 Beyond the purely physical benefits of practice and competition, combat sports provide a wide range of holistic benefits. These benefits can have a good effect on a person's mental, emotional, and social wellbeing, as well as other parts of their life.
Combat sports offer a challenging workout that benefits athletes' cardiovascular fitness, strength, flexibility, and all-around physical preparedness. A healthier lifestyle can result from regular exercise.
Combat sports demand a high level of focus and concentration since athletes must respond swiftly to their opponents' movements and predict their moves. The ability to concentrate on work in other aspects of one's life can be improved by having this level of concentration.High-stress circumstances, including contests or sparring sessions, are common in combat sports. For best performance, it's important to learn how to manage and control emotions like worry, fear, and anger. You can use this ability to manage your emotions in regular situations.
High-stress circumstances, including contests or sparring sessions, are common in combat sports. For best performance, it's important to learn how to manage and control emotions like worry, fear, and anger. You can use this ability to manage your emotions in regular situations. Combat sports require ongoing study because tactics and techniques change over time. Practitioners develop a development mindset and adaptability in other areas as they learn to modify their approach in response to new information.
Combat sports can provide a constructive release for anger and stress. People can feel more calm and relieve tension thanks to the physical effort and concentration needed during training. Combat sport success and overcoming obstacles can increase one's self-confidence and self-belief. This increased self-assurance will be beneficial in a variety of scenarios. Some combat sports, such as Brazilian Jiu-Jitsu, include mindfulness and meditation practices. These techniques can lessen stress and increase mental clarity.
Most importantly, persons who engage in combat sports frequently find them to be fun. A rewarding activity can significantly improve one's quality of life. Combat sports provide these all-encompassing benefits, but it's important to engage in them with the right attitude, respect for others' safety, and awareness of one's own objectives and limitations. Additionally, speaking with a coach or instructor can assist people in maximizing the advantages and lowering the hazards of their combat sports training.
Nature meets Combat
The city of Tagaytay, located in the gorgeous countryside of the Philippines, is a rare example of how nature's tranquility and combat's ferocity can coexist. This gorgeous retreat is praised for its serene moments, captivating vistas, and pleasant climate—a perfect escape. Beyond its serene exterior, Tagaytay flourishes as a booming center for fans of combat sports, providing a thrilling and adrenaline-pumping lifestyle. The Tagaytay Sports Center, where local practitioners and tourists congregate to engage in a variety of martial disciplines, is located in the center of this thriving neighborhood. A tranquil apartment in Tagaytay beckons among this alluring setting, offering an unmatched combination of natural beauty and accessibility to the pulsing world of combat sports.
The ability of Tagaytay to combine combat sports training with the serenity of its natural surroundings sets it apart from other training grounds. The expansive views, the stillness beside Taal Lake, and the tranquil sound of leaves rustling in the neighboring forests are all common places where athletes find inspiration. This sense of mindfulness, resilience, and adaptability are skills that are crucial in combat sports and are as important for overcoming obstacles in daily life.
Living in a Condo in Tagaytay and Finding Balance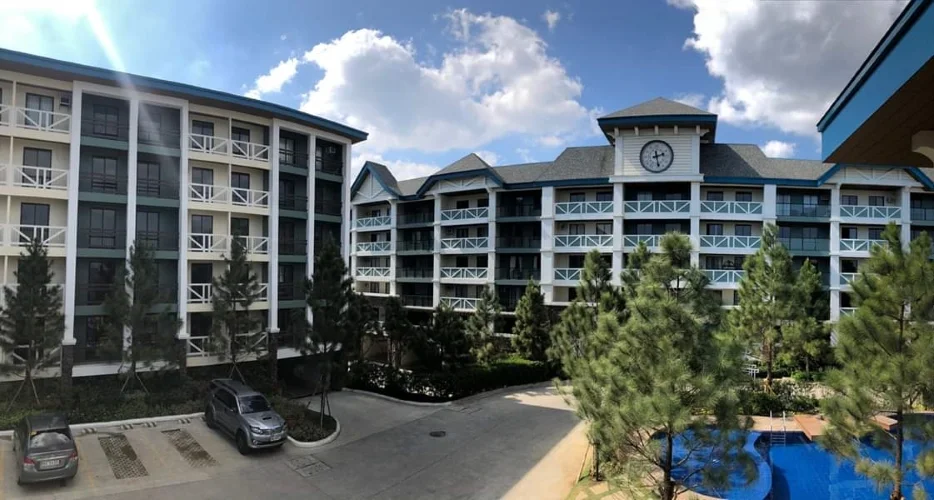 This city's perfect integration of condo living with the surrounding natural beauties is one of its most appealing features, giving residents a special chance to strike a balance between the conveniences of home and the draw of the great outdoors.
The goal of condo buildings in Tagaytay is to blend in with the surroundings as naturally as possible. Residents may enjoy the beauty of nature from the comfort of their homes thanks to floor-to-ceiling windows that frame panoramic vistas. Some condos even have balconies where guests may sip coffee and take in the mesmerizing sunrise or sunset. This blending of indoor and outdoor areas encourages a sense of calm and harmony that is frequently difficult to find in urban living. Residents may quickly shift from the tranquil seclusion of their condos to the exhilaration of physical pursuits thanks to the city's growing importance as a hub for combat sports and outdoor activities. Residents may choose a lifestyle that blends relaxation and adventure, whether they choose to participate in combat sports at the Tagaytay Sports Center or explore the city's hiking trails.
Living in a condo in Tagaytay is proof of the city's dedication to maintaining its natural beauty while providing a contemporary and pleasant lifestyle. Residents have the chance to achieve balance thanks to the condos' flawless blending with the surrounding environment, which promotes peaceful coexistence with nature. Tagaytay stands as a beacon of peace, urging residents to absorb the beauty of each moment while enjoying the comforts of their own condo retreats, as more people look for a sanctuary where quiet meets urban living.
Related Blog: Benefits of Playing Sports for Your Kids