We do not know about you guys but isn't it so wonderful to be gifted modern jewelry? That ecstatic, giddy feeling coupled with a sparkle that screams everything sophistication and elegance in every time that rock crystal shine. It is, on almost all occasions, the best kind of gift!
May it be a necklace with precious metals, iconic pieces of bracelets, watch, or tie clip, of course, the heartwarming feeling is almost always the same; someone went their way to buy you something as special and tricky as jewelry. Picking jewelry is no joke. It takes already so much time and effort to pick one for yourself (we are guilty of it as you are for a little over the notch amount of trips to our favorite jewelry store until we found the perfect one for ourselves, right?), how much more it would be if you were to gift jewelry to a special someone such as your beloved spouse or your child, for example, their birthday?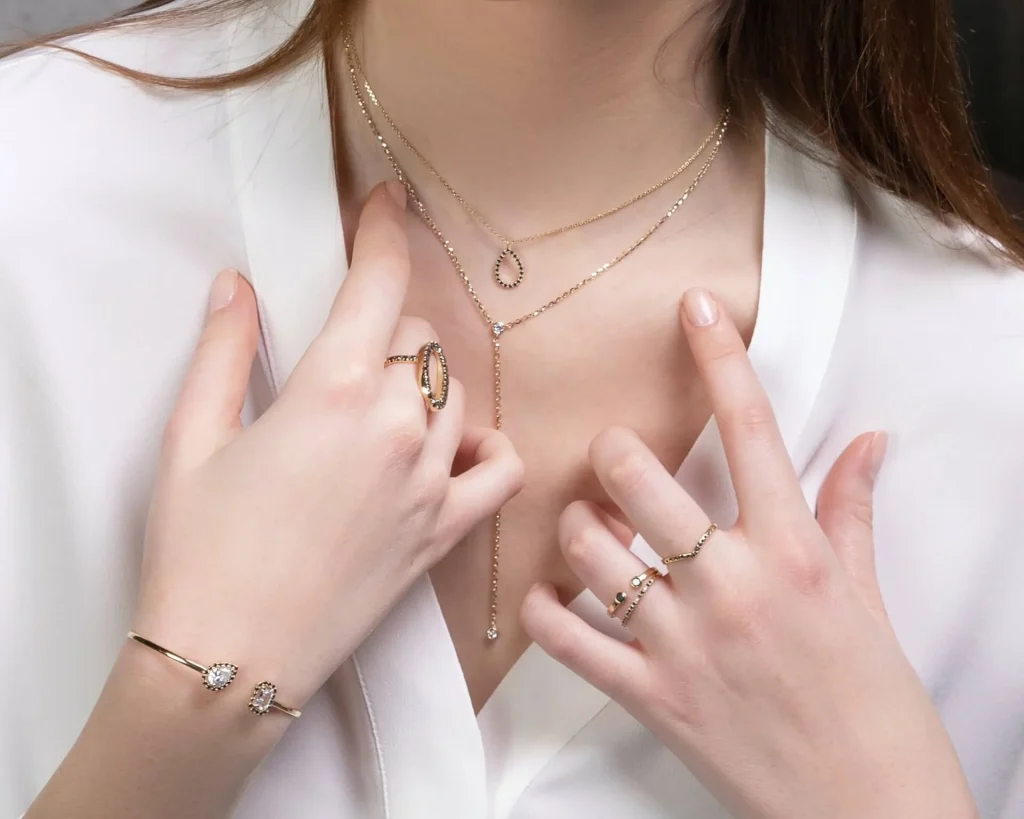 Fear not, however, for as usual, as the provider of your top-notch and loving home of a Crown Asia house and lot for sale, we got you! Read on to know all the designer jewelry you should consider during your next lavish trinket spree, may it be for yourself or a loved one.
Revamp your child's jewelry collection with a piece from a Swarovski jewelry shop
Pandora (though we love her!) is just so common nowadays. Your child's best friends, and/or boyfriend or girlfriend may have already given a certain amount of Pandora jewelry that another added piece to the collection would be a boring move. Come on! It's 2022 already! It is time to experiment with all things in life. This goes the same with jewelry. Try Swarovski!
With a glance at their website, we can already tell that Swarovski is everything experimental with their suave and avant-garde collections such as their Collection II. Yes, this title of a collection may be quite more basic than what we were expecting but it only goes to show that no matter how exploratory their jewelry design pieces are, Swarovski never fails to be classy and timeless. The basics after all are the foundations of the classics.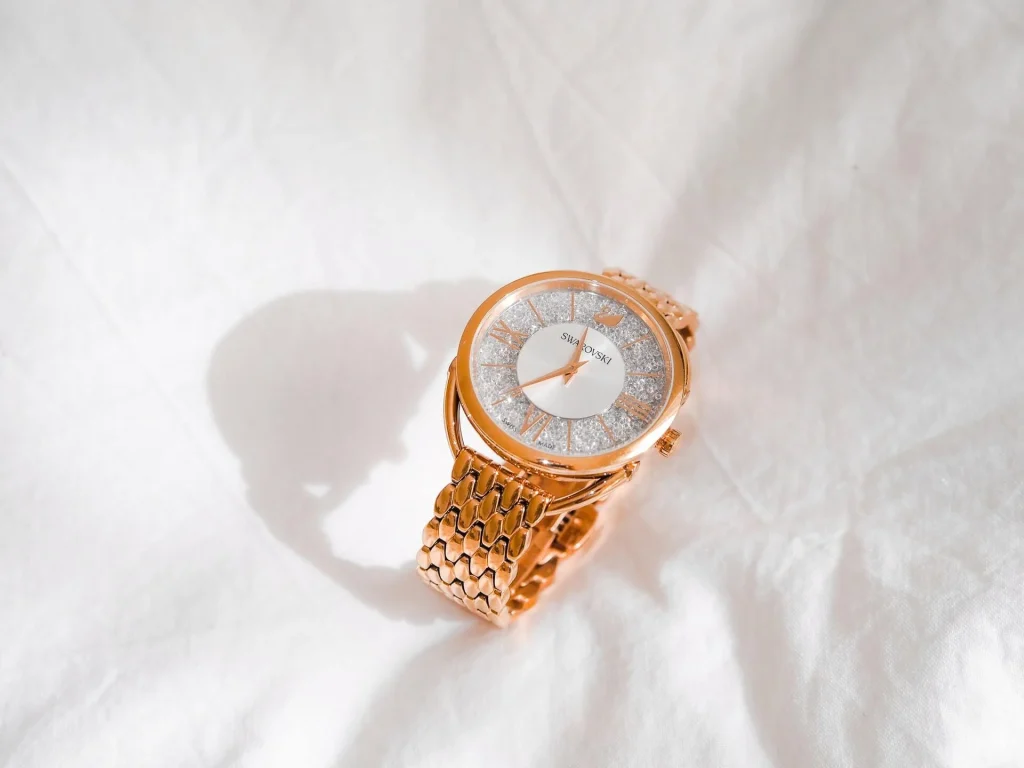 We bet in the name of our strategic locations and luscious and upscale communities that your daughter would absolutely love Swarovski's Collection II's Dulcis necklace specifically in the cushion cut, rose gold tone. Rose-gold is anything sweet and classy. Just like your daughter!
Drawing inspiration from the Pop Art movement, this necklace features a single precision-cut crystal cushioned in a glossy molded setting, playfully suspended on a violet braided cord. Layer yours up in multiples for an experimental look, or wear it alone for a singular burst of color. This necklace is part of the Dulcis family, designed by Creative Director Giovanna Engelbert for Collection II.
Additionally, this necklace could also be used as a choker. And chokers have been in high fashion since 2500 BC. Yes, you read that right! Before Christ! Golden choker necklaces were crafted by Sumerian artisans around 2500 BC and according to curators from the Jewelry Museum of Fine Arts, chokers have been around for thousands of years, first gracing the world's earliest civilizations: Ancient Egypt, in addition to the Sumerians in Mesopotamia. Often made with gold or lapis, the necklaces were thought to be protective and imbued with special powers.
Perhaps through giving this necklace slash choker to her, it could be your message to her that no matter how far she ventures on in life and father from you and your Crown Asia house and lot for sale, you would always be there for her – your love and prayers take in the form of that gift from you, indeed imbued by your special, guiding powers indeed.
If you are well-versed with jewelry, you know that Swarovski is one of the great names on the market.
The crystals you know and love were dreamt up by one David Swarovski of Austria, a man who dreamed of making crystal more accessible–a "diamond for everyone".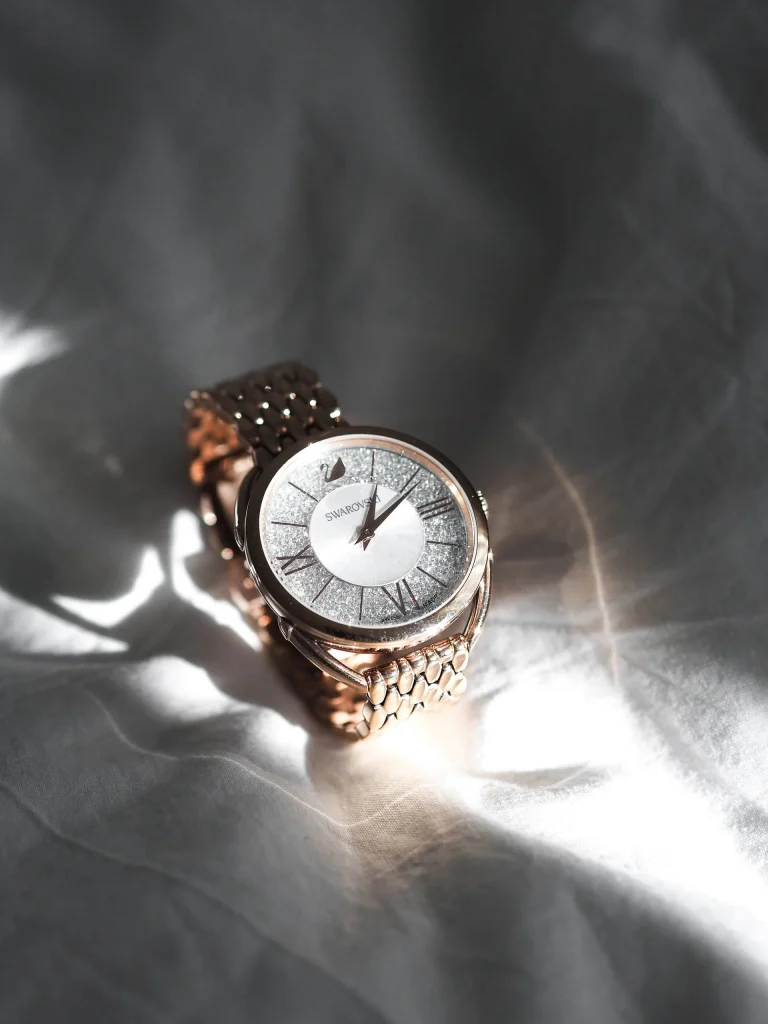 In 1892, Swarovski patented an electric cutting machine that would allow the user to cut crystals more accurately and consistently than they could achieve by hand. Three years later, he founded the Swarovski company in Wattens, a small town in the Austrian Alps.
Additionally, this jewelry brand did not just come out of the blue in an old-fashioned way for it debuted in a film called Blonde Venus. This 1932 film served as Swarovski's silver screen debut. Costumes and jewelry all glittered with the crystals, and not long afterward, an endless line of blonde starlets appeared onscreen and on the red carpet in the crystals.
Shop By Family for your fine jewelry? Yes, please!
The best thing about Swarovski? They have a "Shop by Family" feature where collections such as Millenia and Curiosa would come about and you, your spouse, and children can easily marvel at and choose!
Be an aristocrat with Cartier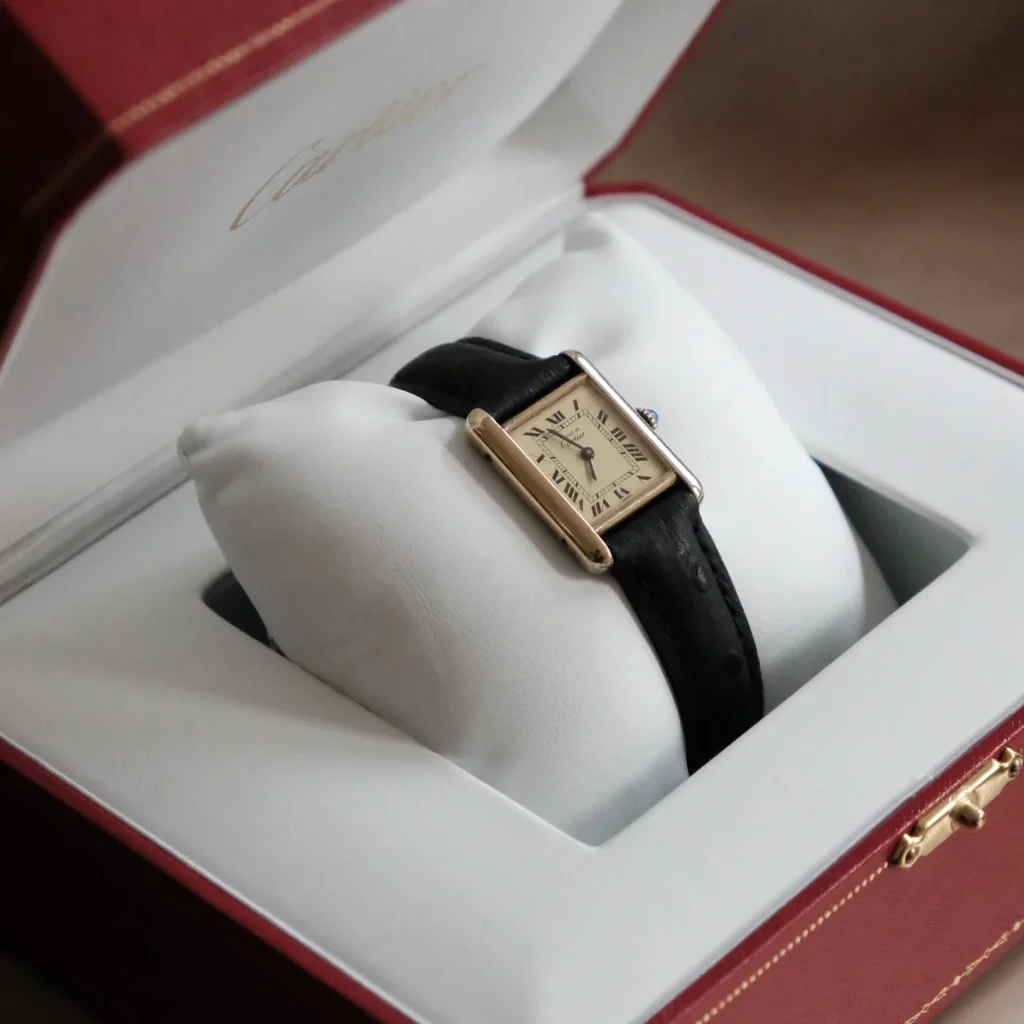 Second to the list where you and your spouse can get the pieces that you totally deserve is Cartier.
Cartier is perhaps best known for its jewelry and watches, but it has also forged successful niches in leather goods and perfumes. It became part of the Richemont Group in 1988 and still lives by the motto of its original driving force, Louis Cartier: "Never imitate, always innovate".
And imitate they indeed never do with their pieces. Starting with their iconic red box which is already a collectible by itself. This signature creation dates back to the early years of Cartier. The box has appeared on the Broadway stage (in the 1926 production of Gentlemen Prefer Blondes) and was even turned into a cinema screen for Cartier's 2013 pop-up exhibition at London's Selfridges department store.
How much do you love your spouse? 300 out of 100.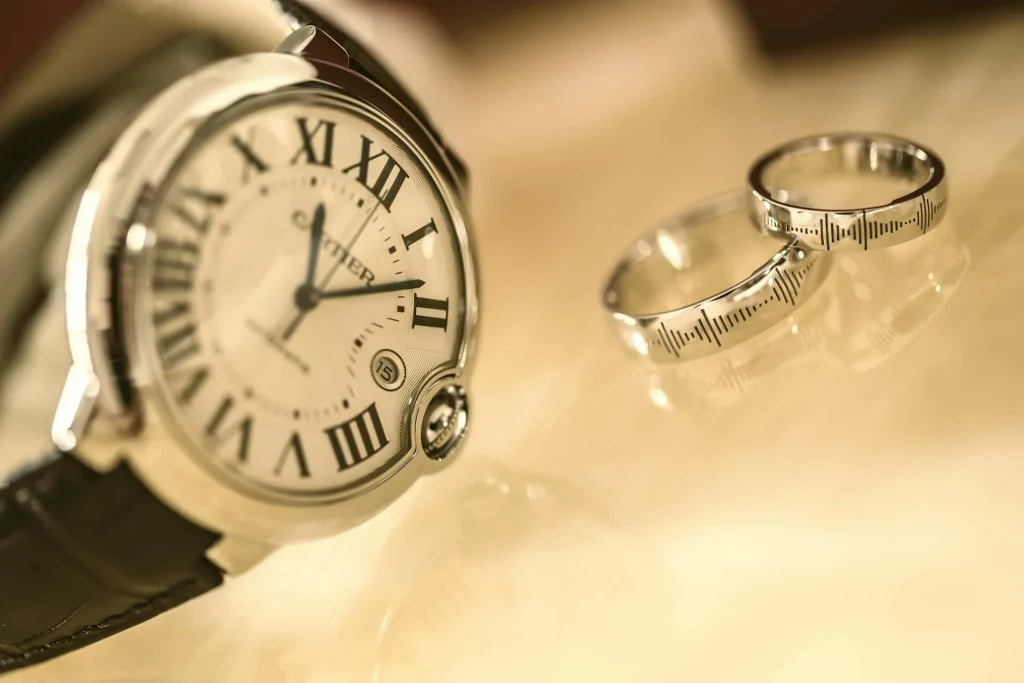 Show your lover how much you love him or her by giving them more than what is called for: 3 times more unconditional love through a Cartier's Trinity Ring. Beautifully simple, and invoking the enduring qualities of love with its three interlinked bands that have no beginning and no end, the Trinity ring occupies a central place in the Cartier story. It first appeared in 1924 and was another daring innovation for its time. It is still a key element of the jewelry range today. Famous wearers include Jean Cocteau, Princess Diana, and actress Nicole Kidman – the latter receiving her $73,000 example from then husband-to-be Keith Urban.
Treat yourself to a brooch
Level up your already chic and stylish outfit with the Cartier's Panther brooch.
No history of Cartier can properly be told without reference to Jeanne Toussaint, the Maison's Director of Fine Jewelry, who was its creative driving force for a significant portion of the 20th century. She was nicknamed 'the panther' by her colleagues because their skins decorated her apartment. And it was the panther, in the form of a brooch, that became a signature creation after being worn by Wallis Simpson, the American socialite who became internationally famous when she married King Edward VII of England, who abdicated his throne for her.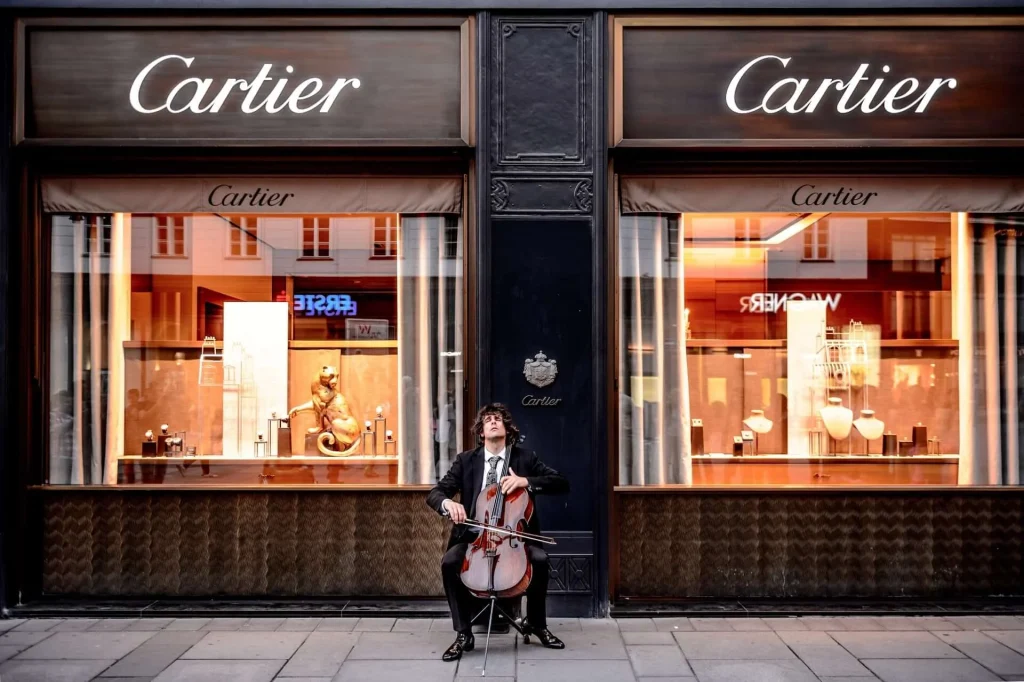 Indeed, these two jewelry brands would bring more sparkle into you and your family's lives may it be literally or figuratively. The latter one would, of course as we know it, shine a warming family love so bright that you and your family could not help but flash bright smiles at one another as you wear these iconic pieces.
Gold jewelry or not, a precious stone or semiprecious stones or none at all, whatever jewelry you give your loved one, what's important is your love for them
It's the thought that counts when giving a gift, may it be a simple one or a luxurious one like a jewelry set!
Related Blog: Best Luxury Watch Brands in the World for Men