For the longest time, Filipinos have complained incessantly about the lack of good, stable internet. The Philippines has historically had one of the most expensive yet slow internet connections available in the ASEAN region. The reason behind this is the lack of cell sites or towers that would strengthen the connection and increase internet bandwidth.
According to a statement from Globe, for example, it used to take 29 to 35 permits to build one cell tower. Among these permits include a barangay, or village, permit, neighbor's consent, radiation evaluation, mayor's permit, occupancy permit, and so much more. This is the primary reason why the internet is so slow in the Philippines. Overselling and undeserving bandwidth capacity is also a problem here in the Philippines, where Internet Service Providers gauge the Market, adding seats as more and more content is served and demand grows but only when they're assured of revenue, thus creating an endless cycle.
With the implementation of Starlink, however, we look to move away from this. Billionaire Elon Musk's Space Exploration Technologies Corp, better known as SpaceX, will launch its satellite internet service in the Philippines, the first in South East Asia.
As of right now, SpaceX's business permit application is being processed while the company scouts location of its gateways. As the company is setting up a wholly-owned subsidiary in the Southeast Asian Countries, they aim to deploy three gateways in the first phase of its launch.
What is Starlink?
To put it simply, Starlink is the name of a satellite network in low earth orbit developed by the private spaceflight company SpaceX to provide low-cost internet to remote locations. SpaceX eventually hopes to have as many as 42,000 satellites in these mega satellite constellations.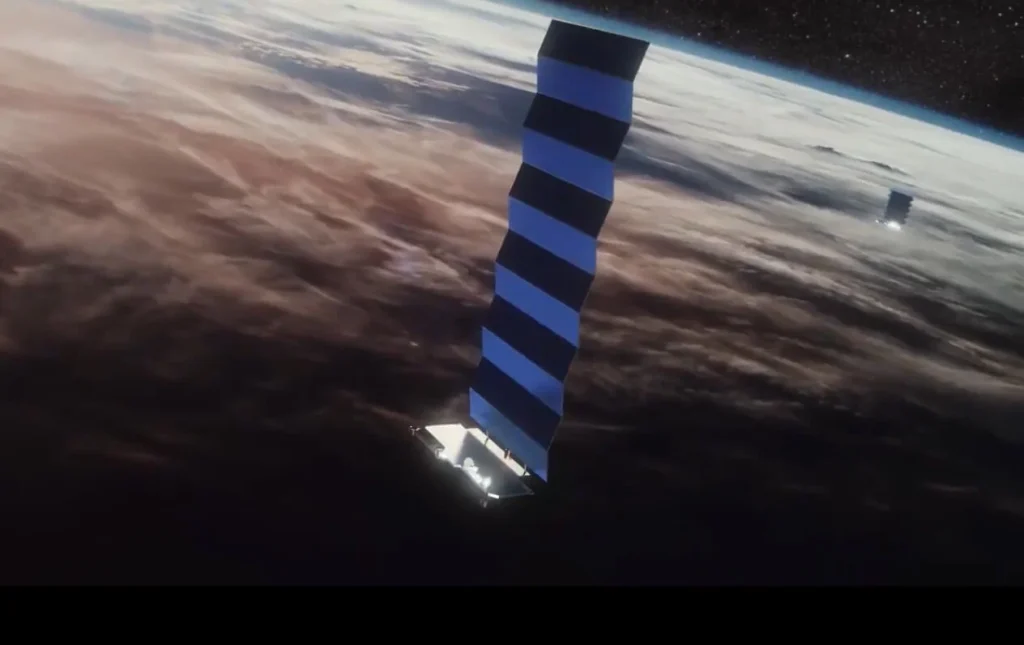 Photo from space.com
Starlink looks to provide low-latency high-speed broadband internet across the globe into your house and lot for sale. Using advanced low Earth orbit satellites, Starlink enables video calls, online gaming, streaming, and other high data rate activities that historically have not been possible with satellite internet connection. Users can expect to see download speeds between 100 Mb/s and 200 Mb/s and latency as low as 20ms in most locations.
Starlink highlights that they are easy to set up – where your Starlink kit arrives with everything you need to get online including your Starlink, wifi router, cables, and base. Ideal for rural and remote communities, Starlink service is ideally suited for areas where connectivity has been unreliable or completely unavailable. People across the globe are using Starlink to gain access to education, health services, and even communications support during natural disasters.
If you're worried about space pollution (yes, that's a thing – please look it up), know that Starlink is on the leading edge of on-orbit debris mitigation, as they meet and exceed all regulatory and industry standards. For example, at the end of a lifespan and use of a satellite, the satellites will utilize their onboard propulsion system to deorbit over the course of a few months.
In classic Elon fashion, they even planned for backup executions just in case anything goes wrong. In the unlikely event that the propulsion system becomes inoperable, for example, the satellites will burn up in Earth's atmosphere within 1-5 years, significantly less than the hundreds or thousands of years that it would have normally taken had it been in higher altitudes.
If there's anything to be interested about Starlink, take a look at the size and scale of the project – which still flusters astronomers to the day, especially if you consider that the bright, orbiting objects may interfere with the observations of the universe, as well as the possibility of spaceflight hazards, as Starlink satellites are now seen as the number one source of collision hazard in Earth's orbit.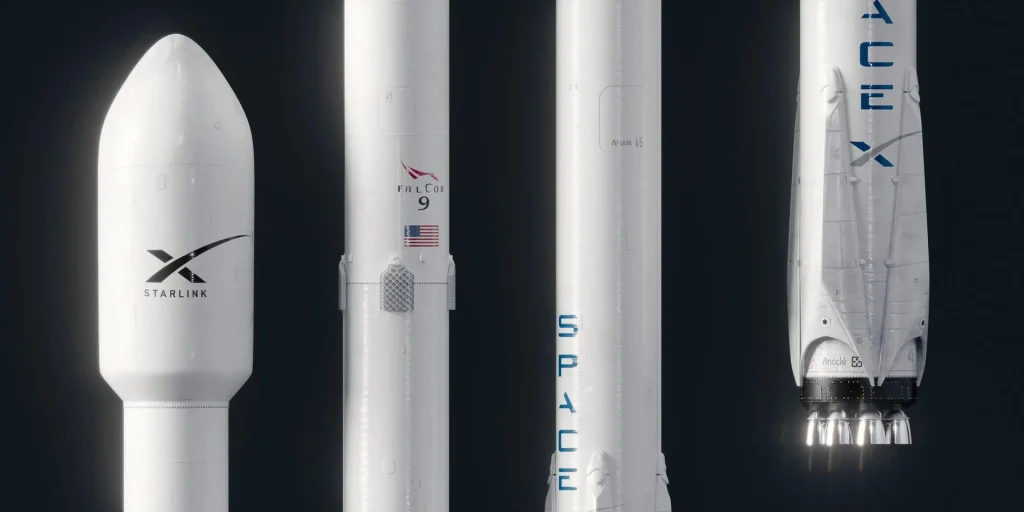 Starlink aims to provide internet access to remote areas through its satellite constellation.
How Does Starlink Work?
In direct relation to the name, Starlink works through satellites. Rather than having to send internet signals through electric cables, which must also be physically laid down to even reach far-flung places, satellite internet works by simply beaming information through the vacuum of space, where it can travel 47% faster than the fiber-optic cable. Ground stations on Earth broadcast signals to the satellites in orbit which then relay data back to Earth.
Cool stuff, right?
In a report done by space.com, they highlight that the current satellite internet works by using large spacecraft that orbit 22,236 miles (35,786 km) above a particular spot on Earth. But at that distance, there are generally significant time delays in sending and receiving data. By being closer to our planet and networking together, Starlink's satellites are meant to carry large amounts of information rapidly to any point on Earth, even over the oceans and in extremely hard-to-reach places where fiber-optic cables would be expensive to lay down.
Musk has said that the Starlink network would be able to provide "minor" internet coverage after 400 spacecraft were up and running, and "moderate" coverage after about 800 satellites became operational.
As of early January 2022, SpaceX had launched more than 1,900 Starlink satellites overall. The constellation is now providing broadband service in select areas around the world, as part of a beta-test program with download speeds of between 100 Mb/s and 200 Mb/s and latency as low as 20 milliseconds.
The Pros and Cons of Having Starlink
If you've been into tech for any amount of time, you'll know about Tom's guide. Because we don't have access to Starlink yet, we'll be relying on them for an honest review and take on Starlink.
Pro: High-Speed Service
All in all, Starlink is reported to have provided some very impressive speeds, even despite the beta work-in-progress state that it is in – though anyone who has experienced the slower speeds that accompany countryside living should be used to this task by now. Though Starlink is seriously improving – and improving fast, might I add, it's still definitely a work in progress and even Starlink warns potential users of the potential drops in internet speeds – anywhere from 50 Mbps to 150 Mbps. The greatest annoyance, as Toms Guide highlights, is that the internet access seems to drop randomly out of nowhere, only to reconnect milliseconds later.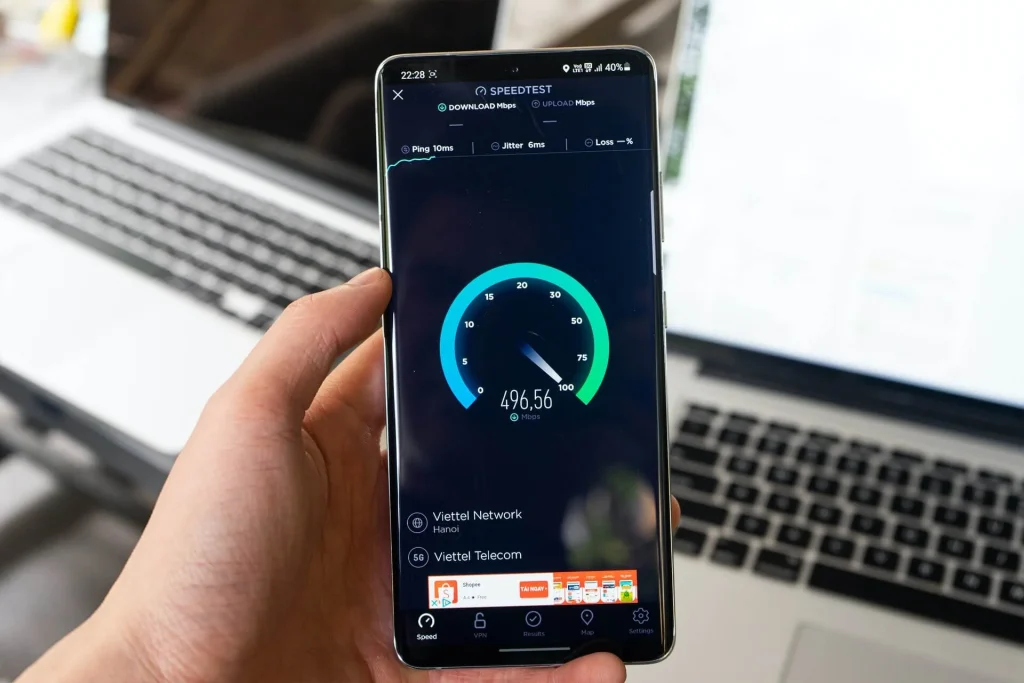 While this may not be a problem for anyone whose used to having to watch Bridgerton episodes after a couple of hours of buffering, it remains a genuine option for those living in the countryside. Starlink continues to show tremendous potential and remains impressively fast, especially when comparing it to DSL in the same locations as its target market.
Pro: Simple Setup
Diving in deeper into the installation of Starlink. Unlike installing and aiming a TV satellite dish, getting the Starlink system up and running is always a relative breeze – provided that you're able to put the dish stanchion onto the tripod and place it on the lawn outside of your house and lot for sale with an unobstructed view of the sky. Plugin the Wi-Fi router inside and then you simply run the Starlink app to get online. People say that if you do this quick enough – you'll have your internet up and running in as little as 10 minutes.
Pro: Solid Wi-Fi Router
One huge pro of using the Starlink system is the simple and fairly straightforward installation system that they have. Basically, everything you need to get Starlink up and running comes in a single package, the flat, large pizza box-sized dish, a temporary tripod stand for the dish, a 100-foot connecting cable, and a Wi-Fi router or controller that connects to the dish. You don't even have to connect anything or plug things in as everything should arrive at you already connected. There's no user manual or instructions, just a poster board with a large 3-step graphic setup guide. It's super simple and easy to set up, the dish is even motorized to automatically adjust its aim – as well as heated to keep it clear of snow and ice, which is highly prevalent here in the Philippines, right?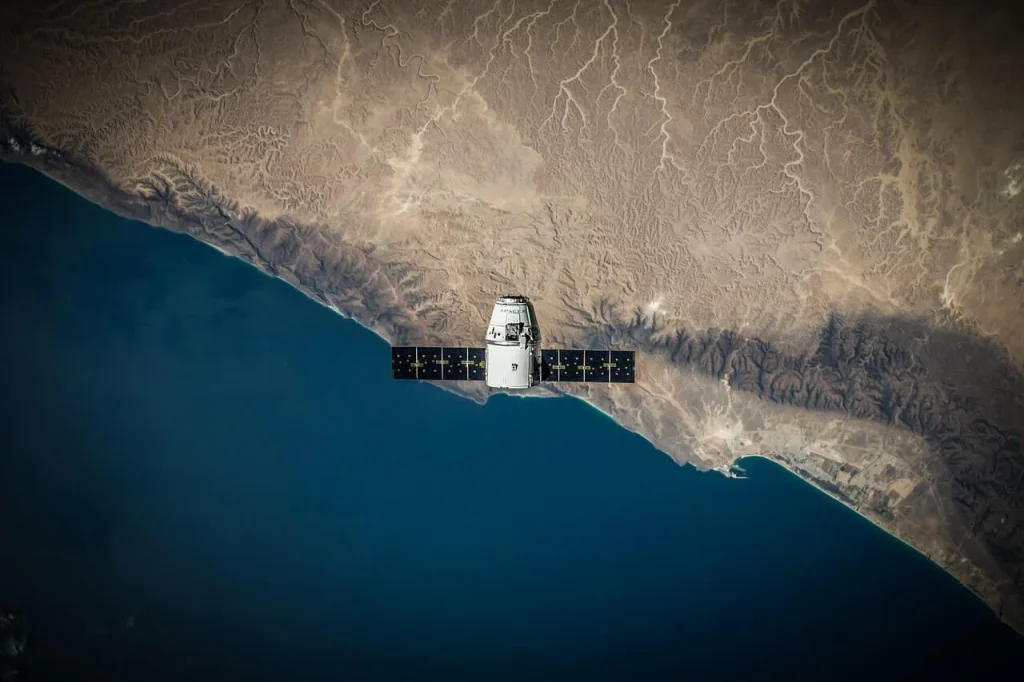 Con: High Monthly Fee
There are no official Starlink data plans yet here in the Philippines announced. Starlink only offers the flat $99-a-month service at the moment during the beta period – which converts to upward of Php 5,000. Whether that will change when the service goes live is unknown.
Con: Sporadic Connection
While there may not be an official coverage map, Starlink plans to eventually offer its service around the world. In an FCC filing, the company revealed that it would initially offer "commercial service in the northern United States and southern Canada, and then will rapidly expand to near-global coverage of the populated world in 2021."
There are reportedly 10,000 Starlink users thus far and counting. In late February, published Starlink coverage maps from Ookla Speedtest and PCMag found the highest concentration of Starlink Users in The Northwest United States, California, and the upper Midwest, as well as Vermont.
Unfortunately, until such time that the entire plethora of satellites is launched, then that means the sporadic connection will still be an actual problem.
When Will This Happen?
Unfortunately, there's no single launch date for when this will happen. There's only a target of a 2022 Starlink launch in the Philippines alongside 45 others. The project itself is not a new idea but could just as easily transform the world – by delivering high-speed internet through a network of about 12,000 satellites, initially. On January 5, 2022, Space X happily launched 49 more satellites, ringing the number of Starlink's constellation to about 1,800 currently in orbit.
How Will Foreign Business Ownership Impact The Philippine Economy?
The introduction of Starlink into the Philippine economy could just be one of many in the near future – as the Foreign Investments Act has liberalized the Philippine economy and opened the doors to foreigners in most areas of investment, especially those areas that "significantly expand livelihood and employment opportunities for Filipinos; enhance the economic value of farm products; promote the welfare of Filipino consumers; expand the scope, quality and volume of exports and their access to foreign markets; and/or transfer relevant technologies in agriculture industry and support services.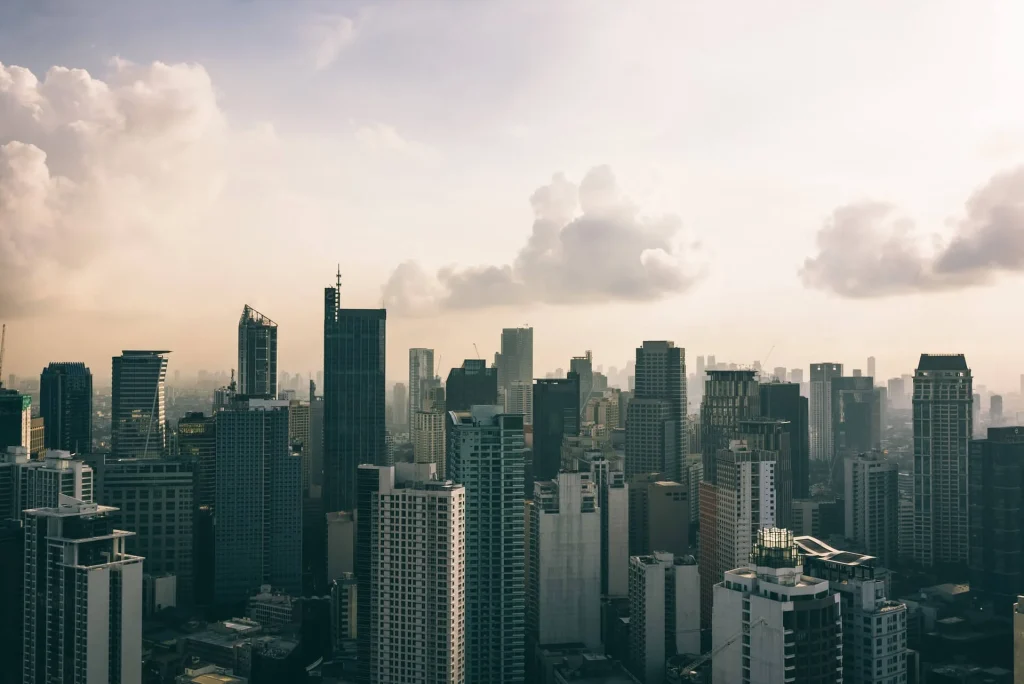 As a general rule, there are no restrictions on the extent of foreign ownership of export enterprises. For domestic market enterprises, where foreign ownership exceeds 40%, foreigners can have as much as a 100% equity investment with a US$200,000 inward capital remittance except in areas included in the foreign investment negative list.
What does this mean in the near future? Well, it's more than likely that allowing full ownership in telecommunications, railways, airlines, and airports would likely boost new investments by as much as P299 billion over the course of the next five years and thus boost economic growth, a lawmaker said in Business World Online.
This growth is more than welcome, especially after the record-breaking 2020 contraction of 9.6% percent due to the coronavirus pandemic. Not only that, but having someone like Elon Musk express keen interest in the Philippines is especially good for us and our economy, what with the international interest he holds amongst science and business enthusiasts alike.
Not just something to look forward to, foreign business ownership is definitely a good step moving forward for the Philippines – especially if we take into account that globalization is a current trend that shows no signs of slowing down any time soon. We will need all the advantages and help that we can get to become, once again, one of the emerging markets in South East Asia. Perhaps more than anything, you'll need to actually be living here, maybe in a house and lot for sale, to understand.
And what better way to live here and invest in our economy than through acquiring real estate? Crown Asia has a plethora of options to choose from – house and lot for sale across the nation, all offering similar amenities and living conditions. We put our heart and soul into this brand and have become one of the Philippines' leading real estate developers since our inception 25 years ago. For interested investors or simply people looking to move up in life and find their dream home, make sure to check out our website or speak to our agents online to see the options we have available for you.
Related Blog: The Future of Space Travel