The occurrence of Smart-automated homes enhances the quality of life, encourages time efficiency, and promotes a well-coordinated and united control of every feature of a man's home. This sounds too good to be true, but with the latest improvements and discoveries in technologies, it is now achievable and feasible. The rise of the technological era helped our society to increase quality and adapt to the fast-paced changes. It is a challenge one must surpass. And Crown Asia took that challenge. Recently, as smart-automated homes have become a trend, Crown Asia studied and researched this technology and applied it to real estate or houses that the company is offering.
In Bacoor Cavite, a smart-automated RFO house was being handled and offered by Crown Asia.
To provide more information about it, below is the list of relevant information you must know, to help you identify and decide on purchasing a smart-automated home.
Here Is a List of the Smart Automated RFO Homes in Bacoor and Imus:
Citta Italia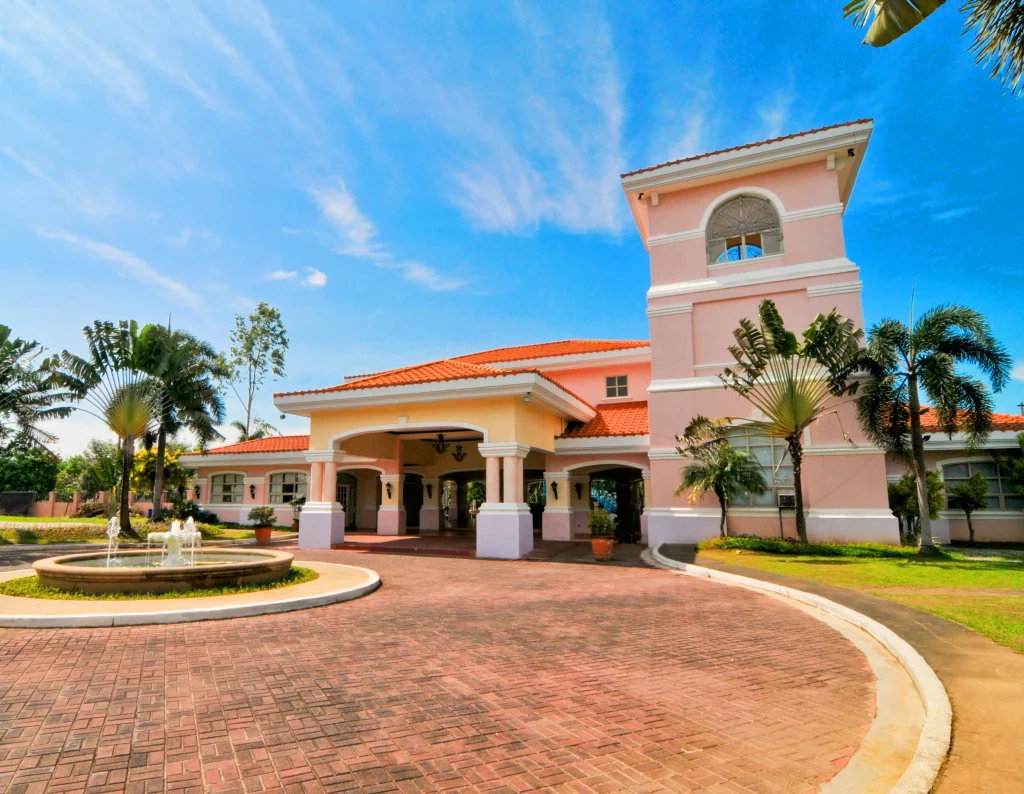 Citta Italia located in the heart of Bacoor City, was a forerunner in the area's upscale development. From the location's accessibility to the home designs, planning, and even layouts, this development provides a higher quality of life. Its style embodies the lifestyle you deserve, whether you're a first-time homeowner, a retiree, a newlywed, or new parents looking for the perfect home.
Alessia House at Citta Italia
To add design elements from Italy to your home, choose the iconic Alessia House. This two-story ready-for-occupancy house is perfect for first-time homebuyers who want to achieve a lifestyle that's comfortable and convenient. Now with the newest innovation, it is much easier and more comfortable to live in this smart-automated home.
The ground floor is the common area for you and your family. Providing you with security and safety, this house is infused with a smart-automated lock that has 6 ways to unlock the door. It is designed with comforts and conveniences to entertain you on a daily basis. The kitchen area, dining area, living area, and common toilet are located in this space.
A space on the second floor is perfect for you and the rest of the family to ease off. It is equipped with two spacious bedrooms and access to the balcony. This house is also infused with smart plugs and smart switches, which can be controlled using your mobile phone or any smart device.
Aside from the smart features added to the house offering, Alessia house comes with an AllHome voucher which can be used in buying the appliances and furniture plus giving you a greener and serene environment by including a premium landscape service within the perimeter of the property.
Vivace
Crown Asia's Imus Cavite location features an Italian-inspired design. If you want another option for this type of design in a different location here in Cavite, this is worth your consideration. Vivace offers a blend of old-world Italian ambiance and an improved modern upscale lifestyle that will appeal to a variety of tastes in a single property.
Vivace is a gated community located in the dynamic city of Imus. It is near schools and near work, but also provides a variety of facilities for recreation: parks, playgrounds, and other recreational areas. It offers ready-for-occupancy homes and lot-only properties that are spacious and perfect for a starting family. Live your Italian-inspired Life in Vivace by Crown Asia by owning one of its ready-for-occupancy home offerings:
Amethyst House at Vivace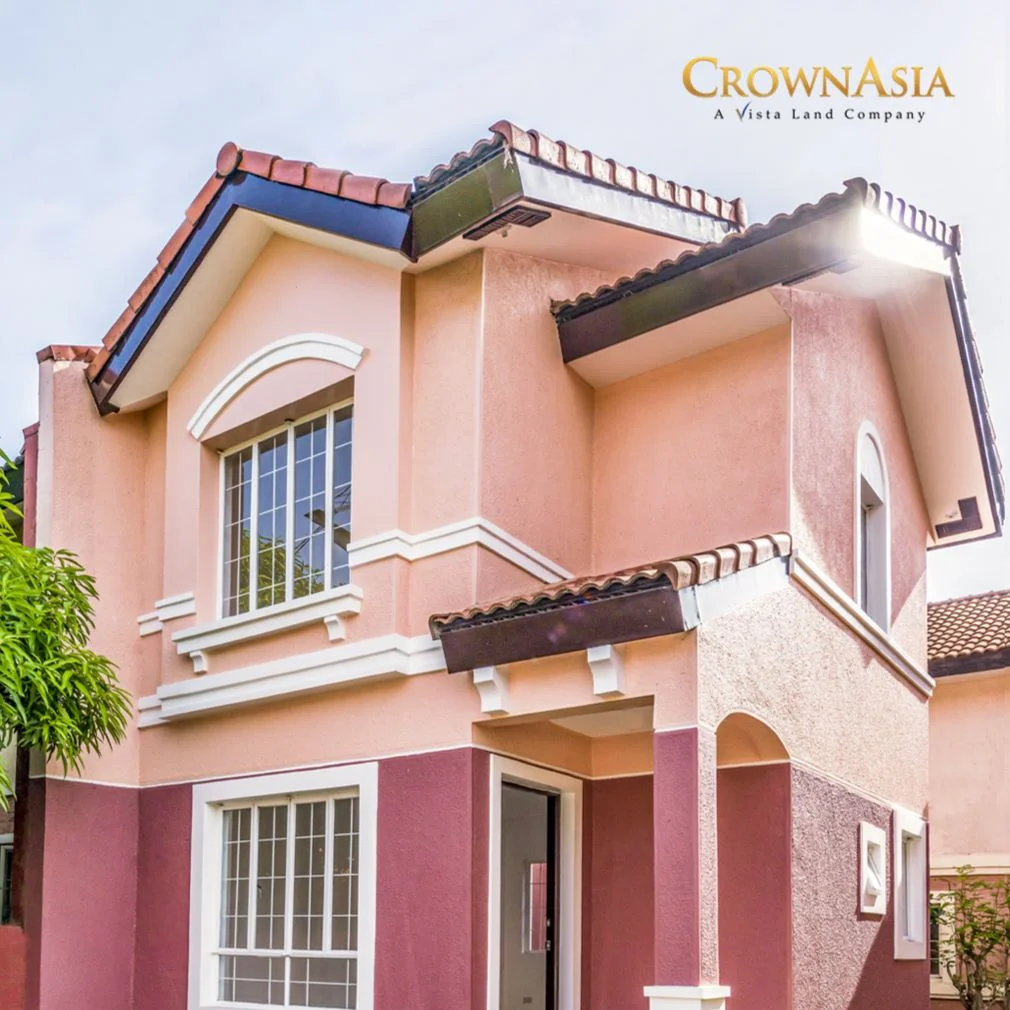 Amethyst is a 2-story single-attached ready-to-move-in home that provides the ideal sanctuary while also allowing you to live the lifestyle you deserve. The living room, kitchen, dining room, and shared toilet and bath are all located on the ground floor. The parking area is located around the perimeter of the property. Without additional cost, this house is also equipped with smart home features such as smart plugs, smart switches, and smart locks.
A house should give you privacy, just like the two bedrooms on the second floor. On the same floor, you can also see the common toilet and bath. This property is an Italian-inspired home with a floor area of 50 sqm and a lot area of 88 sqm that is ideal for a young family.
Amber House at Vivace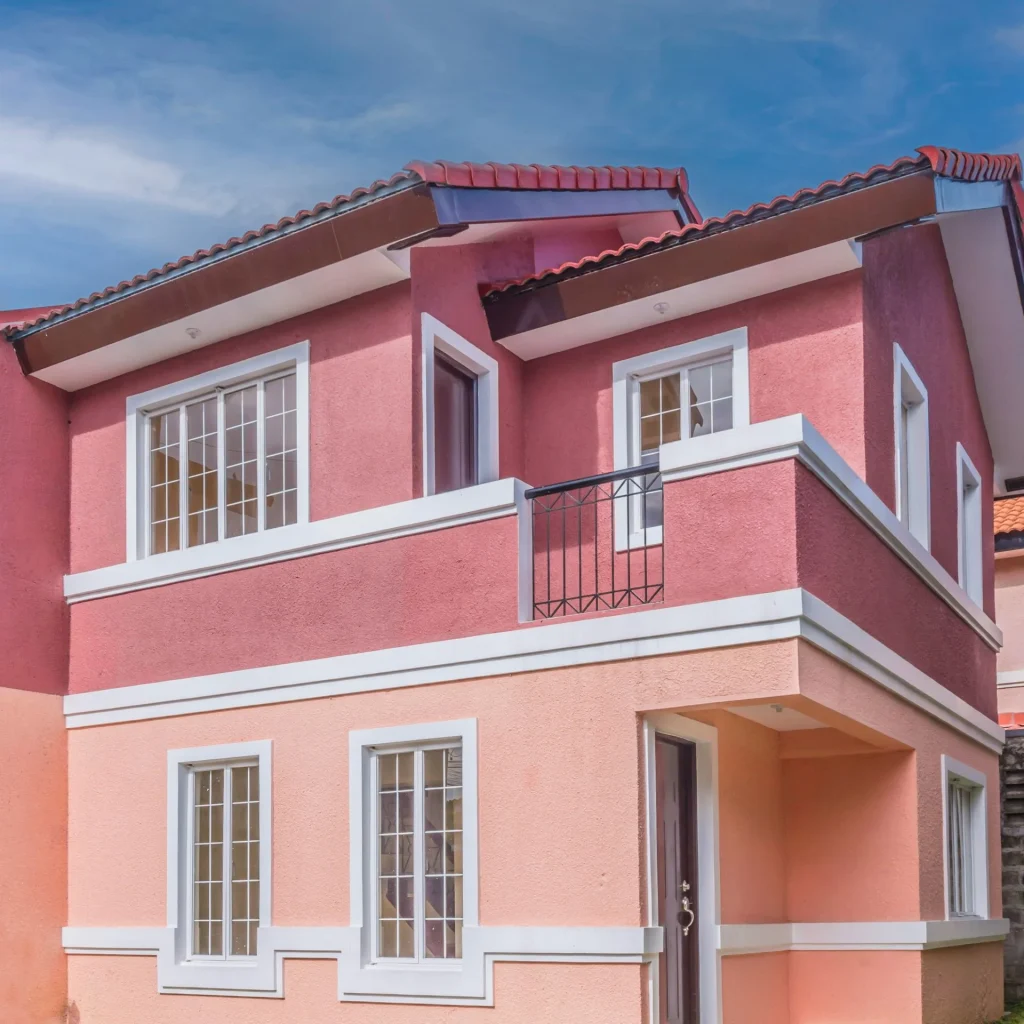 Amber is a two-bedroom house with one master bedroom that is ideal for a young family. The ground floor, inspired by Italy, gives you space to create new and more memories. The living room, dining room, kitchen, and shared toilet and bath are all located here.
A large space on the second floor is available for you to make your own, here you can relax and enjoy time of your own. It has one master bedroom with balcony access, two single-bed bedrooms, and a shared toilet and bath.
In this 2-story ready-for-occupancy house in Imus, Cavite, residents are settling into a new way of life. This 2-story Italian-inspired home has a floor area of 74 sqm and is ideal for your luxurious living. If you're looking for a house and lot for sale in Imus Cavite that will house your small family at a location you'll love, then owning an RFO house and lot in Vivace is your next big step.
The property is only a few minutes away from necessities such as grocery stores, schools, and even places of worship and recreation. The house and lot for sale are situated on a 100 square meter lot, providing ample space for your new family to grow and enjoy a peaceful lifestyle. Both Amethyst and Amber house in Vivace comes with AllHome vouchers, as well as, premium landscape service from Green Centrale.
The newly added smart home features are only available for ready-for-occupancy homes in Bacoor City, developed by Crown Asia Properties Inc. All of these are at no additional cost. Take advantage of this offering and experience the smart-automated house firsthand. For inquiries, get in touch with Rehian Vicente, marketing officer for Bacoor Horizontal projects at 09657092862.
Related Blog: Advantages of Smart Home Automation