Get the same satisfaction you get with your comfort food with less of the carbs!
Growing up in the Philippines in your RFO house and lot, we have gotten used to eating rice for every meal. Because it is so easily accessible, and it goes with everything that we eat. But rice, and other sources of carbohydrates, are the one thing that people usually tell you to avoid when you are going on a diet. This is because carbs quickly break down into sugars and keep your hunger satisfied for only short periods of time.
Rice truly is life for us Filipinos, it serves as our meal for the whole day, you have friend rice in the morning partnered with fried egg plus tapa or daing na bangus which is a good meal to kick start your day, then you have your lunch matched with your favorite viand, and ending the stressful day, our dinner usually consists of again, a cup of rice plus your lunch viand leftover for a complete meal. Rice has always been a partner of every Filipino meal but too much rice may cause various health issues so it is really important to balance our intake of this grain of life.
It may be difficult to cut carbs out of your diet, but it is definitely not impossible! Here are some alternatives that will give you the same satisfaction without the stress of counting the calories. Try these healthy alternatives out to really achieve your dream physique.
Rice is a Filipino meal staple, but maybe you can check there healthy alternatives to white rice that we listed down below:
1. Quinoa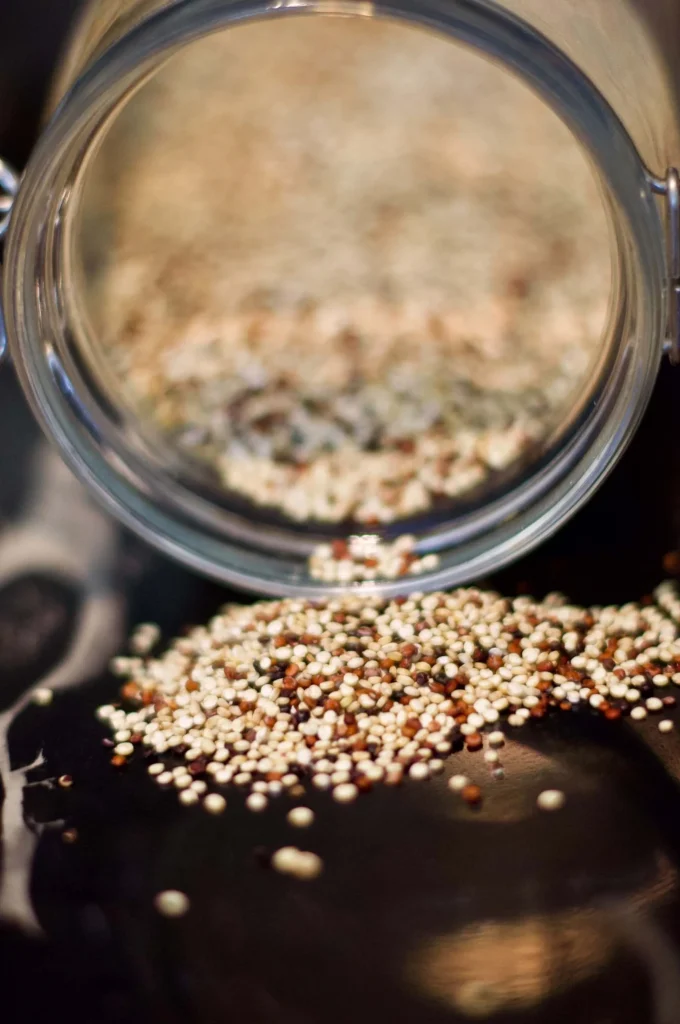 One of the most known rice substitutes on the list is Quinoa. Though it is a grain, the quinoa that is eaten is actually the seed. It is a much higher source of fiber than most grains, which is why you'll only need to eat a small portion of it to feel full. Even with the small serving, you will not get hungry easily in the day. Quinoa is a great source of omega-3, which promotes heart health. For those of you who are conscious of your gluten intake, this grain is gluten-free. Mix quinoa with your vegetables and toss with some vinaigrette for a quick salad, or treat it like rice.
Quinoa can easily be purchased in your local grocery chain like AllDay Supermarket, Crown Asia's RFO house and lot offerings are nearby groceries and other supermarkets, so buying quinoa to start your transition to white rice alternatives is easy and attainable.
2. Barley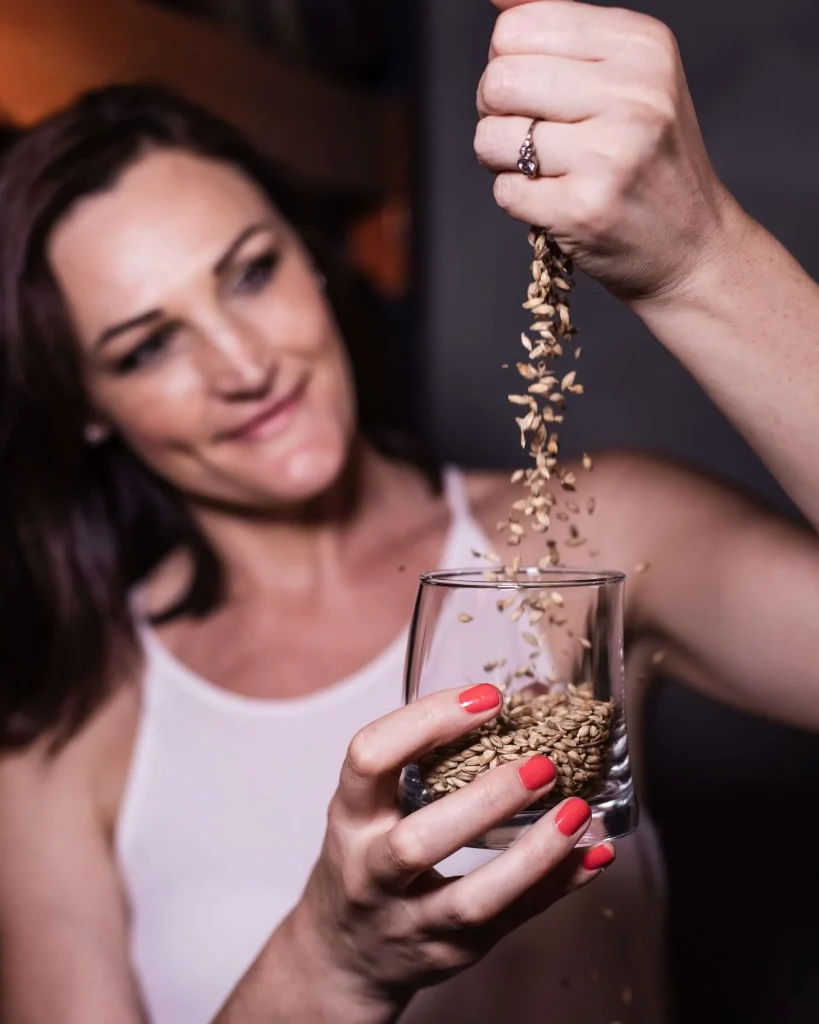 This rice substitute is classified as a member of the grass family, just like rice. Because of this, barley has different kinds of fibers that keep intestines healthy. It also protects against gallstones and manages Type 2 diabetes. Barley is also rich in phosphorus and copper, which is linked to the overall health of bones. It is best paired with roasted vegetables or mixed into soups and stews.
Barley is a good alternative to white rice, it is a healthier option, that when partnered with enough rest and exercise will surely result in your desired body physique.
3. Couscous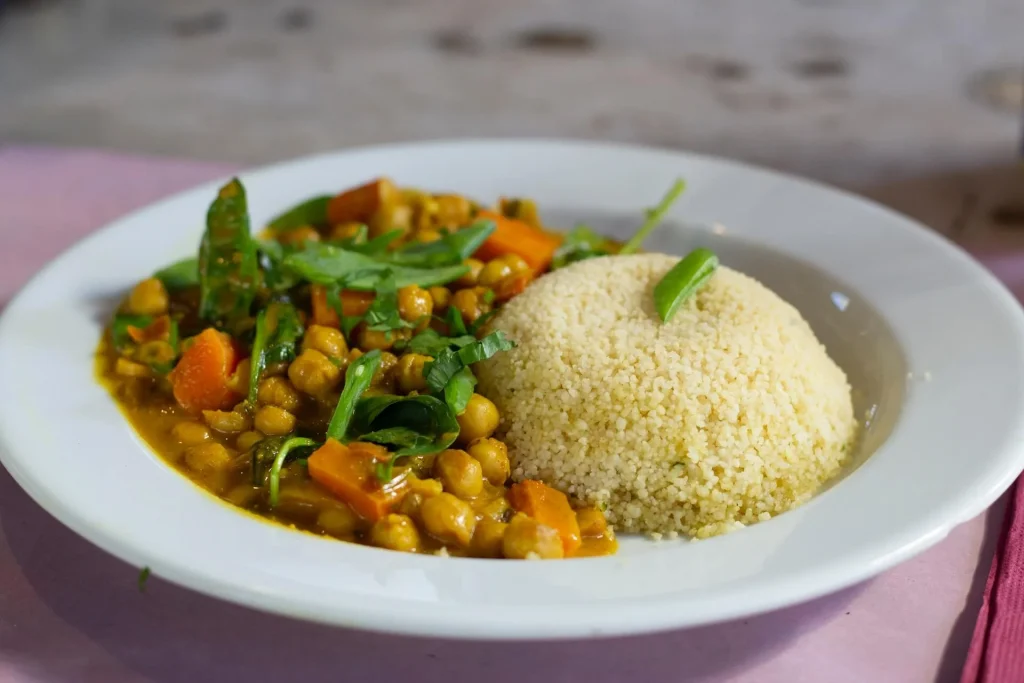 Couscous is considered a pasta substitute, but it's included in this list because of its granular shape. It is light and fluffy when cooked correctly, which provides a contrast in textures in salads. You can also spoon your favorite stews on top of couscous and enjoy it as it absorbs the sauce. It has a high selenium content which is associated with repairing damaged cells, boosting the immune system and improving skin elasticity.
Couscous might not be a common alternatives to white rice but it is another great option to consider, when you own an RFO house and lot in Crown Asia, you will not look far to buy a bag of couscous. Crown Asia's properties are near grocery chains and specialty stores wherein you can buy your couscous to start your journey to a better and healthier you!
4. Cauliflower Rice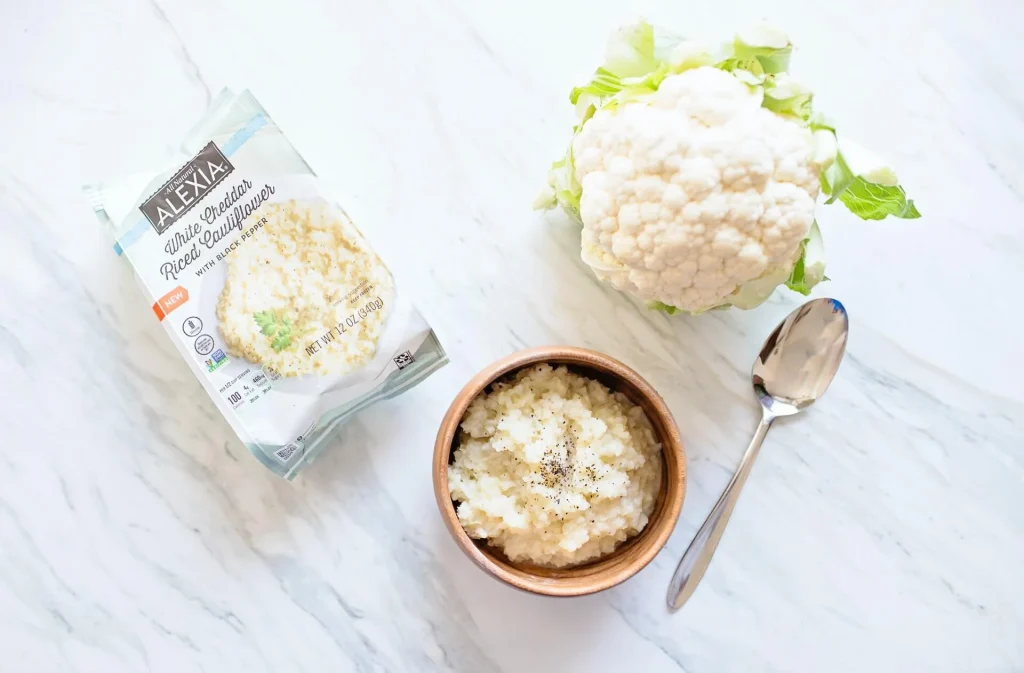 Cauliflower rice has been gaining popularity because it is a great way to get vegetables into your diet. Though it is rather time-consuming to prepare if you intend to make it out of scratch, cauliflower rice is easily available in bags that you can quickly microwave. Cauliflower rice is the rice substitute on the list that is high in vitamins, especially Vitamin C, which is known to boost the immune system. Cauliflower also contains choline which is linked to brain development and a healthy nervous system.
This type of rice is well known nowadays as a goo substitute for rice. It is being recommended by health influencers as well as health trainers and dieticians for people who really want to cut off weight by avoiding white rice. It is very high in essential vitamins and minerals making it one of the best options as your substitute for white rice diet.
5. Adlai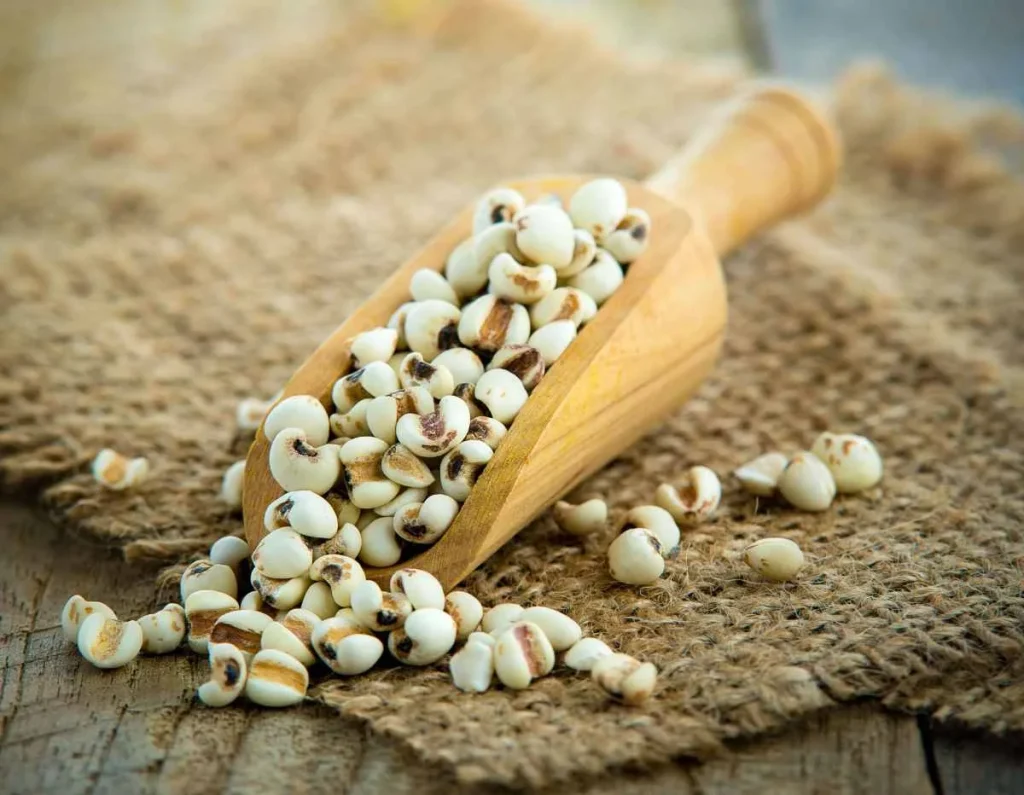 Adlai is one of the new rice alternatives emerging in the market. Because it is easy to grow, local farmers are now producing this product. By extension, because it is locally sourced, adlai is a cheaper alternative compared to the other substitutes named in this list. This is also another gluten-free grain. It is said to have anti-inflammatory properties, and has been linked to lowering blood sugar levels. Though very similar to rice, adlai has more kilocalories in one serving. Again, allowing you to have a boost of energy for the day.
If you are worried about not having enough energy throughout the day because of dieting and wanting to live a healthier life, hopefully this list of alternatives has reassured you that you don't have to sacrifice one for the other. Choosing one of these rice substitutes is an easy but delicious way for you to live a beautiful, healthier life – the life that you deserve.
Aside from finding alternatives to white rice, choosing an RFO house and lot where your health is highly promoted with the community's overall ambiance, accessibility and fresh air. The perfect home for your transition to a healthier lifestyle is Crown Asia's RFO house and lot offerings, contact our Marketing team right now to learn more!
Related Blog: Healthy Smoothie Combos for Your Fit Lifestyle