A definite reward in life is to go on a vacation to the shores or a place far away from the city. But in most cases, can be difficult to fit into a busy schedule. When you feel like forgetting your workload and want to have a quick getaway, turning your home into a vacation oasis is your bet. Vacation house designs are not your typical type of home. You could choose between a modern vacation house design or a tropical vacation house design that differs in floor plans, interior, and a glimpse of scenic outdoor views. Turn your home at Dasmarinas Cavite Subdivision into a vacation-inspired retreat or simply a home you can makeover to have your very own vacation house.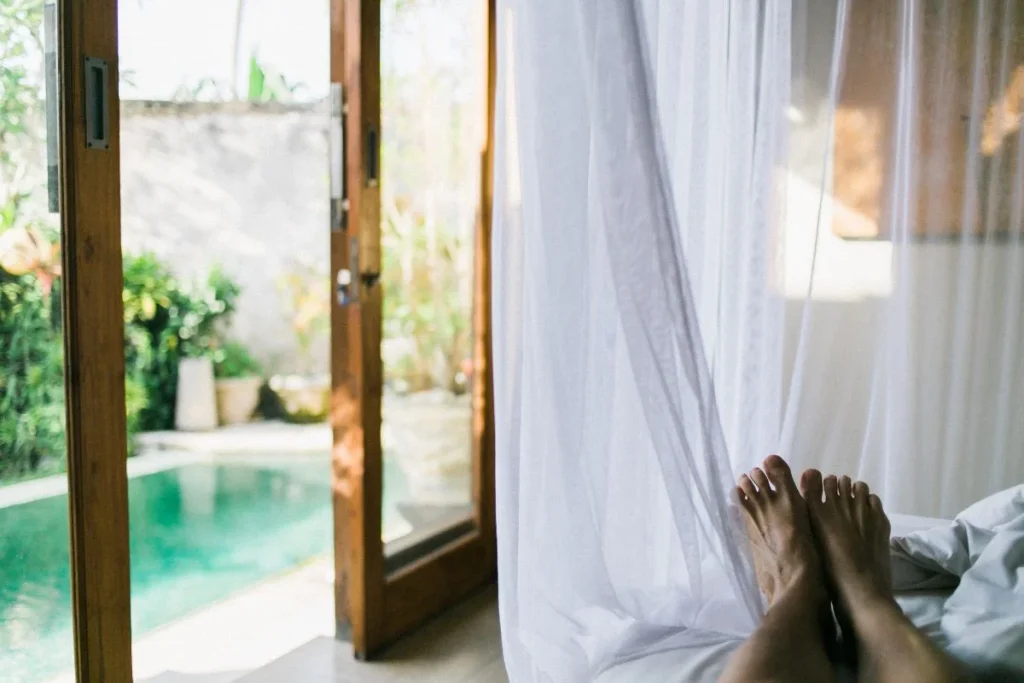 Turning your home into a vacation home
Your vacation home isn't just a place for you to retreat but a place of dwelling and resting. It's your sanctuary that meets both serenity and contemporary house plans. Choosing to between modern vacation house plans or tropical vacation house plans will change the way you will relax on your vacation home.
Modern vacation house design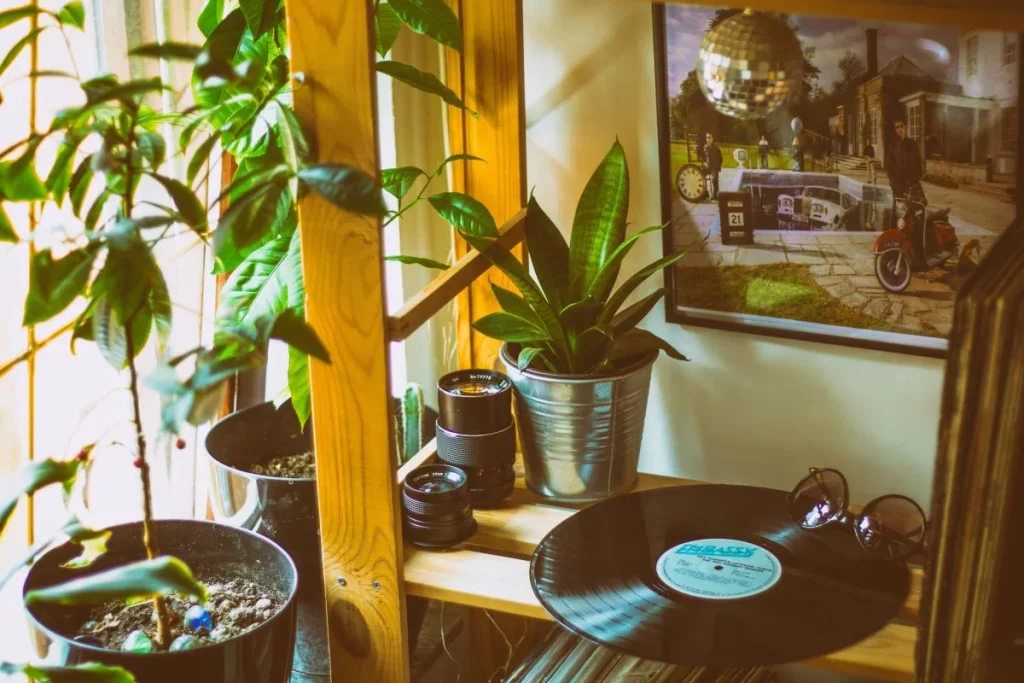 Futuristic
Modern vacation homes are smaller in space but overall look expansive and combine a luxurious feel while being environmentally responsive. A futuristic appeal has combined the use of materials like quartz and marble to trick out their kitchen.
Cooking is a must in any vacation home, and today, real estate properties like those situated in Island Park, have geared to making more properties that showcase modern luxury while slowly escaping the hassles of the city.
Flexibility
Another new feature to add to your modern vacation home are small office space or "pocket office" to go into when you need to do some minimal work while keeping your vacation home a place to resort to.
With modern housing design, you can easily use any room upon your preference, for office, gym, or any recreational use, having to be multi-functional, your modern vacation home will be fit for any activity that surely will keep you occupied.
Smart Technology
Smart home are the highlight features to modern housing that are used for security, entertainment, and even for voice commands. There are other methods of using smart homes that you should consider adding to your modern-inspired vacation home.
More windows, more views
Modern vacation homes have larger windows to take advantage of the view provided near your vacation house plans. Besides that, it brings the outdoors to the inside as it gives a look of a wider, cleaner, space.
Your vacation home should make you feel more connected with your environment, modern vacation homes incorporate both nature and technology for an eco-escape.
Pool deck
Nothing screams vacation than having to dip in the pool while soaking under the warm summer sun. Well, summer shouldn't only be your season of vacation. Having your vacation home means being able to enjoy a dip in the people regardless of the season.
Modern vacation homes feature infinity-edge pools, jacuzzi, and luxury lounging areas that have comfortable seating and shaded pergolas. Interior designing can also be minimalistic Scandinavian to contemporary industrial furniture.
Expansive
Open floor plan layouts and expansive glass walls are house designs that modern vacation homes embody. Kitchen or living rooms usually have high ceilings that provide an abundance of natural light. Other rooms are used for private theaters and spa-like bathrooms. The outdoor area is designed with landscaped gardens, wooden floorings, and the perfect panoramic views.
Neutral color
Create an inviting atmosphere by choosing a neutral theme with bold or vibrant colors when decorating your interior and exterior vacation home. A balance between minimal while still including accent pieces that will elevate your vacation home.
Privacy
Nestled in a quiet neighborhood, your vacation home should provide security to ensure safety and distance from the public. For instance, security guards per gate and roaming patrol officers at Island Park residences will ensure you peace of mind from any disturbances.
Tropical vacation house plans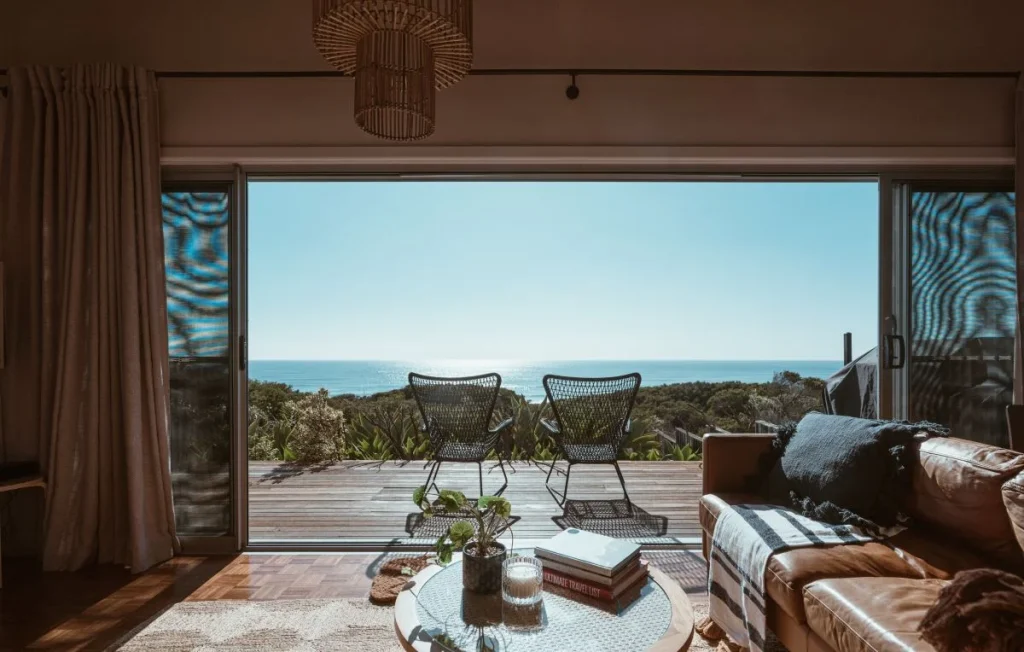 Choose comfort
Comfort is a top priority in tropical homes amidst the vibrant and lush surroundings. Your vacation home is an extension of your residence, a place to chill, relax, and to be laid back. The materials you choose will also help elevate the comfort of your space.
Natural materials
Furniture pieces with cooling properties like rattan and bamboo are perfect for creating a cozy, tropical atmosphere. You should also choose a quiet, peaceful neighborhood to nestle your tropical vacation home. Similar to Island Park properties, a tropical vacation is possible in the comfort of your home.
Down-to-earth design
As part of tropical vacation home plans, these homes are often situated near water or land areas that have more green space, hence, further from the city. Well-insulated walls, renewable energy like solar panels, and other green features can be implemented in your tropical vacation house plan.
Tropical home villas are usually bali-inspired interior themes from native furniture to wood flooring and are surrounded by indoor and outdoor house plants. Tropical homes offer both modern comfort and environmentally conscious planning.
Ventilation
In this home design, the priority is having natural ventilation. While modern vacation homes have bigger windows and high-ceiling, tropical homes are surrounded by different house plants and integrated spaces for patios, living room spaces, and verandas that can easily circulate air.
Tropical Landscaping
Most tropical vacation house plans utilize their exterior space to create the ultimate tropical getaway. Design your exterior with green accents to create a space connected to nature. If your vacation home is limited in indoor space then creating an outdoor lounge area is ideal for you.
Use wooden floor panels to mimic the vibe of a tropical resort. You can also plant palm trees that are a perfect addition to add to your outdoor landscape. Take advantage of the outdoors to create your tropical getaway.
Go rustic
To achieve the look of a tropical vacation oasis, aim for rustic or boho interior decors using textures like macrame wall hangings, woven, fringes and local crafts also add a touch of flair to your tropical space.
Related Blog: Unique Ideas for Your Vacation Rental Home