What is a Home garden?
A home garden is a way of changing outdoor space and backyard into a valuable, aesthetically pleasing, and practical area for cultivating flowering plants, herbs, and vegetable plants grown in the comfort of a family home.
Benefits of Having a Home Garden
Having a home garden is a way of lowering your carbon footprint and efficient use of outside space by giving you the option to eat home-grown, fresh, and natural foods of your own products that won't make you spend as much as you would buy in the market.
In a post-pandemic era, many have considered having their own home garden as a hobby in recent years since it helped develop their physical and mental health conditions. In the rising municipality of Silang, Cavite, many homeowners also turn their lots or backyard into cozy and profitable home garden cafes that are a perfect spot to attract millennials and people of all ages as well. If you do not have land yet and you're near Cavite and also interested in having your own garden cafe, you may consider investing in a lot for sale in Cavite.
Gardening Is a Way to Express Creativity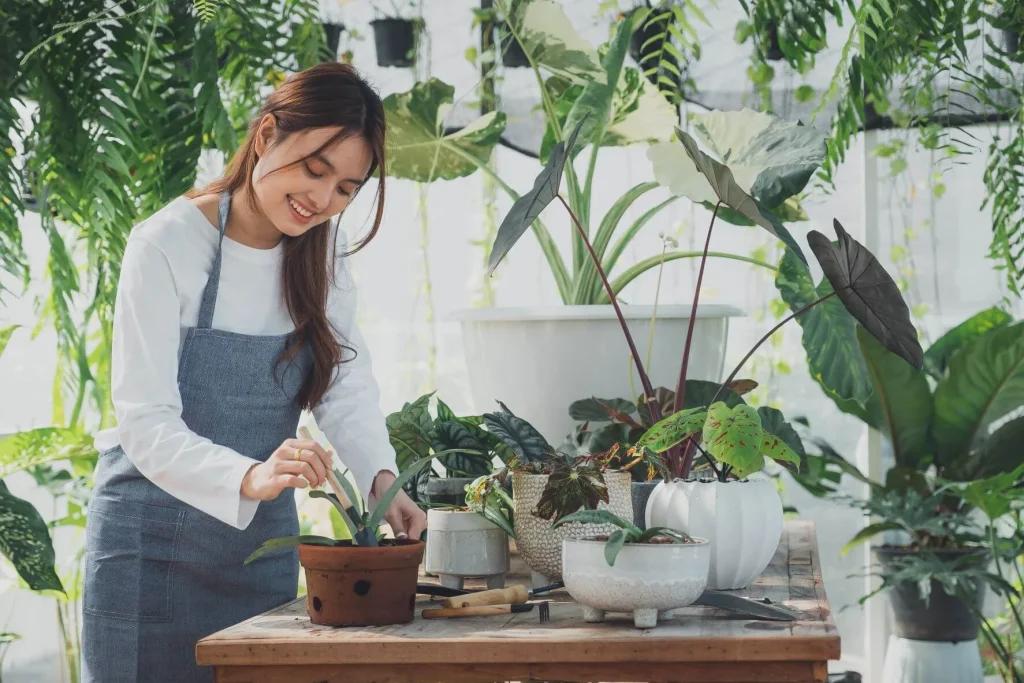 Home gardening may also be considered an art form. Centuries ago, the Chinese cultivated classical gardens that aspired to replicate beauty exhibited in traditional Chinese landscape paintings. They are often referred to as poetic gardens and were designed to inspire creativity and a way to connect with nature.
You may think that gardening can get your hands dirty, but the idea that you can grow vegetables and have your own food is a fun way to enhance your life and improve your overall well-being.
Examples of Home Gardening You May Consider Having Now
You may now be considering the area in your home to grow plants and the kind of home garden that would work best there now that you are aware of some background about the origins and advantages of home gardening.

Having the appropriate tools is crucial when beginning a home garden for the first time. Just keep in mind that it can be simple to get distracted by all the new gardening products you will see whether you shop at garden shops or online.

Now, you can adapt a wide range of types of home gardens you can implement at your own home:
Vegetable Garden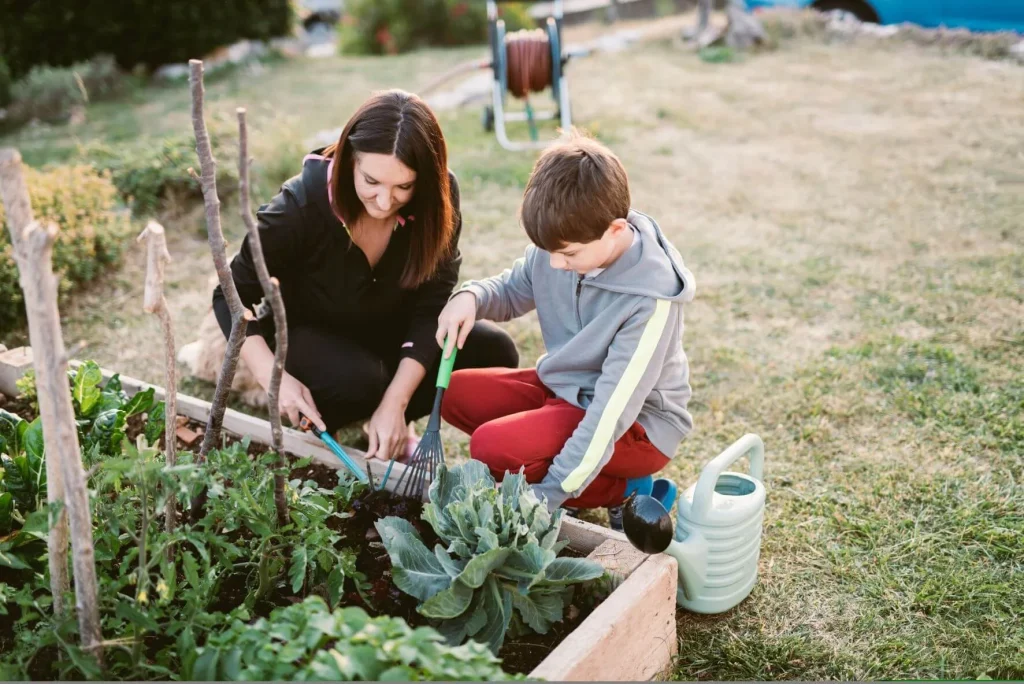 This sort of home garden is very user-friendly because of its adaptability. This is also the reason why a vegetable garden is the most popular form of garden that people look for online garden ideas. Whether it is a little balcony to a sizable backyard, it is enough outdoor space on which you may grow vegetables.
A vegetable garden is a practical and sustainable access to your own food
According to the PNA website, the National Nutrition Council (NNC) recommends trying food gardening. A vegetable garden is considered as a food security intervention because the food you harvest from your own vegetable garden can also provide additional food for the family.
Having your own vegetables is also a cost-effective way to lower your monthly expenses and household food production costs given the skyrocketing prices of vegetables. In addition, some of the common vegetables that grow easily in the Philippines are okra, peppers, eggplant, and tomato plants.
In addition, having a vegetable garden is considered as a nutrition intervention, because eating the produce would improve the family's diet quality. Surely anyone would enjoy having their salad ingredients freshly picked from around the corner!
Vertical Garden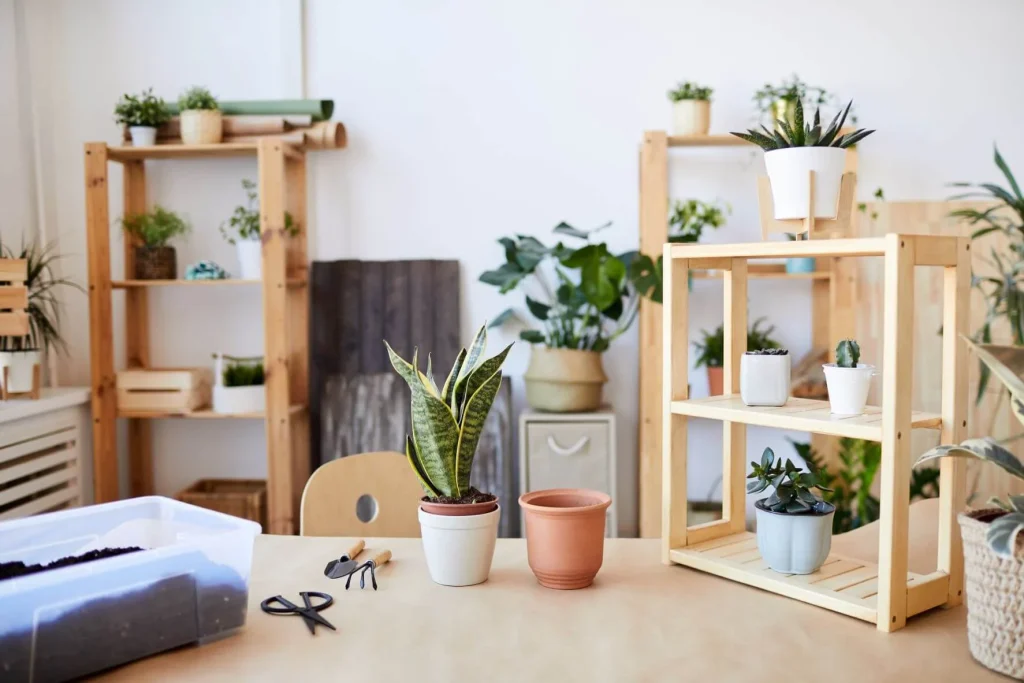 Have you ever heard of hydroponics? Vertical gardening is one way of making use of it since the plants are suspended vertically on a panel. If you are a mindful planner, having a vertical garden would not be a problem for you since it necessitates careful planning as well as requires continuous maintenance.
A vertical garden is a unique way to maximize space
Vertical gardens are an excellent alternative to using plastic plant pots to grow plants in a small space. Vertical gardens are easier to maintain than potted plants, and they take up less space than potted plants. This is why having a vertical home garden design is an efficient way to maximize space.
One of the reasons that make vertical gardens unique is that they serve as natural air filters, promoting a clean and healthy environment that improves human health and productivity.
Flower Garden
Another type of home garden you can add to your small garden ideas is a Flower garden. Flower gardens, are usually popular and preferred for their aesthetic appeal. These are best suited for front gardens because they can completely transform your outdoor space by adding a riot of color. However, if you have limited space, try different colored flowers in pots in order to liven up your balcony or indoor space should you choose this type of home gardening.
A Flower petal for healthy mental!
Planted flowers can have a positive effect on people's moods and increase their overall sense of well-being. Imagine picking the most beautiful flower from your own backyard and giving it to your loved one surely is a sweet way to brighten up their day!
Planting flowers is also beneficial to the environment. Most flowers attract beneficial pollinators like butterflies, bees, moths, and other pollinators that are essential to our survival! Flowers come in a variety of colors and shapes, and they attract a wide variety of beneficial insects.
Rooftop Garden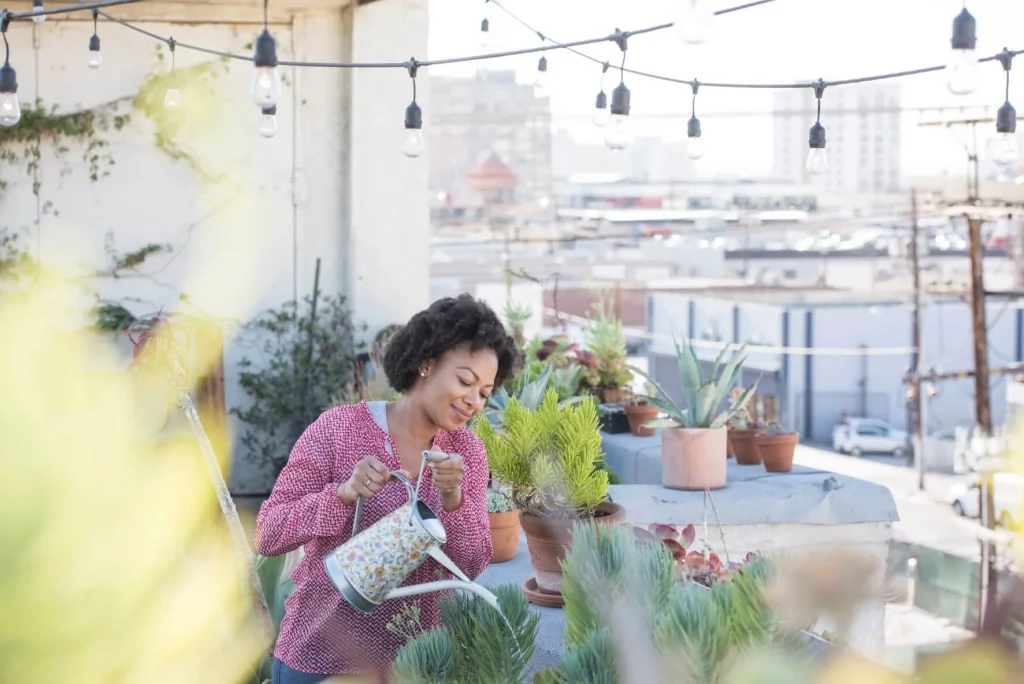 If you're living in the urban Metro and one of your main concerns is the lack of open space, fret not because a Rooftop garden is one of the home gardening ideas when you do not have enough space in your home. Many who live in crowded urban areas such as in Metro Manila opt for a garden on their rooftop or terrace.
Roof gardens are essentially gardens on a building's rooftop, man-made green spaces on the highest level of commercial and residential structures.
Kingly origin
One of the most notable examples of roof gardening dates back to the early sixth century B.C. when the Babylonian King Nebuchadnezzar II is said to have built the luxurious Hanging Gardens of Babylon as a present for his wife, Amytis, who was homesick for her native country's lush vegetation and mountains.
Why does having a rooftop garden help combat pollution and conserve energy?
The advantage of having a rooftop garden is that your garden receives adequate sunlight and rain. Rooftop gardens also help to reduce the spread of dust in the air. Rooftop gardens serve as great insulators for your roof, by retaining heat in cold seasons and keeping temperatures cool in summer.
It helps to moderate heat flow through the roof while also reducing the need for air conditioning. This results in the conservation of energy and, as a result, helps you save financially.
Choose the Home Garden Idea That Suits Your Lifestyle
Have you discovered your own style for creating the perfect garden that suits your lifestyle and the type of area you have? Home gardening may require a lot of your time and physical exertion, but the idea of growing your own plants and cultivating a piece of land is a truly rewarding experience.
If you plan on making your own home garden, try out tomato plants or a herb garden for your daily cooking use!
In addition, a home garden is only one of the important factors considered in modern house design. A perfect way to imagine your own home garden is somewhere far from the metro. Make sure you consider checking these houses and lot for sale in Cavite.
Related Blog: 6 Creative Ways to Grow a Garden – Even When You Have a Small Space