Whether it be children, young adults, or even the elderly, it is the lifelong dream of many people around the world to become a pilot and relish the feeling of flying above the clouds. For retired folks who are looking for a new pastime to occupy themselves, the idea of learning how to fly can prove to be just as appealing as being able to own a variety of premium homes throughout the Philippines.
In order to become a private pilot, a person has to not only invest a significant amount of their time into flight training but also a large sum of funds as well. According to the educational website Filipiknow, the cost of securing a private pilot license (PPL) in the Philippines can easily go beyond PHP 500,000, an estimate that can be intimidating for most people. Despite this steep financial barrier, the benefits of getting a PPL can definitely be worth it, and can greatly improve one's quality of life during their golden years.
For those who are curious about further details about private piloting such as its requirements, conditions, and other neat factoids, consider reading below for more.
The Requirements for Getting a Private Pilot License in The Philippines are Reasonable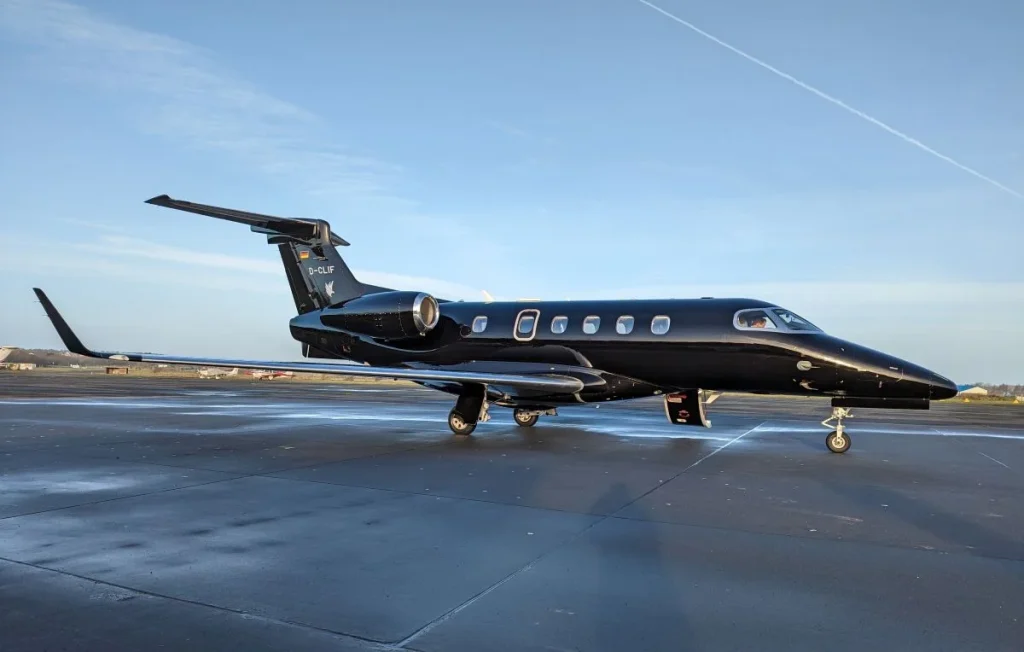 Becoming a pilot in the Philippines may sound complicated and challenging to the uninformed, particularly with how expensive it is to achieve in the first place. In truth, the requirements are rather attainable for most well-to-do Filipinos, albeit there are some factors that do need effort in order to accomplish.
To even have the chance of qualifying as a private pilot, one must first have undergone training as a student pilot and show proof of this in the form of owning a student pilot license (SPL) beforehand. Furthermore, based on the guidelines declared by the Civil Aviation Authority of the Philippines (CAAP), an individual aspiring to become a private pilot must also have the following qualifications and documents: a Class 2 medical certificate, an NBI clearance, an NTC license, a flight logbook with a record of over 40 flight hours, and confirmations of having passed the knowledge, oral examination, and practical flight test instituted by the Air Transportation Office (ATO). As for the educational level that an aspiring private pilot must have, they must be at least a high school graduate with an acceptable English language proficiency.
Age is also not a huge issue when it comes to getting a PPL, as there is no maximum age limit for becoming a private pilot, with some applicants of at least 17 years old being able to apply.
How to get a private piloting license (Philippines) and how to become a pilot?
To get a private pilot license (Philippines) and pursue a career as a pilot, you can follow these general steps:
Research and Understand Requirements: –Familiarize yourself with the requirements and qualifications set by the Civil Aviation Authority of the Philippines (CAAP) for obtaining a private pilot license (PPL). This includes age restrictions, medical certifications, and educational requirements.
Choose a Flight School – Select a reputable flight school that offers pilot training programs. Ensure that the flight school is recognized and approved by the CAAP.
Obtain a Student Pilot License (SPL) – To begin flight training, you need to obtain an SPL from the CAAP. This involves submitting the necessary documents, including an application form, medical certificate, and proof of educational qualifications.
Undergo Ground School Training – Enroll in ground school training, where you will study theoretical aspects of aviation, including aerodynamics, aircraft systems, aviation regulations, meteorology, navigation, and more. The training helps build your knowledge and understanding of aviation principles.
Flight Training – Engage in practical flight training, which includes hands-on flying lessons with a certified flight instructor (CFI). You will accumulate flight hours and gain experience in various maneuvers, takeoffs, landings, navigation, and emergency procedures. The flight training will cover both dual instruction (with an instructor) and solo flights.
Pass Written Examinations – Prepare for and pass written examinations administered by the CAAP. These exams test your knowledge on aviation theory, regulations, and procedures.
Complete Flight Hours – Fulfill the required flight hours mandated by the CAAP for a private pilot license. The specific number of hours may vary, but it typically ranges from 40 to 50 hours of flight time, including solo and dual instruction flights.
Medical Certificate – Obtain a Class 2 or Class 1 Medical Certificate from an authorized Aviation Medical Examiner (AME). This medical examination ensures that you meet the medical fitness standards required for piloting.
Checkride and Practical Test – After completing the required flight hours and passing the written exams, you will undergo a practical test known as a checkride. A CAAP-designated pilot examiner will assess your flying skills, knowledge, and decision-making abilities during simulated flight scenarios.
Obtain a Private Pilot License – Once you successfully pass the checkride and fulfill all other requirements, you can apply for a Private Pilot License (PPL) from the CAAP. This license allows you to fly as a private pilot and act as pilot-in-command of an aircraft.
It's important to note that the specific requirements and procedures may vary, so it's recommended to consult the CAAP and your chosen flight school for the most up-to-date information and guidance on becoming a pilot in the Philippines.
A Private Pilot Can Continue to Fly Even After Reaching Their Retirement Age
It is common knowledge among many that there is a maximum age limit for pilots before they are barred from ever being allowed to fly again. While this may be true for owners of either a commercial pilot license (CPL) or an airline transport pilot license (ATPL), who are required by the CAAP to retire from flying upon reaching the age of 67, private pilots are an exception to this rule.
Retirees looking to experience the wonders of flight are free to do so even beyond their 60s so long as they are healthy enough to fly without any issues. This is why the existence of a Class 3, Class 2, or even a Class 1 medical certificate are integral document to have as an existing and future private pilot in command. Through maintaining a healthy lifestyle and having frequent checkups on one's well-being, anyone planning on taking up the mantle of a private pilot is sure to have a lengthy and worth while time exploring the freedom found in the skies of the Philippines.
It would be recommended for those who are in their more advanced years of age to spend their flight hours commandeering an aircraft during calm weather only, if only to reduce the risks of any accidents to oneself or others.
Private Pilots Can Opt to Take Additional Lessons to Improve Their Flight Experience
The end goal of acquiring a PPL to achieve one's dream of flight may be enough for most civilian pilots out there, but to those who are more dedicated in the aforementioned activity, there are more avenues of advancement that they can pursue. Becoming a private pilot isn't the end of one's journey to becoming a better pilot, since there are other additional courses that one can take such as becoming eligible for either an Instrument Rating or a Multi-Engine Rating.
Possessing one or both add-on licenses can do wonder in improving one's flight capabilities, providing them with even more leeway during their flights like being able to fly under difficult weather conditions or gaining access to more complex varieties of aircraft to try out. Undergoing lessons in order to become a holder of an Instrument Rating would mean becoming an expert when it comes to navigating the skies under low-visibility conditions using the instruments present within the cockpit, which can make the difference between life and death during emergency situations. Getting a Multi-Engine rating on the other hand can allow oneself to fly bigger planes that utilize multiple engines, which, while not as essential for a private pilot compared to a commercial airline pilot, could still enhance one's flight experience.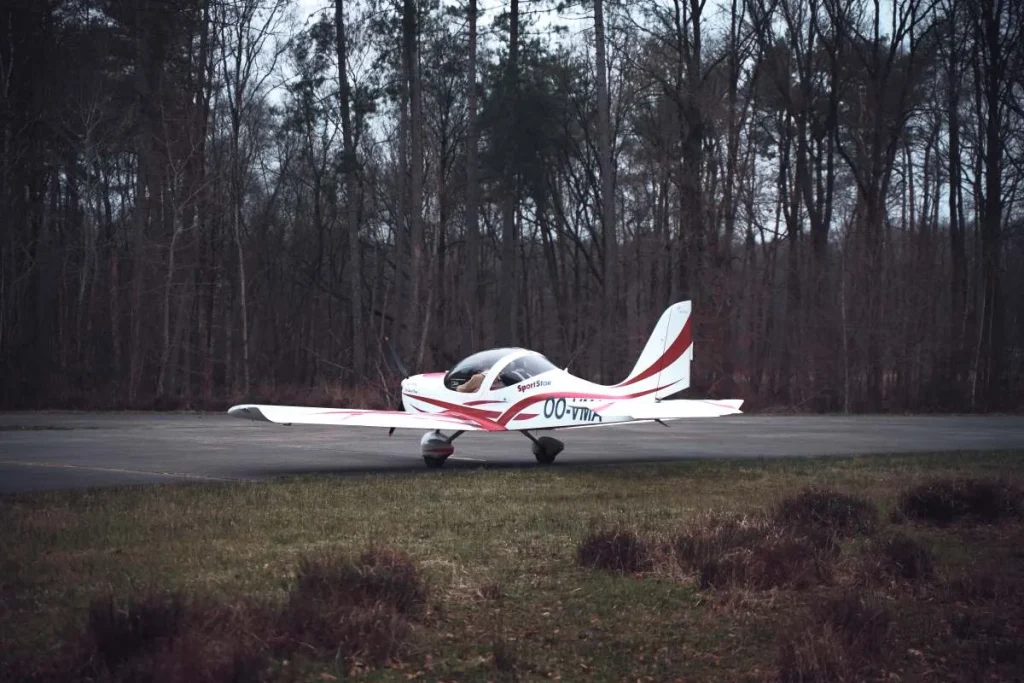 While these may be optional to take, having the time to pursue these ratings can not only enrich one's piloting skills, but also contribute to making one's retirement even more enjoyable through the joy of learning new things.
In conclusion, there is much to gain in acquiring a private pilot license after retirement. So long as an individual is healthy enough, they can never be too old to become a private pilot, especially if they can get the needed requirements and take the time to learn its optional yet important specialties.
Besides learning how to fly, retirees may also consider the prospect of investing on premium homes in the Philippines as another good way of spending their time and money, and among the best properties to purchase in South Luzon are those belonging to Crown Asia.
An example of one of the many excellent Crown Asia developments that a future homeowner or an investor can peruse for real estate is the Italian-themed Vivace in Imus, Cavite. Notable for its prime location that makes it close to a variety of high-end shopping centers such as NOMO Lifestyle Center and SOMO Vista Mall, residents are not only guaranteed the ideal suburban lifestyle, but also easy access to modern urban conveniences as well. With over four 2-storey RFO house models to choose from, one is sure to a home that is suitable for themselves and their family within the secured confines of Vivace.
For those who are looking for only the best premium homes in Imus, Cavite, book a tour for one of the many properties for sale in Vivace today.
Related Blog: Retirement Planning 101: Best Ways to Invest for Your Retirement