Buying a brand-new condo for sale is perhaps one of the most exciting moments someone can have, especially if you view it as one of your accomplished goals in life.
These days, a lot of people look for the best condo for sale in the market since they believe that condo living is the current most suitable property that provides the best experience for independent living and private space.
Despite having an amazing view and a spacious unit, it is apparent that some residents still choose to decorate their windows so they feel more secure within their complete privacy or perhaps for a particular period of time, like having decent nighttime privacy.
This article will essentially cover everything you need to know regarding how to make glass windows private, with or without any window coverings.
Add Privacy to Your Glass and Windows Using Window Film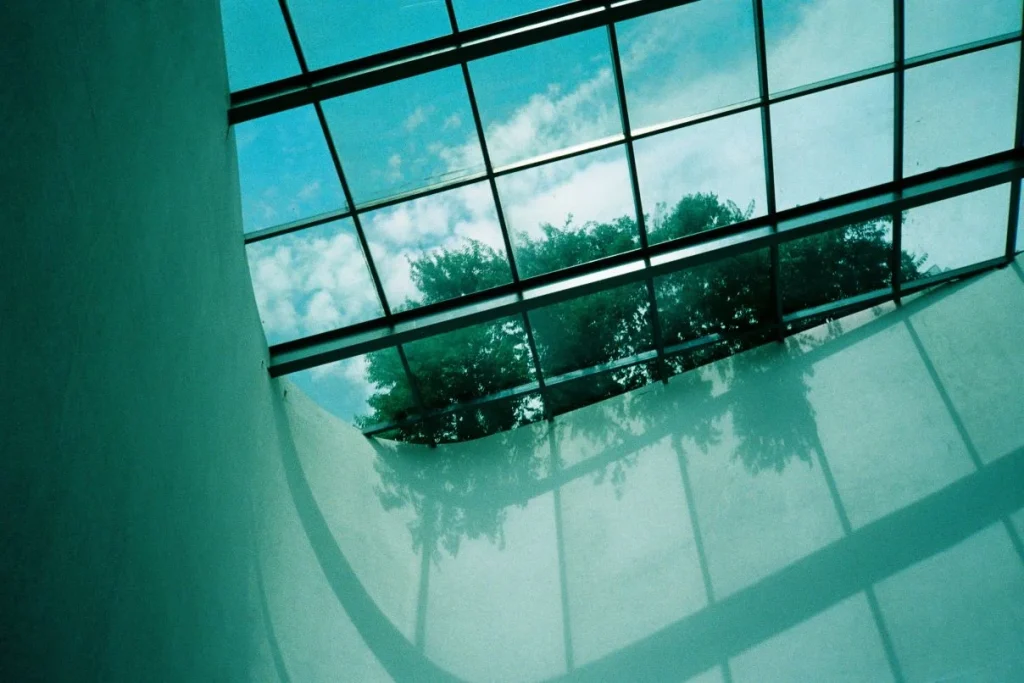 The views and sense of space are taken away along with the other advantages of natural light when drapes or blinds are frequently employed as window treatments throughout the day to block the harsh sunlight or for privacy.
Homeowners are genuinely concerned about the compromise between having plenty of open windows and preserving their furniture, floors, works of art, and other investments given that the sun's harmful UV rays can cause premature fading to floor coverings and other interior furnishings in addition to other outdoor light issues.
Fortunately, window films allow condo owners to appreciate the benefits of their windows while continuing to maintain peace and privacy in their new homes.
Different Window Film Options for Daytime or Nighttime Privacy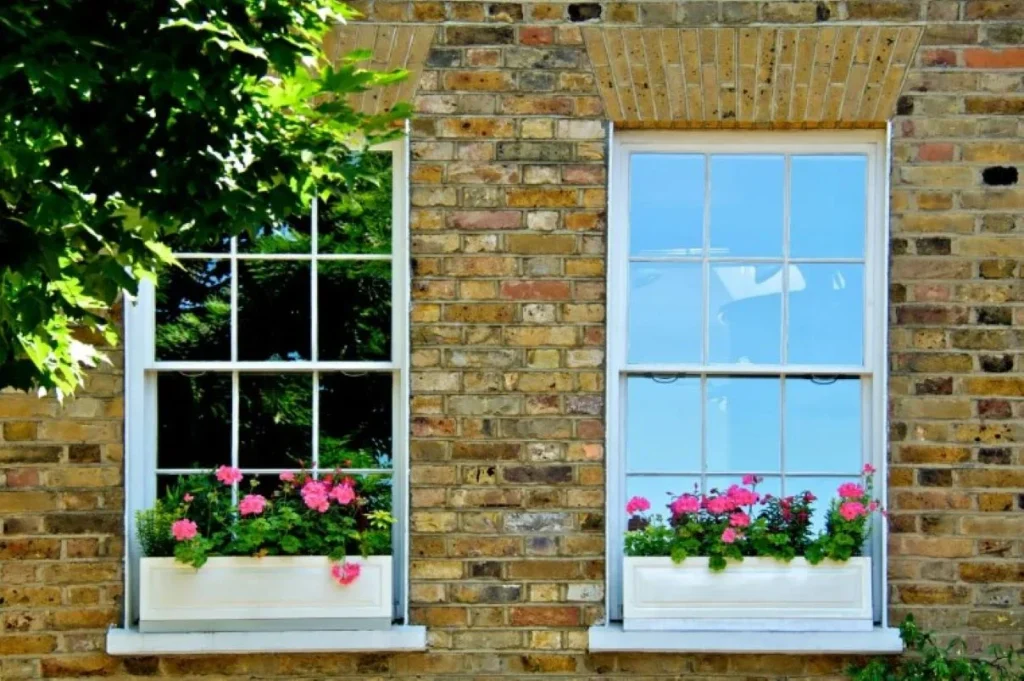 photo from: miratint.com
Reflective window film – Daytime privacy
Reflective window film can be for you if you require privacy for your newly purchased condo for sale during the day, but aren't concerned about it at night. It's a fantastic choice as it will greatly boost privacy and keep passersby from seeing into your room. You can see outside but not inside thanks to the privacy window film.
Why reflective window film won't work at night
A window film is necessary to create higher levels of seclusion because even untreated glass radiates some light. Reflective window film functions by reflecting direct sunlight and other external light like a mirror, allowing passersby to see their own reflection rather than what is inside your home, which is your neighbors' point of view.
In other words, the outdoor light must be brighter than the protected room's lighting because reflecting window film is still semitransparent. It operates well during the day because natural light is brighter than interior lighting. At night, though, things are different. People may see what's inside your unit because of the light coming from the inside since it eliminates the reflective effect.
Solar film
Solar window film preserves an appealing window view while preventing premature fading and harm to interior furniture without requiring the use of drapes or shades.
Solar window film helps in glare reduction, reducing eye strain while using a computer close to a window or watching tv during the day. According to research, it's beneficial to a person's welfare to work near a window where they can take in the view of outside scenery and natural light. Therefore, window film can assist condo owners in appreciating their space when working from home or unwinding after work.
What are the options for night privacy window films?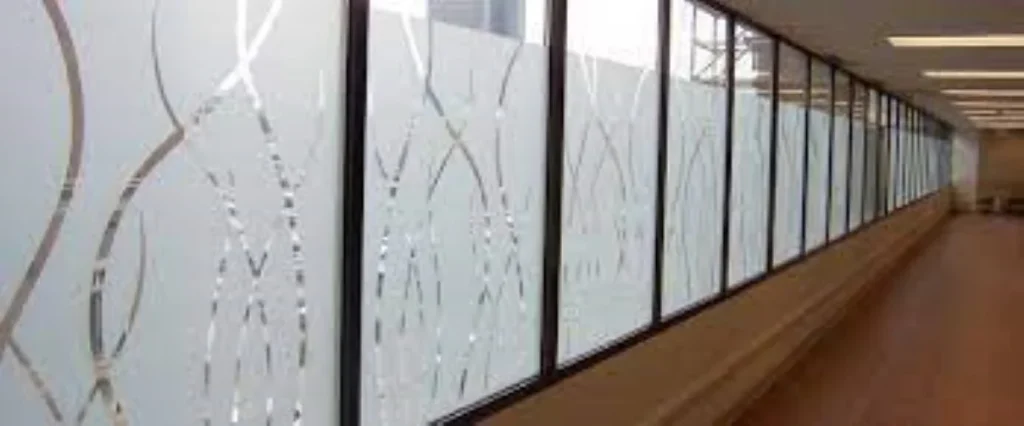 photo from: rmwindowtint.com
1. Decorative window film
Decorative window film varies slightly from reflective window film in that it is colored and lacks the layout or style that decorative window film possesses.
Decorative window film is often chosen for both business and residential settings.
Furthermore, it is frequently incorporated into conference rooms and private office windows in commercial settings, where confidentiality and privacy are important. You may choose from a variety of decorative window film styles and patterns, such as frosted glass, geometric patterns, lines, dots, gradients, and more.
2. Perforated window film
Perforated window film is an opaque window film that is black on the inside and can be either white or a vibrant color on the exterior. Perforations (or holes) that allow light to pass through perforated window film are millimeter-sized and tightly packed. This gives the appearance to your neighbors of a solid (usually white) window while yet allowing you to see outside.
The color becomes crucial because perforated window film isn't reflecting or translucent. If you want to achieve privacy and add a burst of color while maintaining external beauty, perforated window film is ideal for you.
Privacy
In contrast to the majority of decorative window film, blackout window film completely blocks light from coming into and out of the window.
Even though most decorative window film blocks views from the inside and outside, some light does still enter. Blackout film is beneficial in some spaces, such as garages or storage rooms, however, it is important to keep in mind that this type of window film may not be the best option for condo owners who want to be able to see out of their windows at all.
Whiteout window film, which has effects comparable to those of blackout window film, is another option in addition to blackout window film.
Other Best Window Coverings for Your Condo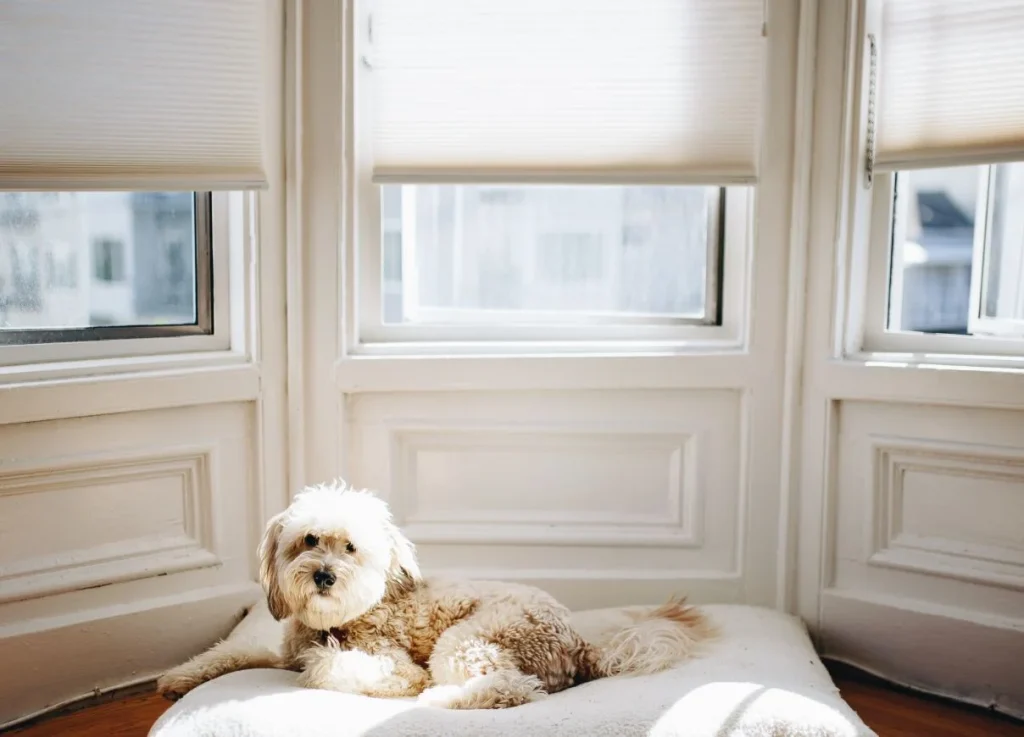 Roman shades
Roman shades are a sort of window treatment used to shade an area and help keep out the sun. Roman shades differ from other window coverings in that when they are raised, they stack up in uniformly sized panels. Yet when the shade lowers, they appear to be rather smooth.
Sheer panels
Sheer window treatments of any kind are a wonderful choice for condos or apartments.
This is due to the sheer material's ability to produce the ideal atmosphere for an open, spacious feeling. Condos and other tiny areas can benefit greatly from good lighting, as a lack of it can make the space seem gloomy and uninviting.
The entire room of your condo won't be completely dark because sheer shades absorb natural light to a suitable level. Therefore, this can be your best option if you want seclusion without entirely cutting off the outside world.
Additionally, it is the greatest choice for you if all you want to buy are curtains that won't break your budget. They are inexpensive, lightweight (thanks to several types of fabrics), and adaptable because they may go with any color scheme.
Shutters
Floor-to-ceiling windows might not be a good fit for shutters. However, you may use them for spaces with regular-sized windows instead. They are a classy, private decorative window covering that are produced upon request. The most lasting material for them is vinyl, but they are typically made of wood, composite wood, and wood itself.
Related Blog: How to Soundproof a Condo Wall for a Quiet and Relaxing Lifestyle