For this holiday season filled with Christmas cheer and Christmas lights, it's no wonder couples are in search of romantic Christmas date ideas they can have for their date night to truly have a wonderful time for this season of love and gift-giving. But you don't have to leave your house and lot in Cavite to have a holiday date night nor do you have to do anything excessive and over the top to truly enjoy Christmas with your significant other.
In the search for cute Christmas date ideas, one must be reminded that a fun date idea should not be at the expense of getting stressed about where to spend the holiday season nor should it be given too much thought. What matters is that they're fun ideas for a fun date night you have in mind with your loved one.
While going above and beyond is a nice thing to do, sometimes the best way is the simplest way to get those bonus points from your loved one on your Christmas dates.
Christmas Date Night Ideas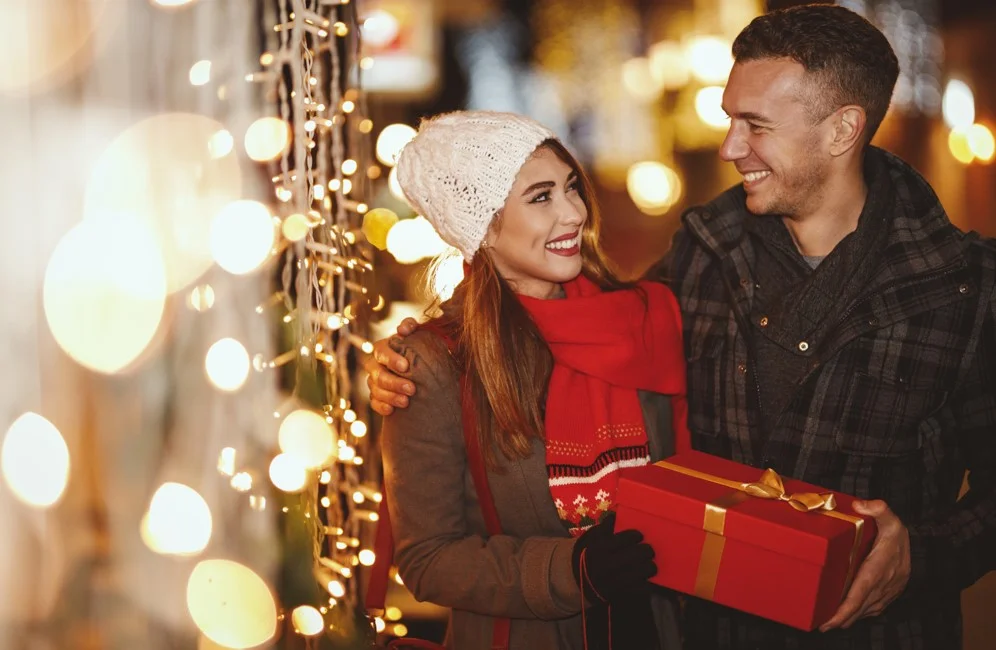 On the night before Christmas or maybe even on the night of Christmas itself, there are a ton of activities you can do with your loved one at home.
The both of you can perhaps watch a Christmas concert on the Internet or maybe even go Christmas shopping on your phones with all the online shops now readily available for people to use. And if that's not your thing, baking Christmas cookies with your significant other while you both drink hot chocolate together under the Christmas tree is surely something worth trying.
On the morning of Christmas, a breakfast date while listening to Christmas music will definitely get the festive atmosphere rolling for the day ahead, then spend the day together and play games and try out new board games to have a fun date where only the two of you matter.
Though these Christmas date night ideas are only ideas, what truly makes a great Christmas date idea is one that makes the moment feel like a first date again, one which brings back memories for the two of you. A unique Christmas date idea begins with making it unique to the both of you spending it.
Holiday Date Ideas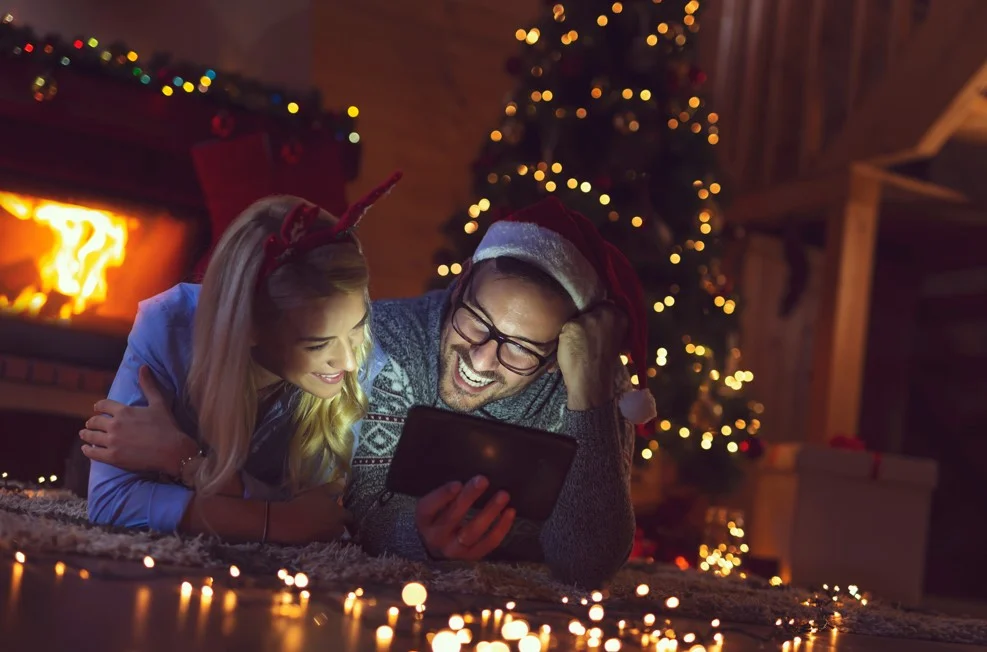 But of course, dates aren't solely reserved for Christmas Eve or the day itself, as the holiday season presents many opportunities to feel the Christmas spirit together.
Have a fun night with your loved one as you play holiday music together inside your house and lot in Cavite while feeling the coldness of the air and the warmth of each other's embraces, along with hot cocoa, as you both have a trivia night finding out who knows things best in a game of brains. Then extend it to an entire game night as you listen to your favorite holiday tunes, playing the board game you bought together.
And if you want a night out, a dinner cruise is sure to mark the date night as a romantic one as you both enjoy each other's company as you eat food under the night sky and on the dark blue sea. During the day, the both of you can also ride a hot air balloon ride to reach the skies together and experience a literal 'height' in the relationship, as you both enter high altitudes and see the world become smaller and smaller as you both rise up and see everything the world has to give.
But of course, if one of you, or maybe even both of you are afraid of the deep blue sea or the high skies, then trying out horseback riding may help in bringing the both of you even closer than before. Though if that's not your thing, then going ice skating can also serve towards making sure the two of you enjoy the cool air of this holiday season.
Fun Date Ideas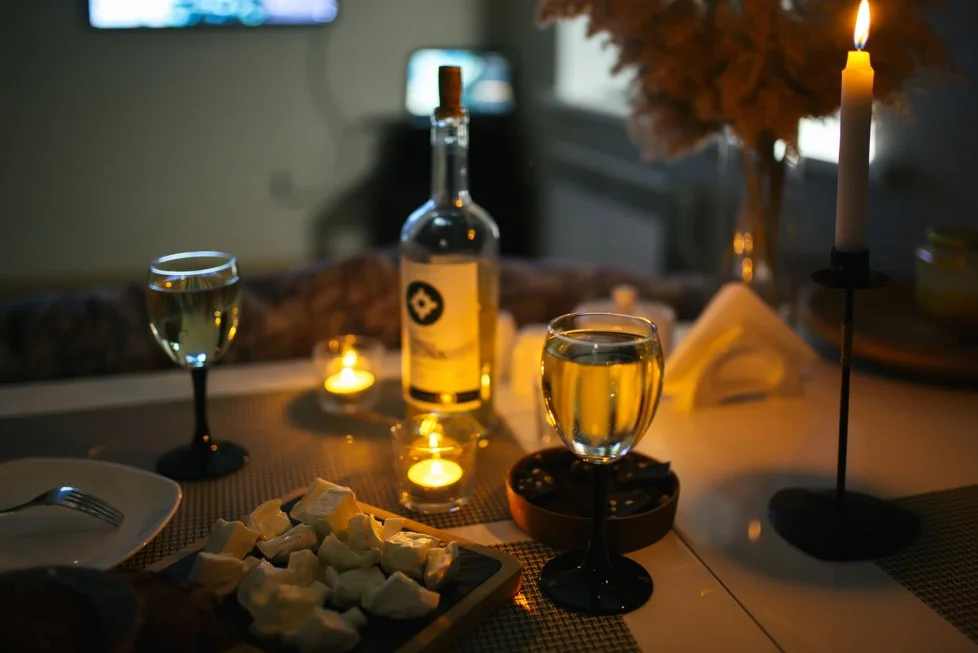 The dating never ends with just Christmas or just the holiday season.
If you're looking to spend more time with your partner even if the festive atmosphere of the Christmas season is no longer here, then having your own little date nights and having a dinner party with your partner is definitely something you'd be wanting to do.
Visit the local bar near your house and lot in Cavite and drink with your partner to enjoy a romantic evening solely for each other's enjoyment. But if the two of you are looking to have a more intimate moment together, then perhaps doing arts and crafts together and letting both your creative ideas flow may serve both of you well as you prepare DIY ornaments for this holiday season and the next festive seasons to come. Both of you can head to your local craft store and find materials together, which is, in and of itself, an opportunity to bond together and find out even more things about each other.
And if you're looking to have even more fun after shopping, then you and your partner can play laser tag and let the inner child in both of you run free as you try to get each other at the arcade place. But if your partner wants a calm but fun afternoon, then going to your local park may be a romantic date opportunity for the both of your to unwind and let things flow at the moment, as the two of you watch the trees sway to the wind, the children play along the park, and the sunset as dusk arrives to officially wrap up the day.
To truly have a fun romantic date night, however, you must always remember that what matters is that both you and your partner are having fun and, more importantly, enjoying each other's company. A date is for both you and your partner to explore and find out more things about each other, from all the good things to even the bad things that may lead you both to an even deeper kind of love for each other. So remember to just have fun.
Related Blog: Dinner Date Ideas in Your House and Lot in Laguna