Tagaytay City is the ideal destination for tourist attractions and a mild climate. The city lies atop Taal Volcano Island's ridge, resulting in a cold breeze environment. On top of that, Taal Volcano, one of the most active volcanoes in the Philippines and located in the province of Batangas, is visible from Tagaytay City ridge, making it a lovely background for photo enthusiasts.
Apart from breathtaking natural views of Taal Lake and Taal Volcano, Tagaytay City is also known for the sweet spot for food trips, shopping at malls, taking a break from parks, accommodating Tagaytay condos for sale, and attending masses to renowned churches. It has indeed become a place of relaxation for urban inhabitants and leisure time. Traveling to Tagaytay City will only take a few hours from Manila. The province of Cavite appears to be located on the southern borders of Manila Bay. By taking Cavite Expressway, links and gives convenient access back and forth to Cavite and Manila.
Having a suitable time already in the serene place of Tagaytay? And looking for a place to stay? Perhaps consider Pines Suites as your place for a living, a Tagaytay condo for sale, located at Bonifacio Drive, Silang Crossing West, Tagaytay City, Cavite.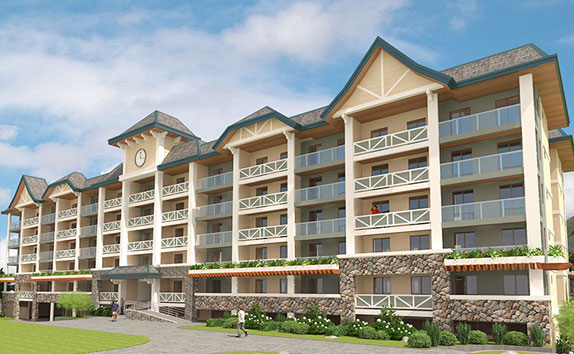 Pine Suites in the Country's Second Summer Capital
Crown Asia's Pine Suites is the recently added leisure residential condominium in Tagaytay. It is situated along Bonifacio Drive, Silang Crossing West, Tagaytay City. This masterpiece property development by Vista Land under Crown Asia consists of a one-hectare land composed of three mid-surface buildings, a 5-story building with modern Swiss-style, integrated parking, and its well-thought-out, centrally situated amenities area, and culminating in a lush resort-like community inside an exclusive ambiance.
On the entryway in the gated neighborhood of Pine Suites, a lush, pine tree-lined welcomes homeowners. It is undeniably just one of the luxurious things Pine Suites could proudly offer. Besides, upon entering, homeowners can benefit from the features of a fireplace and panoramic floor-to-ceiling windows inviting the exterior and welcoming them in their very own log-cabin-designed lobby. Each unit in Pine Suites comes with a two-bedroom suite with a large balcony to enjoy the magnificent view of the great outdoors and the cool Tagaytay breeze. It portrays the environment that Tagaytay is truly a highland in the province of Cavite.
Pine Suites Tagaytay is intended for experiencing the exclusivity of natural ambiance, a new home away from the heat of the city, pollution, and busy cities in the country.
Pine Suites' Amenities
The great sanctuaries of Pine Suites offer its homeowners interconnected parking areas, high-speed elevators, and a pine-tree-lined in entryway with a guardhouse, and each building has installed CCTVs and roaming security guards to ensure the residence's safety.
The property development also includes aquatic entertainment such as a hot tub, a leisure pool, and a kiddie pool. Outdoor Relaxation where residents, their families, and the community may spend their afternoons includes landscaped courtyard, children's play area, pocket garden, and jogging path. And lastly, there are indoor recreational facilities such as a gym and fitness center, entertainment room, and function hall. With these amenities and features, Pine Suites gives its residents a cozy luxurious lifestyle.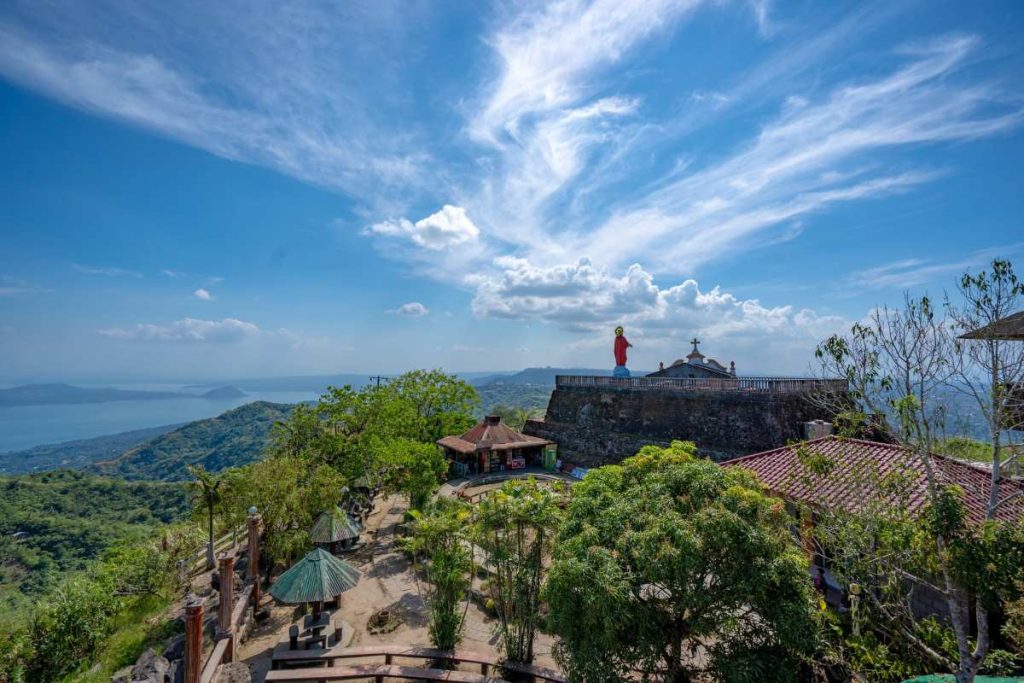 Pine Suites Tagaytay Nearby Landmarks
Pine Suites is the perfect place to spend a vacation. Enjoy the wonders of Tagaytay by visiting its utmost landmarks. A well-known tourist attraction is a few minutes away from Pine Suites. It includes the SkyRanch amusement park, Picnic Grove, People's Park, the famous Mahogany Market for its Bulalohan stalls, and the beaches of Nasugbu and Calatagan, Batangas.
The area of Pine Suites is also accessible to some health establishments such as Tagaytay Medicare Hospital, Tagaytay Hospital and Medical Center, and Ospital ng Tagaytay
For residents who traditionally attend church gatherings, these worship establishments are accessible. These include Calaruega Church, Pink's Sisters Chapel, Lourdes Church, St. Mary Magdalene Parish, Ina ng Laging Saklolo, and Our Lady of Manaoag.
A perfect place to stay will not be possible without a shopping mall and marketplace to practically spend your money. These establishments include Ayala Mall Serin, Waltermart Tagaytay, Puregold Tagaytay, Magallanes Square, and the Mahogany Market.
For aspiring students out there, there are educational institutions that are readily available. It includes Olivarez College Tagaytay, Shim International School, Tagaytay Christian Academy, Sister Maria Carmela Brescia School Tagaytay, and STI Tagaytay.
Why Pine Suites in Tagaytay?
Pine Suites at the second summer capital of the Philippines, with the first being Baguio, truly gives a comfortable setting of nature together with numerous luxurious features to improve the vacation stay just like in Baguio City. This high-end condo development is well situated on Tagaytay's famous landmarks and tourist attractions that cater to the needs and well-being of Pine Suites' residents, tourists, couples, and vacationists.
Crown Asia's Pine Suites Tagaytay is also committed to successful growth and rewarding investment. The ownership of a Pine Suites condo in Tagaytay is an excellent investment. Last June, Crown Asia reported that there is an eleven percent increase in their value appreciation. Owning a unit and property in Pine Suites may also create passive income if transformed into a tourist and traveler rental unit, which pays visits to Tagaytay all year round.
For hardworking retirees, investing in Pine Suites is a perfect choice for your successful and secured future. In fact, one of the most stable investments is in real estate. Worry-free as Pine Suites' in-house management will take care of retirees' premises, rentals, and payments to enjoy absolute ownership and long-term income.
Out-of-town visits are perfect with the serene ambiance of Tagaytay. The city is known as a pilgrimage destination and has a temperate climate, which perfectly suits for a honeymoon, picnic, retreat, or quick getaway.
Looking for a Tagaytay condo for sale? Check out Crown Asia's Pine Suites, the newest leisure residential condominium development in Tagaytay
Living in one of the units of Pine Suites is incomparable. Everything a person needs is pretty much accessible. It is a few minutes away from nearby establishments and tourist attractions, affluent features, and amenities intended to provide comfort, a 24/7 security system to secure the safety of the residents, and worth of investments.
Click here to view Pine Suite Tagaytay's brochure.
Related Blog: Things to do When Visiting the City of Tagaytay