As another chapter opens this new year, it seems like most people in the world today are more optimistic in terms of growth and achieving more financial freedom. Aside from the drastic measures the society had to face for the past 3 years which stemmed from the pandemic, the year 2023 is full of hope for every Filipino household. During the height of the pandemic, many investors and business owners had to sell their properties, this includes real estate, such as an RFO house and lot or a condominium.
Some of them had to permanently close their business. The economic recession of 2020 was the toughest since all business plans and implementations were forced to postpone. Supply and Demand were also highly affected. The housing sale garnered a low point in business due to the declining economy of 2020. However, the introduction of the vaccine eased up the tension with the Covid cases. The year 2022, had a promising result with the continuous decline of Covid cases being a big shift not just in public health and welfare, but also in the economic climate. Hence, it's a great year starter for 2023 since the Philippines stocks started on a high note. This matter screams joy for the future of the real estate market.
Philippine Stock Market Forecast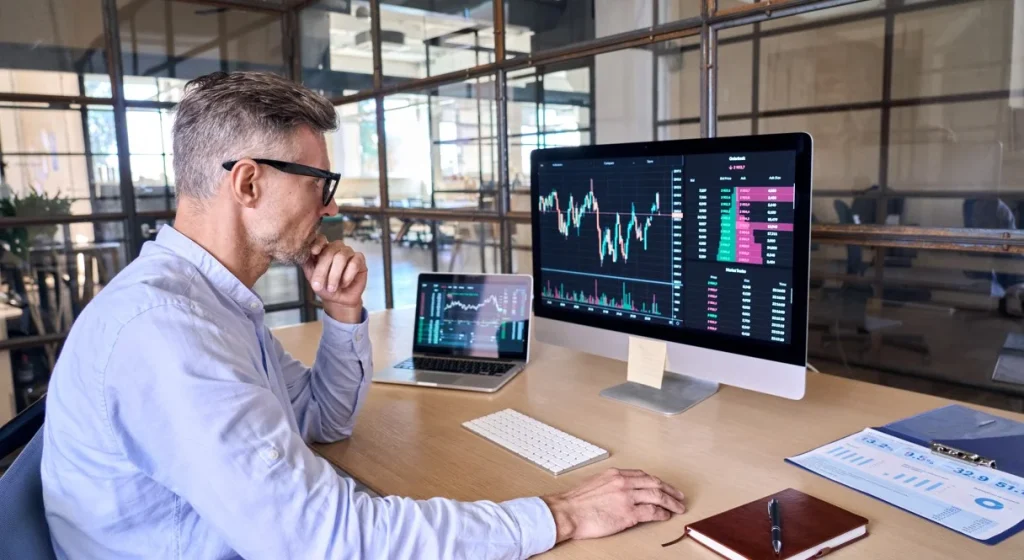 Added to that is the prior impact brought by the pandemic, every sector is still affected by the drastic inflation rate since the tension in Ukraine and Russia continuously erupted. The price of petroleum gasoline and world trade are highly affected. This led to difficulties on a global scale.
How does this affect the Philippines? Last 2022, Filipinos saw a rampant increase in the cost of living due to the price increase in gasoline which led to the transportation of raw materials and agricultural products becoming more expensive. Suppliers have to increase their charges to comply with the high-cost petroleum. Consumers rapidly noticed that the number of goods they could purchase with their PHP 1000 became fewer. Hence, the power of the Philippine Currency became weaker. Moreover, the drastic escalation of public transportation fares was met last 2022. The jeepney fare was 9 PHP in the first quarter of 2022, yet it hiked to 12 PHP at the end of the year.
Despite the circumstances mentioned earlier in the past year, 2023 started off with an optimistic and bullish status with the Philippine Stock Exchange. According to Nerdwallet, investors are more positive when the market is bullish. And PhilStar added that the year 2023 started with a positive remark with the Philippine stock market's performance, indicating optimism for the year.
As mentioned in the data released, on the first trading day of the year, the Philippine Stock Exchange Index (PSEI) escalated by 0.30% or 19.62 points, closing at 6,586.01. Moreover, the All Shares index settled at 3,476.70 since they garnered an increase of 0.42% or 14.66 points.
The head of Regina Capital Development Corp, Luis Limlingan, added that the Philippine stocks began the year strongly, sweeping away the devastating experiences of 2022 in preparation for the year to come.
Additionally, Ramon Monzon, Philippine Stock Exchange President, and Chief Executive Officer mentioned that they have a bullish projection for Initial Public Offering because they are expecting better macroeconomic indicators to amplify the investors' optimism. This claim is also supported by Claire Alviar, Research Associate of Philstocks Financial Inc.
However, investors must hold their horses for a while since it's too early to celebrate and come up with investments. Alviar also mentioned that there are abiding concerns due to the influence of monetary policies from several nations. Despite the high-note beginning of the Philippine Stock, it is noteworthy to remind investors that the currency of the Philippine Peso remains weaker compared to its US Dollar counterpart.
According to the chief economist of the Rizal Commercial Banking Corporation, if the inflation remains strong, the Philippine peso remains relatively weaker in recent months could nevertheless result in the likelihood of additional local policy rates to hike up, as well as the future Fed rate hike.
What will happen in the Real Estate Market in 2023?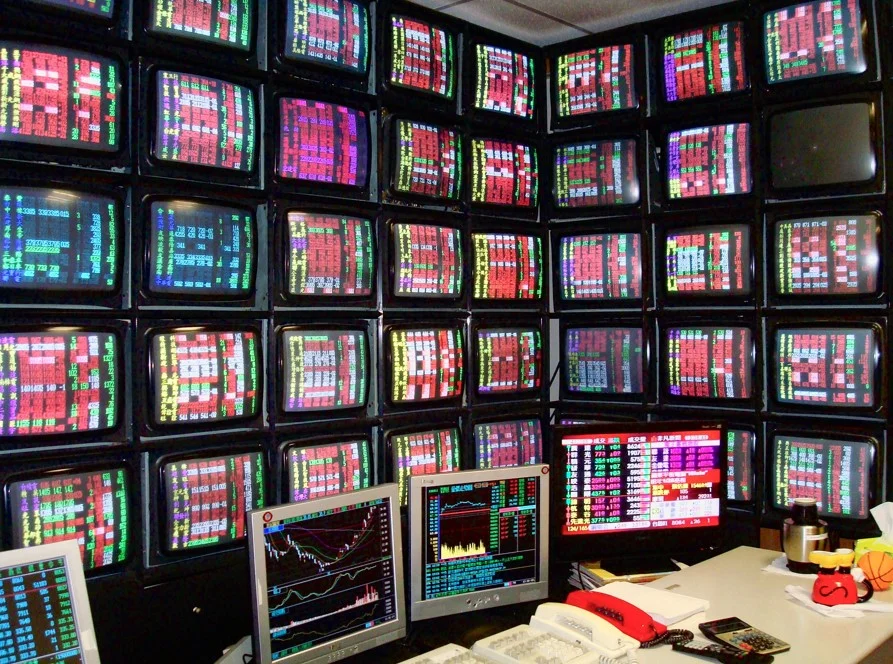 Real estate investment is a long-term investment. Historically, real estate is perceived as a secure purchase and can be viewed as a clever and strategic bet once the stock fluctuates irregularly. In shorter terms, the best passive income investment. Unlike bonds, which are safer but the recovery period of return on investment could be stagnant. It is common knowledge that the value of houses and properties appreciate over time. Real estate involves buying and selling property or land with an added commission. For example, an investor may purchase a residential property, such as an RFO house and lot or a condo for sale, and turn it into a rental space. Others purchase apartment units and collect rent income from renters.
But what does real estate look like in 2023?
According to Manila Bulletin, based on the forecast released by Lobien Realty Group (LRG), even though global events (war, inflation, pandemic) may decelerate the economic recovery process, professionals still consider industrial sectors can assume more favorable circumstances in the upcoming future. Particularly, the real estate industry can look forward to steady improvement and much better recovery in the next future.
Additionally, Manila Bulletin supported their claim with their recent article last 3rd of January 2023. They mentioned that the real estate projection is, and will continue to experience an upward trend despite the economic challenges and the pandemic.
With all accumulated claims with the booming projection of real estate for this year and the current performance of the Philippine stock exchange, it is safe to assume that this is the ideal time to invest in real estate.
Despite the rising inflation rates, investing in houses near the cities is still selling due to high demand. Take Crown Asia's Vivace in Buhay na Tubig, Imus, Cavite. Vivace's portfolio is promising. The location is convenient as a rental space for a family residential area. The good thing about the accommodation is its security and 100% drug-free subdivision. The pristine subdivision offers an upscale modern lifestyle for families. Moreover, it's one transportation away from all necessities (drug stores, convenience stores, grocery stores). As a subdivision with 3-hectare, Italian-themed architecture, Vivace's strongest suit is its high-end, classic ambiance. Vivace is a dream home for starting families. With an Italian-inspired dining room and 3 bedrooms ready to occupy.
Vivace's location is accessible to all weekend getaways. Moreover, Vivace is also near Crown Asia's affiliates like Evia Lifestyle Center, NOMO Lifestyle Center, and SOMO Vista Mall, The road is also accessible to major road networks such as SLEX, MCX, and Cavite Laguna Expressway which guarantees easy access to big cities like Metro Manila and Makati. Renting spaces in the subdivision offers strong factors in turning it into a passive income.
Does Stock Exchange Affect Real Estate Investment?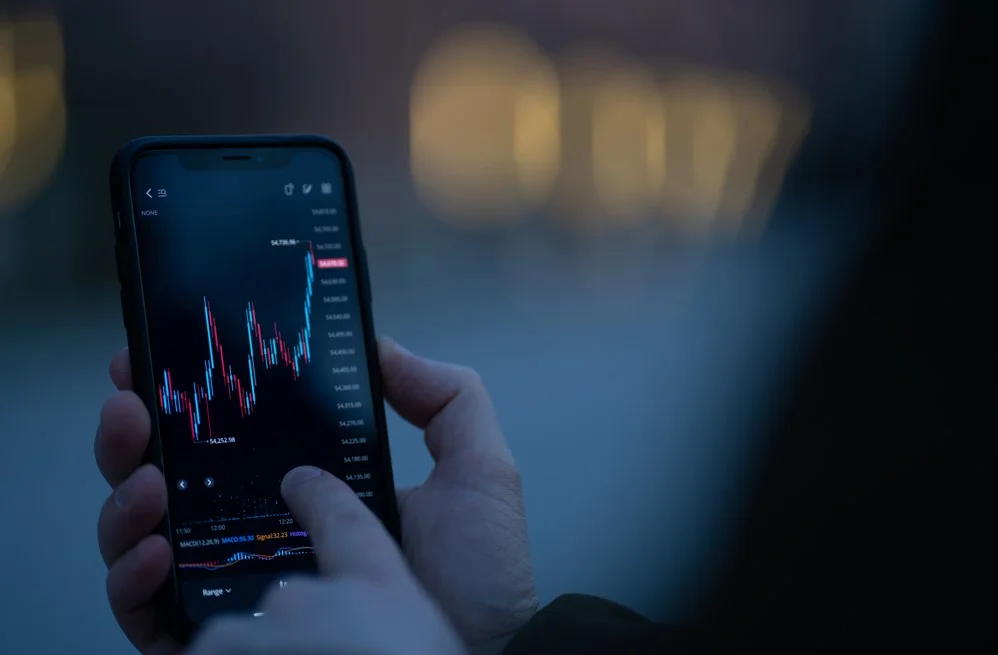 The short answer is yes. But this article will dive more and provide an in-depth analysis of the relationship between the stock market and real estate.
Although investing in stocks might be different from real estate investments. Stock investments are keener on observation on a daily basis with the global stock exchange, stay focused in making predictions, and involve strategic risks if the stock is bear or bull. Meanwhile, real estate investment is laxer and the most well-known passive income or no direct involvement asset. Despite the parallelism of the two aforementioned investments, there is a correlation between the stock market and the housing market wherein the performance of the stock exchange highly influences the performance of the interest rates or mortgage rates with the home prices in the real estate market.
Real estate investing is a common asset that many investors are choosing. Investing in the real estate market is generally a good route as a great return on investments. But this is attainable of course when the stock market is in good shape. A stable stock market performance with low volatility will not drastically fluctuate over a short duration. Moreover, when the stock exchange experiences low volatility with its performance, it is a great opportunity with bank loanings as the interest rates and mortgages are relatively low. Investors can attract accommodating property prices with a fair price of interest rates.
It's time to invest in real estate if…
Both the stock market and the real estate market are in good shape. So far, the predictions with both real estate and the stock market are promising as of January 2023.
Investors are meticulous about not investing in a property at the wrong time. Hypothetically, with low-interest rates, an investor can highly focus on paying off the mortgages rather than spending high expenses with the interest rates. In contrast, once the stock market is highly volatile and rapidly fluctuates, the interest rates will be very high which would leave an investor in an unstable position. The seller's market could face impediments with fluctuating stocks as well.
With that said, it is common knowledge that investors must be able to secure that they have enough cash to purchase land regardless of the stock market. Mortgage payments are relatively more expensive compared to rent. Despite the prices being close, there are additional expenses and other factors associated with owning a house. The property tax will be added to the mortgage payment per month. Other things to consider would be utility expenses, and necessary renovations if required.
Despite the fact that the investor has enough cash to comply with the monthly mortgage payment, there is no denying that the stock exchange volatility highly influences the performance of the interest rates.
What Is It for Real Estate Investors?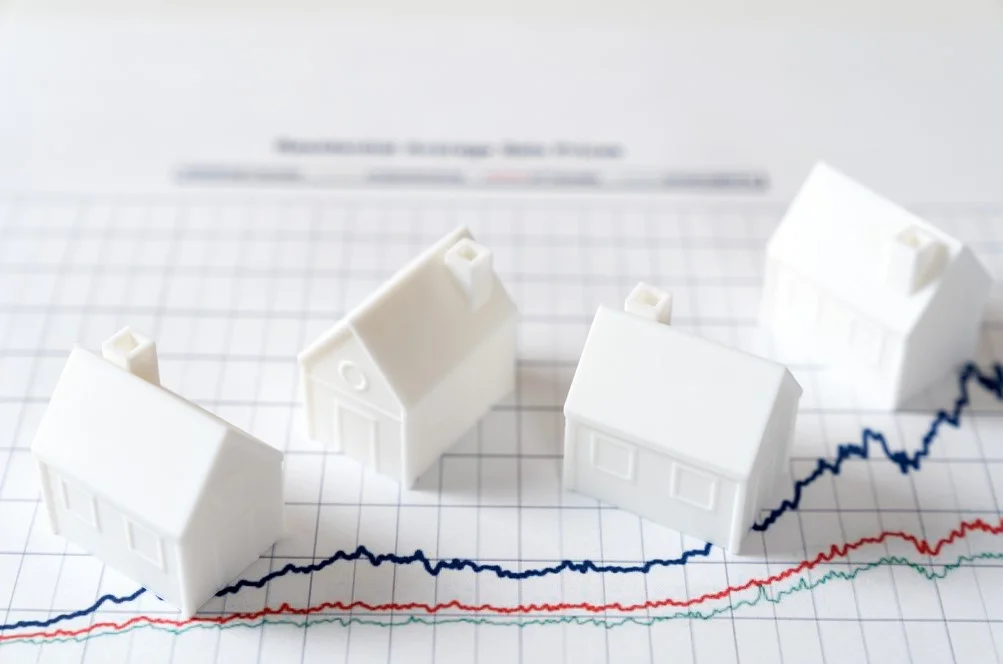 It is a common thinking of investors to hold their money when the market is tanking which could put real estate in a bad place. Of course, investors are choosing a safer route with their investments. People tend to opt for the safest options and don't want to deal with the impediments of investing in a property at the wrong time.
In real estate investing, if the buyers do not have ample money to pay the down payment, they may opt for mortgage loan financing through banks. And as discussed, when the stock market performance is good. Paying mortgages is attainable for investors.
For starters, investors must secure that they can afford a property and can comply with the interest rates. With the good performance and projections of experts. It is safe to conclude that it is an ideal year to invest in properties.
Increasing Young Investors
The Generation Y cohort shows a good performance in terms of reaching financial freedom and complying with their financial goals. Alongside working full-time with their 9-5. They are aware that there are various ways to earn money and expand their savings. Passive income is becoming more in demand, especially with young cohorts. Alongside young millennials, Generation Z is booming as economically aware of the current global situation. It could be one of the influences of the pandemic that everybody wants to secure savings as part of their emergency funds.
According to CNCB.com, Experts say that this day and age is the most prominent time to invest for younger people if they want to start building wealth. Moreover, EasyMoney.com stated that due to the pandemic, many younger generations are driven to start investing. Around half of the young people's households experienced some type of job-related interruption during the epidemic, and more than one in three said they were having financial difficulties. The number of young people investing has increased for a variety of reasons. A protracted time of house confinement, more accessibility to trading software and tools, a dearth of financial assistance and support from other sources, and historically low-interest rates are just a few.
With all the rising trends and fads that come and go, there is no denying that investing in real estate properties (turning them into rental residential spaces) is the most secure, and worry-free investment strategy. Cryptocurrencies and digital investment have potential in this day and age but no one can replace real estate investment. In choosing a real estate investment, consider its price, payment scheme, and location if it's near supermarkets, schools, and hospitals to get the best returns.
Related Blog: Philippine Stock Market Slowly Bouncing Back