Let's face it, a condo unit isn't the most spacious type of home out there in the market. While it is possible to find and purchase a condo for sale with the ideal square footage of living space, most of the time other buyers would've already located those earlier and bought them.
The lack of space is a major issue for many urban residents, one that is only growing as more people settle down in the cities. This problem is especially prevalent among condo residents who have to deal with living within units that may not have the best floor plan to accommodate them in terms of available living areas. A person who resides in a cramped home may experience small annoyances ranging from mild discomfort to debilitating ones such as a higher risk of disease due to the lack of ventilation.
Thus, for unit owners looking to find ways of making their condo feel and appear much bigger, below are three tips as to how they can do just that.
Tidy Up Clutter to Make More Space in Your Condo Unit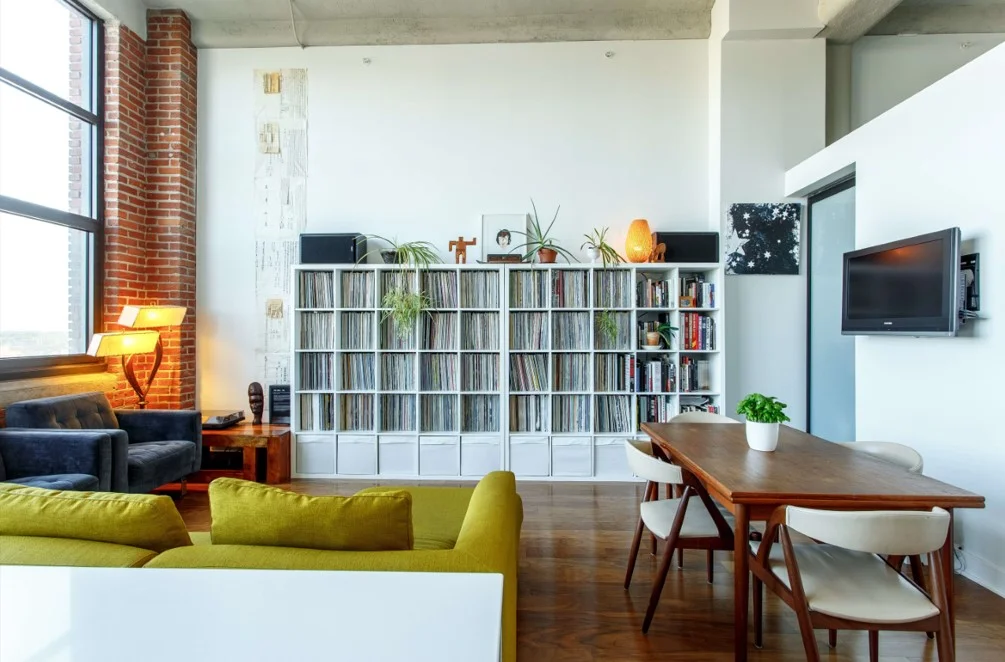 A simple and inexpensive way of making one's condo unit much more roomy is to do the occasional spring cleaning, whether by oneself or with some help. Doing so can help free up some wasted space around the home, providing much more living space to enjoy in the long term.
Unit owners may start by keeping any unnecessary belongings they may have in storage, especially items that can be found in important rooms such as the bedroom, dining area, hallway, bathroom, and living room. By putting away such things out of sight, one's condo home is guaranteed to feel much more spacious by the end of the cleaning. If one has the time, they may even consider rearranging their furniture to maximize as much space as possible, giving the room a new look that would feel fresh to the eyes.
As a method for maximizing space in one's unit, this is sure to be the less expensive when it comes to money unless one decides to hire a professional cleaner to work for them.
Take Advantage of the Condo Layout and Floor Plans to Let as Much Natural Light Inside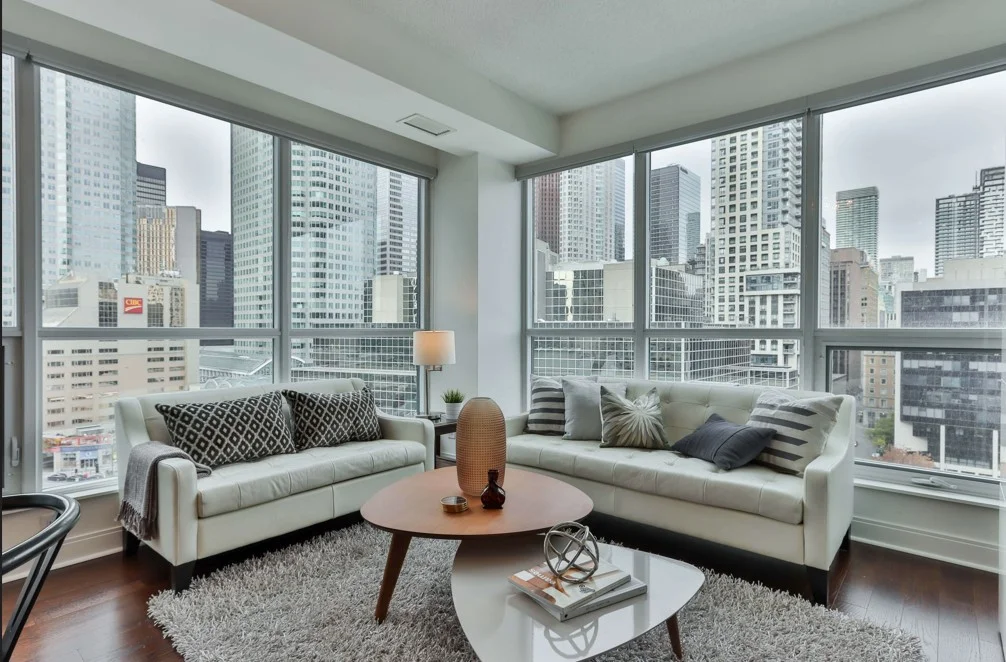 Light plays an important role in making one's living area feel like a proper home, particularly in compact abodes such as condos. A creative unit owner who knows the layout of their unit can use this method to its full advantage to make their household feel even more welcoming than before.
Depending on the unit type and available space, one can consider clearing out the areas in front of their windows to allow more light to enter their condo. It is also recommended to ditch using heavy drapes and or curtains so as to maximize the amount of natural light within the home while still retaining one's privacy. Using lighter fabrics within the unit, especially in the living and dining areas, can help retain the feeling of brightness in the interior as well, and put emphasis on the ceiling heights.
Keeping one's condo well-lit also provides the added bonus of saving on energy expenses, as one wouldn't have to resort to using light fixtures during sunny days.
Use Lithe and Compact Furniture, Especially in Your Living and Dining Areas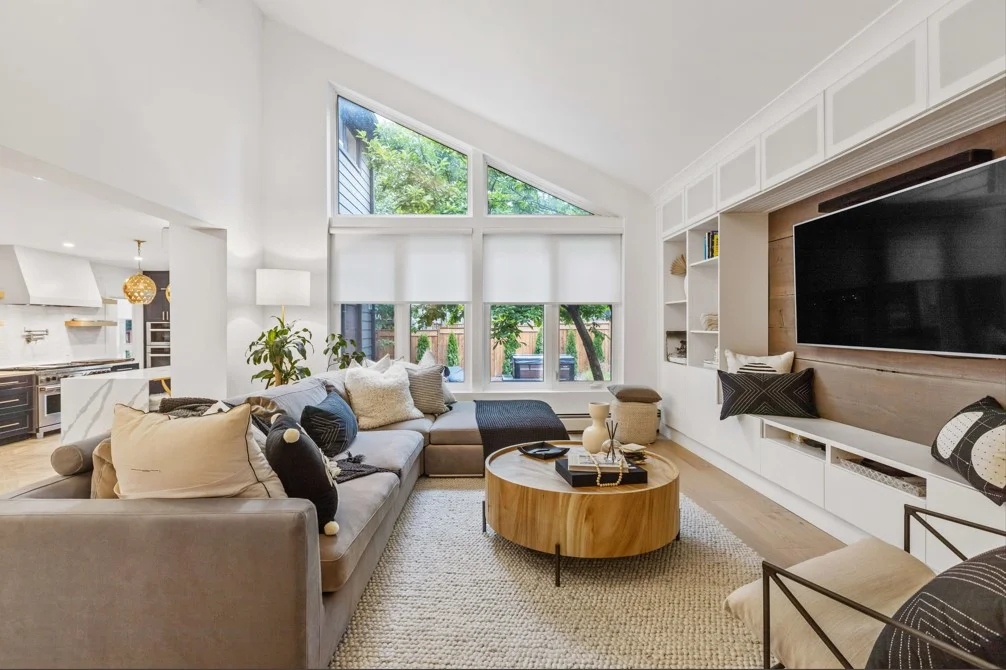 Furniture is the biggest space occupier in the household, more so inside a condo, where condo layouts would be much smaller compared to a house and lot. Whether one's unit type is a one-bedroom, double, or three-bedroom studio, optimizing the variety of furniture that one has can go a long way in making one's condo feel like it has more space.
One excellent idea to get as much space as possible is to consider using the walls to your advantage, such as installing wall shelves for storing items such as books and small items. Shifting to using streamlined furniture is wise, as it allows more floor visibility and thus gives the illusion of spaciousness. An added benefit for opting for the usage of said furniture is that they are also compact, leaving more leeway for movement around the condo without bumping into anything.
It is also good to utilize furniture with features that fit the aesthetic of one's unit, as it'll allow everything to harmonize and achieve the best look overall. Making use of every space in the condo, even the corner, can make a huge impact in making your condo floor plan roomier than it is.
To summarize, making one's condo home much roomier can be an easy endeavor since it would only require the following methods at most: doing a major cleanup, letting more light inside the condo, and using space-efficient furniture. All it takes is to determine what fits best for the layout of one's home, and through doing just that, one can easily make sure that their condo wouldn't feel constricting at all.
In order to apply these tips, one must first be an owner of one or more condominium units. For buyers looking to secure a condo for sale to live out their ideal urban lifestyle, Crown Asia has just the right offer with their premium Sucat condo, Presidio at the Lakefront.
Located near the perimeter of Laguna de Bay, Presidio consists of seven medium-rise towers, each filled with high-quality units of varying layouts. One of the primary selling points of Presidio includes the convenience that it provides for its residents, such as easy access to commercial centers, transportation to Metro Manila, and exclusive amenities only available to homeowners. Presidio is perfect for the up-and-coming Filipinos, whether they are living by their lonesome or planning to settle down and start a family.
For those who are seeking out only the best condo for sale close to the Philippines' capital, why not make an investment in a unit in Presidio today?
Related Blog: Condo Interior Design Ideas to Reinvent Your Humble Abode