Spending countless days at home because of the pandemic might have taken a toll on your physical and mental health. Because of lockdowns, you are forced to stay at home, and having to juggle both work responsibilities and taking care of the kids may probably result in a lot of stress and maybe anxiety. Your usual Friday nights are now spent cooped up at home instead of going out for drinks with your girls or having a date night with your special someone. This required self-isolation is a safety measure, but it can definitely make you feel relentlessly bored.
At this point, you think of the days where you get to spend time at the salon or spa for a much needed me-time. Having a spa day, just pampering yourself without having to worry about other things sounds so heavenly right now. But because of the pandemic, most salons and spas might still be closed for business or are operating at a limited capacity. And of course, everything considered, you might not be inclined to visit these establishments any time soon just because of safety reasons. But fret not, you can still treat yourself with a day of pampering right at the comfort of your own home. Especially if you have a home like Crown Asia's house and lot for sale in Laguna, Valenza. This Italian-themed neighborhood in the South has spacious homes perfect for your needs.
How can you create your at-home spa? What can you do to recreate the experience in a commercial spa salon? Crown Asia has listed down a few tips to help you get started on your day of pampering and finally have that well-deserved me-time.
4 Steps to Spend a Relaxing Spa Day at Home
1. Set the mood
First and foremost, you want to recreate the atmosphere that you get in an actual spa. Once you stepped into a spa salon, you instantly feel lighter. The ambiance you get here instantly washes away your worries even for just that day. You want to bring this exact feeling to your at-home spa.
You can recreate your at-home spa in your spacious house and lot for sale in Laguna, for example. Tidy up an area, bring out your softest towels, clean washcloths, and your coziest bathrobe. Start setting the mood by playing relaxing music to soothe your tired mind. You can choose your favorite relaxing music from your Apple Music library or you can select from various playlists available in Spotify. If you look hard enough, you can even find playlists perfectly fit to give you that spa ambiance you are trying to achieve.
Another notable element of the spa atmosphere that you are trying to recreate is the smell. Part of the reason why you get that relaxing feeling when you are in a spa salon is because of the nice scents that embrace you once you enter the premises. You can also have this mood in your at-home spa by lighting your favorite scented candles. If you have a diffuser lying around at home, you can also use this instead of candles. You can opt for candles or essential oils with sandalwood, chamomile, or lavender scent to help you relax more. This definitely is a nice touch to your at-home spa because it also makes the experience more luxurious.
2. Clear your mind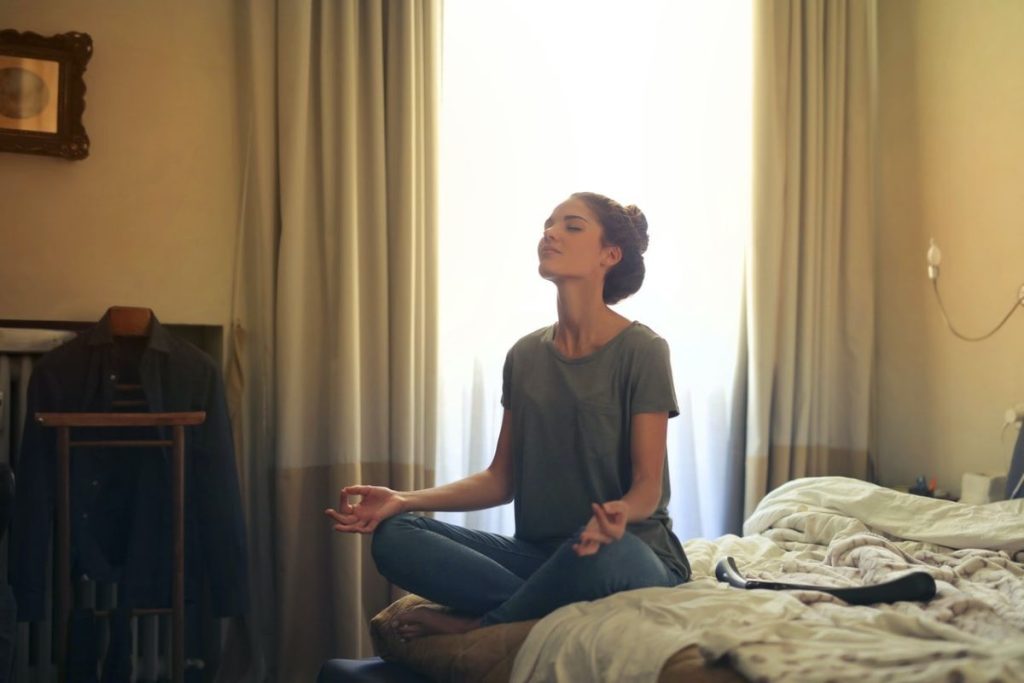 For your me-time, it is just that you do not think of or worry about anything else but yourself. It is okay to reward yourself, just relax, and unwind from time to time especially now because of the pandemic. Hands off your gadgets for a while, disconnect yourself from the noisy internet and just enjoy a quiet relaxing night. You can try doing some simple breathing exercises to help you relax and calm your mind. If you feel that you need extra help to relax, there are also meditation apps out there that you can try like Headspace. This app can guide you in managing your stress levels and anxiety, eventually letting you have the kind of relaxation that you need.
3. Treat yourself to a facial
The highlight of a spa visit is probably having the best and most soothing kind of facial treatment. This is like hitting two birds with one stone – you get to have some quiet time relaxing, and you get to pamper your skin! Giving yourself a facial is not as complicated as it may seem. You can start with a balm cleanser with a soothing scent to melt away your stress along with excess oils and dirt from your face. You can also use gentle exfoliators to have that extra step to make sure your face is rid of all grime. Additionally, you can try the new trend now that is the jade rollers. These massage tools are perfect for at-home facials as they give off the same feeling of having a facial in your favorite spa. Simply roll the jade roller from your chin to your cheekbones, repeat a few times, and have tension from your face relieved. After prepping your skin, you are finally ready for the main event of your facial, putting on a face mask. You can find different kinds of face masks in skincare shops and even drugstores. For example, if you feel that your skin is a bit dry, you can opt for face masks rich in hydrating extracts like the classic shea butter or natural plant oils.
You have to remember that you are doing this for yourself, to relieve your stress and fatigue, so whichever way you think is best for you is definitely okay.
4. Enjoy a nice soak in the tub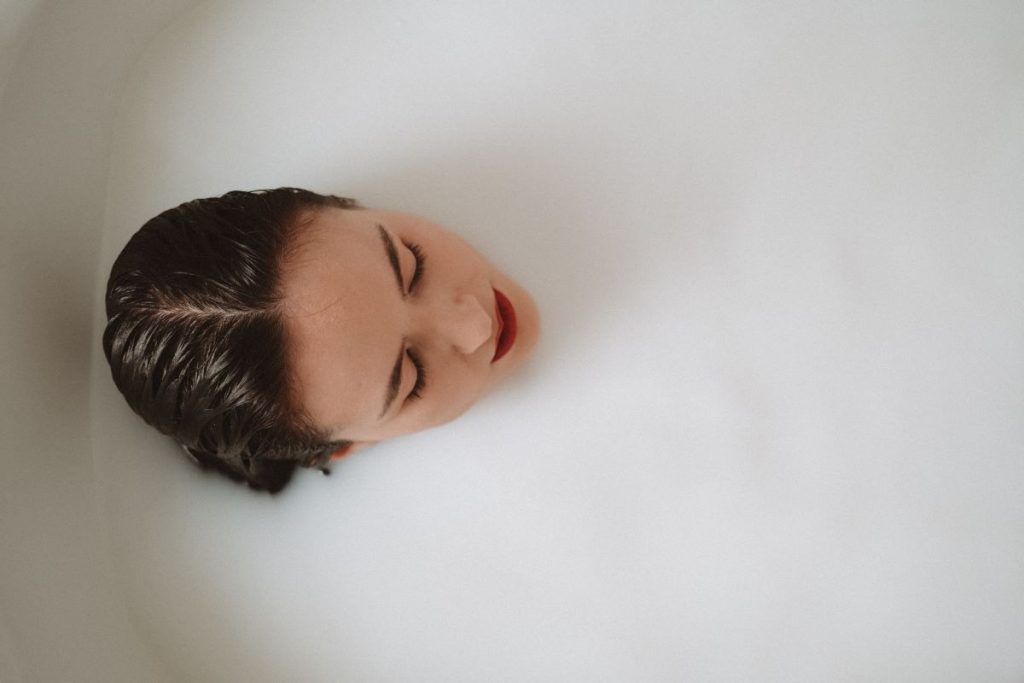 What better way to end your spa day than with a relaxing soak in the tub! With the music playing and scented candles lit to calm your senses, a nice soak in a warm bath sounds just about heavenly. You can even add bath bombs or mineral salts to your bath for an extra relaxing sensation. Some even open a bottle of red wine and enjoy a sip while soaking in the tub. This makes your at-home spa feel even more luxurious. If you do not have a bathtub at home, a long warm shower can also do the trick.
Having time for yourself is important especially now with the current pandemic making life a bit more challenging at times. While it is important that you take care of your family, it is also important to look after your own physical and mental well-being. Finding the right home with all the spaces that you and your family need can just be your solution. Crown Asia offers spacious house and lot for sale in Cavite and house and lot for sale in Laguna. These upscale homes in exclusive neighborhoods in the South might just be the perfect home for your family. For more info, you can visit Crown Asia's official website.
Watch the video version of this blog right here:
Related Blog: Choosing Relaxation Through Scents: Air Purifiers and Humidifiers