Whether you're a newbie rider circling your neighborhood or an avid cyclist that loves to cross cities and break your limits, the perfect cycling apparel will always be one of your top priorities. However, is cycling apparel really important? If so, what kind should you get?
In this article, we'll discuss the essence of having the proper clothes for biking, the common types of cycling gear, and the best type of material for you.
Is Proper Cycling Apparel Really Necessary
Just like in any other sport, there are clothing or apparel that are essential to help you perform better. So, to answer your question, yes, cycling apparel is necessary. If your wife, husband, or parents tell you otherwise, here are the reasons why: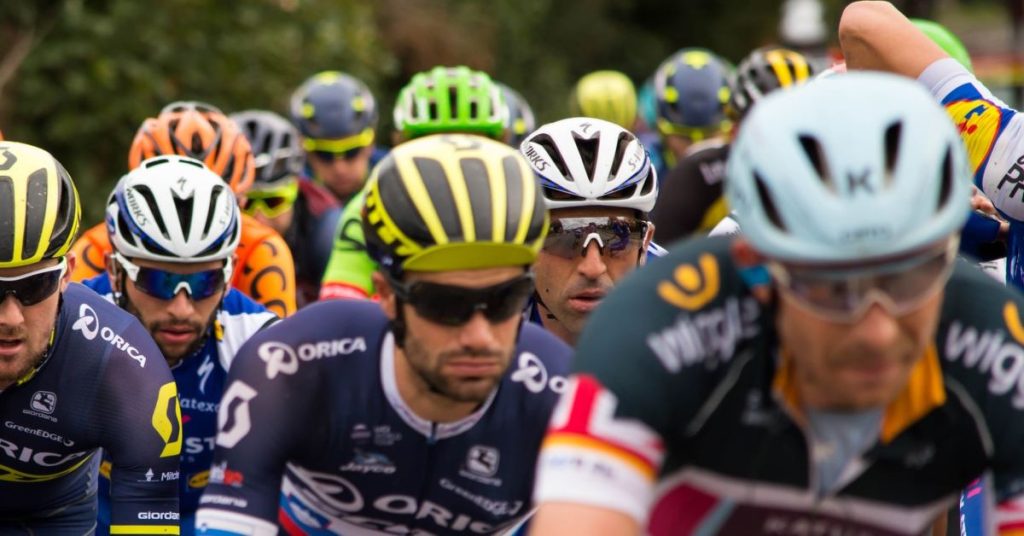 Movement
Cycling is a very active sport, so naturally, you'd need clothes that will give you the best movement possible. Having proper cycling gear will move with you as you ride to your heart's content. This is why cyclists have tight, stretchable clothes that ride up and chafe.
Sweat
If you're an athlete or an active person, you already know why cotton shirts aren't the best thing to wear when you're in your sport. Sweat is simply inevitable, and sometimes it's one of the reasons why you keep doing a sport.
Unfortunately, sweat will quickly soak up cotton shorts and get you wet. With cycling, you're almost constantly on the move and exposed to the elements. So, riding in a wet shirt and shorts may not be the best clothes to wear if you want to keep warm. We're pretty sure it's going to feel like getting out of the pool after night swimming.
Proper cycling gear is made of fabrics that shift sweat and don't absorb water. Instead, the water will move away from your skin and evaporate. Most cycling clothes also have vents to let out the moisture confined inside them.
Meanwhile, cycling gloves also have towel-like fabric so you can wipe your face with the back of your hand. It's a small but rather convenient and essential addition to your cycling gear.
Efficiency
Another factor that all cyclists must consider is aerodynamics. If you have clothes that flap around in the wind, this can affect the efficiency of your ride as the winds are more against you. Cycling clothes are made to fit closely to your skin to give you as little air resistance as possible, so you don't waste energy.
Meanwhile, cycling shoes are built to have stiff soles to give your feet the best comfort possible. Stiff soles also help manage the pressure between your feet and the pedals.
Although, one thing that shouldn't be stiff is your choices in buying a house and lot in Cavite. So, if you're looking for a great area to both live and cycle in, hire a real estate expert today.
Fit
Aside from clinging to your skin, cycling clothes are also made to fit correctly on your body, even when you're leaning forward. Cycling shirts and jackets have longer backs to ensure that your back is completely covered, no matter how much you lean back and forth. Long-sleeved variations also have longer sleeves to make sure your arms are protected despite the wind.
Cycling legwear also has a higher waist and is shaped with bends in the knee and waist areas. This feature is to ensure that your legwear doesn't make it difficult for you to keep pedaling.
Protection
Aside from the apparent helmets and gloves, most cycling shorts also have protective padding to give you that extra layer of shock absorption. While you may have gotten a seat that you think is already comfortable, having an additional layer of protection will help you ride longer.
Some of the latest cycling shorts have at least one layer of foam to reduce road shock that can hurt your bottom.
Also, in case you haven't heard, you don't have to wear underwear with your cycling shorts. Wearing underwear can chafe your skin, especially on long rides, and it can hurt for days if you're not careful. Hence, the padding.
Most Common Types of Cycling Clothing
Now that you already know how important proper cycling apparel is, the next thing you need to learn is the different types of cycling clothing.
Shoes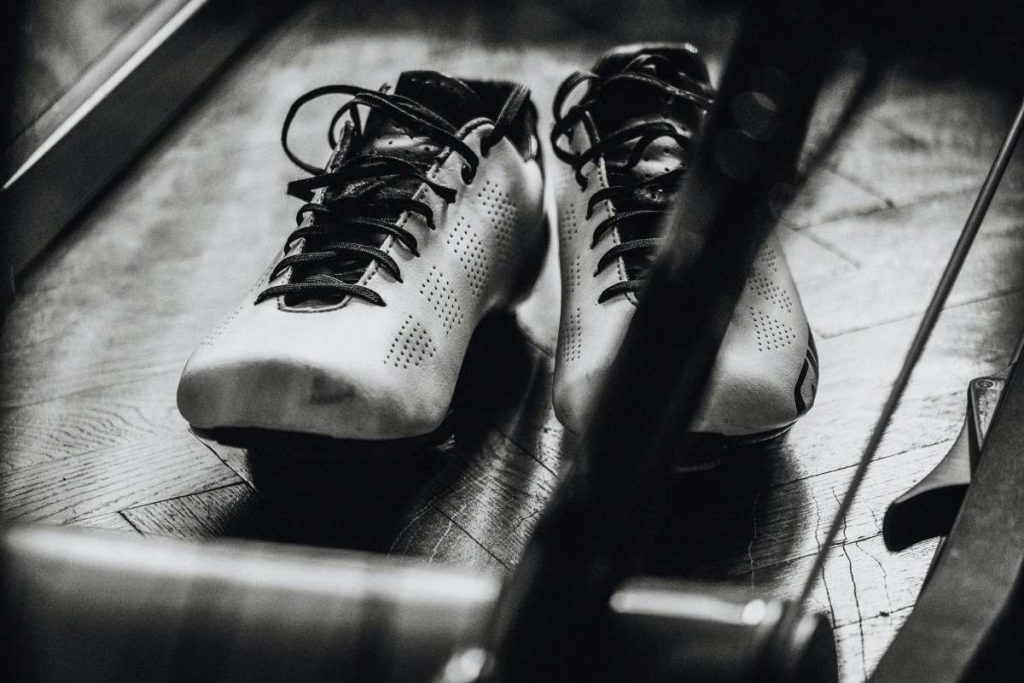 As we said above, cycling shoes have stiff soles for more effortless pedaling. Although, it has other features that are meant to make it as easy for you to pedal as possible.
Most cycling shoes have attachment points for cleats so that your soles clip or cling into the pedals. For racers, these cleats can be more prominent and can be challenging to walk with. However, for the average rider, recessed cleats are good enough for commutes, tours, or simple casual rides.
Shorts
As you already know, cycling shorts are made of stretchable fabric and have paddings inside to protect your bottom. There are two types of cycling shorts: waist shorts and bib shorts.
Waist shorts have elastic waistbands to prevent your shorts from sliding down. On the other hand, bib shorts have built-in braces and are more comfortable to wear.
Now, if you're a guy and you'd rather not have your thing showing, some cycling shorts aren't so close-fitting. Australians call them "shy shorts" because, well… you know. Anyway, these shorts have a loose outer shell, and it's best for mountain biking and commuting.
Jerseys
Cycling jerseys are t-shirt shaped but usually have a higher neck (not a turtleneck, though) to protect your neck from the elements. They also have zippers in front, which generally stop right by your chest area. Moreover, some cycling jerseys have pockets at the back to help carry some of your lighter things.
The most commonly used cycling jerseys are the short and long sleeves, but you can also try the sleeveless ones if you can't stand the heat. However, if you're in a tropical country like the Philippines, we'd recommend you to opt for long sleeves for extra sun protection.
Meanwhile, jersey fabrics can be made of water-resistant fabric, ultra-light breathable mesh, thick windproof fabric, and wool.
Now, as you know, the jerseys should fit perfectly on your body, so it's best if you can try them on before you buy. However, if online shopping is your only option, familiarize yourself with the returns and exchanges policy of the store so that you can replace them easily if you don't have the right fit.
Gloves
The classic cycling glove is made of leather with a crocheted cotton back, and a Velcro strip to either loosen or hold it in place. Although, there are a lot of other cycling gloves that you can check out at any regular sporting goods store.
Other variations of gloves have gel paddings in the palm area. Some have stretchable backs, which can last longer since Velcro tabs can degrade fast if you use them too often. Some variations also include full-finger and half-finger.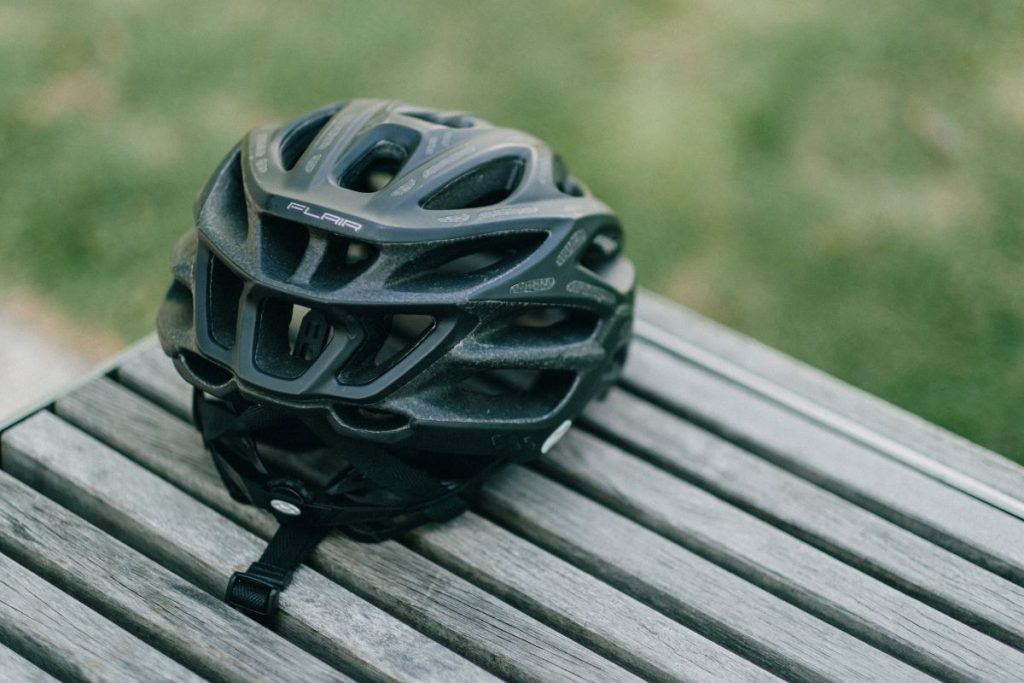 Tights
Cycling tights are great if you want to cover more of your body or have more protection for your legs. Most cycling tights cover your entire legs, up to your ankles, so it's best for sun protection and for keeping you warm.
Just like your regular cycling shorts, cycling tights are also available with and without paddings. Unpadded tights, however, are usually worn over cycling shorts with paddings.
Some variations also include three-quarter leggings, which are more popular for female cyclists. There are also cycling jeans that are usually made from slightly stretchable fabric and have a padded bum to absorb some of the vibrations from riding and saddle pressure.
Base Layers
Base layers are worn beneath your jersey, and it provides a lot of benefits even for the average rider. For the most part, base layers keep your sweat away from your jersey. Don't worry though, most base layers are usually very light and comfortable, even on hot days.
Although, if you're going for a night ride, a thicker base layer may be the best option for you.
Another benefit of base layers is it provides an extra protective layer for when you crash. During an accident (God forbid), your jersey will have the tendency to drag your skin and cause mild to severe scratches. While the base layer can't protect your internal organs, having as few injuries as possible is still important.
Jackets
If you want to protect yourself from the cold, or you just want to have that extra insulation to release more sweat into your cycling workout, jackets are your best friends.
There are three most common types of cycling jackets:
Thermal jackets
Fully waterproof hard shells
Fully waterproof softshells
Thermal jackets are mostly used for riding in cold and dry environments. Meanwhile, hard shells are made from breathable fabric, so you don't sweat too much. Softshells, on the other hand, are great for both heat and protection from rain.
Natural or Synthetic? Which is Better?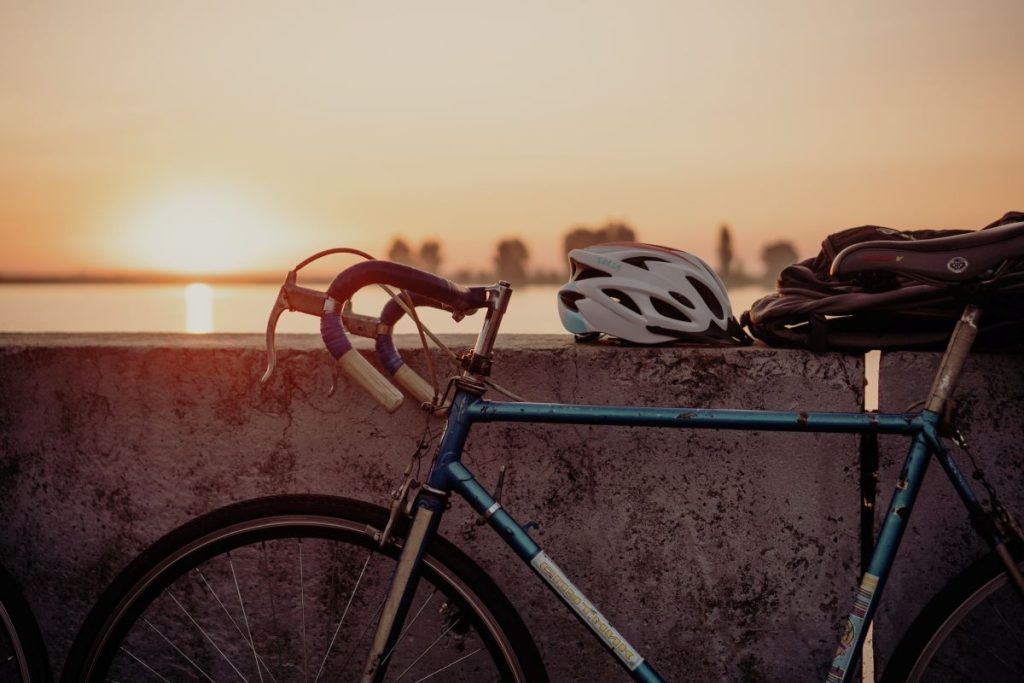 Now that you know what type of cycling clothes you need, another factor you need to consider is the material of your clothes. There are two types of materials used for cycling apparel: natural and synthetic.
Natural Material
Natural materials are usually made of cotton or wool. Jerseys made from natural materials are light and breezy, making it perfect for hot climates like in the Philippines, where it's hot almost every day.
Meanwhile, even though it's great for hot environments, natural materials can also help you stay warm. Cotton and wool absorb moisture incredibly well, but it also provides good insulation to keep you warm (as long as it's not cold and raining).
Another benefit you might love is that natural fibers — wool, specifically — are more resistant to bad smells or body odor. This is because wool contains fatty acids that can absorb and have microbes, and the natural fibers don't provide a sustainable breeding ground for bacteria.
Unfortunately, natural materials don't dry as quickly. So, if you're trying to push your limits (or you just really sweat a lot), it can feel heavier and make it a little difficult for you to ride comfortably.
Moreover, natural fibers can be more fragile, so they have shorter life spans than synthetic materials.
Synthetic Material
While natural materials like cotton and wool are more comfortable for your skin, synthetic fibers can also give you as many benefits as they can. Artificial materials are usually made of nylon, spandex, polyester, or a combination of any of these.
Synthetic materials are excellent if you want to get sweat off your skin almost immediately. Its fine fibers can also provide adequate breathability, so you don't feel too clammy and uncomfortable.
Because most synthetic material cycling clothes are waterproof, you can expect them to dry almost instantly. Although, even non-waterproof synthetic cycling clothes will still dry faster compared to natural materials since synthetic materials don't hold moisture for too long.
On top of all of that, synthetic-based cycling clothes are usually cheaper than their natural counterparts. They can also be more cost-effective since they are significantly more durable and can last long (pretty much until you get tired of them and decide to buy new ones).
Unfortunately, the biggest downside to synthetic fabrics is that while they can get rid of water and sweat instantly, they're not very good at letting go of the smell. So, expect them to get smelly more quickly.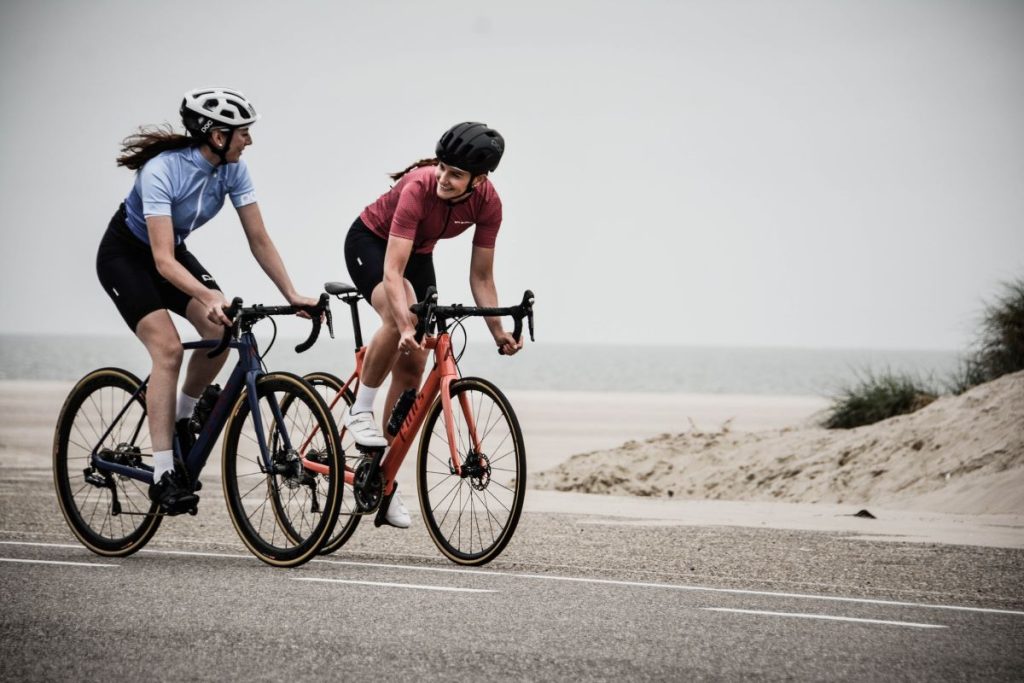 Which One Should You Choose?
The type of material you should use will really depend on you and how much you enjoy cycling. If you usually want to push yourself hard and get even faster, live in a predominantly hot environment, or if you just sweat a lot, synthetic materials may be the best for you.
On the other hand, cotton or wool-based cycling apparel may be best if you don't really like going for really long rides or if you just use your bike for commuting. They are also great if you like going for night bike rides or just circling around, looking for a house and lot in Cavite.
Live in the Best Neighborhood and City for Biking
At the end of the day, you'd want to live in an area where you can both enjoy your sport and have an excellent place for your family. Having a house and lot in Cavite may be the best choice if you want a quiet city that's also not too far from Metro Manila.
Read More: King's and Queen's Road: Biker's Playground