Since it has reasonably priced homes and lots close to Metro Manila, the province of Laguna, also known as the Resort Capital of the Philippines, is quickly becoming the hub of economic activity in the Southern Tagalog region.
As a result of the presence of numerous industries in Laguna, including those involving industrial equipment, food processing, textiles, manufacturing, vehicle assembly, and electronic enterprises, businesses are booming in this province. Considering its location and economic output, Laguna also offers a lot of inexpensive homes and lots.
Calamba City is one of the cities in the province of Laguna. Affordably priced homes, lots, and enterprises created there have made Calamba City one of the richest cities in the Philippines and the leading industrial center outside of Manila.
Here Are Some New Roads in Laguna:
PNR-Calamba Railway Project
According to DOTr Secretary Arthur P. Tugade, a 56-kilometer railway from Solis St. in Tondo to Calamba will be built by Philippine National Railways as part of a project to connect Metro Manila and Laguna. Once completed, it should only require an hour to travel between the two cities.
The Philippines' infrastructure is being improved, which lowers business expenses and draws more investors to Laguna's affordable homes, lots, and industries. Comfort and convenience will undoubtedly be provided by this kind of innovation and improvement. Once PNR Calamba Phase 3 is open to the public, traveling from Metro Manila to the South would be easier.
The Alaminos-San Pablo City Bypass Road is another piece of infrastructure that will be completed in Laguna.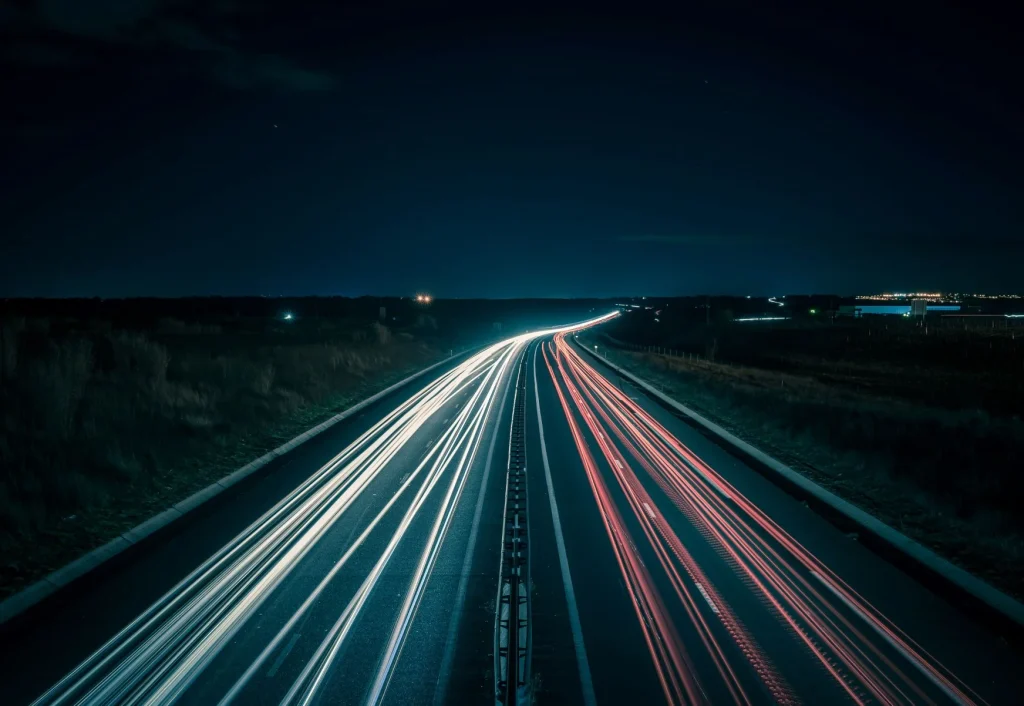 Roads Networks in Calamba City
Calamba City Laguna is very well connected to other cities and areas because of its current infrastructure and roadways. Some examples  include:
South Luzon Expressway (SLEX)
The route that connects Metro Manila with Laguna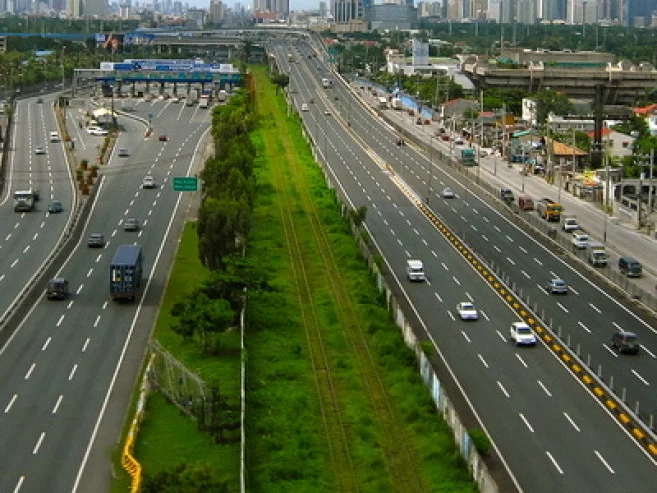 photo from touristlink.com
Maharlika Highway
The road travels through a number of barangays in Laguna, including Makiling, Turbina, and Tulo.
Chipeco Avenue & Extension
A street that runs through Calamba City proper and links many barangays.
The Old National Highway
This route travels from Alabang in Muntinlupa City to Pagsanjan in Laguna.
Calamba-Sta. Cruz Family Rd.
The Calamba-Sta. Cruz Family Road ends in Famy Laguna and begins at Crossing Calamba. The road was being widened, and it now connects the province's western and eastern regions with primarily four-lane provincial routes.
In the Laguna socio-tourism and industry sectors, Calamba City likewise has a lot of room for expansion and improvement. To support Laguna's economic growth, the Department of Transportation is improving its connectivity and transportation options.
Alaminos-San Pablo City Bypass Road.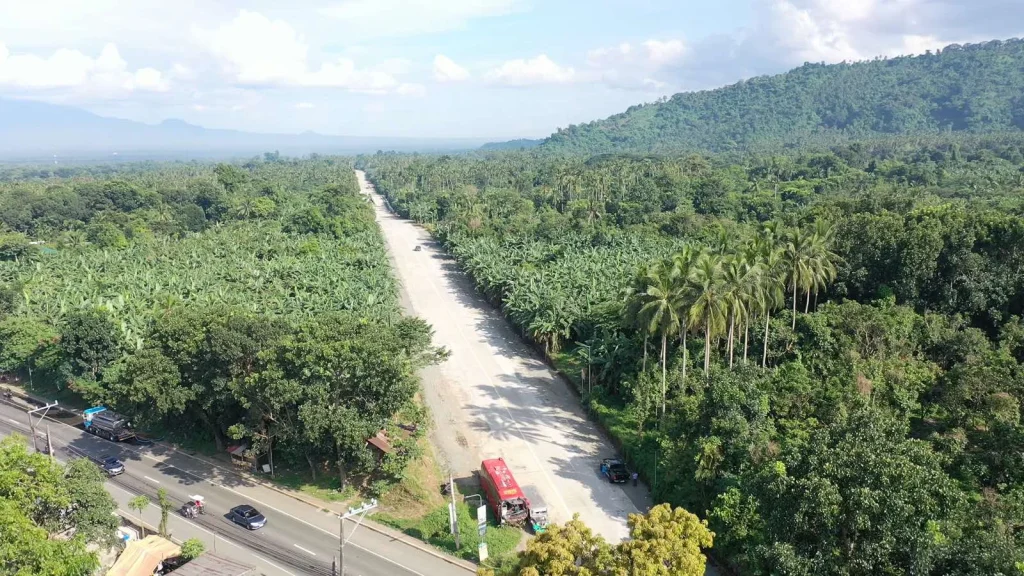 photo from mb.com.ph
In order to reduce travel time from Laguna to Quezon, the 12.83-kilometer Alaminos-San Pablo City Bypass Road relieves congestion in the San Pablo and Alaminos neighborhoods.
The street runs next to the South Luzon Expressway Toll Road 4, which is being built. The entire Alaminos-San Pablo City Bypass Road with five bridge components is envisioned to cut travel time by as much as 20-40 minutes, thereby improving mobility between the two towns of Laguna.
The 2.85-kilometer (mile) section of the Alaminos-San Pablo City Bypass Road Phase 1 Project in the province of Laguna was opened last March 15th.
Cavite-Laguna Expressway (CALAX)
For the last year or so the remaining parts of the Cavite Laguna Expressway have been finished by MPCALA Holdings Inc. despite the pandemic and the wet season.
As it prepares for the completion of the future Silang (Aguinaldo) Interchange in the later part of 2022, the CALAX is on track to complete a significant milestone, according to its most recent update. Construction of drainage systems, bridges, and roadways, as well as earthmoving and fence and coco net installation, are all continuing projects.
The CALAX is on schedule to complete a critical milestone, according to its most recent update, as it gets ready for the construction of the future Silang (Aguinaldo) Interchange in the latter half of 2022. Earthmoving, the construction of fences and coco nets, and the building of drainage systems, bridges, and roads are all ongoing undertakings.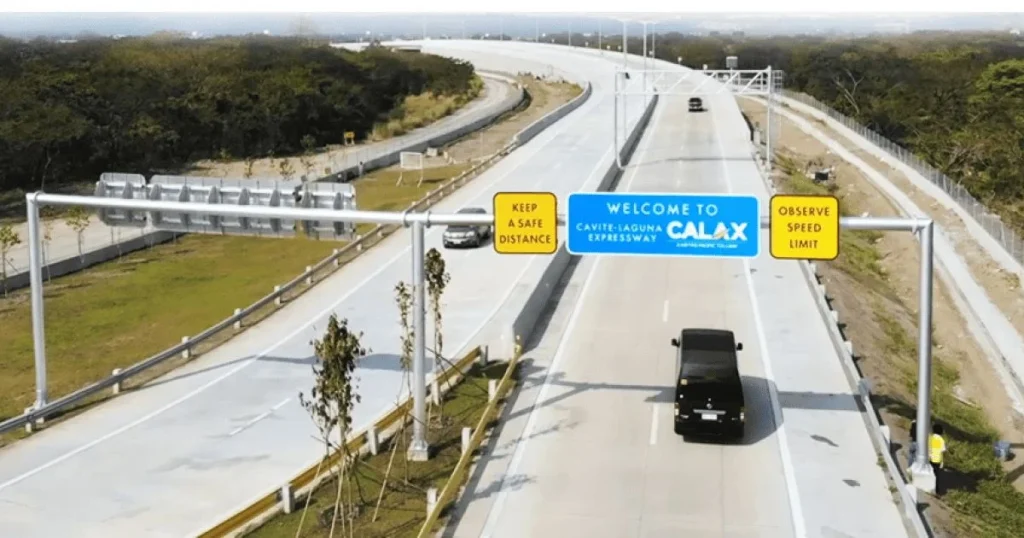 photo from morefunwithjuan.com
When the Silang Interchange is up and operating, it will provide CALAX drivers traveling to Tagaytay City and other nearby locations like Dasmarinas from Metro Manila with a convenient alternate exit. The Aguinaldo Highway connects the future intersection with Tagaytay's central business district in under 20 minutes.
The interchanges at Greenfield-Mamplasan, Laguna Technopark, Laguna Boulevard, Santa-Rosa Tagaytay, and Silang East. The open portion of CALAX currently measures 14.24 kilometers. By 2023, the additional interchanges—Open Canal, Governor's Drive, and Kawit—are expected to be finished. The 45-km CALAX will join the Manila-Cavite Expressway near Kawit, Cavite, upon completion of the complete project.
Laguna Lakeshore Expressway DIKE
If you own property in Taguig City, a project is being considered that would use Laguna de Bay to connect Taguig City with Calamba. The project's goals include building a high-quality highway that will speed up traffic between Metro Manila's southern region and Laguna, a dike that will lessen flooding in the communities on the western shore of Laguna Lake. A number of dikes are being built as part of the 36 billion peso project to prevent flooding. The road's main function is to relieve Calamba and Muntinlupa of their heavy traffic.
The freeway also has the purpose of protecting residents of Laguna de Bay from flooding. The highway will eventually connect Los Banos to Taguig through Paranaque, Alabang, San Pedro, Bian, Santa Rosa, Cabuyao, and Calamba.
What Can We Expect?
This infrastructure project will ease travel to and from Metro Manila as it continues to be decentralized. Due to this, the province of Laguna is now another option for an inexpensive house and lot site that is still somewhat close to the Metro.
These days, more and more individuals are purchasing or thinking about purchasing a new home in provinces like Laguna since it provides its citizens with an urban-rural environment. Because Laguna is isolated from noise and pollution, it is the ideal place to unwind and calm down.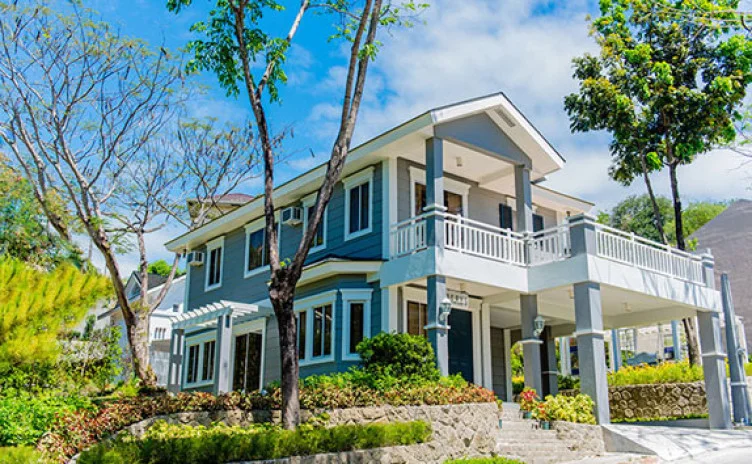 One of the best residential areas in the Philippines is located in the nearby city of La Marea. Its strategic position makes doing business in Alabang, Bacoor, or Sta Rosa simple. Discover a tranquil way of life and superior living in a neighborhood with an American feel.
Crown Asia projects in Laguna such as La Marea, are just a short drive from respected schools and well-known locations like the Evia Lifestyle Center, NOMO, and SOMO because of its location along the South Luzon Expressway and close to commercial enterprises. In addition to being close to Sta. La Marea is the perfect location for individuals looking for a neighborhood close to all the advantages of metropolitan living without sacrificing their home's privacy and quiet. This includes Rosa, Laguna, Alabang, Metro Manila, and more.
The aforementioned initiatives are anticipated to have a significant positive impact on the Philippine economy, particularly on the lives of common people. In addition to that, the development will allow for an efficient and seamless flow of people and commodities, which will pave the way for Laguna's industries to pursue forward-thinking economic efforts.
What's Next?
The province of Laguna is home to some of the top resorts in the Philippines in addition to its industries. You may enjoy the area's numerous waterfalls, hot springs, and mountains, as well as city life if you like.
Since there are many industries in Laguna and it is one of the provinces close to Metro Manila, traveling there is easier than to other provinces. Now is the perfect time to invest in the most affordable house and lot in San Pedro Laguna and Cabuyao.
San Pedro Laguna would be the greatest place to look for an affordable house and lot because it is secure and close to important routes like the South Luzon Expressway.
Due to its long history, close proximity to Manila, and sustained economic success, many people believe that Cavite will replace Manila in the near future. You could counter that Laguna is taking the same course. The rise of Laguna during the ensuing years will be as direct as its upcoming mega expressways.
Related Blog: Why Living Near MCX Is a Good Move