While enjoying your day at Pinevale, Tagaytay's rising condo, one of the perks of living at a Tagaytay condo is the amazing scenery, cool weather, and a row of quality restaurants. Besides the scenery offered by Taal Lake, a tour guide around Tagaytay includes a day of relaxation and creativity. Tagaytay city has yet to amaze you with these museums in Tagaytay that will not only be ideal to do with friends, and families but a day to look at the amazing talents the Philippines has.
Museum in Tagaytay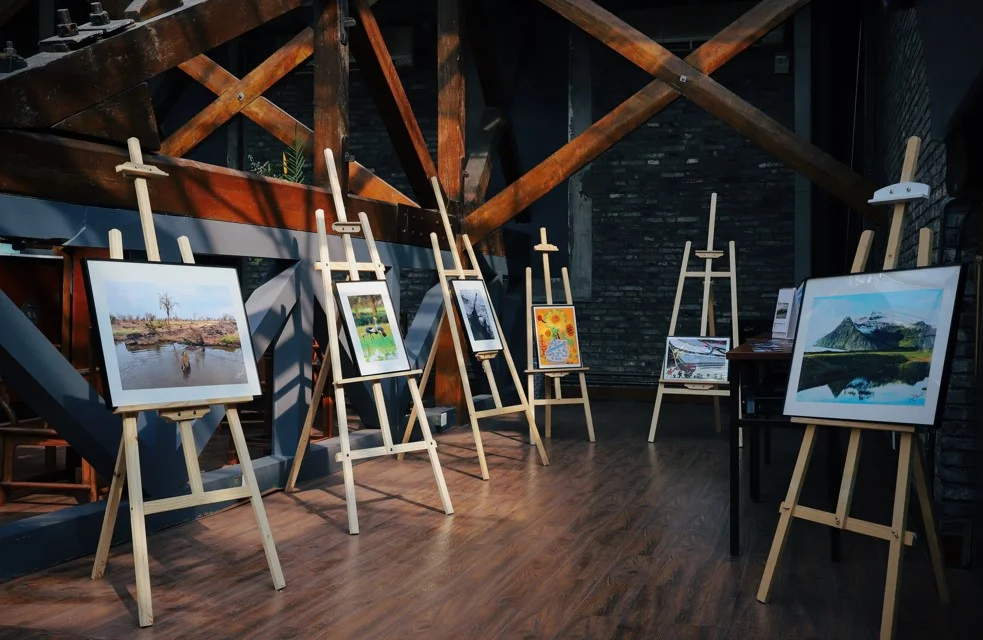 If you haven't heard yet, Tagaytay is more than just the cool climate, it houses a few museums of local artists. If you haven't checked them out yet, add these to the list of museums for your next date or road trip that is just near your condo in Tagaytay.
Puzzle Mansion
photo from mymanicstate.wordpress.com/
A trip to the museum to look at artworks is pretty common, but an art exhibit that showcases puzzles? not so.
If you're into hobbies and arts then puzzle mansion is a museum that has a wide collection of puzzles. From paintings, landscapes, and portraits, the Puzzle Mansion will certainly be one of your visits worth taking pictures.
Housing a collection of over 1000 jigsaw puzzles, the puzzle mansion was included in the Guinness Book of World Records as the most puzzle collection in the world.
What to Expect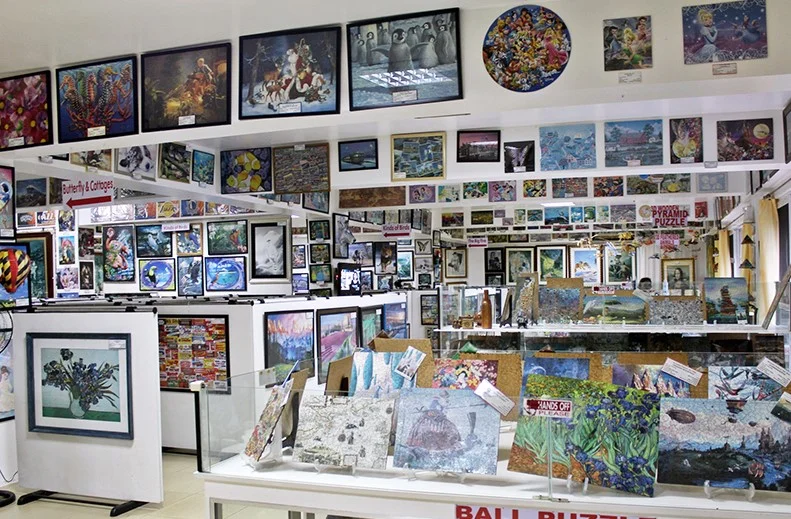 photo from primer.com.ph/travel/
The museum also has artworks that are 3 dimensional or 2-dimensional. Each puzzle also has unique shapes that make up the artwork; they also have puzzles out of buildings and animals.
If that still does not amaze you, then visit the 2nd floor to see the biggest puzzles made, from wildlife to landscape designs.
The woman behind this one-of-a-kind art museum is Gina Gil Lacuna. Ms. Lacuna offers touring around the puzzle mansion where she loves to accommodate kids. Besides this extensive collection of puzzles, enjoy a pleasing breakfast at puzzle mansion! Certainly, even children will enjoy a day of brain-inducing activities.
Puzzle Mansion also offers bed and breakfast accommodations. Puzzle Mansion also has nearby restaurants you can dine in after or before viewing. An accommodating staff will be there to welcome you during your stay.
If you're not staying the night, you can opt to buy jigsaw puzzles you can assemble on the second floor. From hundred pieces or if you're up for a challenge, try assembling a thousand pieces of the jigsaw puzzles!
Whether you are a puzzle enthusiast or not, these unique pieces will surely swoon your interest.
Restaurants Nearby
After a day of walking around, the feeling of hunger will certainly come up sooner or later. These are just some of the restaurants you can dine nearby Puzzle mansion museum:
Sinaing Lutong Banay Eatery
Big Food Eatery
Mang Ben Lutong Bahay
How to Get There
To get to Puzzle mansion museum, you can opt to ride a bus bound or pin its location at Purok 4, Cuadra St., Brgy. Asisan.
Puzzle Mansion is open from 7 AM to 7 PM with an entrance fee of 100php.
Museo Orlina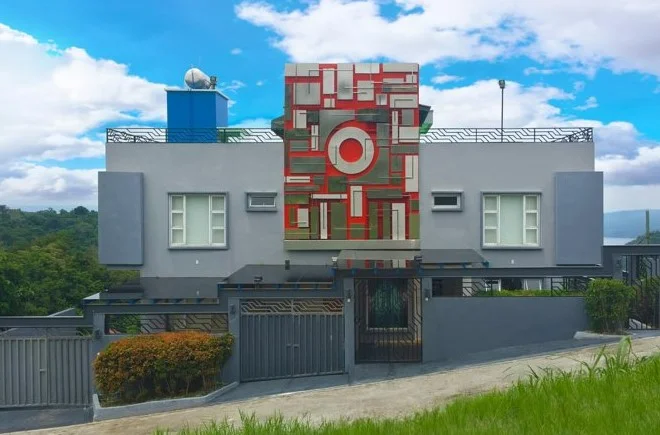 photo from viator.com/tours/Tagaytay/
If your friends or family are looking for another museum around Tagaytay, then Museo Orlina is one of those popular destinations. If the Puzzle Mansion is an artwork in the form of puzzles, Museo Orlina offers another unique and different take on art sculpting.
Museo Orlina houses contemporary art that is mostly made out of glass. When visiting this museum you will also find remarkably designed vehicles.
So when going around the sculpture museum, be cautious to avoid breaking some of its finest artworks. Museo Orlina also houses other local artists' exhibits that can be seen around the museum.
Who is Ramon Orlina?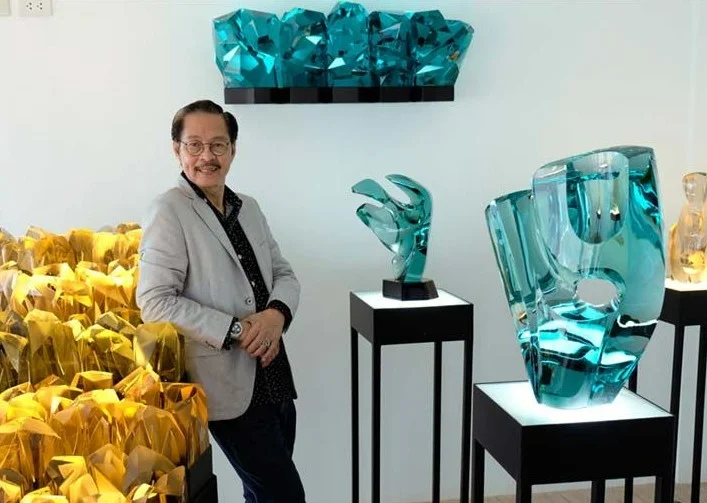 photo from pinterest.ch/
Ramon Orlina is one of the foremost practitioners in the Philippines. Orlina is known for making glass sculptures that express translucent visual imagery.
Before his venture into the arts, Orlina obtained a degree in architecture in the country. After this, he took an interest in art painting. His artistic venture then focused on sculpting, applying his own learnings as an architect.
Going Around Museo Orlina
Another thing to take note of as you tour around Museo Orlino is that each floor exhibits a different showcase.
The guests can also enjoy the view of the garden, a roof deck to enjoy the view of taal lake, and other exhibits offered on its 4 floors.
Here are the art gallery or exhibits to view at Museo Orlina which are also named after his children:
Naesa Gallery – a collection of reflective artworks, be ready to witness artworks that redefine traditional art.
Ningning Gallery – a continuation of Orlina Gallery that showcases exquisite glass sculptures.
Anna Gallery – Continuity of the glass gallery exhibit.
Sculpture Garden – Outdoor area of the Museo Orlina that features earthbound sculptures.
Michael or the Roofdeck – named after his 'unico hijo' or only son, as mentioned, ravels the beautiful view of taal lake.
Amphitheater – The stage where most theatrical events or performances take place.
Museo Orlina also hosts the country's events and festivals so keep updated on their website or social media account for interesting public events.
Truly Museo Orlina is more than just another walk through an exhibit or gallery, but also an appreciation or ode to performance arts for a holistic experience. It also shows a mixture of different techniques that speaks of "modernity".
How to Get There
Museo Orlina is located at Hollywood Subdivision Road, Tolentino East, Tagaytay City.
The museum is open from 10 AM until 6 PM with an entrance fee of 100php and 80php for those with senior and student IDs.
Why visit these museums?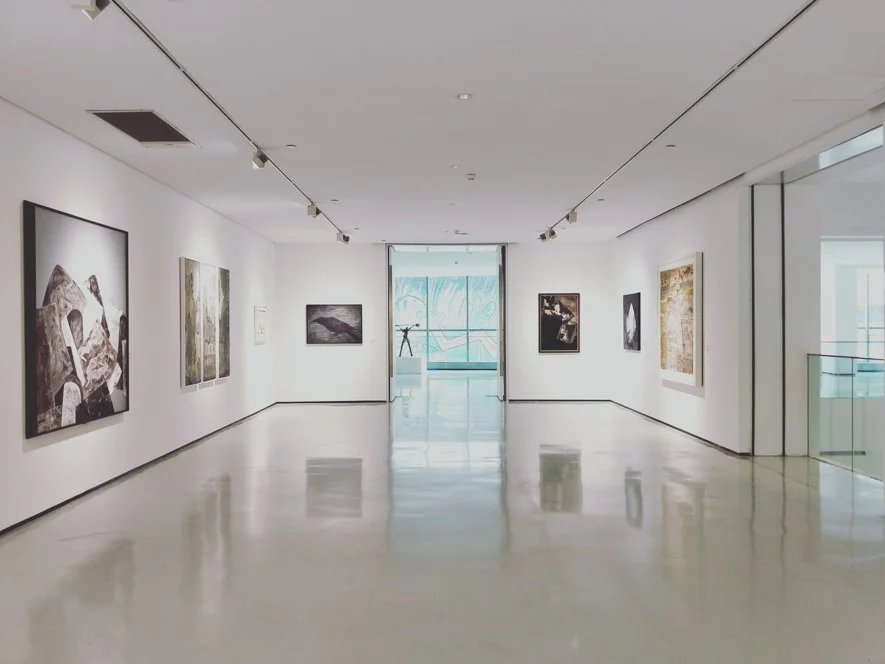 Besides the refreshing take on art, they add up to your flow of creative juice, and a wonderful experience to see these artists' skills honed through their art pieces. Supporting these mean supporting our local artists as well.
Takeaway
Indeed there are more things to do in Tagaytay besides the bulalo, cold weather, and Taal volcano view. These museums in Tagaytay prove that Filipinos are talented regardless of which part of the country.
Support the country's talented local artists and at the same time, enjoy a relaxing day filled with creativity and appreciation.
Related Blog: Things to do When Visiting the City of Tagaytay