As the economy opens, the demand for residential and commercial real estate is beginning to recover. At the same time, real estate services are becoming more and more important because the market is competitive. So, before you sell your RFO house and lot, here's a guide to help you choose your next real estate service provider.
Demand Rises for Real Estate Services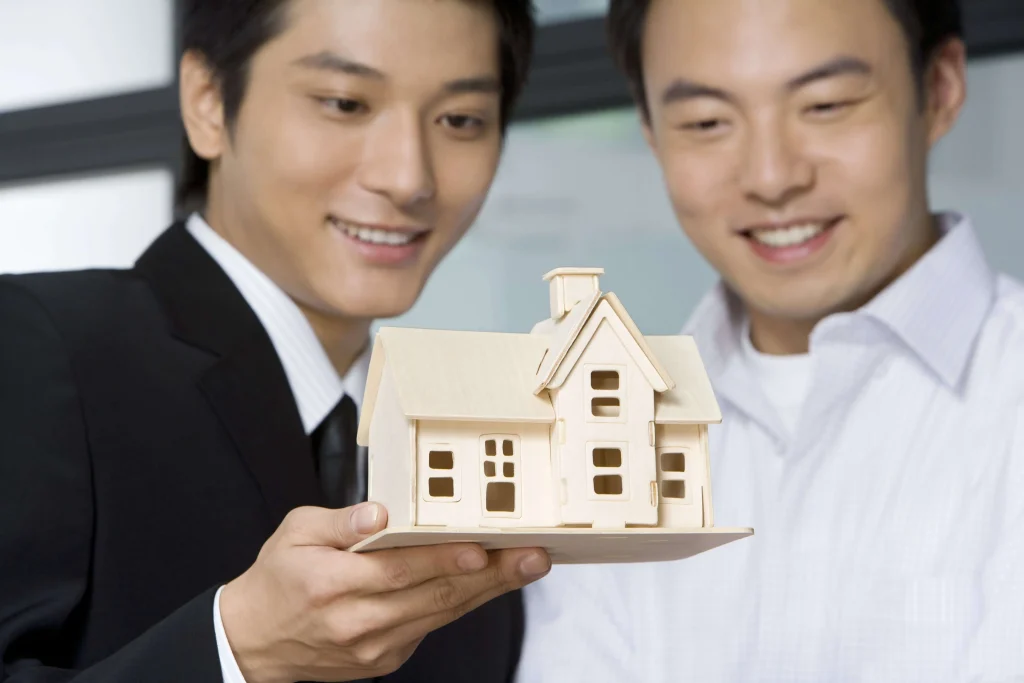 Last October 16, 2022, PhilStar reported that the demand for real estate services picking up anew. According to the news, the administration has high hopes that the real estate industry would bounce back as demand increases following the country's economic recovery.
There has been a recent uptick in the demand for spaces since more people who traditionally worked from home are switching to a hybrid arrangement. This is why the Secretary of Finance, Benjamin Diokno, himself predicted a recovery in real estate services, including the purchase, sale, and lease of commercial and residential properties.
Commercial spaces, house leases, and sales all dropped in the Philippines during the pandemic, claimed Diokno. To achieve this goal of surpassing pre-pandemic economic targets, Diokno urges support from the private sector to drive economic activity. However, as a result of the pandemic, many enterprises were forced to close, and some others implemented remote work policies to try to cope.
He gave his word that his administration would do everything in its power to encourage private sector expansion through measures such as technological innovation and facilitating the development of new avenues for monetary investment. It is anticipated that the Real Estate Investment Trust (REIT) Law will also contribute to the private sector's growth by encouraging public investment in real estate through the sale of shares in REITs.
Real estate investment trusts (REITs) have significance in developing the capital markets that fuel property growth in the Philippines. Commercial REITs are public offerings that boost economic activity by reinvesting their dividends in new construction and renovation of commercial real estate and related infrastructure.
How to Choose the Right Real Estate Services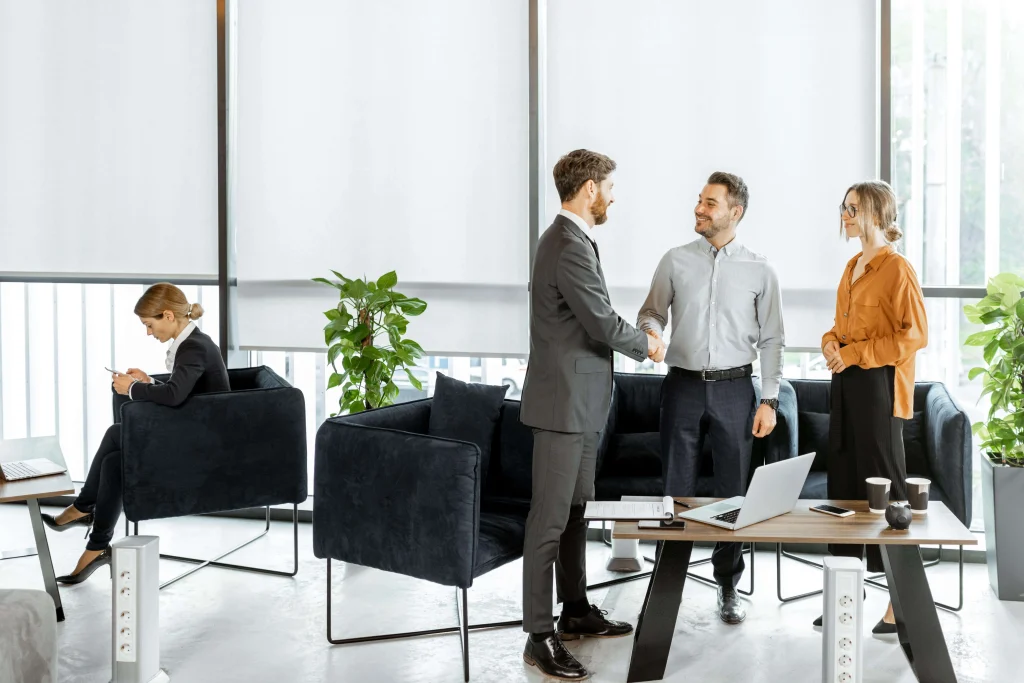 Last April 2022, Time published an article about giving tips on how to choose a real estate agent. They believe this is necessary, especially in today's hot real estate market. A lot of buyers and sellers are receiving multiple offers, which is why you should also be on top of your real estate journey. Having a good real estate service provider can help you achieve your goals quickly. Here's how to choose one.
1. Be prepared
If you are well-prepared and know exactly what you want, it will be much easier for you to find an agent who can meet your expectations.
As a buyer, it's in your best interest to get pre-approved for a mortgage as soon as possible.
According to Stephen Brobeck, a senior fellow at the Consumer Federation of America, "It is absolutely necessary for the buyer to qualify for a mortgage." Once you have an idea of how much you can afford in a house, you will be able to speak with real estate agents who have experience working with the different kinds of properties that fall within your price range. Not to mention, some of the best agents may not even be interested to work with you if you haven't been prequalified for a mortgage.
You may get a ballpark estimate of your home's value and how long it might take to sell by doing a search on real estate websites. You can choose an agent more easily if you have a good understanding of the real estate market niche that your property belongs in, such as an RFO house and lot for first-time buyers or a rental property for investors.
2. Ask for recommendations
When looking for an agent, you should conduct many interviews with potential candidates. The smartest way to begin your search is by asking the people you already know and have connections with. Referrals to a real estate agent from family, friends, or coworkers who have recently bought or sold a house are often reliable and unbiased sources of information.
You have the option of reading online reviews of local agents, but you should do so with a healthy dose of skepticism. There might be biases in online reviews because almost all of those may come from the agents themselves or from people within their circle.
If you are selling your RFO house and lot, another useful prospecting strategy could be an agent's presence on social media, which you could investigate. You can get a good feeling about a person based on the things they post on social media. From there, you can decide whether or not that's somebody you'd want to trust your assets with.
3. Find someone who is experienced in the area
When conducting interviews with potential real estate agents, it's important to find out how long they have been in the business and whether or not they do real estate work on a part-time or full-time basis. You might feel a little iffy if they only do it as a side hustle, and that's completely valid because you can't really guarantee that they'll always be available when you need them.
If you want to get a sense of the kind of experience that a person has, you can also ask to see a list of the recent real estate transactions that they have completed. This will allow you to see what kinds of properties and areas they have previous experience dealing with. You can also ask where they live because it is possible that your agent will have less availability for last-minute showings if they live several hours away from the property.
You are going to want someone who is familiar with the intricacies of the local market in the area in which you will be buying or selling. It's also a good idea to have someone who lives in close proximity to the property you're considering purchasing or selling. It doesn't have to be somebody who lives in a specific subdivision or village.
4. Find someone you actually like
Personality compatibility is one of the primary factors that you should consider when selecting a real estate agent to work with, which is why it is essential to get to know multiple candidates and conduct interviews before making a final decision.
Try to opt for a face-to-face interaction because there's a distinct advantage to interviewing someone in person compared to conducting the conversation over the phone. Remember, you're going to rely on them for a significant amount of money, which is why it is essential to have faith in your agent and have the conviction that you can count on them if you are confronted with challenges.
If they are unable to take the time to do a personal interview, you should look for somebody else.
A competent real estate agent will also be able to guide you through the emotional aspects of the home-buying process. Buying or selling a property can be highly stressful, especially if you're selling your own RFO house and lot or if you've never done something like this before. You should collaborate with someone who possesses a style and level of knowledge that is suited to your requirements.
In the interview, make sure that your expectations are crystal clear and easy to understand from the beginning, and check that your agent is certain that they can be met. Discuss your issues, queries, and possibly anything that might get in the way of buying or selling a property.
5. Know what you're giving and getting
When you have identified the agent with whom you want to work with, you will often be required to put your discussions and agreements in writing. According to Time, an exclusivity agreement with a real estate agent typically lasts for a period of three months, whereas a seller's listing agreement typically requires a commitment of six months from the seller.
Nevertheless, the length of these contracts is up for discussion and can be tailored to your specific requirements. Just make sure that the length of your commitment is something that you're actually comfortable with and fits your requirements.
Agents in the real estate industry often operate on commission, with their fees ranging from 5% to 6% of the sale price. However, if you are a buyer, you usually won't be responsible for any out-of-pocket expenses. If you're a seller, this is usually paid after the sale of the property and is divided equally between the agents that represent the buyer or the seller.
You do have the option to contact multiple agents and negotiate their fees. Even if the percentage of commission is cut in half, the overall value of the commission could still be rather large if the property was sold for a high price.
However, the charge that is the most affordable for you might not always be the one that is right for you. Commissions paid to the real estate agent cover the costs of promoting a home. So, if you try to haggle for a lower commission rate could mean that less effort will be put into trying to sell your home. You need to make sure that you not only comprehend what it is that you are paying, but also what it is that you are receiving.
What Should You Ask a Real Estate Agent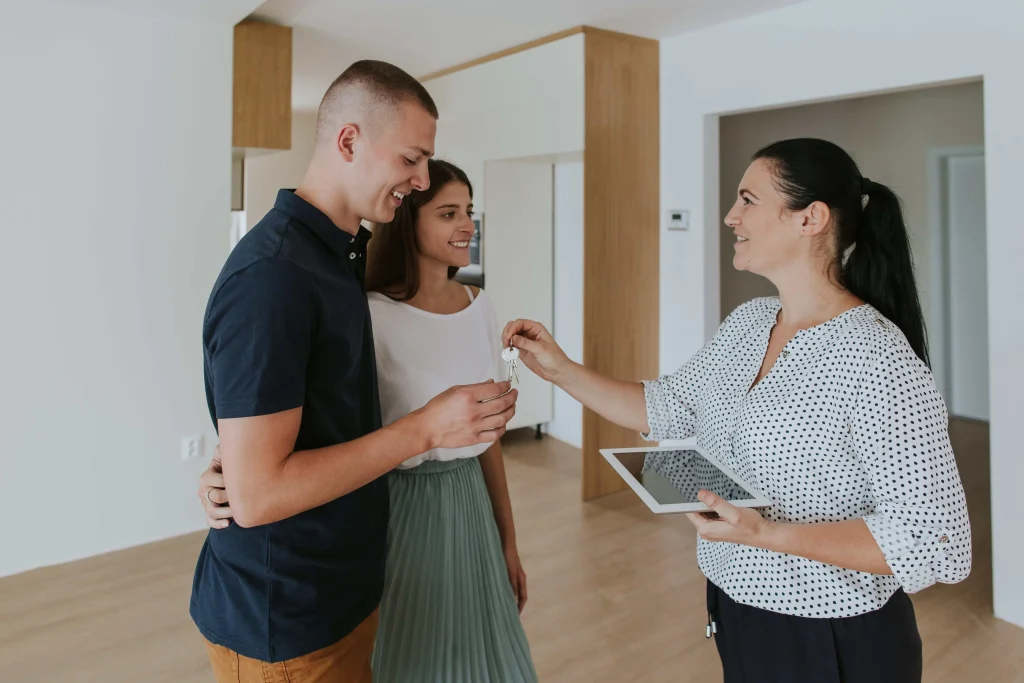 Choosing the appropriate real estate broker can be nerve-wracking because selling your RFO house and lot is probably the biggest financial transaction of your life. Here's a quick rundown of questions you should ask a real estate agent:
What Experience Do You Have?
A broker's familiarity with the local market and your type of property can be more important than their length of service, so don't forget to ask this question. If you haven't already, contact the real estate agents within the area you want to buy or sell and inquire about the recent sales. Ask how much they went for and how long they were on the market. Inquire about things like the pricing of properties similar to yours.
No reputable broker would list a home they believe is overvalued.
Ask how often they've had to lower the price of a property to close a deal, as this will help you determine if they're willing to market your home at the right price. Brokers need to be well-versed in all kinds of situations, understand the market's psychology, and be able to back up their claims with facts from their experience.
How Well Connected Are You?
This indicates that you are concerned about how well-connected they are both within their firms and in the real estate industry as a whole. A seasoned broker will have strong ties to other real estate specialists, such as staging businesses, real estate lawyers, photographers, and even moving companies that you can put your faith in.
Your real estate agent's connections can make or break your buying or selling experience. If they know a lot of people that can help with your process, this means you can buy or sell a house smoothly. This will also help you measure if their commission is worth the price.
Do You Have Any References?
Don't forget this question. Make it a point to collect the names and contacts of the most recent customers. You can ask your potential real estate agent for a website or quotes from clients before your first meeting. While you shouldn't rely completely on the information you get from their references, this can help ease your mind a little bit about the person that's about to give or take millions from you.
How Will You Market My House?
You want a full list of everything the broker will do to get the word out about your property.
Does the broker have creative ideas that have been shown to work? How will they make your house stand out among all the other houses buyers will see?
Be sure that a professional photographer is included in the marketing budget—not a photographer who will just shoot wide-angle photos. You'd want someone who can show the important and interesting details of your property, like the great view from your deck or a feature that makes one of the rooms stand out.
Read more: Why is it Important to Find the Most Credible Real Estate Agent for your Investments?