Taking good photographs of the streets you explore is like pocketing your experience and gifting them to someone else. It could be a dear friend who couldn't be there with you, a stranger thousands of years from now, trying to understand the history of his hometown, or simply a photo of your childhood house and lot for sale neighborhood. Either way, it creates a unique opportunity for the past and the present to converse and offer insight into the future. As such, taking photos of random incidents and events could be very helpful in other aspects as well such as historical research, an investigation, or just something that would make another person's day better.
What is street photography and how is it different from other forms of photography?
Street photography, sometimes also known as candid photography, is a genre of photography in which the photographer captures images of people, places, and things that are interesting to him or her. Street photographers are typically interested in capturing candid moments, rather than posed ones. Street photographs usually features unmediated chance encounters, sometimes there isn't even a need for photographing strangers as there doesn't always need to be a subject in the photo. There is a difference, however, between street photography and candid photography but it is only subtle. Street photography can also be seen as a form of documentary photography but the main difference is that in street photography the setting is the subject of the photograph, whereas in documentary photography the topic or theme determines the setting. Street photographers could also become some form of photojournalists as fleeting moments could also become moments of great importance/story.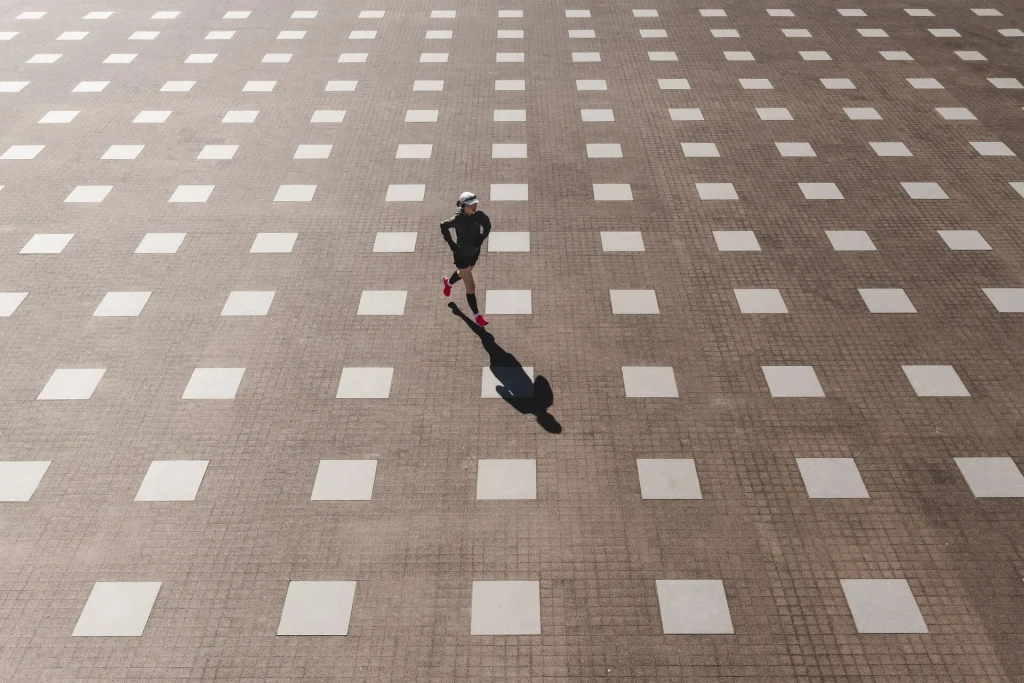 Street Photography is a great past-time or hobby to get into. In the metro alone, you won't run out of beautiful moments and corners of places to pocket and share with others. And it's only a few minutes away from a house and lot for sale in the south. Below are some of these most popular sites for street photography projects and/or casual street photographs.
Best places in Metro Manila for street photographers to check out
Binondo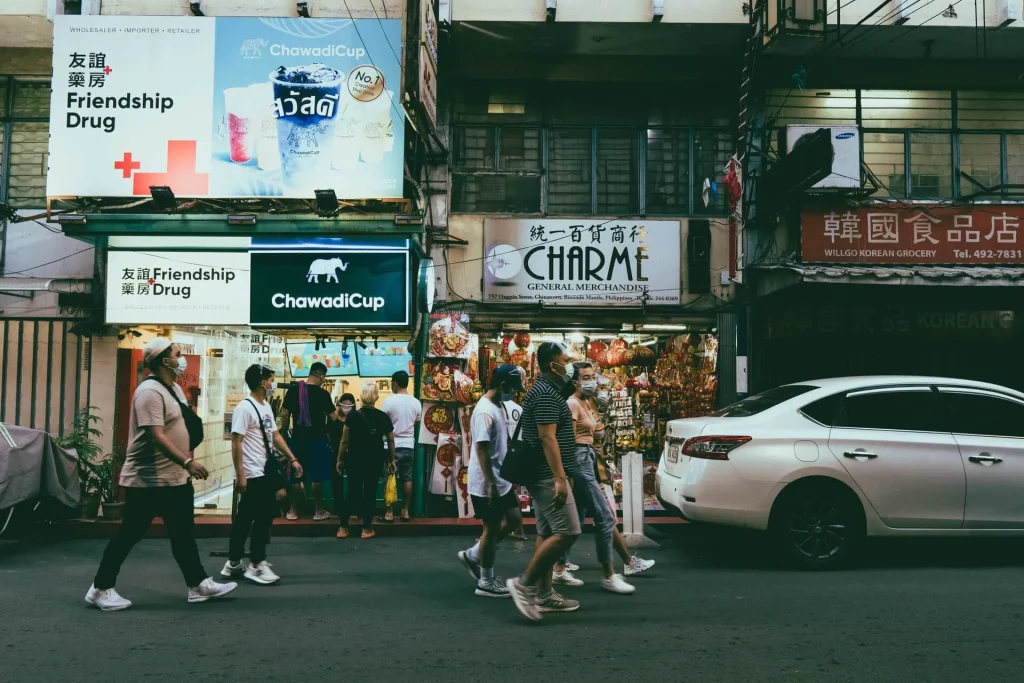 We can safely call Binondo, the oldest Chinatown in the world, a training ground for street photographers of all levels. The challenge and lure here is the entanglement of crazy crossroads, tiny alleys, and unforgiving scents from street markets across hundred-year-old temples. New York street photographer Bruce Gilden did say that a true street photograph is one you can smell. Well, Binondo is packed with scenes that call to all your senses. As well, due to its historical places and unique architectural styles, street photos of Binondo are unlike anywhere else in the country.
Sabroso Street Food Market
Those looking to perfectly capture a city's culture and energy are better off shooting the authentic colors and textures of its street food. In Mandaluyong's Sabroso Street Food Market, you will find the most eclectic and unusual dishes even gourmet kitchens won't think of. Open from 8 PM 'til sunrise, Sabroso will give you very distinct subjects of late-night carousers and night shift workers easing into their social lives, beer and Bagnet Rice Potong in hand. This is also perfect for some candid portraits with one of your friends as you hang out among the unique food that this place provides. Just make sure your camera settings are prepared beforehand to capture fleeting moments.
Quiapo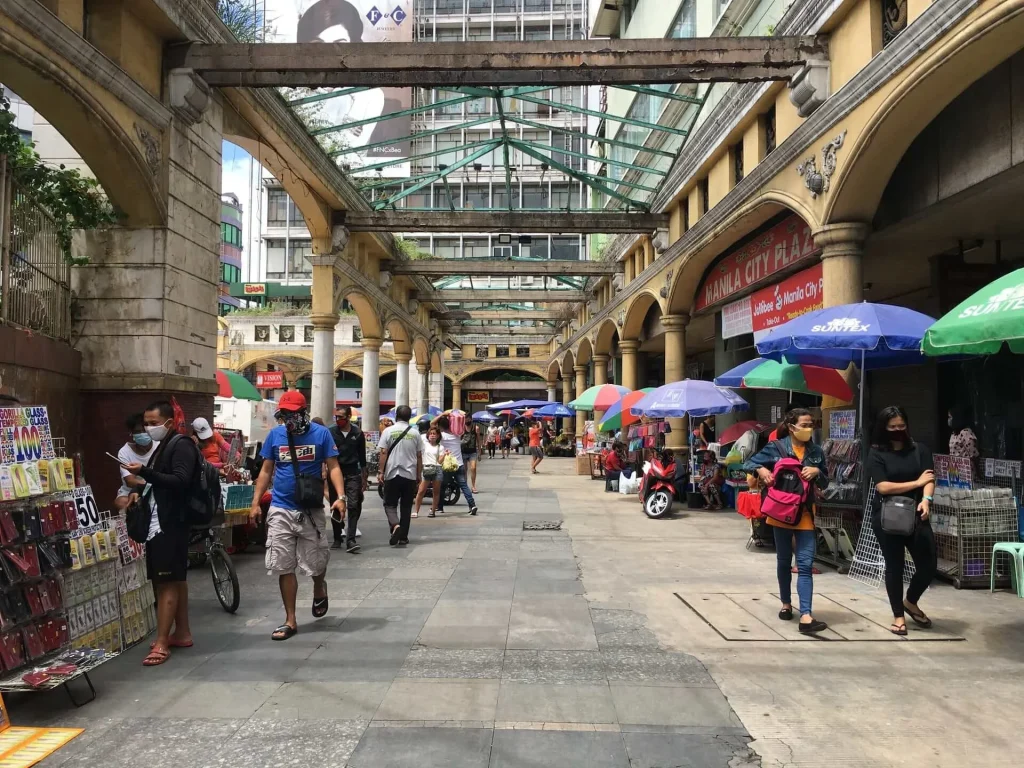 The landscape of Quiapo offers scenes of the marriage between Filipino Catholicism and the flourishing commerce of the modern world. At the center of an unrelenting outdoor market stands a monolithic and miraculous historical artifact: the Minor Basilica of the Black Nazarene, or Quiapo Church. It is perhaps every street photographer's dream to capture this spirit of haggling and jostling fully alive and intertwined with the spirit of religious devotion. Countless street vendors roam around the Quiapo church. You can also find unique businesses and structures unlike any place in the country. If you want something from a unique perspective, check out Quiapo.
Intramuros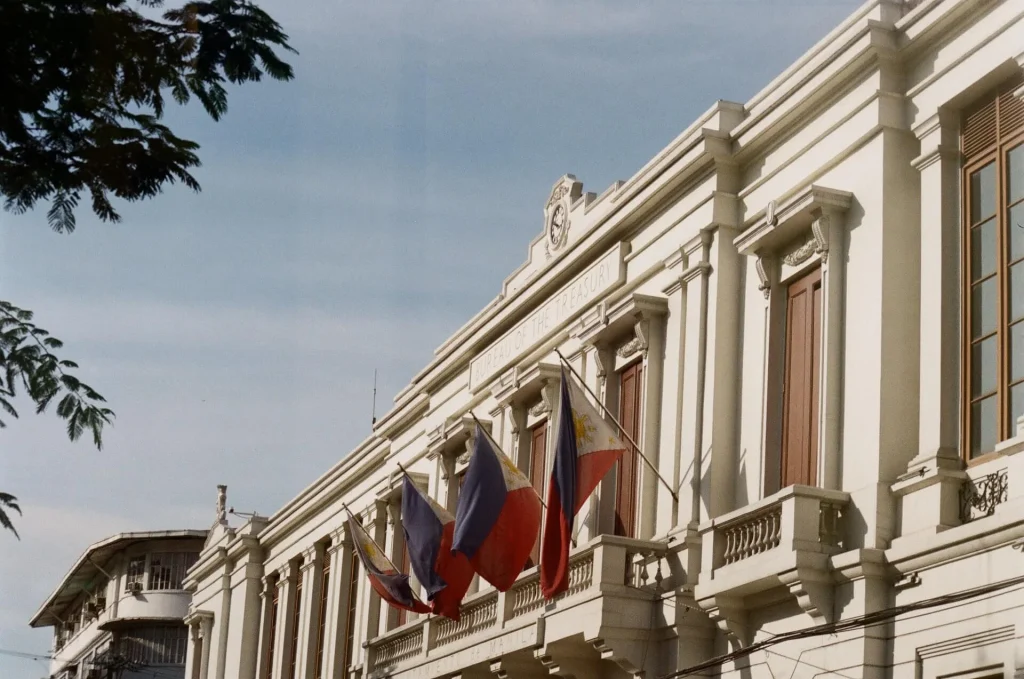 The medieval stone walls and turn-of-the-century houses in Intramuros are not popular tourist sites for nothing. This is the spot where everything — from the crown of Manila Cathedral to the cobblestoned courtyards of Plaza San Luis Complex — is breathing with our rich and humbling history. Just imagine if cameras were invented earlier or were more accessible around the times when Intramuros were at their peak. The street portraits would be priceless.
Poblacion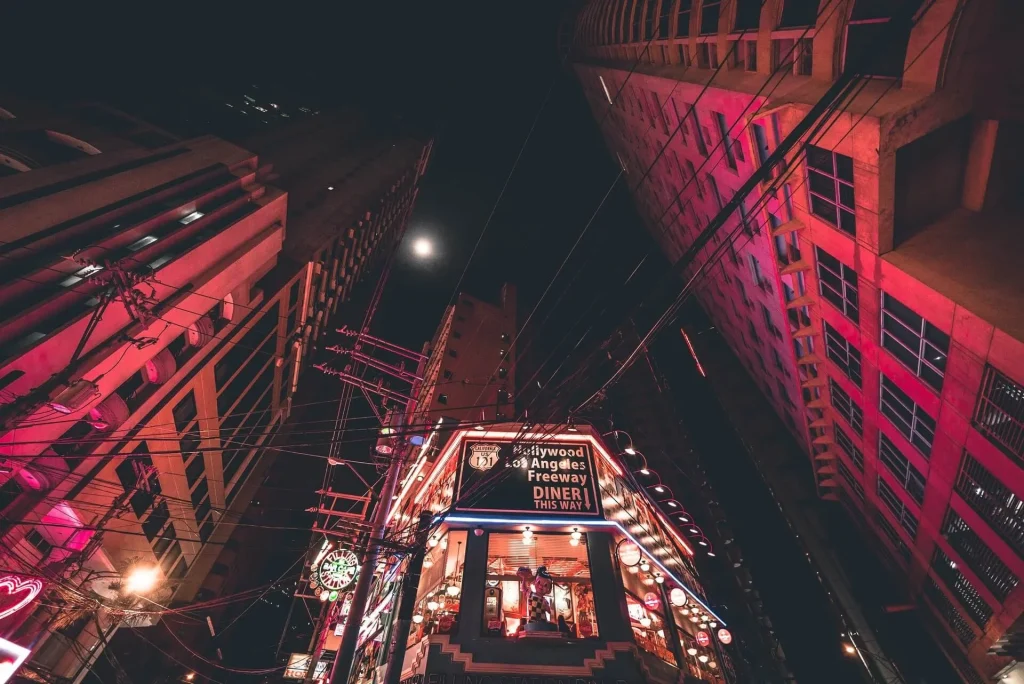 Downtown your usual upscale Makati is a convergence of neon-lit karaoke parlors, art hubs, and hip rooftop bars disguised as rundown houses. At night, Poblacion booms with a steamy picturesque Bohemian food scene much like the dimly-lit and graffiti-laden space of El Chupacabra. The vintage boutiques and side streets spill out nightcrawlers in charming get-ups. The side streets intertwine and bring together unwinding corporate workers, art gallery owners, foreigners, and people from all walks of life.
BGC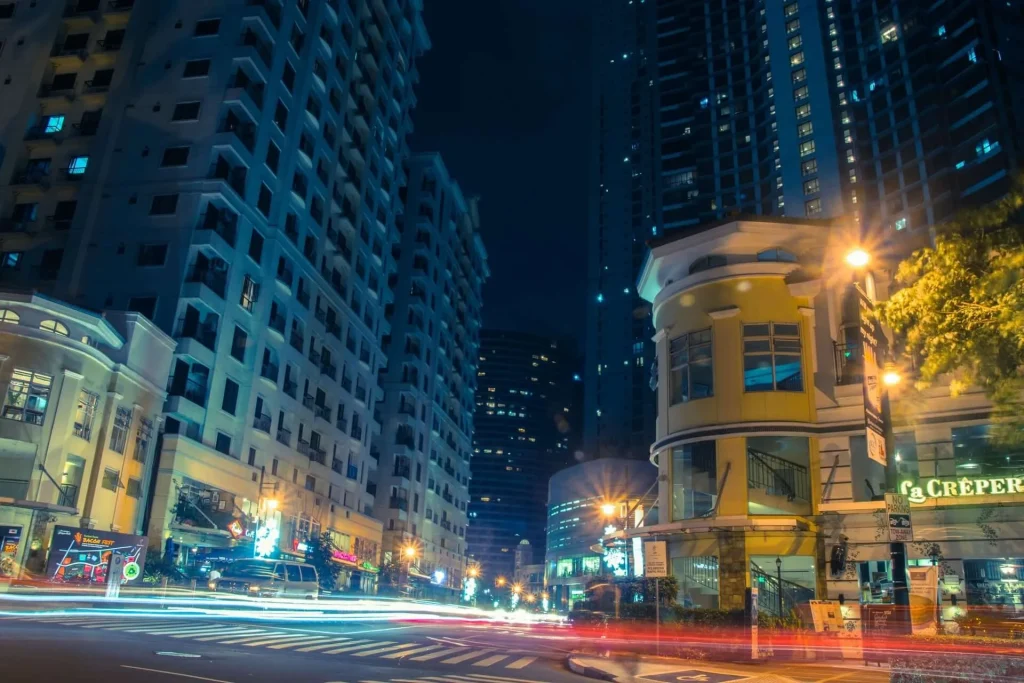 Bonifacio Global City or BGC is filled with people from different backgrounds all in one space. It can be seen as similar to New York City where street photography rules and candid moments happen every day. There you can find some street musicians, beautiful buildings, and fleeting moments from everyday life.
Photography is a great career/hobby to get into. After your daily 9-5 work schedule, take time for something that you're passionate about. Don't let your work become your only personality. You'll be dull. If you have the time, visit these beautiful places for your street photography hobby. It's only a few minutes away from a house and lot for sale in South Luzon. It's even easier to travel to Metro Manila nowadays due to the number of infrastructure projects happening in and around the area. It will only get even better in the future as railways will also be connected to South Luzon, near a house and lot for sale there.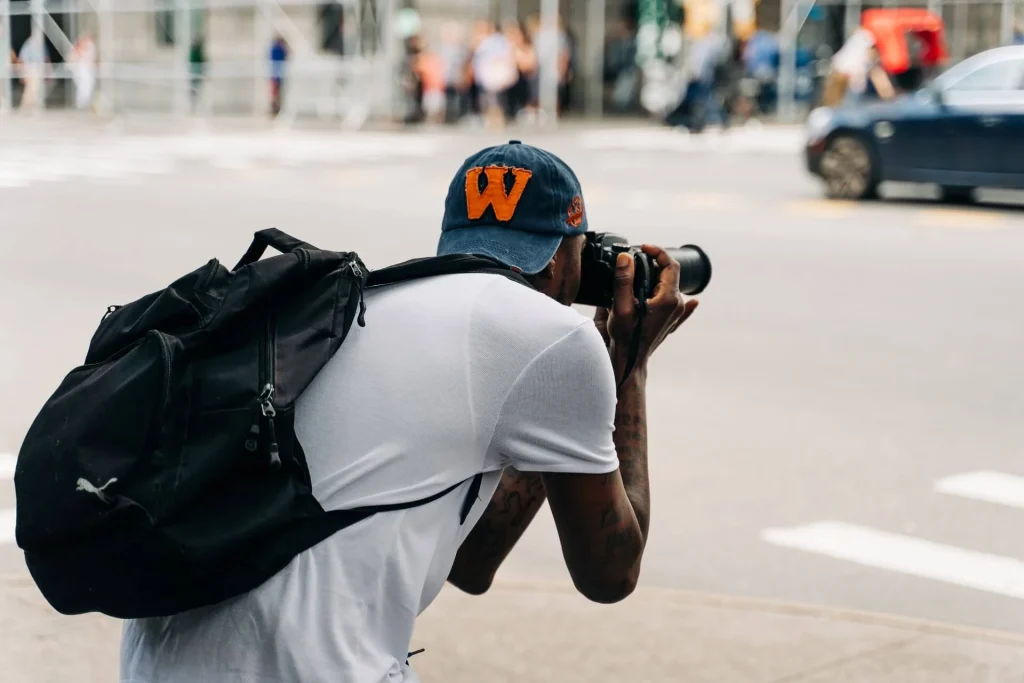 With all these in mind, don't forget to schedule your shoots around Metro Manila strategically. More than a chase of scenic landscape, it is also a chase of light and a particular kind of crowd. Great if you chance upon something interesting to shoot, but ultimately, your shots are determined and created by the story you want to tell.
Read more: On Choosing the Best Camera For Your Photography Hobby