It's the big day, and you've finally moved into your studio condo unit. This should be an exciting time for you, and you want to have all the bases covered in making sure your new living space is as good as it can be.
Owning your very own condo for sale Philippines unit is a huge achievement. It's a step towards independence and financial independence. May it be a condo in Metro Manila or a condo in the progressive cities in the south, it is a big achievement nonetheless. But now that you're raring to move into your new unit, you start thinking: What am I going to do with this space? Will my space be enough? Worry no further, these essentials will help you maximize the space in your studio condo unit, and turn your new condo into your own private paradise.
Here Are Some Tips on How You Can Maximize Your Studio Unit Space
Floor-to-ceiling shelves
Dedicate a space in your studio condo unit for storing all of your belongings. It becomes easier to organize all of your favorite home items when you have a dedicated space for them. If your ceiling is particularly high, invest in a sturdy stepping stool to make the most of your new shelves.
A sofa bed
Gone are the days that the couch-and-bed combination was an uncomfortable compromise. There are many comfortable choices on the market now, and having this convertible bed allows you to turn your studio from a homey space for entertainment to a comfortable and private bedroom with little adjustment. If you find sofa beds a bit uncomfortable, go for a very good single bed. It sort of acts like a sofa bed but with better lumbar support.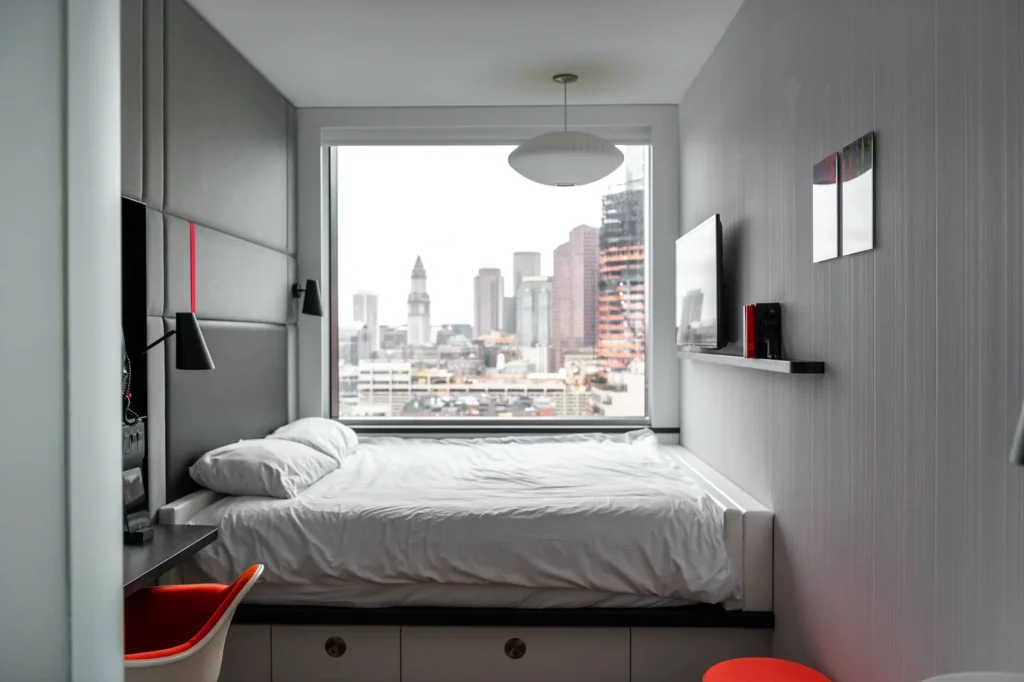 Portable clotheslines
Living on your own in a studio condo unit means doing much of your own chores. Stay on top of your laundry regimen by having a clothesline you can install in your bathroom to dry your clothes. This saves you money on buying a dryer, and because these clotheslines are collapsible, your bathroom stays clean and uncluttered for most of the week.
Dividers
You can use simple dividers like curtains to give your home more dimension and privacy. When you have guests over, tuck your personal items like your mattress or wardrobe behind your divider just as you would a separate bedroom.
Collapsible Storage
Make use of your space in a fun and smart way. Use small hampers or boxes so you can keep shoes, clothes, or files out of sight when you don't need them, and store these under your bed or on one of your shelves. Modularity is the name of the game in maximizing your dynamic new studio condo unit. There are also tons of space-saving ideas online about collapsible storage. Folding chairs are essential when it comes to space-saving.
Wall-mounted TV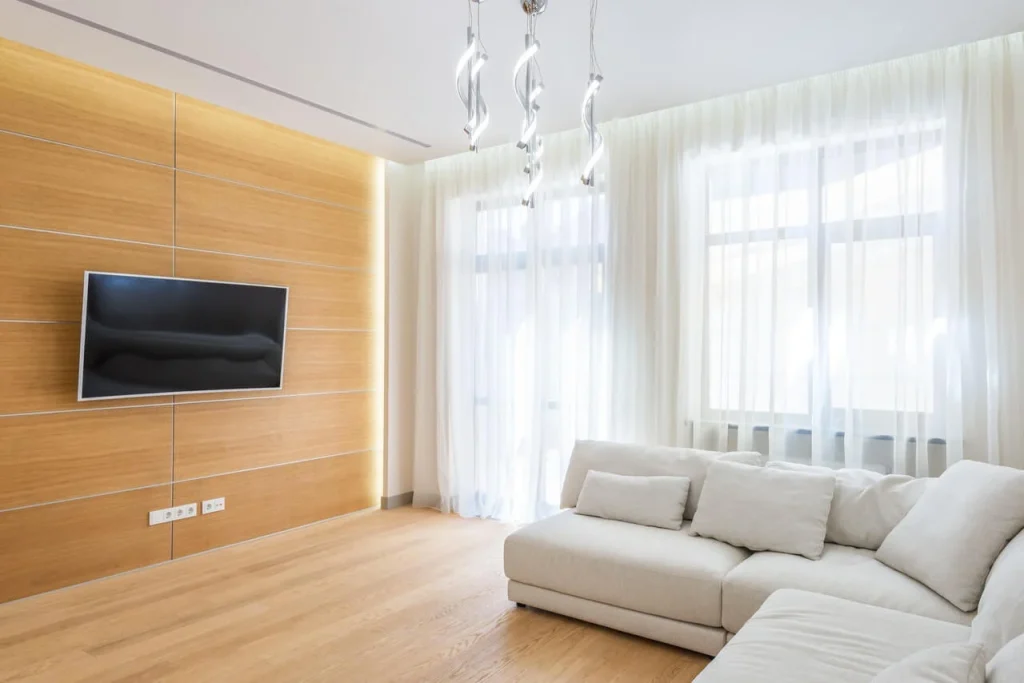 There are tons of television sets now which are both affordable and very sleek. This home essential will keep you and your friends entertained at home, without having to be placed on a stand. This makes your home feel all the more seamless, and well-thought-out.
Foldable dining table
If you really want a dining table in your unit but you have no more space or find it too bulky, why not settle for a foldable dining table. A very clever idea for this is to attach a sturdy painting to the wall, add hinges to the bottom of the painting and let it down once you need it. You only need an extra leg to make this idea very usable. If you don't need the table, you can prop it back up and make it a beautiful decorative piece.
Loft beds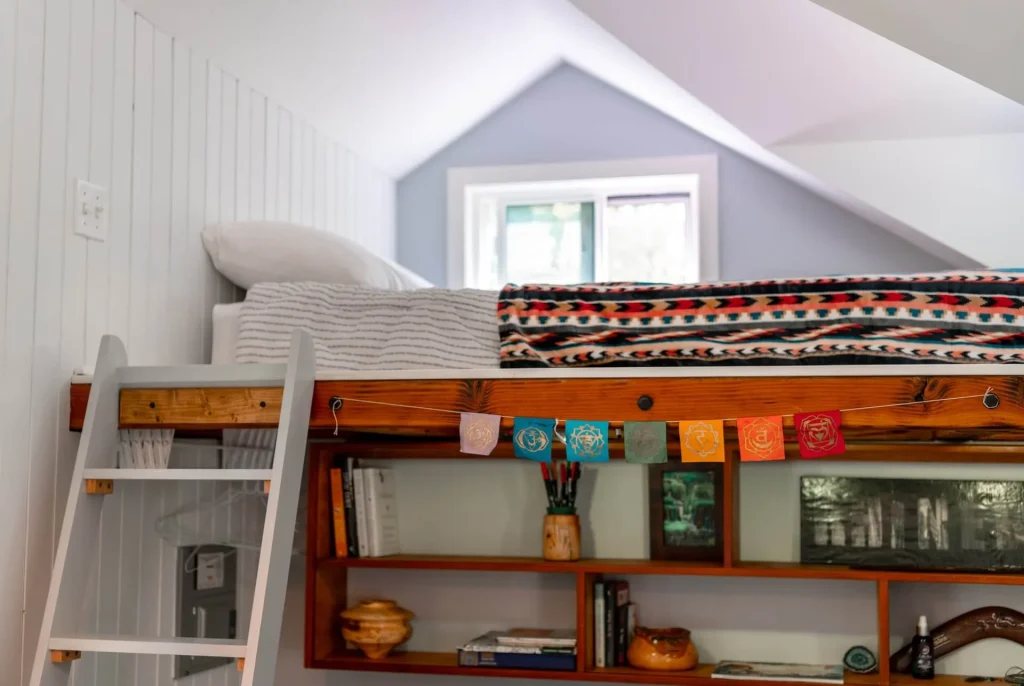 One of the best ways to maximize a small space is to think upwards. Especially if you have a high ceiling unit, having a loft bed is a great solution. You have tons of unused space above you, why not maximize it. The good thing about this is you can fit a desk, a closet, or an extra bed underneath; depending on what you need or prefer.
Washer Dryer Combo
Now that you're all grown up and living alone, you'll need to take care of yourself. No one will clean your clothes for you unless you give your dirty clothes to a laundry service. A washer dryer combo would solve the problem and it even saves space. Gone are the days of having two separate washers and dryers. Now you can have both in 1 package and these days, it's smaller in size.
Open bottomed furniture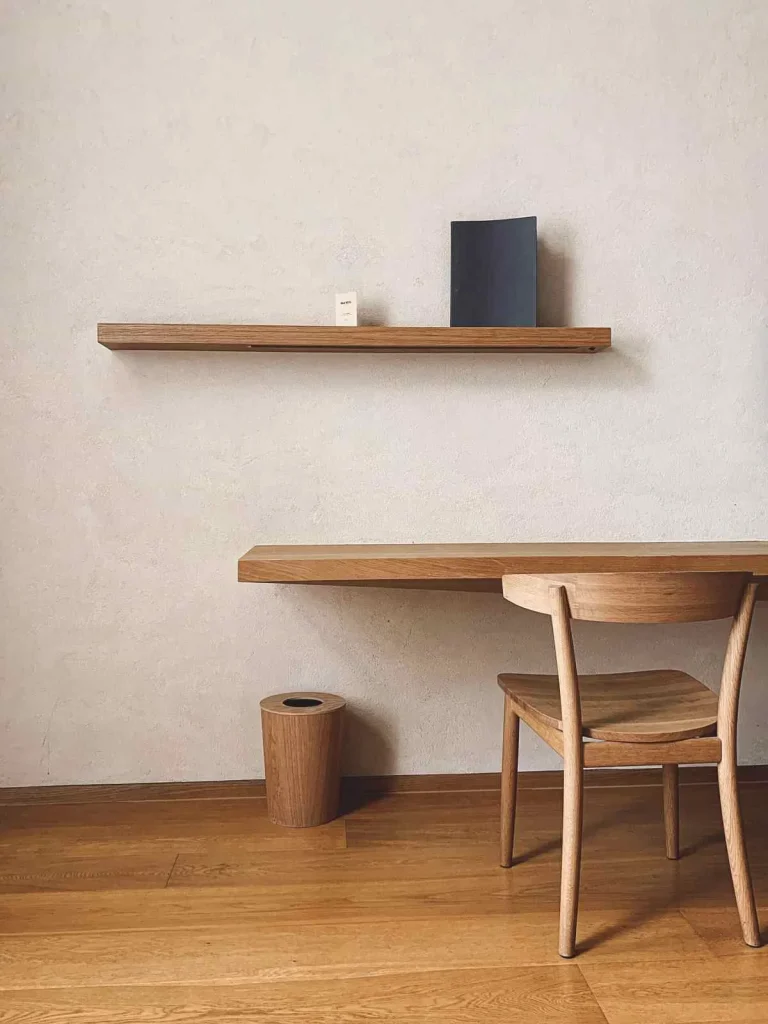 A great tip for making a small space look bigger is to have open-bottomed furniture. By open-bottomed, we mean furniture which is elevated from the floor small and have small stands. By having these kinds of furniture, where a huge part of the floor can be seen, it gives the resident a sense of a bigger space and it feels less bulky. It's easier to clean as well because your vacuum cleaner won't get stuck underneath.
Mirror wall
An almost fool-proof way of making a compact space look bigger is to install a mirror wall. Mirrors reflect parts of the room which makes the space look bigger. When looking at it, you will see a reflection of the unit instead of another wall. It won't make the space bigger but it would certainly feel like it.
With so many ways to have fun with your new studio unit, you're well on the way to building your dream living space. Take stock of everything you're moving in, and find the right place for each one. And why not choose a Crown Asia condo for sale in the Philippines. Crown Asia's vertical properties are found in developed areas in the south, namely Taguig, Las Pinas, Bacoor, Sta. Rosa and Tagaytay. These properties are located near and along major roadways, places of interest, living essentials, and leisure spots. Experience a convenient and serene life in these wonderful themed communities in the south.
Related Blog: Condo Design Tips for Small Spaces