Another year calls for another annual time to reflect on everything that has happened in the past, apply the lessons learned in the present, and look forward to greener pastures in the future. 2021 was definitely a wild ride, but it was a slow start to a new hope.
Last year, the availability of vaccines was the first good news that graced the country. The promise of a New Normal started with those tiny bottles housing a brighter tomorrow, which in turn influenced the Philippine economy to rise once again. Also, the one thing everyone in the world missed, physical connections. Spending time with your loved ones, after chatting with them in a virtual setting and back into the usual face-to-face, is one of the most beautiful things that you could ask for.
Cherishing those few moments really tugs at your heartstrings and nostalgia of the innocent past. You really feel that time flies fast and you take it upon yourself for the things you can do right now for the long-term future. Yes, there are still 365 days and counting to accomplish your New Year resolutions and promises.
It is okay, don't pressure yourself to finish everything immediately. Change takes time and preparation is really key, so your checklist may take a bit longer than you'd expect. In this article, we have listed a couple of (practical) New Year's resolutions and reminders to remember and you can manifest these things into 2022.
Practical New Year's Resolutions for 2022
A. Moving on From Failures
This is a fairly common thought for every New Year's Resolution. Of course, it should be! That is why New Year's is called that way. Forgetting your past may be difficult, especially when last year had mostly downs, rather than a lot of ups. That is life in a nutshell; failure allows us to see clearly what we all need to do in the distant future. It creates a core memory so that it reminds us why it is important to bounce back in 2022.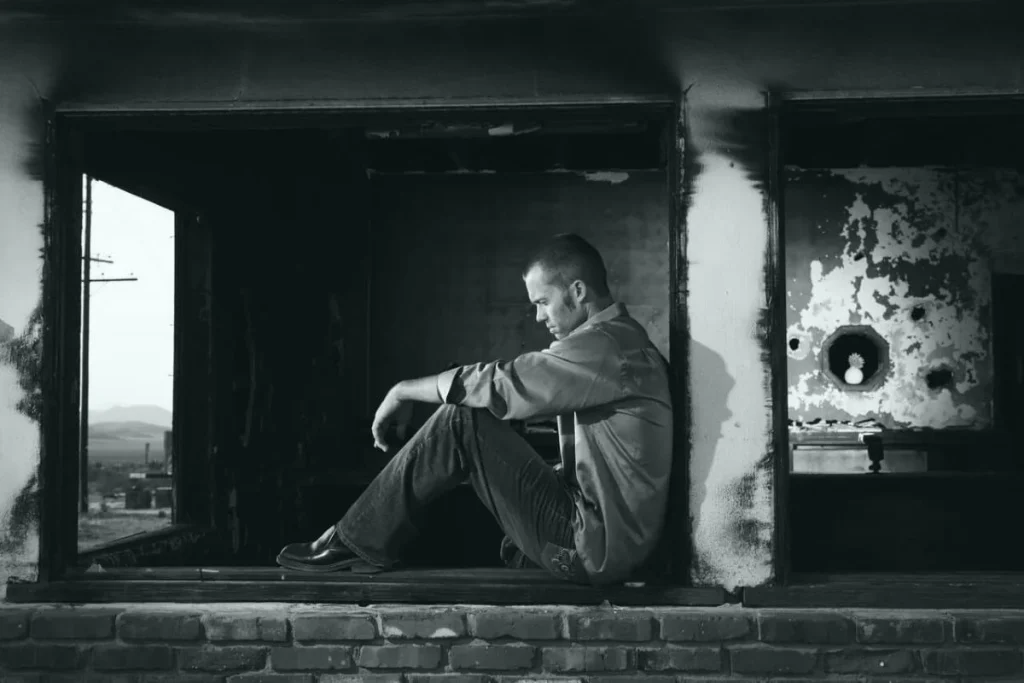 Remember this, the New Year isn't entirely about changing yourself, it is the journey of becoming the better version of yourself. Write down your failures and your reasons why you want to overcome them in the first place. Start journaling or write it down on a piece of paper for your own reminders.
B. Forcing Yourself Into a New Hobby
Now, after reading the word "forcing" seems a bit aggressive, strap yourself in. The New Year is a journey to a better version of yourself. Thus, you got to spice up your usual routine. There is no denying that being comfortable is one of the greatest feelings in the world. But, you probably forgot that the long, hard work makes that thought even sweeter. Break up your usual routine to learn something new. Something that appeals to your tastes and should be fun and exciting.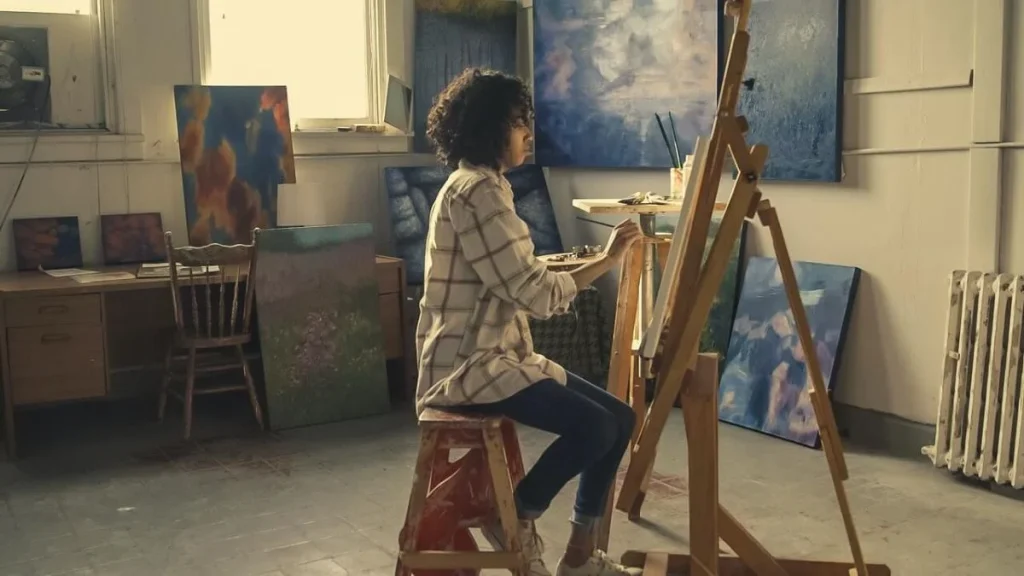 That hobby could be anything, one that is an advanced version of your current skills and course or an entirely new thing that you never even bothered to try out or are genuinely interested in, but never did for various reasons. Now, it is the perfect time to do so and who knows? Maybe, it can benefit you in the long-term, because it provides a huge break into your usual routine that allows you to be more confident and enhances your well-being. The latter of which seems more important nowadays, along with your physical health. This specific thought serves as a perfect transition into your next manifestation.
C. Health Is Wealth
The pandemic shook the entire dynamic of the modern world. It reminded everyone why our health – mental and physical – is vital to our survival and thinking. This is connected with the previously mentioned, "new hobby." This is a hobby that most of you didn't bother with in the first place, forgot about it, or stopped doing it entirely because you are busy and other personal reasons got in the way.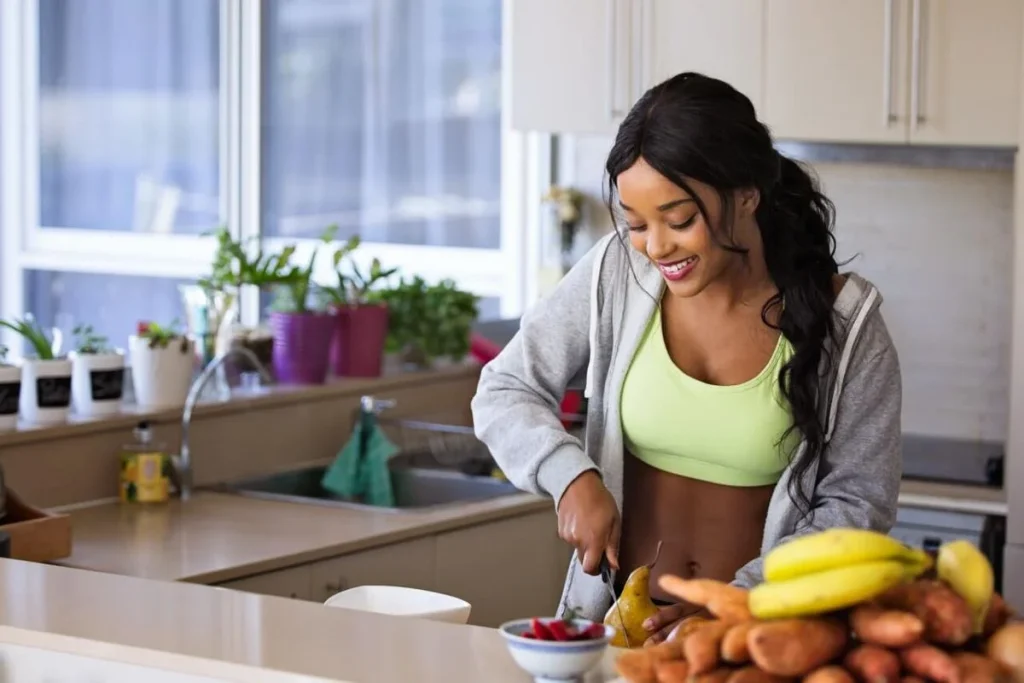 This year, one of your goals is to strengthen your health further. Start by researching on diet, as the majority of managing your health starts with the food that you are consuming. This does not mean cutting your favorite comfort foods like pizza, ice cream, or fried chicken out of your life forever. It is just discipline and moderation through your diet and 5 – 6 day workout days. Focus on eating high protein, low to medium carbs, and fiber foods and remove refined sugar to fuel balanced nutrition for your body. Always hydrate and eat fruits and vegetables before your lunch and dinner meals.
Then, exercise to complement your diet, either by weightlifting, cardio, or calisthenics. Whichever exercise fancies you, be consistent in it to reap the long-term benefits. You don't have to start with an intense routine immediately. Gradually build up to it with easy variations of exercises – with or without the usage of equipment. This is a New Year's Resolution that you should be actively doing, at least three to six times a week, and you can easily squeeze 20 minutes to an hour of exercise into your daily routine.
Also, rest is very important. Even though diet and exercise training are key factors to your health, your sleep hours matter the most. You should be hitting at least seven to eight hours of sleep, as your body regenerates your nervous & immune systems to be restored to their optimal state and repair your muscles. Besides the physical benefit, your mental health is also optimally healed through this simple action. Nothing beats a good, long sleep as it is your deserving reward after a busy day.
D. Start Thinking About Long-Term Investments
Moving further into our last New Year's Resolution, the previous resolutions are primarily focused on yourself and self-growth. This specific resolution is now focused on what you are capable of doing for long-term financial growth. After all, we have goals to achieve like traveling, providing gifts for our loved ones, and advancing the individuals that we are passionate about.
You must be conscious about future-proofing your investments and assessing your needs and wants, especially in this day and age. You might be asking yourself, "where can I invest my money?" Of course, most people would start investing in their own businesses, become sole entrepreneurs and begin their ventures in the online space. Well, it is an attractive proposition and gauges your interests as a platform for profit-making.
But, there is one sector in every market that has shown reliability and longevity after surviving multiple downs – the real estate sector. Real estate still remains a viable investment over many years, especially in the Philippines. Several prime locations in Metro Manila have surged in a myriad of infrastructure developments to further promote a global lifestyle across the region.
The Philippine property sector is a resilient industry titan in the last three decades. It has survived the Asian Financial Crisis in 1997 and the 2008 Global Financial Crisis. It has also managed to overcome the woes of the COVID-19 pandemic in 2020 and this year is no different as it remains to be resilient. Developers have utilized the trends and worries about the pandemic into their project's features. Condo living has retained its demand and interests, specifically to first-time homebuyers, young professionals, and returning OFWs.
People have become more conscious about their long-term home-buying decisions. With the pandemic, they have to look at how convenient their access should be to their needs and wants, the safety and comfort of their homes, and the value of their investments. Especially when they invested in a property to take advantage of rental opportunities for passive income.
What they need is a viable location, developer, and project with various benefits to complement their investment and has a lot of developments to influence rapid value appreciation of the property location.
The Courtyard – Condo in Taguig by Crown Asia Properties
The Courtyard COHO by Crown Asia Properties is your next premium real estate investment that will provide you with a global lifestyle at your doorstep. The Courtyard is a pre-selling condo in Taguig that offers an extraordinary upscale development within the urban city. The condo development provides residents the absolute convenience of living near Bonifacio Global City and other first-rate key establishments, a retail commercial strip on the ground floor, and the accessibility of multiple road infrastructures for faster travel times.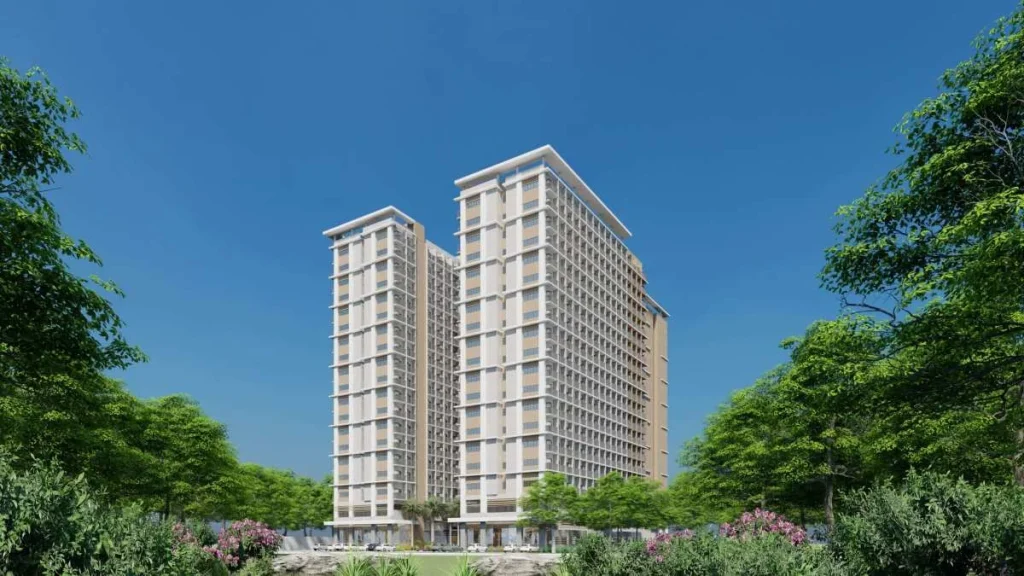 After a long day at work, The Courtyard COHO greets you with its resort-inspired amenities and an open green space pavilion that harkens the feeling of an everyday vacation. The posh amenities put future residents' wellness first and create a serene atmosphere just a few steps away from your home. An active lifestyle is capable within this high-rise community and investors are attracted to this condo development's live-work-and-play atmosphere. Residents are comfy with The Courtyard's compact and modern Studio Units that give you a spectacular view of the Bonifacio Global City skyline.
Everything is at an arm's stretch, as the property is located along Pedro Cayetano Boulevard, strategically near the C-5 Road that gives residents a 15-minute drive to BGC and other places in Metro Manila. Transportation hubs, medical facilities, and lifestyle centers, such as Vista Mall Taguig, are within your reach.
This is the perfect time to invest in a property like The Courtyard COHO by Crown Asia Properties, as the capital value appreciation of the property is growing. Due to the various infrastructure developments within the area, such as the C-5 Southlink, the future Metro Manila Subway and South East Metro Manila Expressway, and the recently opened BGC-Ortigas Link Bridge. It is no wonder that the property is well-poised to appreciate in value over the next few years. The area's continuous developments further add benefits to the pre-selling development for seamless and accessible driving, higher rental yields, and the news of the Philippine economy opening up again due to more vaccinations and eased restrictions.
The Courtyard COHO is the best condo for sale in Taguig, one that enables its investors a progressive and investment-worthy condo living – providing you with an exclusive, vertical village community that is designed with finesse and elegance.
Related Blog: The Best Investments in the Philippines this 2022 for Beginners