Whether you're in the mood for a cup of coffee, a quick bite to eat for a sudden craving for a chocolate mille crepe cake, or just a chill place to hang out at a cafe veranda with a view of the Taal Volcano or just casually looking for a coffee shop in Tagaytay, this community has it all. We've rounded up some of the best coffee shops near the leisure condo in Tagaytay, Pinevale that you shouldn't miss out on. From cozy cafés to hipster hangouts, these spots offer something for everyone. So come on in and join us for a cup of the finest coffee around with our list of some of the best coffee shop in Tagaytay.
Here Are Some Coffee Shops and Cafe in Tagaytay City That Will Satisfy Your Craving for Caffeine:
Cafe Agapita
This is the perfect place to enjoy a relaxing coffee break or a cozy evening with friends. Their unique natural atmosphere and friendly service make it the perfect spot to get away from the bustle of city life. They also have a wide variety of delicious coffee drinks, tea, pastries, and dishes that are sure to please. You may also choose to dine in their alfresco area or inside their aesthetic cottage-style cafe.
Sunday Sunday Cafe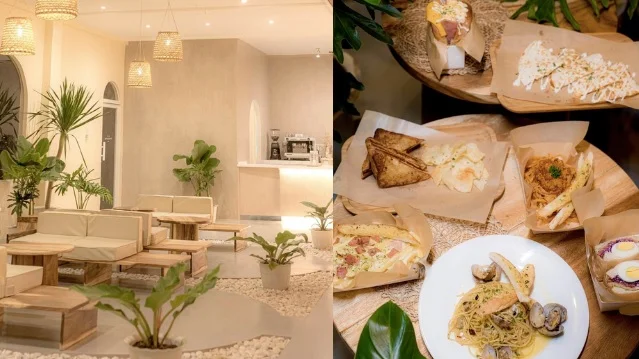 photo from yummy.ph
Wishing it's Sunday every day? Say no more and visit Sunday Sunday cafe for your next caffeine fix. This cafe is perfect for you and your loved ones to hang out. The interior of this cafe is very minimalist and it is also perfect to be added to your artistic gram. Their variety of coffee and refreshers are really a must-try, most especially their best-selling Korean Egg Drop! The location is also very accessible since it is only located along the main road, Emilio Aguinaldo Highway.
Mezza Tierra
Looking for the best treat with the best view? Visit Mezza Tierra, an artisanal modern cafe with a wide variety of selections that is perfect for a cozy brunch. Experience sweet pastries while appreciating the beauty of Taal Lake! Don't miss out on dining in their rooftop alfresco for an exceptional dining experience. It is located at 2360 C Calamba Rd Purok 157 Brgy. San Jose, Tagaytay.
Bodhi Cafe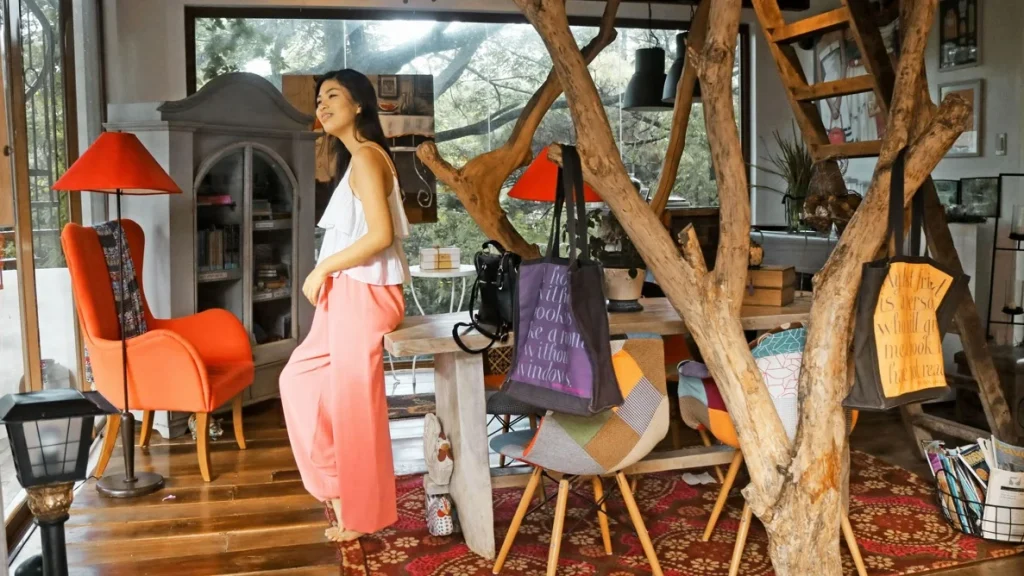 photo from wonderfilledjournal.com
Calling all certified bookworms! This Insta – worthy café is ideal for book lovers! Customers can spend hours savoring a cup of coffee while looking through their favorite books in the cafe's collection of books, which is not solely for display. Additionally, this idea is derived from the cafe's name, Bodhi, which is a Sanskrit term that means enlightened.
The Bodhi Cafe is situated in Brgy. Neogan, La Bella Market Village, Tagaytay City.
Facio Coffee and Cocktails
In search of a tranquil setting to take in the cool Tagaytay weather? You must go to Facio Coffee and Cocktails, a relaxed outdoor cafe where you can satisfy your caffeine demands by a campfire. S'mores and local specialties are available, and both combine well with the cozy ambiance. Also, they offer chicken, pasta, and an all-day breakfast.
Facio Coffee and Cocktails is located at Hortz Hotels & Resorts, Emilio Aguinaldo Highway, Kaybagal South, Tagaytay.
Hello Cafe Tagaytay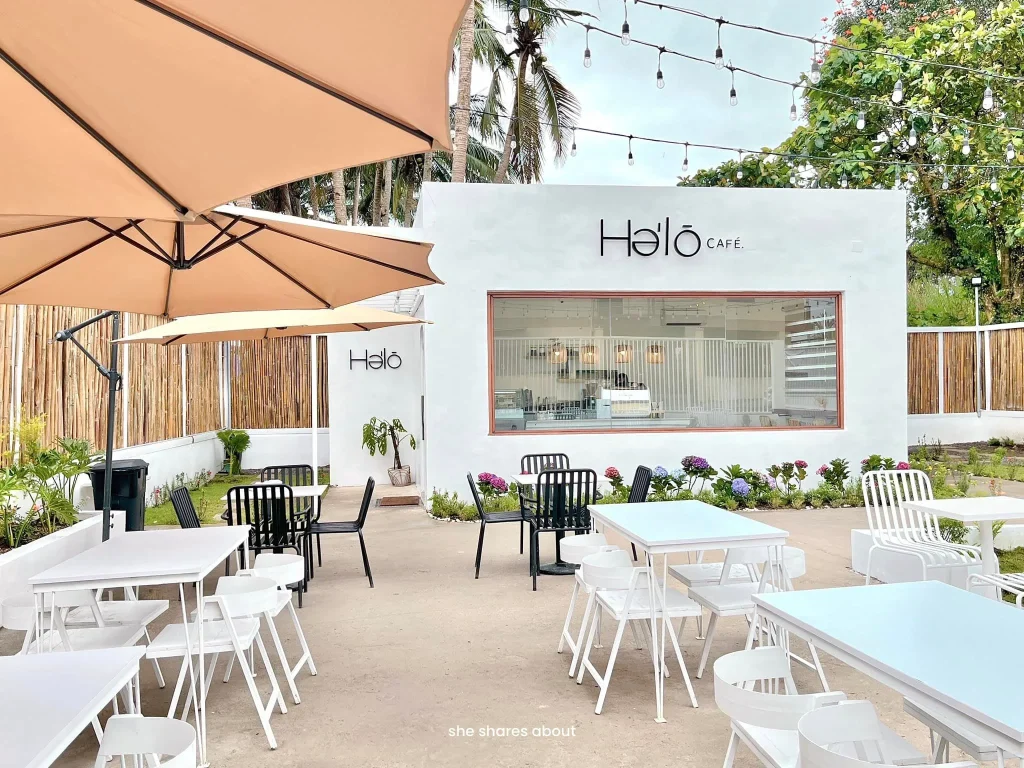 photo from thesmartlocal.ph/tagaytay-cafes
Dine at Hello Cafe if you enjoy all things minimalism while exploring Tagaytay. A simple, white building that is inspired by the Japanese lifestyle retailer Muji. Although there isn't much space inside, there are lots of seats outdoors. Even though the café has a simple aesthetic, the meals they serve are hefty. Get their Hello Big Breakfast to fuel up for a day of fun in Tagaytay. It includes scrambled eggs, bacon, ham, sausage, hashbrowns, and buttered toast. Pair this with the Hello Signature latte for an extra jolt of caffeine. It is a salted cream and cinnamon-flavored iced latte.
Hello Cafe Tagaytay is located at Lot 2F-8, Polivel Subdivision, Maitim Second East, Tagaytay City, Cavite.
Marj's Cafe
Marj's Cafe's floral and pastel decor will give you the impression that you are dining along Paris' streets. A more European atmosphere is provided by this Tagaytay cafe, which serves coffee, pastries, pizza, and spaghetti. However, you shouldn't forget to try their frozen cheesecake. The flavors include strawberry, mango, blueberry, and Oreo. Marj's Cafe additionally provides all-day Filipino breakfast foods.
Marj's Cafe is located at Aguinaldo Highway, Kaybagal South, Tagaytay City, Cavite.
Sspace CoffeeBar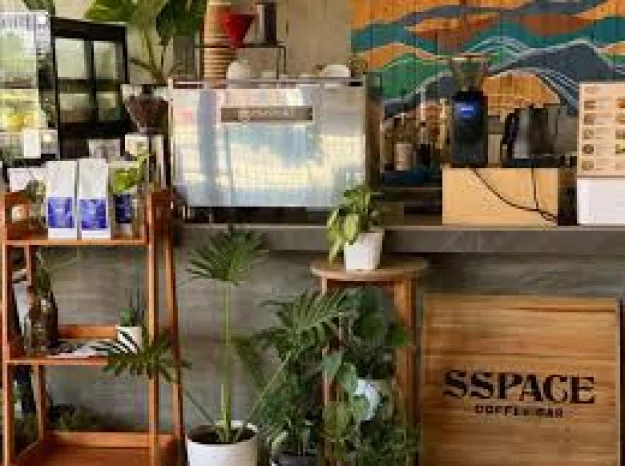 photo from cappo.coffee
Due to its location, this stop is very unobtrusive but is a favorite of both bikers and riders. A modest, minimalist cafe located along Santa Rosa-Tagaytay Road is called Sspace, which stands for "Slow Space." You can customize your homemade coffee by selecting the brewing technique and coffee beans. Additionally, they serve breakfast items, sandwiches, pasta, and mocktails.
Kuuma Kaakao
Filipino favorite cuisine is perhaps the best with Taal Volcano's breathtaking scenery.
Filipino kakanin, a traditional hot chocolate drink, and snacks are available in the modest, locally owned café Kuuma Kaakao.
If you're not in the mood for sweet puto bumbong, bibingka, or turon, they also serve spaghetti.
Hillcrest Plaza 4120 in Tagaytay City is where you can find Kuuma Kaakao.
Hillbarn Cafe and Restaurant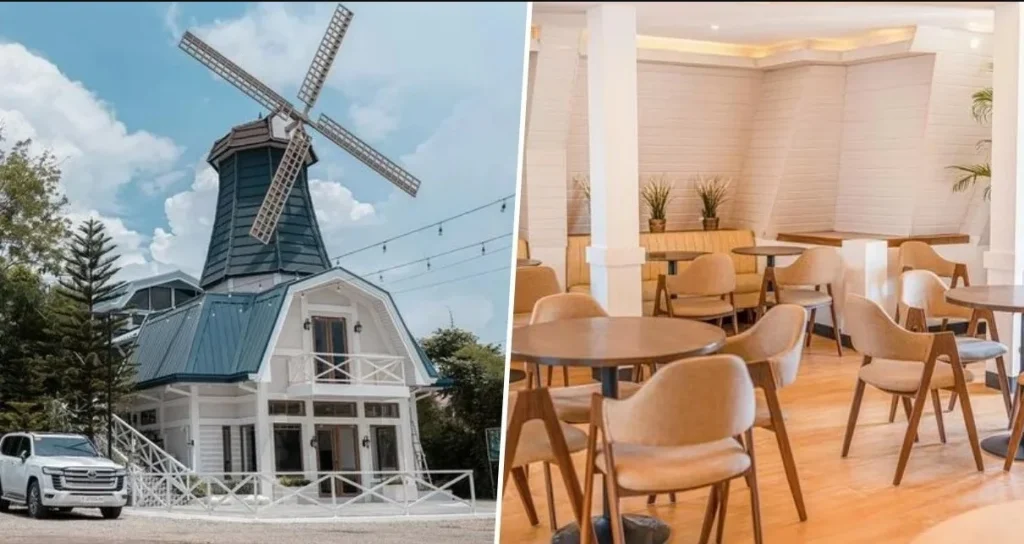 photo from windowseat.ph
Visit the Hillbarn Cafe & Restaurant in Tagaytay and pretend that you are in the Netherlands as you eat. This cafe is housed in a building that resembles a Dutch windmill, complete with Scandinavian decor and big windows that allow in natural light. Steak Fries are the restaurant's most famous dish. But you could try their Grilled Jumbo Prawns Sandwich for something more reasonably priced. Juicy, giant prawns are served with lettuce, mayo, and brioche bread. Get their Sky Latte, an iced latte laced with butterfly pea blossoms and topped with salted cream, for a beverage fit for an Instagram picture.
Hillbarn is located in Tagaytay City along Daang Luma Road in Kayabagal North.
Kubli Cafe Bistro
Kubli Cafe Bistro, which features a tropical ambiance, offers private dining options under nipa huts. There are lights at night that give the area a lovely atmosphere. They provide Filipino comfort food in addition to American, Mexican, and Japanese food cuisine. You may even enjoy some beloved Filipino food, such as bulalo (beef shank soup), which is a must-order when visiting Tagaytay.
Kubli Cafe Bistro is located along Tagaytay-Sta. Rosa Road, Barangay Francisco, Tagaytay City
Before going to the newest Tagaytay Cafe that will surely satisfy your craving for coffee, here are some Tagaytay cafes/coffee shops that you should also try out: Bag of Beans, Concha's Garden Café, and Tsokolateria Artisanal Café.
And now…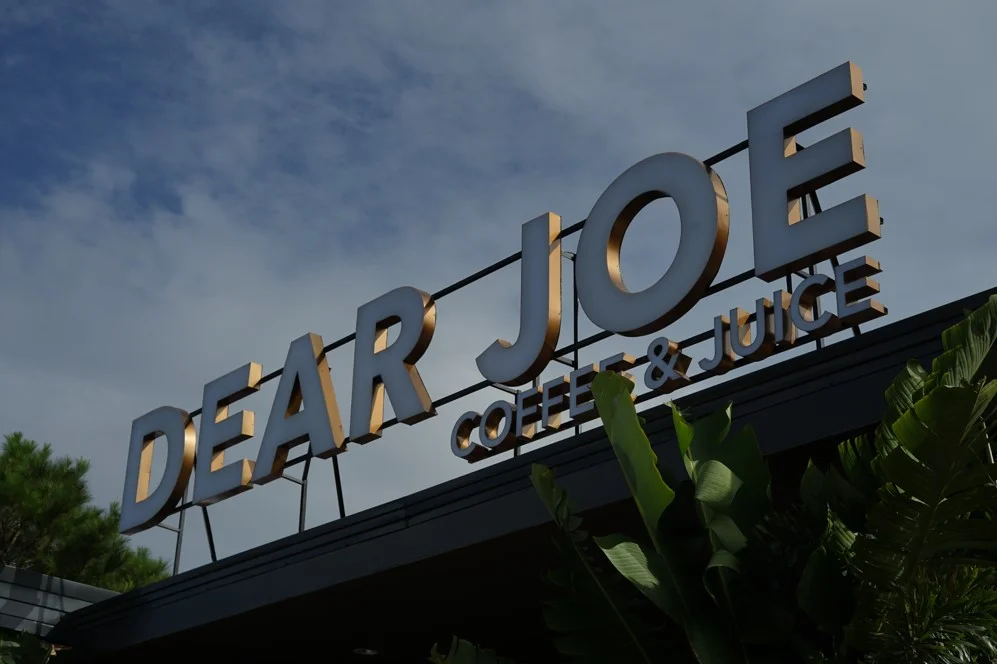 The newest addition to this long list of must-try cafes in Tagaytay is Dear Joe Tagaytay. This cafe is only a few minutes walk from Tagaytay's First Smart Leisure condominium, Pinevale. Dear Joe is known as the First Letter Writing Cafe in the Philippines, where you can write your heart out to your loved ones!
You must try their best-selling Ca Phe Sua Da as well as their wide choice of Sherbet!
Live close to these cafes!
Discover Tagaytay's wide range of food to try while living within its vicinity! Crown Asia has in store for your property investment. Crown Asia offers a leisure condo in Tagaytay called Pinevale, that is about to rise just beside Dear Joe Cafe.
Related Blog: Hidden Restaurants Near Your Pinevale Condo in Tagaytay