As the country pursues a better and more efficient mode of transportation by developing road and transportation projects such as the LRT Extension, the Philippine government recently proposed a new railway that will travel from the busy cities of Metro Manila going to the serene provinces of the South. Fortunately, The Asian Development Bank (ADB) has a loan agreement of up to $4.3 billion to assist in the financing of the building of a modern suburban railway line between Metro Manila and the Philippines' Calamba City.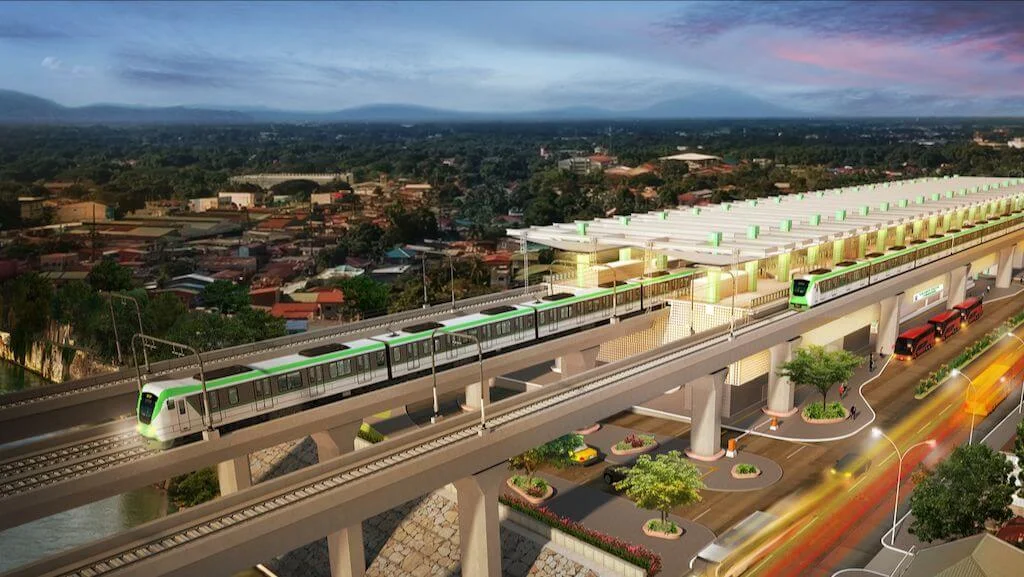 Photo from adb.org
The South Commuter Railway Project, which is part of the North-South Commuter Railway (NSCR) network, is the Asian Development Bank's (ADB) largest infrastructure funding in Asia and the Pacific region to date. Once completed, the South Commuter Railway will provide commuters with quick public and easy transportation from the cities of the National Capital Region such as Makati City to the Southern provinces of Luzon like San Pedro and Sta. Rosa. Aside from this, the newly approved mode of transportation aims to reduce traffic congestion and contribute to the Philippines' climate change goal by reducing greenhouse gas emissions. As stated by the Vice President of ADB East Pacific, The South Commuter Railway is part of the Asia Development Bank's initiative to invest in infrastructures as a reflection and commitment to helping the country reduce poverty while attaining a high and resilient economic growth to improve the lives of the Filipino people.
South Commuter Railway follows the Asian Development Bank's financing of the Malolos–Clark Railway line, which is now under construction north of the city. The project is said to be nearly 55 kilometers (KM) running from Metro Manila to Calamba City. Other details are soon to be released.
The significance of having developments and infrastructures near your home
To make living more comfortable and convenient, infrastructure such as facilities, equipment, systems, and other structures are made to create processes that will improve the lives of each individual in a society. It is also an essential factor that will determine the residential development of a certain location.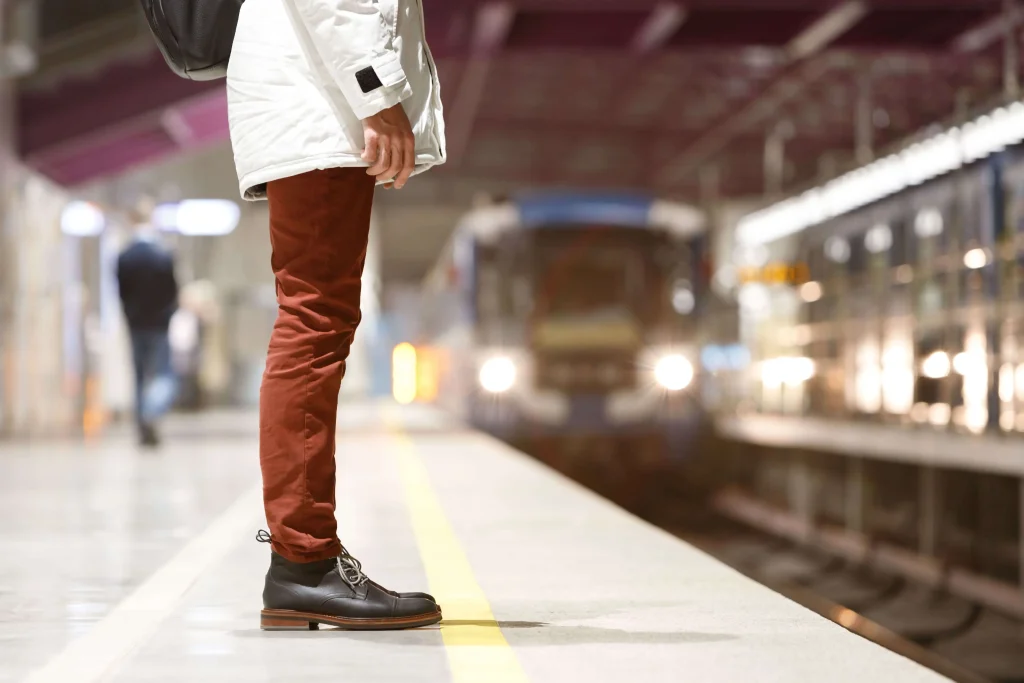 In addition, international and local goals depend on the existence of infrastructure. The economy requires an efficient and reliable infrastructure that will link supply chains and actuate the transportation of goods and services across different regions and areas. It also connects households from the southern and northern provinces to the National Capital Region and vice versa for each region to receive better quality of education, healthcare, and other opportunities. Thus, infrastructure determines the lifestyle of a certain residential location.
Other developments such as universities, hospitals, lifestyle malls, and business parks are also necessary for a certain area to advance and prosper. These facilities will initiate economic progress and develop a better quality of life.
Santa Rosa as one of the highly-urbanized area in Luzon
As most countries try to adapt to the New Normal due to the ongoing pandemic, Filipino residents now prefer living in highly-urbanized areas outside the National Capital Region where they can enjoy breathable open spaces, greeneries, and areas with less density and population. According to an article by Business Mirror PH, there is a rising number of Filipino citizens from the high-income bracket up to the lower-income group have been investing and purchasing residential units outside Metro Manila since the outbreak of the alarming pandemic began in the Philippines in March 2020.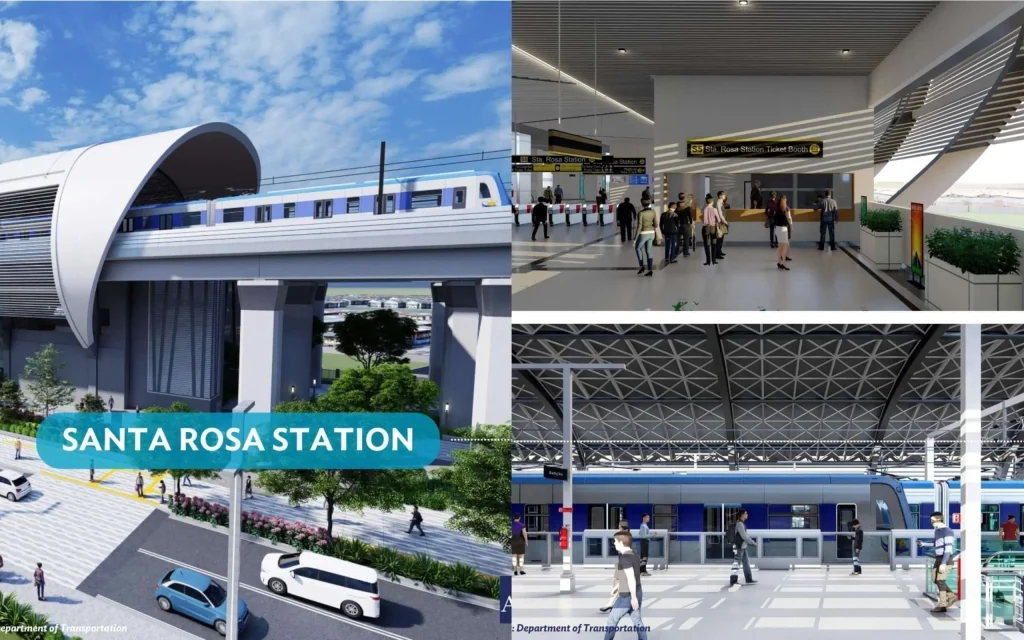 Photo from nolisoli.ph
Santa Rosa City in Laguna, also known as the Lion City of the South, is one of the hotspots where residents are aiming to invest because of its open space and greenery while having close proximity to Metro Manila. Santa Rosa is accessible through the South Luzon Expressway via MAMPLASAN Exit, Santa Rosa Exit, and Eton/Greenfields Exit. The Cavite-Laguna Expressway is also present in the area, where travel time is cut short from the cities of Cavite to Laguna. The said progressing area is currently known to be an advancing and growing city due to the ongoing infrastructures and existing developments within the said area.
Moreover, House and lot for sale in Laguna are now recently searched and viewed due to the economic value and beauty it holds. Likewise, Santa Rosa is known to be the second university belt of the South due to its existing universities such as the De La Salle Binan, Xavier School, Brent International College, Miriam College of Nuvali, and Ateneo Graduate School of Business. To add to the list, the city is now housing the future University of Santo Tomas Santa Rosa Campus and the University of the East.
If you are looking for a more luxurious and grand lifestyle, Santa Rosa is the place to be because it hosts several lifestyle malls and recreational spaces where you can freely enjoy, relax and unwind. To name a few, Vista Mall Santa Rosa, Solenad Ayala Mall, SNR Membership Shopping, and Paseo de Santa Rosa Outlets are some of the lifestyle centers where you can access all necessities. Aside from that, you can also relax, enjoy and explore with your family and friends in recreational areas in and near Santa Rosa such as the Enchanted Kingdom, Canlubang Golf and Country Club, Nuvali Park, and Tagaytay City.
Valenza by Crown Asia | House and lot for sale in Laguna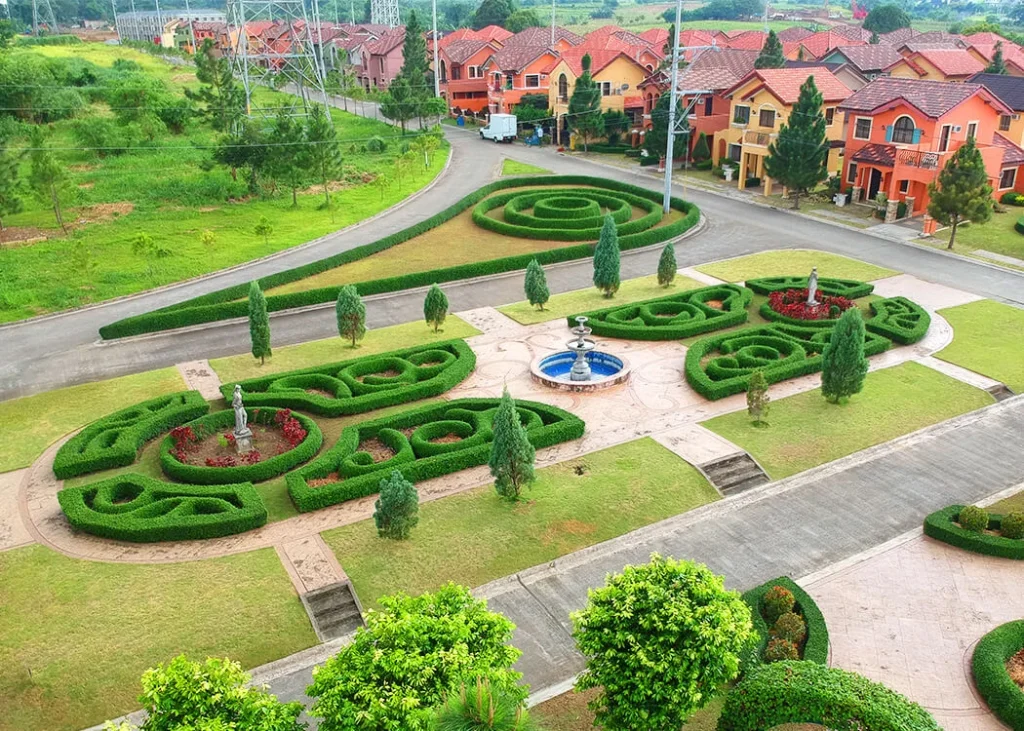 Dreaming to live close to these developments and infrastructures? Valenza is a luxurious and vibrant residential community that offers prestigious living in a serene and secure environment while still having access to the comforts of the Metro like malls, restaurants and schools. This 22-hectare Italian-inspired community in Sta. Rosa, Laguna reflects the unique and romantic vibe of Italy with its array of impressive Italian-inspired houses amidst a well-crafted neighborhood complete with picturesque statues, fountains, walkways, and a beautiful garden. Amenities of the community include a swimming pool, clubhouse, and spacious pocket gardens. Consisting of three phases, house and lot for sale in Sta. Rosa Laguna– Valenza, offers a wide variety of property choices such as house and lots (RFO and NRFO) and lots only. House models have floor areas ranging from 109 sqm to 221 sqm with 3-4 bedrooms.
To know more about the properties of Crown Asia in Santa Rosa, Laguna, visit our website or book an appointment today.
Indeed Sta. Rosa is a great place to invest in. And the value of the properties will soon increase due to the South Commuter Railway Project which will have its own Santa Rosa station within the city proper. This will provide its residents with safe public transport as well as easy access to the Metro.
Read more: Effects of the Metro Manila Subway and Railways on Business and Real Estate