Living close to an airport has several benefits, particularly for frequent travelers, especially for business purposes. One of the most important benefits of living in a condo near the airport is its unmatched convenience for frequent travelers. Condominiums near airports like Crown Asia's Condo in Las Piñas, provide inhabitants with a unique set of pristine and convenient living experiences. Imagine saving valuable time on commutes and avoiding the stress of making lengthy trips to catch a flight by being only a short distance from your departure gate. Residents' travel experiences are substantially smoother and more enjoyable because they can quickly access the airport for both business and pleasure travel.
The collaborative plan for Ninoy Aquino International Airport (NAIA) restoration is of great significance for the future of Manila's main entry point. To increase passenger comfort, capacity, and efficiency, the remodeling project aims to expand and modernize NAIA.
Construction of new terminals, the extension of current terminals, and upgrades to landside and airside amenities are all included in the rehabilitation project. The airport's capacity will expand as a result of these infrastructural upgrades to handle an increase in travelers, airlines, and flights.
The country's main international gateway into the Philippines is Ninoy Aquino International Airport (NAIA), which links the country to the rest of the world. Compared to Clark International Airport, NAIA is located in Metro Manila, The airport accommodates international flights and domestic flights The number of passengers using NAIA, the busiest airport in the nation, has increased significantly over time. It has become essential to increase the airport's capacity in order to handle this growing demand and give travelers a smooth journey. With the joint proposal of the airport authorities for the rehabilitation and renovation of the National Aquino International Airport, it is expected to improve the service and facilities of the establishment for the welfare of its domestic and international passengers.
Ninoy Aquino International Airport Is Labeled as One of the Worst Airports in Asia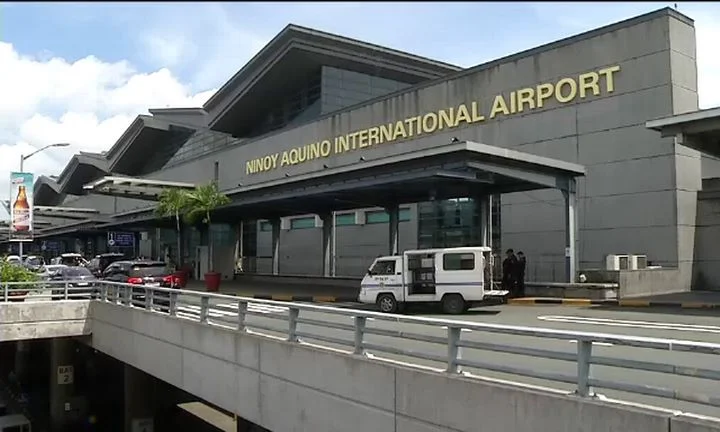 photo from cnnphilippines.com
Based on the reports of Lance Spence Yu on Rappler (2023) From being dubbed the worst business class airport in the world to dealing with numerous instances of passenger theft by security screening officials, NAIA has been dogged by controversy. The most recent came on May 1, when a power outage prevented 9,000 passengers from boarding their aircraft, while on January 1st, an equipment failure stopped all of the Philippine airspace and left more than 78,000 passengers stranded.
According to a survey by the American luggage app Bounce, the Ninoy Aquino International Airport (NAIA) is the worst airport in the world for business-class tourists, according to a news item online published by GMA. The passenger terminals are not cozy and comforting, unlike Changi Airport in Singapore. The Singapore Airport is the best and the finest airport in Southeast Asia.
NAIA is ranked 38th out of 38 busy airports worldwide by Bounce's Business Class Index with a 0.88/10 business class score. The study examined the airports' annual percentage of on-time flights, number of destinations served, lounge availability, and Skytrax ranking.
The Department of Transportation and the Manila International Airport Authority questioned the study's methodology and addressed the three areas where the Philippines performed poorly in a statement.
However, according to Insider (2022), NAIA has constantly been rated as one of the worst airports in the world for years. According to the often-cited travel website Guide to Sleeping in Airports, which described NAIA as "large and frustrating," it was the worst airport in the world from 2011 to 2013. The website also cautioned travelers to "expect to wait in numerous long lines as you make your way to your flight."
According to a report by the Manila International Airport Authority (MIAA), the airport had a 40% on-time performance OTP at the beginning of 2016.
Since then, NAIA has attempted to improve its reputation. After a number of improvements and updates, it achieved an 83% OTP from national carriers in September 2019.
Taking it into test
Based on Insider's report (2023), Marielle Descalsota went above and above to obtain an answer and put it to the test by scheduling a flight to see if NAIA is actually one of the worst airports, as claimed. Descalsota made a business class reservation on Philippine Airlines (PAL) from Manila to Singapore since she was eager to experience it as an adult.
She spent about $1,152 (or 1,600 Singapore dollars) on a roundtrip ticket. A return economy ticket, in contrast, costs about S$650 ($470). It takes about three and a half hours to fly from Manila to Singapore.
The country's financial and commercial hub, Makati, was reached by car in roughly 40 minutes. The initial security checks went without a hitch, and there was barely any traffic. Descalsota claims that the first issue she ran across didn't take long to arise: when she attempted to check in at the business class counter, no one was there. She said that she spent 15 minutes waiting for employees to arrive at the desk before joining the lengthy queue at Economy. She completed the form and passed through immigration and security in less than ten minutes. At the edge of the terminal, she noticed the Mabuhay Lounge, PAL's business class lounge.
She discovered a disorganized scene and lengthy queues of people behind the counters as she made her way to the gate. The airport has undoubtedly improved since it was named the worst airport in the world, but it still has a long way to go before it can completely shake off its bad reputation.
Manila International Airport Authority and Department of Transportation's Collaborative Proposal to Renovate NAIA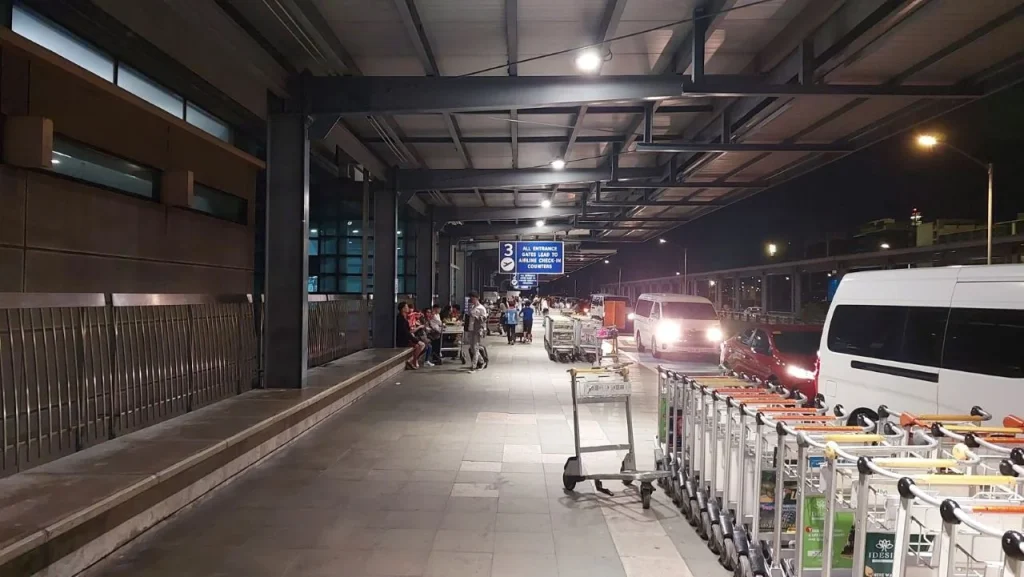 The NAIA consortium prepared a joint proposal on how the upgrade to its services and capacity should look, indicating that the government is taking the rehabilitation of the ailing Ninoy Aquino International Airport (NAIA) seriously.
The National Economic and Development Authority (NEDA) board has been asked to approve the proposal that the two organizations have filed. The project, which is part of a proposed public-private partnership agreement, would increase NAIA capacity and ensure safe operations while significantly improving the passenger experience.
The proposal states that the private partner will operate and maintain the international gateway for 15 years in order to recoup investments paid for facility upgrades.
The commercial concessionaire must, according to the DOTr, "ensure that there is sufficient capacity to meet growing demand in the Greater Capital Region while new airports elsewhere in the region are still at various stages of development and planning."
The Naia rehabilitation project intends to enhance traveler experiences by lowering waiting and processing times, supplying more modern amenities, improving connectivity between terminals, and expanding the airport's capacity to handle more passengers.
In accordance with the PPP contract, a private concessionaire will enhance the terminal's current amenities, renovate the airport's runways and taxiways, and purchase contemporary air traffic control equipment.
In exchange, the private concessionaire will be given 15 years to operate the airport and generate a profit before handing it over to the government.
What's new with the NAIA Rehabilitation Project?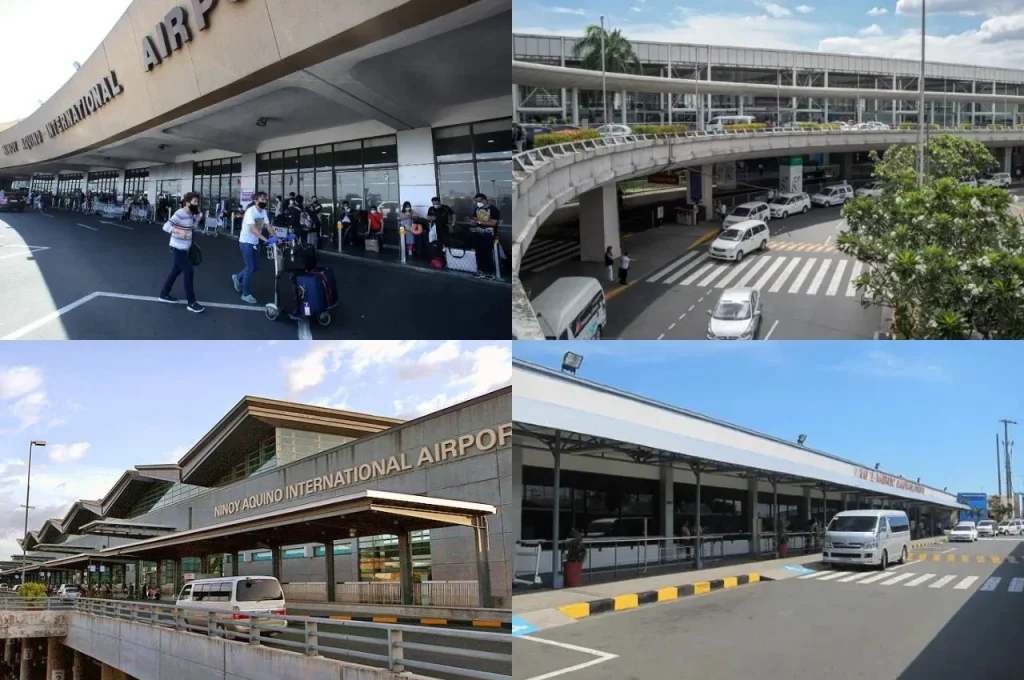 photo from: NAIA Terminal 1 (upper left): rappler.com | NAIA Terminal 2 (upper right) traveloka.com | NAIA Terminal 3 (lower left) philippineflightnetwork.com | NAIA Terminal 4 (bottom right) traveloka.com
According to Angelie Suaco (2023), NAIA serves as the main airport for the Philippines and is visited by around 80% of all scheduled domestic and international flights. Its contributions as a leading facilitator of inbound tourism, which accounts for 12.9% of local GDP and 13.6% of all local employment, make it an important force behind the expansion of Philippine tourism and the nation's economy.
The importance of NAIA accommodating more travelers is rising. The number of passengers traveling through NAIA has steadily increased since 2003, peaking at 47.9 million in 2019. Its declared capacity of 31.0 million passengers per annum (MPPA) has already been exceeded.
The recommendation was made after the Asian Development Bank (ADB) and Secretary Jaime Bautista signed a contract for transaction consulting services in February to make it easier to choose possible partners for the Naia improvement project. However, neither DOTr nor MIAA offered a pricing estimate for the changes.
Earlier, DOTr Secretary Jaime Bautista stated that the terms of reference announcement were anticipated for this month. With this project, it is their hope that visitors to and from Manila, the principal international gateway for the nation, will also gain from the efficiency and service enhancements that top-tier airport operators and investors can bring.
Greater Capacity For Passengers
For any airport, efficient and enjoyable travel experiences are necessary. Passengers may become frustrated and inconvenienced by crowded terminals and long lines. By increasing passenger capacity, the NAIA terminal may shorten wait times, improve security and check-in procedures, and offer plenty of facilities for travelers, such as shops, restaurants, and lounges. Not only will a great passenger experience at Manila Airport increase consumer satisfaction, but it will also foster a better perception of the Philippines in general.
Comfier and More Contemporary Amenities
Passengers will enjoy a more enjoyable and comfortable trip with cozier and modern facilities. Having amenities like comfortable seating, well-thought-out waiting spaces, and up-to-date facilities can help lessen some of the discomfort and exhaustion related to flying. Traveling is frequently a stressful and exhausting experience. In turn, this raises customer satisfaction levels overall and improves people's perceptions of the airport.
More Seamless Communication Between Devices
In conclusion, enhancing Ninoy Aquino International Airport's capacity is increasingly important as the Philippines continues to prosper and flourish. The NAIA will be better able to meet increasing demand, assist economic expansion, improve the passenger experience, promote connectivity, and increase safety and security with a larger passenger capacity. The Philippines can solidify its place as a significant player in the global aviation landscape by investing in enlarging and improving the airport's infrastructure and providing a top-notch gateway that epitomizes quality, ease, and efficiency.
Improved connectivity between airport terminals 
Plans have been developed to build more airports in neighboring provinces, including new greenfield airport developments, to meet the expanding aviation needs of Metro Manila. These should be carried out concurrently with the immediate repair of NAIA even though they will help in the long run to alleviate congestion and load difficulties. Every major metropolis with a population of over 20 million always has more than two airports to accommodate the demand for air travel and to be able to resist shocks and sporadic disruptions. For instance, within a little more than ten years, it is anticipated that Metro Manila's air traffic demand will top 100 million passengers annually.
The Manila International Airport Consortium (MIAC), a collaboration between six major Filipino conglomerates and US-based Global Infrastructure Partners (GIP), submitted an unsolicited proposal to the Philippine government in April. The consortium is led by Kevin Tan, CEO of Alliance Global Group and a member of the consortium. NAIA is currently the only large-scale operating airport currently serving Metro Manila, and it has an ecosystem of supporting infrastructure that would take decades to replicate.
Crown Asia's Condo in Las Piñas Will Benefit From Naia Renovation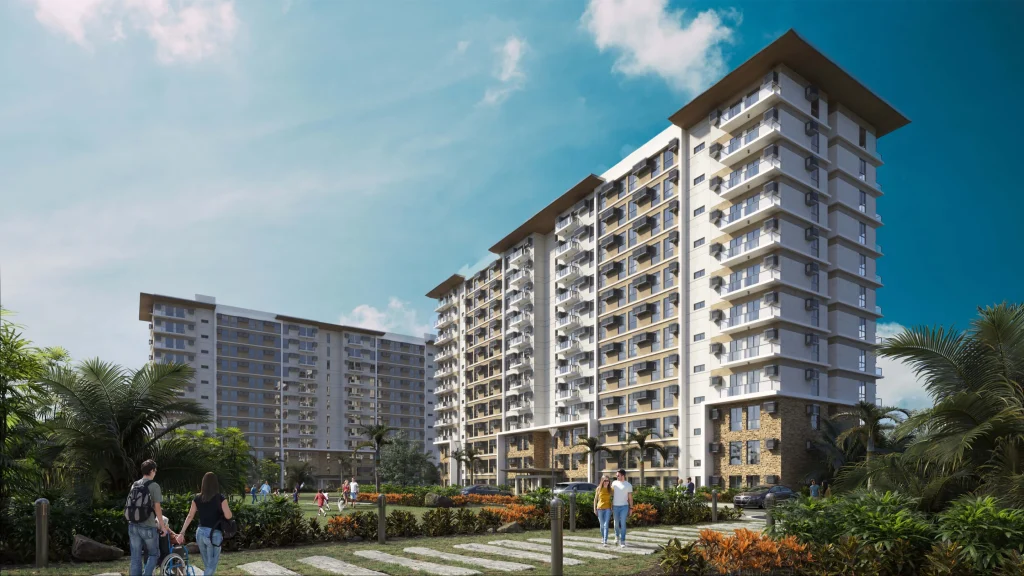 With state-of-the-art amenities and infrastructure, NAIA's makeover is expected to make it a top-tier airport. The occupants of Crown Asia's condo in Las Pias will benefit immensely from this enhancement in terms of connectivity and accessibility. NAIA will provide people with unmatched convenience for both domestic and international travel thanks to increased runway capacity, upgraded terminal amenities, and simplified operations. Residents of Crown Asia's condos will have simple access to a vast network of locations, whether they are traveling for work or pleasure.
The NAIA rehabilitation project involves more than simply modernizing the airport's facilities. It includes the construction of auxiliary infrastructure, such as highways, bridges, and mass transit networks. The tenants of Crown Asia's condos will profit from these upgrades by having access to well-maintained and effective transit choices. The availability of public transit and improved road networks will make commuting simpler and more practical, enabling inhabitants to travel within and outside of Las Piñas without fuss.
Related Blog: Everything You Need to Know About NAIA