One of the main responsibilities of a good parent is to ensure the well-being and proper development of their children, and a great way of facilitating that is to get them to do sports. For new homeowners of who may have just bought a Bacoor house and lot for sale with a big yard for example, an excellent and safe sport to teach the kids is volleyball.
Invented in the United States on February 8, 1895, volleyball is a team sport involving two opposing groups attempting to hit a ball over the net to make sure it lands on the opponent's side of the court. As dictated by the FIVB (Fédération Internationale de Volleyball), teams in volleyball games usually consist of six members each, but the number of players may vary depending on the size of the court, surrounding conditions, or the preference of the players themselves. One wonderful aspect of volleyball is that it can virtually be played anywhere so long as one has a volleyball and a flat surface to play on, thus one can have a game of beach volleyball by the seaside, a match on a grassy field during summer, or even in the snow.
To those who want to know if this beloved pastime is alright for their kids to try out however, below are three reasons that would hopefully be convincing enough to justify why volleyball is a safe sport for children.
Volleyball Minimizes Contact To The Other Players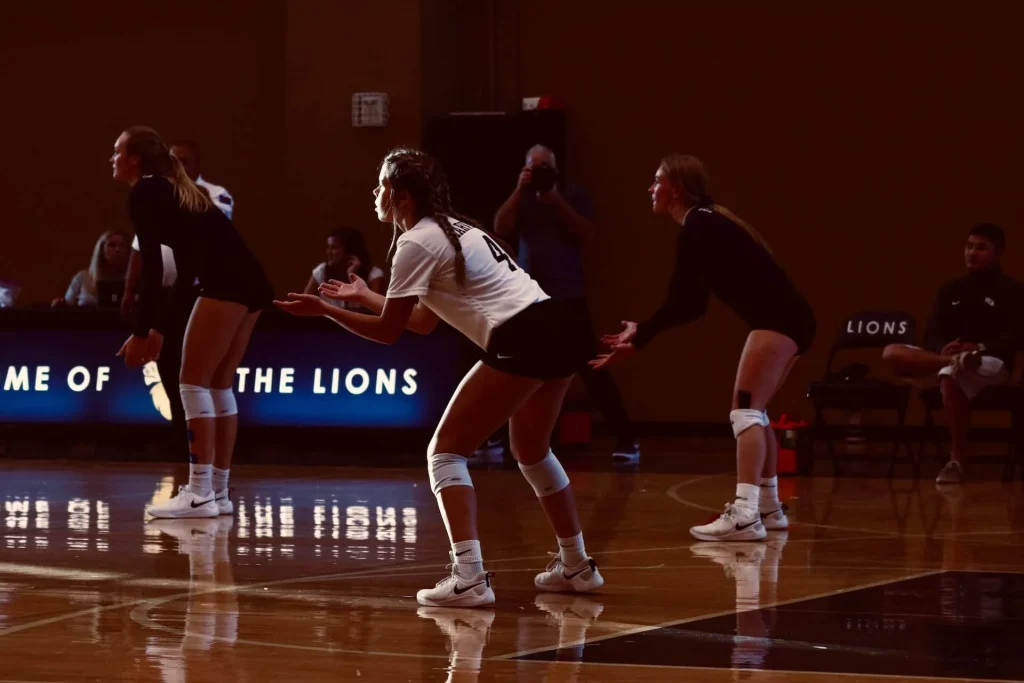 Unlike sports such as basketball, soccer, or martial arts to name a few, volleyball can be categorized as a limited-contact sport, which makes it much more safer than the former examples mentioned. Because of its status, accidents are less likely to occur in a game of volleyball, especially if the rules are followed and proper regulations are implemented on the court.
Since volleyball does not require constant contact between the players, injuries associated with such incidents would occur at a much lower chance. Volleyball can also have low-intensity games for those who do not want to play competitively and are looking to just have fun, which also greatly reduces the possibility of anyone getting significantly harmed. Taking into account the proper application of warmups and exercises before a volleyball match for one's children can also help mitigate potential complications like cramps, strains, and other issues from popping up.
A small benefit that comes from volleyball's nature as a limited-contact sport is that it can reduce the chances of one's kids from catching sickness, since the players are often distanced from one another already.
Protective Equipment That Can Make Volleyball Game for Children Safer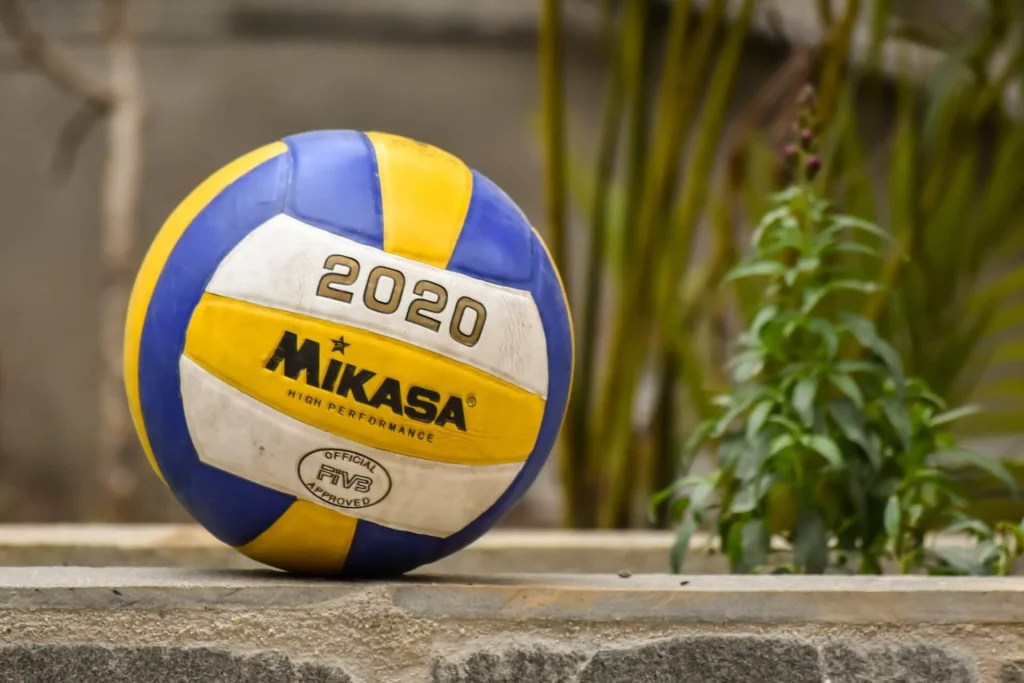 As mentioned earlier, volleyball is already inherently safer compared to other sports due to the way it is played. For parents that really want to make sure that their child is as safe as they can be, there are a number of equipment that they could purchase to better protect their kids while they are playing.
Given that tripping may be a common hazard while playing volleyball, one can opt to get their children knee pads to make sure that they don't scrape their knees upon falling or sliding along the ground. One of the most vulnerable part of the body that sometimes gets strained during volleyball games are the ankles since there are a lot of jumping and running involved in the sport, and thus getting some ankle bracers is also a good idea to prevent that specific scenario from happening in the first place. One other form of injury that could occur during play are bruises on the arms whenever a player hits a ball improperly, as such, investing on a pair of arm sleeves can help lessen the extent of these bruises during a match.
Purchasing these equipment are of course optional, since most often than not getting injured during volleyball is uncommon, particularly if the game is just a casual one involving a simple back and forth with the ball.
A Good Volleyball Game Can Encourage Self-Growth in the Children's Mind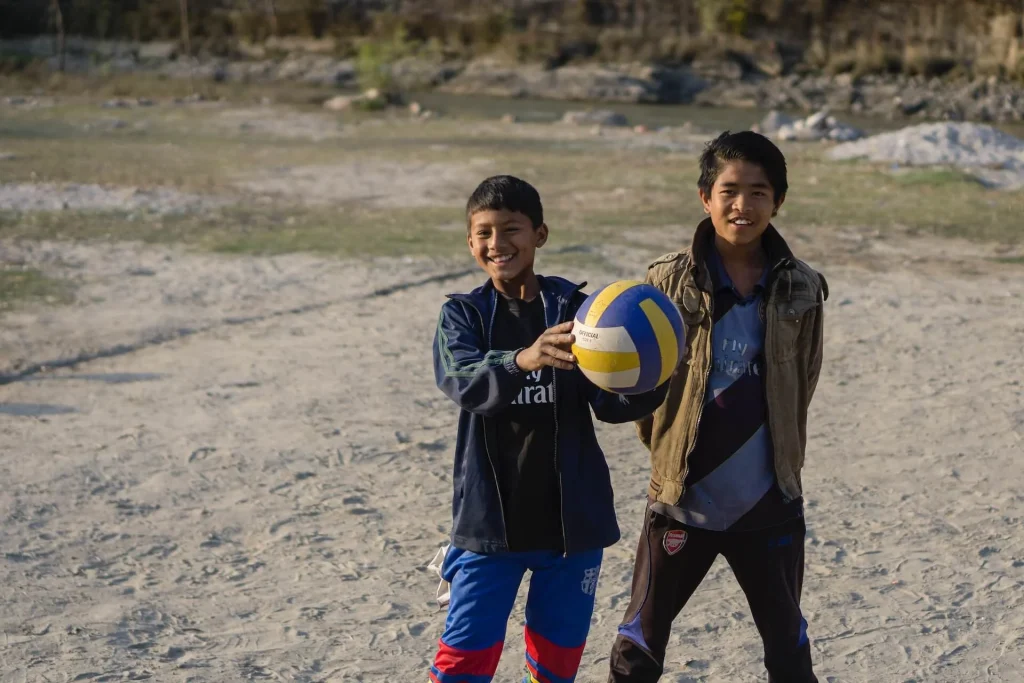 Besides the physical benefits provided by volleyball, this sport can also function as a safe space for cultivating the growth of positive values for adolescents. As one of the most accessible team games for all out there in the world, allowing the kids to partake in it would not only keep them occupied with something beneficial, but it would also let them learn important lessons and memorize great habits that can help them during their lifetime.
One of the key elements of the game is its focus on teamwork, which is not only essential for winning over the other team during a match, but also for succeeding in life itself. Children who participate in team sports would have the opportunity to learn this valuable lesson, and given the inherent accessibility and low riskiness of this sport, it makes itself an excellent choice for parents who want to recommend a good game for their kids to try out. Letting one's children be involved in several volleyball games may also allow them to safely make friends through proper sportsmanship and camaraderie, which is not only good for their long-term development, but their happiness as well.
While there are other sports that one can let their kids try out, volleyball is one of the best out there in terms of safety and reliability due to its ability to be a low-stake game.
To summarize, volleyball can indeed be a safe sport for one's children due to a variety of factors. Its categorization as a limited-contact sport means that injuries are less likely to happen to one's kids, there are several gear that one can buy to further lessen the risk of accidents happening, and volleyball simply has a nicer reputation for its players due to how casual it can be, further mitigating any potential negatives.
While one can have a game of volleyball in a public space, there is always something unique about being able to do it on one's own property. For the aspiring homeowner looking to purchase a spacious Bacoor house and lot for sale, a sound choice is Crown Asia's Citta Italia.
Located along Molino Boulevard in Bacoor, Cavite, the Italian-themed Citta Italia is one of Crown Asia's best upscale developments within South Luzon. Featuring over 80 hectares of two-story real estate, there are over five different types of RFO homes available for purchase, all of which are suitable for hosting an upper-middle class Filipino family. Like with all Crown Asia subdivisions, Citta Italia also has its own set of resident's only amenities such as their clubhouse, leisure pool, and leisure courts for those who'd want to play a round of volleyball.
When looking for the ideal Bacoor house and lot for sale, why not inquire about Citta Italia from a Crown Asia representative today?

Related Blog: Benefits of Playing Sports for Your Kids