It is generally known that when deciding to invest in real estate, you will have to visit the different properties for sale in person. However, at present, there is a newer process for real estate investments centered on remote investments and virtual tours. Crown Asia, in particular, offers this remote real estate purchase process; and one of their available properties that you can check out is their house for sale in Cavite. Going back to the topic of remote real estate investments, however, this blog will provide you with background information on the process.
How the Process Generally Works When You Buy Real Estate Remotely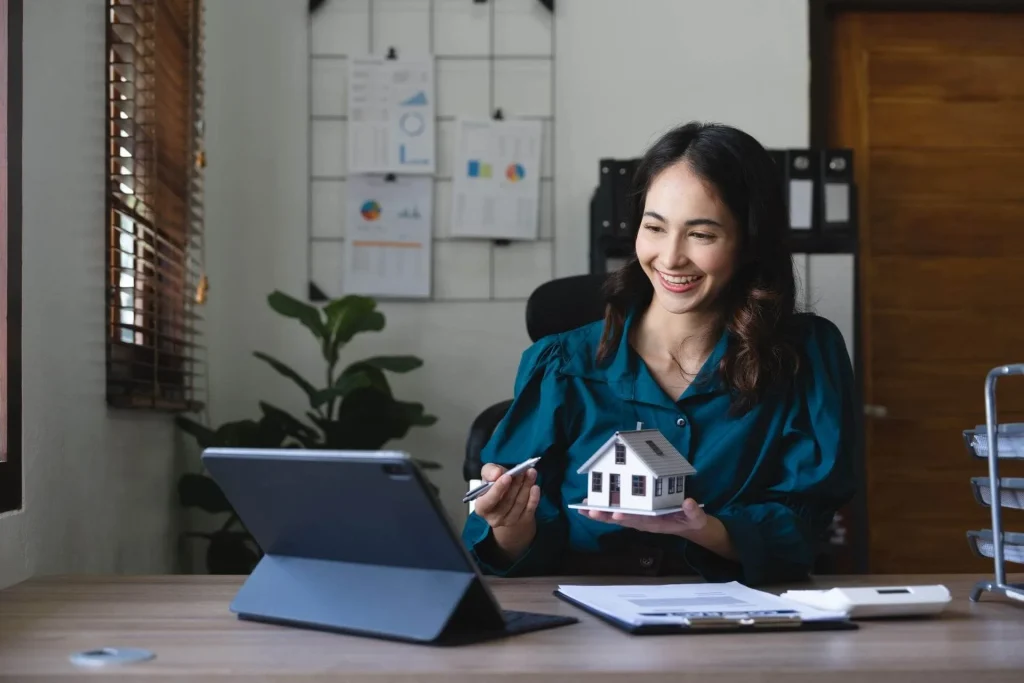 Equipping yourself properly to start your search for remote investments
There are two things in particular that you need to do to begin the process of deciding to invest in real estate remotely. These two things are the following: First, is to conduct a background search on the area that you want to find a property to invest in, and second, is to find a competent real estate agent to assist you in your remote investments in the area that you are conducting a background search in.
Doing these two tasks is a good way to get started with deciding to invest in real estate remotely, especially if you are new to the process of remote property purchasing in real estate investment. When you conduct your background search for the area you want to find a real estate property to invest in, it's important to consider the kind of community that lives there and how near it is to essential services, roads, and your workplace.
The information you gather from your background search of the area will also be added onto by the real estate agent that you hire. This is why it is important to find a competent real estate agent who is both familiar with the area you are finding properties in and is easy to work with since the real estate agent should be able to supply you with useful information and a more convenient real estate transaction process.
Create a wish list of the choices you are considering to choose from
In conducting your background search of real estate properties in the area that you are interested in buying remotely from, you will be able to get a better picture of the kind of real estate market that the area has. This means that you will be able to find different properties of different price ranges that cater to different kinds of buyers. Along with this, the location of each potential real estate investment from essential services, main roads, as well as amenities, will serve to give you ideas on what kind of real estate property you want to purchase.
With the various choices in the area to invest in real estate property remotely, it would be helpful if you could create a wish list that includes what qualities your ideal real estate investment should have. With this wish list, you will be able to consult your real estate agent as well regarding your wish list, and the real estate agent should be able to provide you with useful information from their familiarity with the properties in the area.
Finding different options for your remote purchases
Consult your real estate agent with the wish list you have created that contains all the qualities you want your future real estate investment to have so that your real estate agent will begin their search for properties that meet the criteria of your wish list. Given that your method to invest in real estate will be a remote purchase, how you view the properties will not be done in person.
Instead, you will be virtually touring the real estate properties you are choosing from. Virtual tours can be done in two ways, either through a live video call or an online tour found on a webpage. In exchange for the convenience provided by not having to view the potential real estate investment in person, your experience of viewing the property virtually will depend on the quality of the virtual tour and the images of the property. Viewing Crown Asia's virtual tours for their properties could be a good start for you, including checking out their house for sale in Cavite.
Important factors to consider when doing virtual tours
When doing a virtual tour, be wary of cases wherein there are very few photos of the interior of the property, along with too many photos of the exterior of the property. This could indicate that there are defects in the property's interior that are being hidden. Moreover, the virtual tours should provide a complete view of each room in the real estate property that you are considering investing in.
Furthermore, be wary of images of properties that seem to be stretched out in length, which may give the illusion of being more spacious than the actual property is. For all the mentioned cases here, it is best to coordinate with your real estate agent by asking a lot of questions regarding the construction and appearance of whatever potential real estate investments in the area that you are viewing via virtual tour.
Make full use of the due diligence period
If you find a property that you have found worth investing in after your virtual tours, then what comes afterward is forwarding an offer to purchase this property. When your offer to purchase the property is accepted, a period called the due diligence period occurs.
Upon paying a fee for the due diligence period, the buyer is given time to conduct the necessary inspections of the property that they have decided to invest in before the actual closing of the real estate investment deal when the property's ownership is now transferred onto the buyer.
During this period, it is best to have a home inspection, title review, and property appraisal conducted; so that you can be aware of all the pertinent details regarding the real estate property that you have chosen to purchase. If you have found that the property does not actually meet your standards and preferences, then you are able to back out of the real estate investment deal during the due diligence process.
Advantages of Buying Real Estate Remotely
One of the primary advantages of remote real estate investing is that you do not have to view the property in person in order to see the features of the real estate property. Instead, you will view the property through virtual tours, along with assistance provided to you by your hired real estate agent regarding how to properly assess the property in question via virtual tours.
And given that virtual tours don't need your physical presence, you will be able to view many properties in a much shorter time. Moreover, some real estate property sellers also offer online bookings for their properties for sale. All these mentioned advantages serve to benefit buyers who cannot visit the properties in person but are still looking for a property to purchase, such as OFWs. Virtual tours in remote real estate purchasing can also be done by family members of the buyer, in cases wherein the buyer wants the input or opinion of family members who cannot visit the actual property.
Drawbacks of Buying Real Estate Remotely
The fact of not having to be physically present in the property is both the advantage and drawback of remote real estate purchasing. By not being able to view the property in person, you will have to rely on the images and virtual tours provided to you by the seller and gathered by your real estate agent.
There is also a possibility that the virtual tours or images you view can be misleading, causing the property to look different when you actually visit the property in person. Furthermore, you may face challenges with having your loans approved since many lenders and banks are not familiar, at present, with remote real estate investments.
Crown Asia Offers Virtual Tours for Properties
If you are a buyer considering investing in remote real estate investments and its virtual tours – particularly if you are an OFW or a buyer that wants the input of family members who can't view the property in person – then a good choice would be to consider viewing the virtual tours available for the properties of Crown Asia. Through their virtual tours, you may be able to view one of their house for sale in Cavite.
Click here to view Crown Asia's virtual tours: https://www.crownasia.com.ph/virtual-tour/
Read more: Technology Takes Its Place in the Real Estate Industry Coming 2023