Everyone has a special day to look forward to, from birthdays, weddings, anniversaries, and more. Special occasions are milestones along your life journey that shape the continuity and growth of your life, meant to be shared with loved ones.
Valentine's Day, an annual celebration of love, friendship, and admiration, is one of the notable occasions to celebrate for the month of February. For this special day, most people would want to share precious and memorable moments together. It could be a simple celebration over dinner, or parties made meaningful with the presence of family, friends, and loved ones.
If you are planning to have a great dining experience, choosing the right restaurant where you can celebrate is one of the things to consider. Given the number of enticing dining spots in the metro, most of the time it is hard to choose the perfect one. To make it easier for you, Crown Asia listed down 10 noteworthy restaurants in the Metro where you can celebrate Valentine's day with your loved ones.
Best restaurants in Metro Manila fit for a special occasion
Blackbird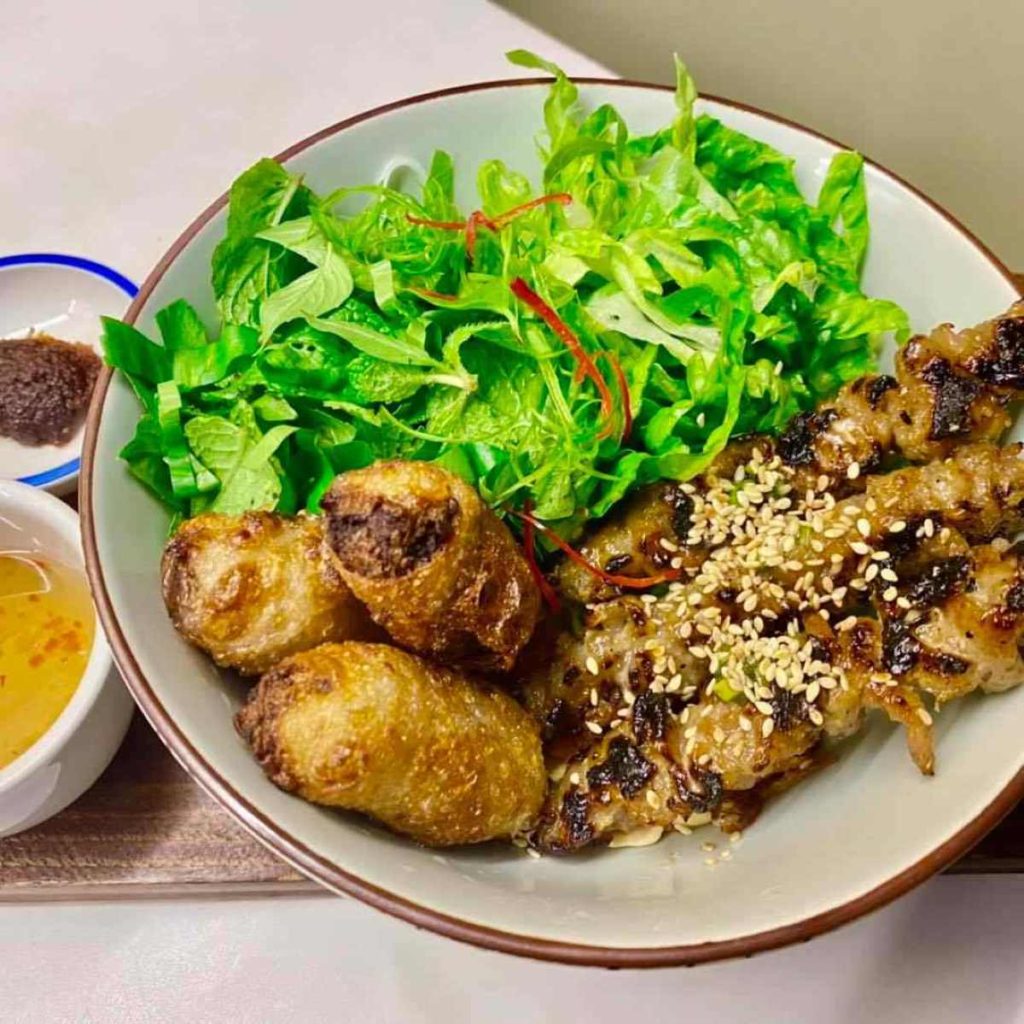 (photo taken from Blackbird's official Facebook page)
Located at the heart of Makati City, Blackbird is known for its sophistication and simplicity – a leisure destination that brings a breathtaking dining experience to its guests. It is also renowned for its historic location, where the country's first commercial airport was built and inaugurated – the Nielsen Tower.
The site was exquisitely restored to create a sophisticated dining spot while preserving the structure and original exterior. Blackbird features distinct dining spaces and lounge areas that furnish a perfect setting for intimate and exceptional occasions.
Blackbird's diverse menu is distinctively inspired by the establishment's aviation chronicle fused with the finest epicurean classics and contemporary Asian cooking. They also have varying sets of menus for daytime, nighttime, afternoon tea, and brunch.
It has been named one of Monocle's 50 favorite restaurants in the world for 2019, the only one in the Philippines, and one of only seven in Asia. Truly a world-class restaurant that would set the perfect ambiance with top-notch cuisines for extraordinary celebrations.
Location: Nielson Tower, Ayala Triangle Gardens, Makati
Toyo Eatery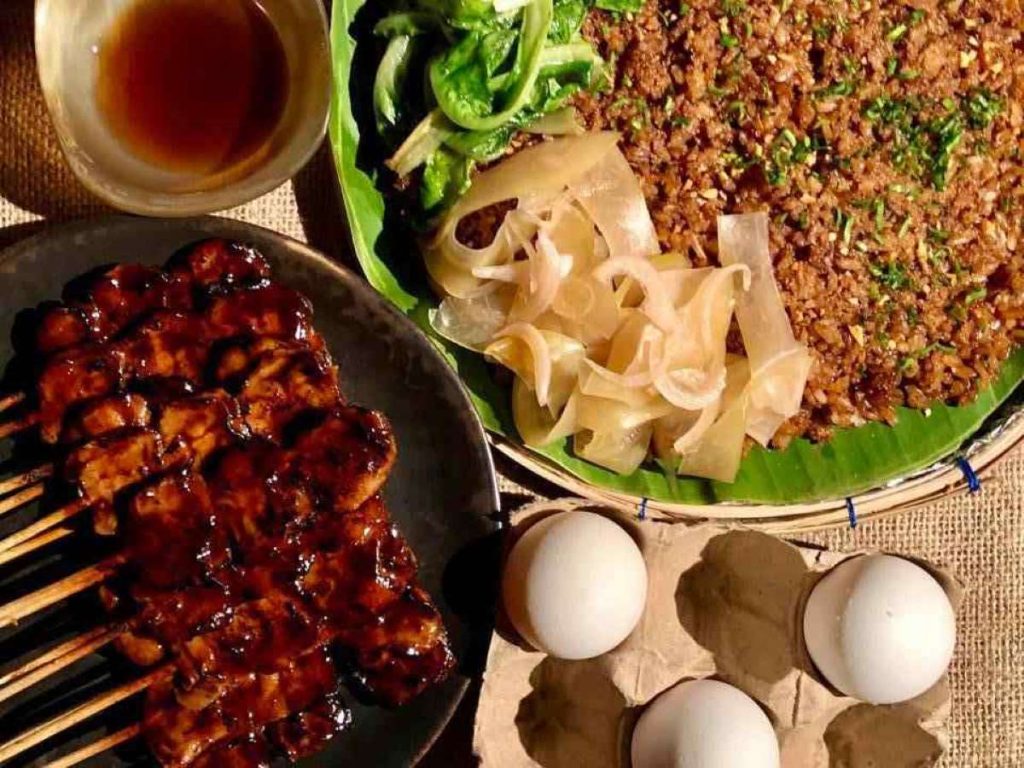 (photo taken from Toyo Eatery's official Facebook page)
Toyo Eatery is home to contemporary and ingenious Filipino cuisine that offers a unique twist to classic Filipino dishes. This innovative restaurant takes Philippine flavors to a whole new level with an inspiring approach to pay homage to the country's local culture not only on the cuisines but also on the local materials, elements, and pieces used to create a homey ambiance. From taking inspiration to everything Filipino, this dining spot impeccably embodies the different facets of Philippine heritage served on a plate.
Located along Chino Roces Avenue, Makati, Toyo Eatery offers a full six-course tasting menu, a short three-course menu, and à la carte options to satisfy your palate. This place will surely make you fall in love as each dish will surprise you and your loved ones with a modern representation of the local fare.
Location: 2316 Chino Roces Ave, Makati, 1231 Metro Manila
Restoran Garuda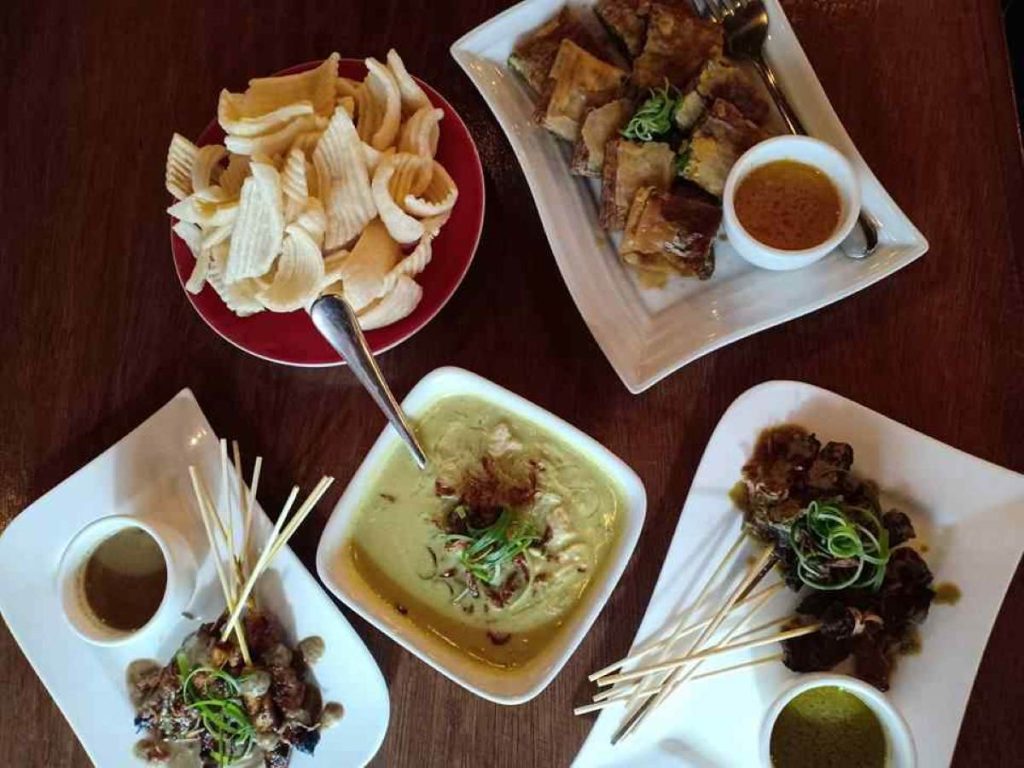 (photo taken from Garuda Philippines's official Facebook page)
Garuda is your ticket to a satisfying experience of Indonesian fare. Strategically located across Indonesian Embassy in Legaspi Village, Makati, this place gives you a first-hand taste of Indonesian cuisine that is rarely found in the country. This dining spot is a minimalist casual space that displays contemporary interiors with Instagram-worthy artworks on the walls. They are known for their flavorful Beef Rendang and old-time favorites Nasi Goreng and Sate to name a few.
If you want to try a unique Asian dining experience, Garuda is the ideal place to visit. Have a taste of authentic Indonesian cuisine that will definitely surprise you with great flavors and spices creating a magnificent harmony.
Location: 166 Salcedo St., Ground Floor, Beneficial Life Building, Legazpi Village, Makati.
Heat by EDSA Shangri-La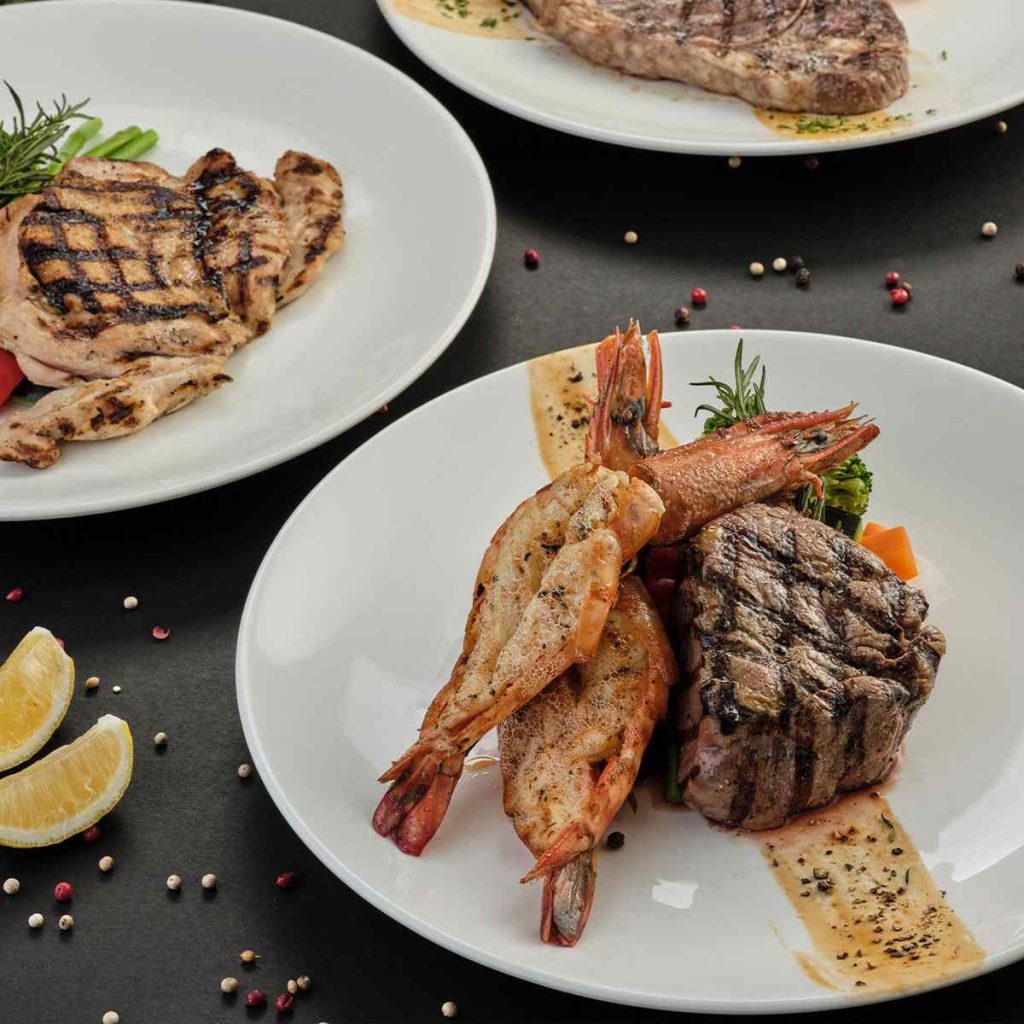 (photo taken from Edsa Shanri-la Manila's official Facebook page)
HEAT by Edsa Shangri-La is a well-known international hotel buffet in Metro Manila presenting a repertoire of sumptuous dishes zealously crafted by international chefs. They offer a wide range of cuisines that feature Asian and continental specialties. With its elegant environment, cozy ambiance, and superb line of cuisines to relish, every guest would have a great leisure time at this place.
Recently, they reopened their doors to serve ala carte dine-in orders only. The buffet dining is still not operational due to safety protocols being implemented in the area. Currently, walk-in guests are not accommodated due to certain restrictions and limitations in capacity. Reservation prior to visiting is strictly required.
Location: Edsa, Shangri-La, Lobby Level, Tower Wing
Top of the Citi by Chef Jessie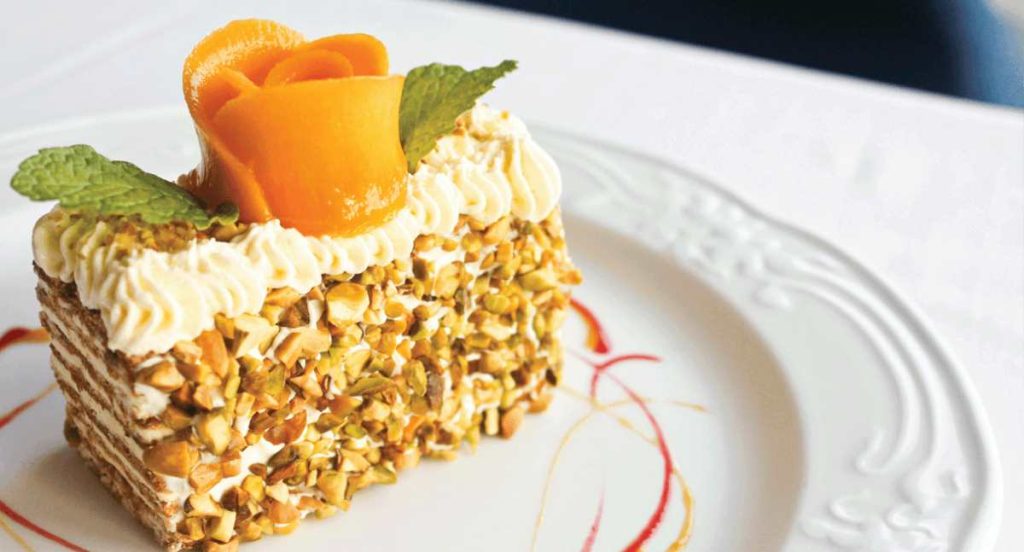 (photo taken from chefjessie.com)
Top of the Citi is an executive fine dining restaurant along Paseo de Roxas. Situated on the 34th floor of Citibank Tower, a towering skyscraper in Makati's Central Business District, this restaurant boasts an up-to-the-minute bar and a romantic al-fresco area at the terraces that is perfect for cocktail parties with a spectacular view of the city lights and the night sky.
They are known for their finest dishes – from French, European, and Filipino cuisine, to lavish desserts and pastries, and a great selection of wines that will give each guest a delightful gastronomic experience.
Surely, this is one of the magnificent and romantic dining spots where you can celebrate a great milestone or special occasion with your loved ones while enjoying a stunning view of the Makati skyline.
Location: 34/F Citibank Tower, 8741 Valero Street, Salcedo Village, Makati City.
La Cabrera
(photo taken from La Cabrera's official Facebook page)
La Cabrera is located in one of the prime spots in Ortigas CBD. If you are looking for succulent steaks and authentic Argentinean fare, this is the perfect place to be.
Known as one of the best steak houses in the metro, La Cabrera has an authentic way of preparing their steaks as they use traditional parrilla or iron grill to cook their steaks. Their magnificent menu includes a great selection of prime steaks, traditional cuts, entradas, sopa, pasta, ensaladas, desserts, and wines.
La Cabrera is certainly one of the best go-to places in Manila for a delectable Argentinean steak experience. Tag along with your friends and family for an exciting lunch or dinner get-together at La Cabrera.
Location: La Cabrera, 1 Garden Way, Ortigas Centre, Mandaluyong City.
Nikkei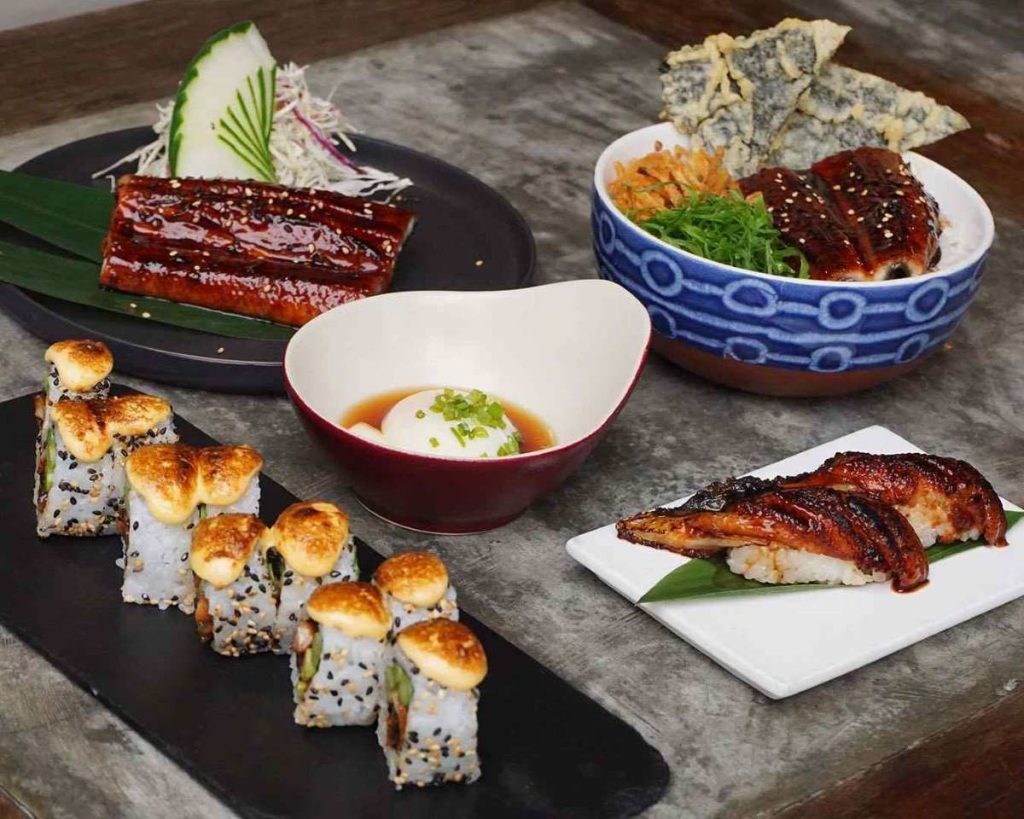 (photo taken from Nikkei's official Facebook page)
Nikkei is a distinct dining hub that presents sumptuous conjunction of Japanese influence on Peruvian fare. The marrying of these two unique cultures has created unique gastronomy for its complementing textures and flavors.
It is considered to be the first-ever Japanese-Peruvian sushi bar and restaurant in Manila to offer curated specialties such as ceviche, sushi, causa, tiradito, and Japanese craft spirits. Their Podium branch is always dimly lit to give its space a romantic atmosphere— ideal for a date night spot!
Location: G/F The Podium, 18 ADB Ave, Ortigas, Mandaluyong
Relish Lux Cafe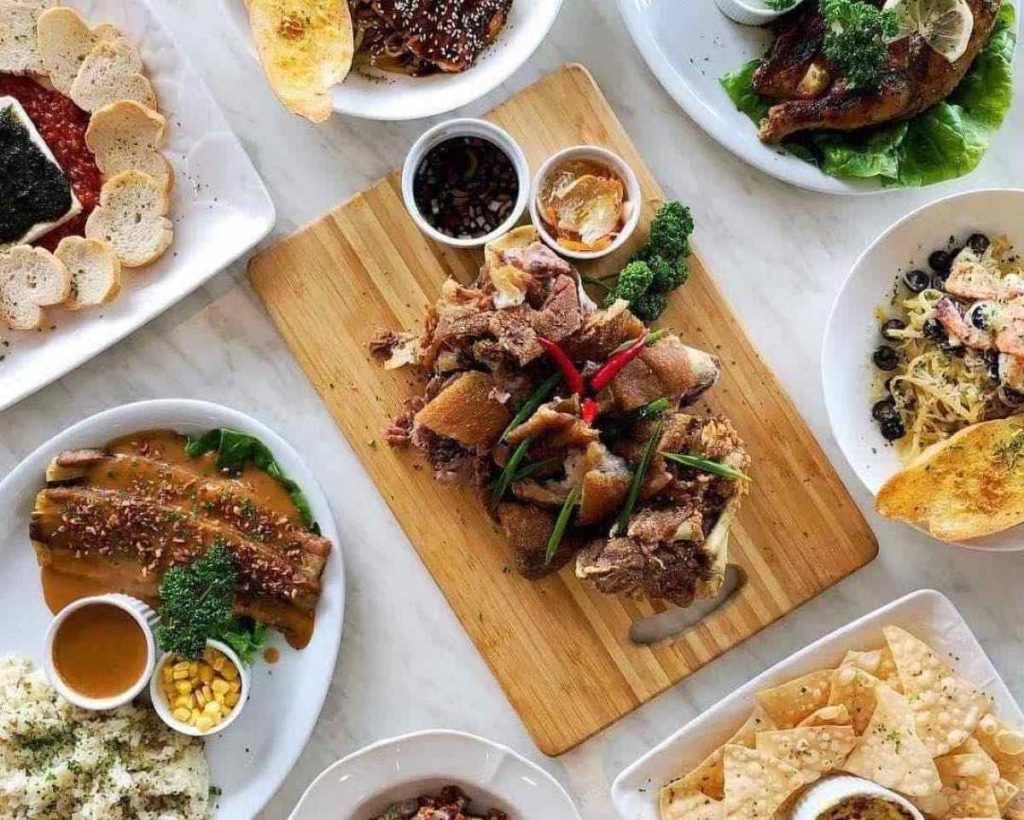 (photo taken from Relish Café's official Facebook page)
A head-turning dining place in Ortigas with its sleek, elegant interior, this cozy and modern restaurant serves Asian cuisines with an immense influence of Filipino family favorites — Crispy Pata, Kare-kare, Lechon Kawali, and many more.
Relish Luxe Café will take your dine-in experience to a different level. Each dish is made with delight to satisfy your cravings.
Location: 11 Ortigas Avenue, Ortigas Centre, Pasig.
Metronome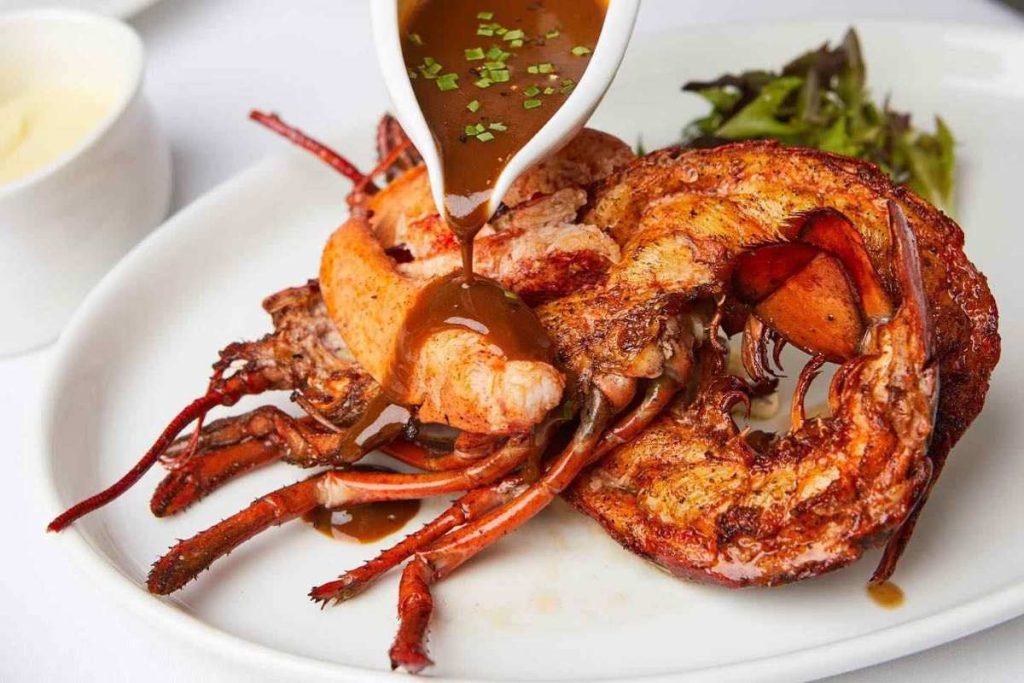 (photo taken from Metronome's official Facebook page)
Metronome is a modern French restaurant located in Legaspi Village, Makati. This beautiful restaurant is not your typical French restaurant. Upon entering its doors, you will be welcomed by a high-ceilinged bar area, Art Deco-inspired interiors with various shades of French blue and gold, and Filipino wood-themed pieces.
This exquisite restaurant is a stunning place that serves classic French cuisines to satisfy your palate; perfect for group dining as they offer banquet tables for a more intimate gathering where you and your loved ones can share great conversations and precious moments.
Location: Bolanos Street, Legazpi Village, Makati
Galileo Enoteca Deli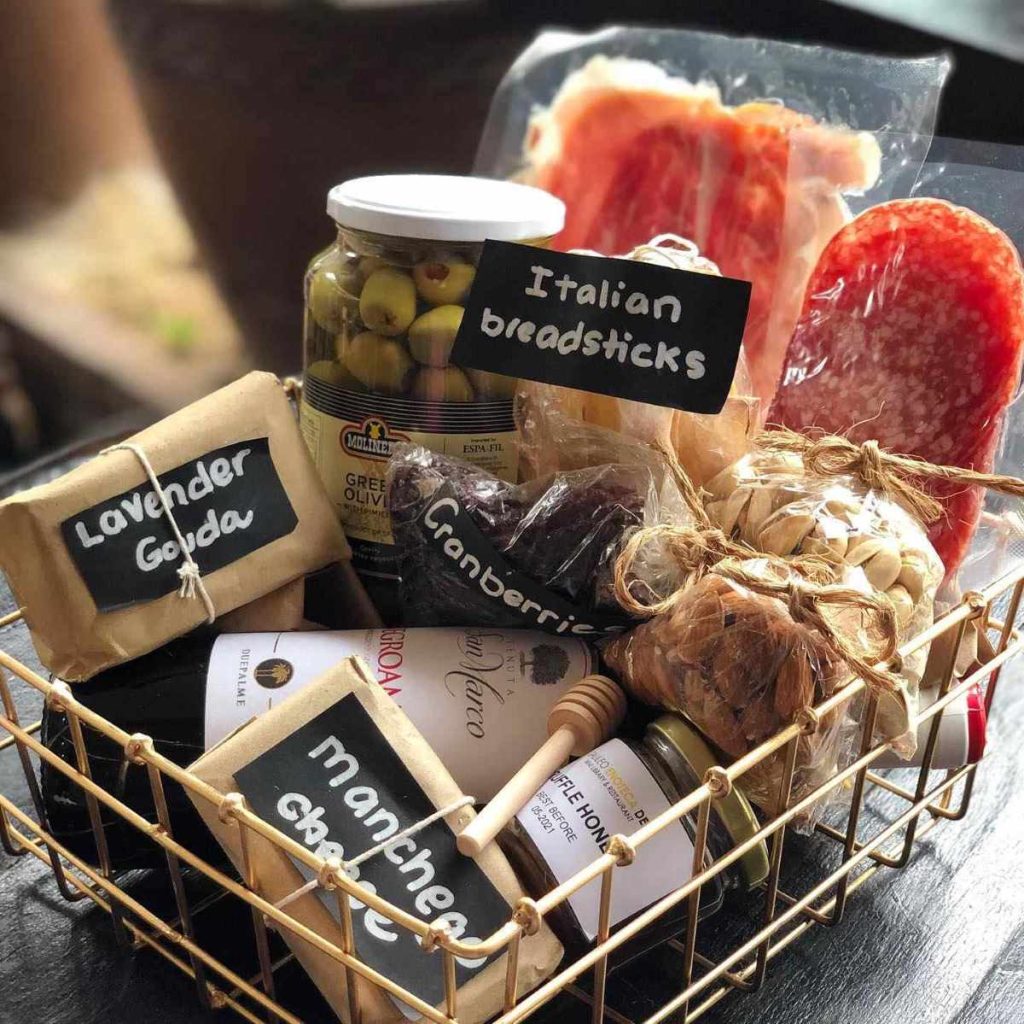 (photo taken from Galileo Enoteca Deli's official Facebook page)
Galileo Enoteca Deli is a small, cozy restaurant in Mandaluyong that serves authentic Italian food – hearty, flavorful, and unpretentious – and wine culture. You can enjoy recipes that everyone knows but not everyone can prepare wonderfully. It is a great place to have an intimate dinner with your special someone, family, or friends where you can enjoy appetizing cold cuts and wine options.
It may be a small restaurant but it is definitely a classy dining spot to visit in the city. It will surely soothe your palate with its authentic full menu of Italian cuisines and quality wines. The scrumptious combination of wine, cheese, and meat is definitely a must-try at this place.
Location: 80 Calbagoy Street corner Malinao Street, Mandaluyong City
Special occasions are made memorable by simply being with your loved ones; but it is a much better and more enjoyable experience if spent over great food and drinks, creating wonderful memories and remarkable dining experiences.
Living close to these ideal restaurants gives you the luxury and convenience of a great dining experience in the most preferred locations in the metro. Located right at the center of it all, one will surely enjoy the pleasures and advantages of city living.
Strategically located in prime locations in Metro Manila – Makati, Ortigas, and Mandaluyong – Crown Asia offers premium condominium developments in these areas: Salcedo Square in Salcedo Village, Makati; Laureano Di Treviin Chino Roces, Makati; The Currency and The Spectrum in Ortigas Central Business District, Pasig City; and 515 Shaw in Shaw Boulevard, Mandaluyong City.
Live where everything is within arm's reach. Crown Asia's upscale condo properties in Metro Manila offer comfort and ease with spaces you can move into. Contact us at 0999 229 2481 or [email protected] to know more.
Related Blog: The Most High End Restaurants Around the Metro Manila Area