The COVID-19 pandemic slowed the growth of most Philippines' economic sectors, including the real estate market. Although these key industries are now significantly bouncing back, we cannot turn a blind eye to the progress stolen from the two years of an economic slump from the constant lockdowns and decreased consumer spending.
The Duterte administration's Build, Build, Build (BBB) program, however, is proving to be a pivotal strategy for the recovery of the Philippine economy.
Janlo de los Reyes, head of research and consultancy at JLL Philippines stated "The infrastructure program is a key element to the recovery. It can provide employment opportunities and drive economic activity across tangent industries."
Thus, the current administration of President Marcos' decision to continue the BBB program is a good decision as it is promoting stability It is also increasing investors' confidence that the Philippines can recover smoothly.
The BBB infrastructure investment program is specifically providing the Philippine real estate market with a substantial boost as property valuations increase amidst growing demand.
As a real estate investor, you might wonder, how exactly does this government program affect you and your real estate investments?
In this article, you will learn that the Build, Build, Build program increases the value of your real estate investments by increasing accessibility of more provinces, improving demand for properties in the provinces, and creating new markets you can take advantage of.
What is the Build, Build, Build Program?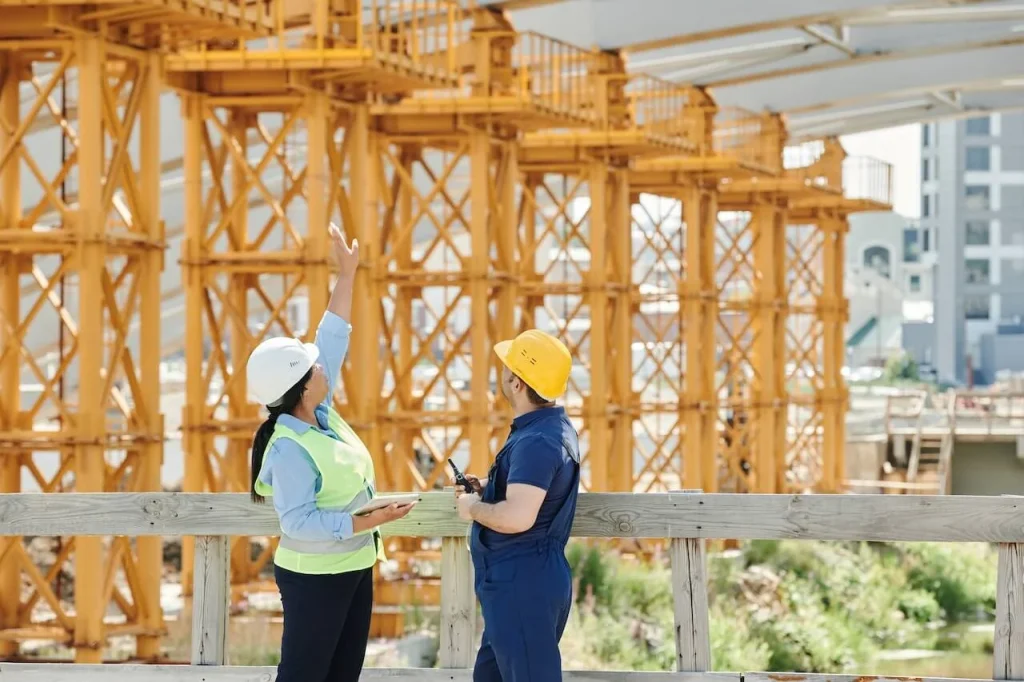 Before delving into the benefits of the Build, Build, Build, Program to the real estate SECTOR and your chosen investments, it is important to first understand what exactly the program is and its effects on the wider economy as a whole.
The Build, Build, Build is a flagship program of President Rodrigo R. Duterte that hailed the introduction of the "Golden Age of Infrastructure" in the Philippines according to the Department of Finance. It has generated jobs and fostered economic activities, especially in the areas outside of Metro Manila.
Upon being elected office in 2016, former President Duterte renewed the decades-long drought of infrastructure development in the country by doubling the budget from the previous administration. His 10-point socioeconomic agenda sought to reduce poverty and develop industries by improving the country's infrastructure.
Based on the Department of Public Works and Highways (DPWH) data as of May 2022, Build, Build, Build projects have provided 6.5 million jobs to Filipinos from 2016 to 2022, with 1.6 million workers employed from March 2020 to the end of 2021 – at the height of the pandemic.
The DPWH further stated that the country's highways and expressways were expanded to accelerate regional development and decrease congestion in highly urbanized cities.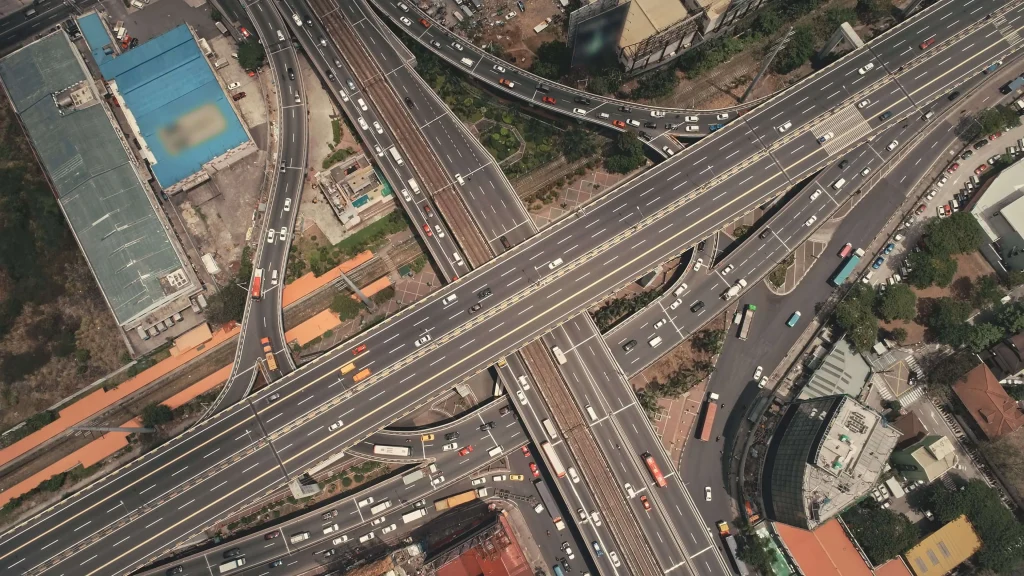 Under Duterte's administration, 40,080 kilometers of roads were constructed, widened, upgraded, and/or rehabilitated. All of these roads allow for better access to tourist spots, farm-to-market roads, and enhanced linkages to seaports, airports, and railway stations leading to efficient supply chains and economic activities. 
Some of these completed roads are the Central Luzon Link Expressway (CLLEX), Cavite-Laguna Expressway, and North Luzon Expressway.
There were also 6,854 bridges constructed, widened, and strengthened. A major example is the Inter-Island Linkage/Mega Bridge Program which aims to connect Luzon, Visayas, and Mindanao through the construction of long and short-span bridges in various key provinces.
Six railway projects are also under construction such as the LRT-1 Cavite Extension, LRT-2 East Extension, and the Philippine National Railways (PNR) Clark Phase 1.
But more than roads, bridges, airports, and railway stations, there are also physical facilities created under the program. The Duterte administration has built 71,803 classrooms across the country which benefited more than 3.2 million students.
Considering that we are now under the new Marcos administration, what's next for the Build, Build, Build program?
President Marcos vowed to continue the progress made under former President Duterte's leadership but with a priority on enhancing agricultural supply chains.
Marcos stated that he is developing a farm-to-market (FMR) master plan to improve food security and empower farming communities.
His program is starting with the DPWH's announcement on July 9 to construct a 1.4-kilometer FMR for the farming community of Barangay Balite in Cabanatuan City, Nueva Ecija. When finished, the road will enable farmers to transport their produce and farmers to Nueva Ecija's major markets more quickly and safely.
How the Build, Build, Build Projects Affect Your Real Estate Investments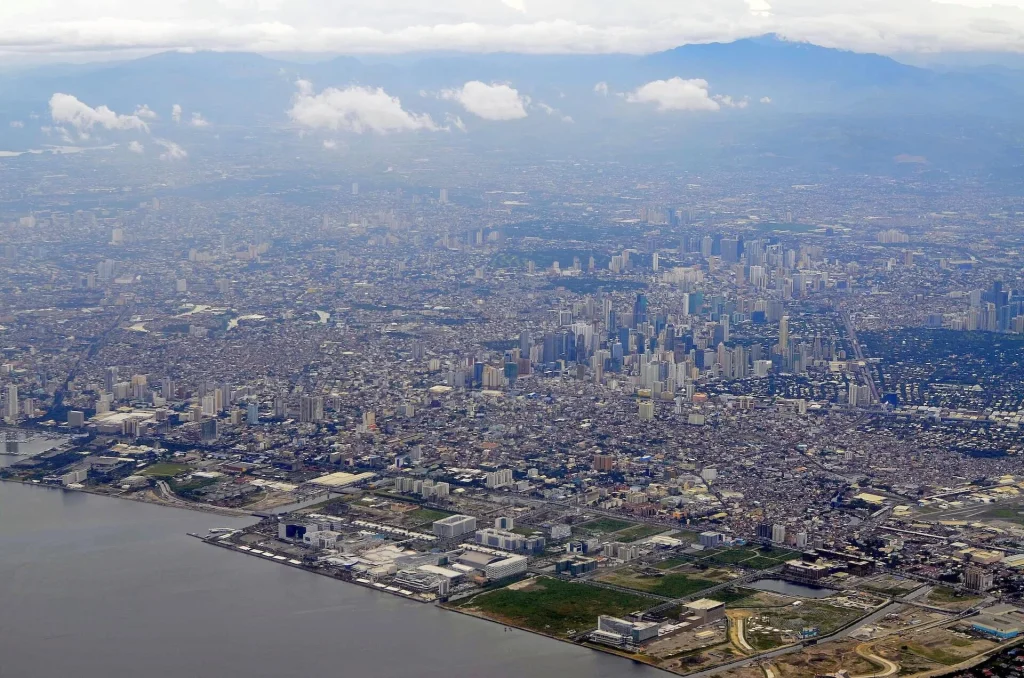 The Build, Build, Build program positively affects the Philippine real estate industry, and consequently, your real estate investments.
Over the long term, these BBB projects improve connectivity and mobility that would boost property attractiveness and continue to drive economic growth within and across markets," Janlo de los Reyes, head of research and consultancy at JLL Philippines, said.
How exactly? Here are the ways the Build, Build program affects your real estate investments.
1. It increases the accessibility of many real estate developments outside of Metro Manila
Before the COVID-19 pandemic hit the country, major infrastructure projects often influenced many real estate developers' business strategies – where to build next and/or expand.
Whenever there's a new major road, bridge, or port and stations to be built in a certain area, real estate developers more often than not flock there to capitalize on the opportunity. Infrastructure ultimately improves the connectivity of key provinces and allows many people to access provinces that used to be difficult to reach. 
For example, the building of the Skyway Stage-3 via the BBB program has greatly improved travel time from Metro Manila to the northern parts of Luzon. In Metro Manila, the BBB program is responsible for rehabilitating the MRT-3, which greatly eased the regular commute of the general public from the northern to the southern parts of NCR like Las Pinas and Muntinlupa.
These infrastructure projects have decongested roads and have made life better for commuters.  This results in better productivity of workers, more effective and efficient exchange of products and services between consumers and businesses, and enhanced accessibility of key business districts in Metro Manila.
Many investors have renewed their interest in the country because of this, which creates new businesses and developments.
Jericho Linao, Chief Operating Officer of Lorien Realty Group (LRG) stated that "Accessibility is one of the key considerations in choosing a location for work or one's residence. Continuing the BBB will greatly improve the ease of access to locations outside of Metro Manila which then makes these areas more attractive to potential locators. Improved accessibility to the nearby provinces helps to further widen the scope of real estate projects as developers begin to branch out and build in these locations." LRG is a renowned real estate consultancy company in the Philippines
2. It improves demand and value for properties in the provinces.
Expounding on what Linao meant from the previous point, increased accessibility of key provinces consequently increases demand for properties in the provinces.
If you have real estate investments in the provinces, this is especially beneficial to you.
Linao adds that the pandemic made us realize the luxury of residing or working in places that are not heavily congested and polluted. The Build, Build, Build projects in Metro Manila positively impact the real estate market in nearby provinces as it makes the travel time in these provinces much shorter. Thus, these improved roadways make the provinces more appealing to city folks who are considering either investing or relocating to a second home outside of the city.
Moreover, areas not directly affected by the BBB projects also benefit as they become more accessible to major business districts – opening them up to more business activities and opportunities. Since they are considered untapped markets, their property values are not yet very high. Therefore, they can be second options for investors.
Higher demand also means that the value of the properties in these provinces would appreciate further leading to a faster and bigger return on your investments.
Many nearby provinces are already seeing the effects of a burgeoning real estate market. Some of them are Batangas, Laguna, Cavite, Pampanga, and Bulacan. According to Lamudi, a real estate agency in the country, the number of leads in these provinces increased by 20% between the end of 2018 to the start of 2019. With the COVID-19 pandemic catalyzing the need to work from home, these numbers have been increasing over the past two years.
Moreover, provinces in Luzon are not the only ones expected to boom with the BBB projects. Key provinces in Visayas and Mindanao, such as Cebu, Iloilo, Cagayan, and Davao are also benefitting from increasing real estate demand from the infrastructure program.
If you are looking for more properties to add to your real estate portfolio, check out the houses and lots for sale in Crown Asia. As a premium real estate developer in the Philippines, their property offerings span beyond Metro Manila – reaching out to the key locations in Cavite, Laguna, and Muntinlupa. These provinces are trending and are major beneficiaries of the BBB projects, which allows for your investments to be more in demand and therefore appreciate quickly.
3. It improves the liveability of communities and provinces
Infrastructure developments near your properties enhance their livability perception to the public. Developments such as new roads, airports, train stations, and major establishments like malls, hospitals, and schools improve the attractiveness of the location thus the value of the properties in it.
Steph Ng, the LRG Associate Director once said that the BBB projects enhance the livability factor of an area and increase the value of properties there. If the location is seen to be fit for work and play, businessmen are more likely to flock there for developments. Real estate investors are also more inclined to put their money in the area. This way, they elevate the market prices.
Investing in an attractive location with great access to essential establishments is key to great real estate property. Whether you are looking for a property as an investment or as a residential home, Crown Asia is the right fit for you. Its houses and lots for sale are established in strategic locations so that everything you need not just to survive but thrive is within reach.
More than that, Crown Asia, as a renowned real estate developer, creates liveable communities, equipped with full and world-class amenities so you can achieve your dream life in your dream home.
4. Real Estate Developers and Investors can cash in on new markets and trends
New and improved infrastructure projects mean more and varied investment options to investors. This then renews investor confidence in the country's recovery from the COVID-19 pandemic. This creates a cyclical advantage as better investor sentiment toward our economy means more economic activities and opportunities. This is helpful both in Metro Manila areas and other provinces.
The government continues to inject financial stimulus into the economy via the BBB program, and this creates more sophisticated developments around the country. Consumer demand changes to follow the trends and their spending increase to follow their widening financial incomes. This, therefore, creates new markets that introduce new and innovative products to the wider economy.
In the real estate market, we have seen this consumer change through the growing demand for microcities inside central business districts, as well as, provincial houses fit for work-from-home setups. Microcities are "cities within cities" designed to meet the needs of their residents within walking distance.
These new markets allow real estate developers to diversify their income streams by offering new products catering to rising trends. Investors, on the other hand, can also diversify their portfolios by having more investment options to choose from.
Gone are the days when real estate investing was limited to lands, houses, and condominiums. Although these are the fundamentals, there are so many more nuances that various properties can offer to varied buyers. As an investor, you have to find your niche and capitalize on it.
Conclusion
With President Marcos' full support, we can expect to see more developments of the Build, Build, Build program in the years to come.
The speeding recovery of the economy as well as the renewed spark of consumer demand for lifestyle purchases allows for market prices for real estate properties to soar.
This is your time to invest and capitalize on the opportunity. Head on to Crown Asia to see which real estate investments are suitable for your needs and goals.
There is nowhere to go but up with Crown Asia.
Read more: Why Is the Philippines the Best Country for Investments in Southeast Asia?