Updated as of February 17, 2023
It is only a few weeks after Valentine's Day, yet it feels already like ages ago. Gone is the cheesy music that kept on playing on the radio, as well as the love bug that seemed to have caught on in every retail and grocery store in the mall. It is now back to business as usual, with work taking up every minute of the time again.
When we do decide to breathe and look up from our piles and piles of paperwork that seem to drown us every single day, we sometimes let our minds wander to just a few weeks ago when love was in the air. It never ceases to put a smile on our faces when we think about the romantic dinners and the quiet evening that we spent with our partner last February 14. It seems like the only time of the year when we allow ourselves to be sappy and sentimental, and take a breather from all the stress we get from living our daily lives.
But, we must always remember that it does not need to be Valentines to keep the romance going. We don't need to wait another year before we revitalize our personal relationships. In fact, we can make a simple meal in our home at a Condo in Sucat into a romantic one with just a few touches. Here are some romantic dinner ideas for your special someone at home.
Ideas for a romantic dinner date at home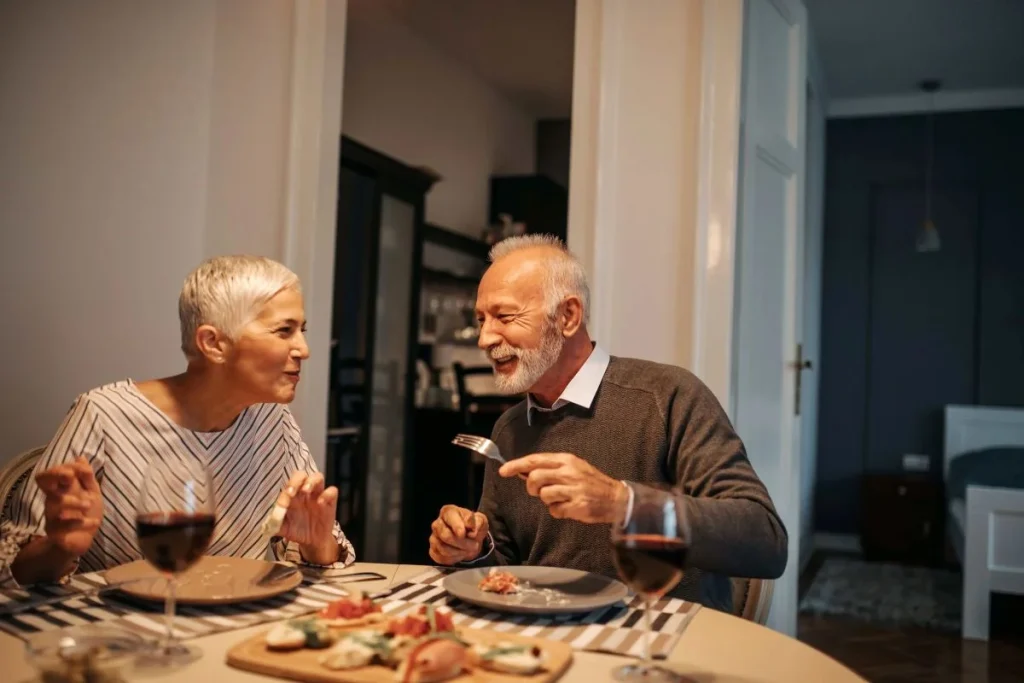 A Romantic Evening: The Set Up
If we are planning a romantic night with our partner, we should consider sending the kids off to their grandparents, to a daycare center, or to some slumber party. Admit it, while we love our kids very much, achieving a romantic ambiance is a bit difficult if Junior is screaming for milk, or Baby wants a change of diaper. It may also be best to make sure our partners are home and free on the night we wish to stage the special occasion. All the preparation and hard work will just go to waste if our partner has a late-night board meeting with the Director from Europe or America or some other country that wacks up our local timeframe. Make up a white lie on why he/she needs to be free on that special evening.
A Romantic Feel: The Ambiance
Fortunately, living in a development like Crown Asia's Presidio at the Lakefront makes it easy to achieve the ambiance we are aiming for. What could be more romantic than stepping into an Italian-inspired community? After all, Italy is probably the capital of Romance. Just make sure the lawn and the house are neat and clean. The passionate mood can easily be ruined by clutter. Other musts in setting up the ambiance are dimmed lights, candle lights, and good china. Set up your dining table with all kinds of decorations. Your date night must have the wow factor.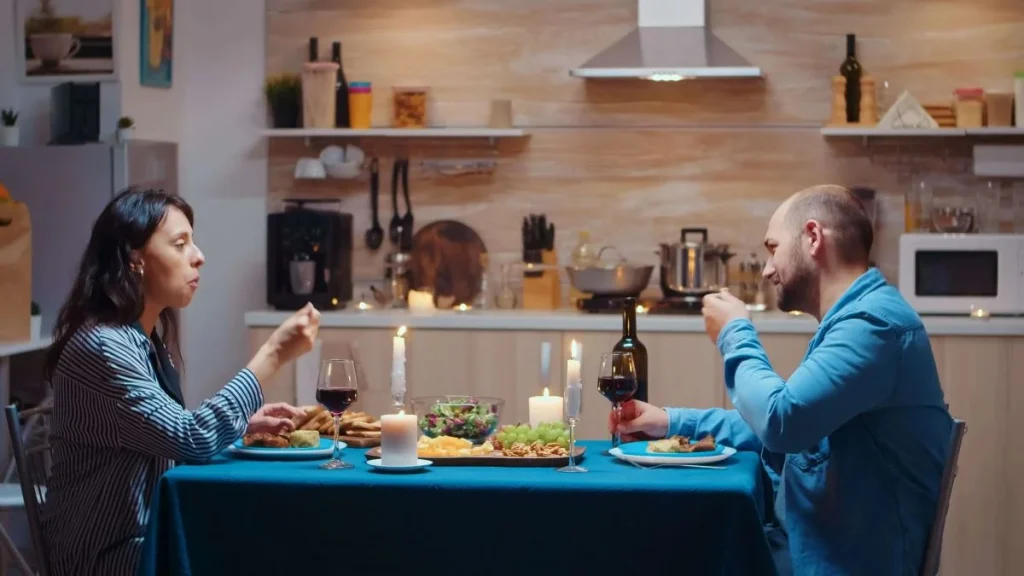 A Romantic Meal: The Food
Remember that the point of a romantic dinner at home is spending time with each other. So if time and skills in the kitchen are an issue, taking out food is not taboo. Lakefront has great restaurants that can provide a delicious meal and the perfect comfort food for the night such as Blue Ginger, Dumbo, and Coffee Project. White Wine or Red Wine seems to be a staple for a dinner like this, but we can always be more adventurous like serving Scotch or Tequila or Shirley Temple or whatever we fancy. There are no rules since this is our home. If again, time is still an issue even for take-out food, whatever the dinner is during that night, served in delicate china, will suffice. However, taking the time and effort to make a romantic homemade dinner will make the night even better but make sure that the food you'll serve will be up to the palate. It might be as simple as a grilled cheese sandwich with fresh veggies on the side for starters, a simple pasta dish or some baked salmon with sun dried tomatoes for the main course and whatever ice cream you can buy for dessert. A home cooked meal with personal touch is truly special if done right.
The Feeling of Romance
What will you do after eating? Will you just lay down and watch some TV? One idea is to set up your projector onto a wall and watch a romantic movie or whatever your special someone's favorite movie is. Put down a blanket on the floor, throw down some pillows, drink some wine while you watch a movie. Another idea is to simply open up the windows, close down the lights and stargaze. Talk about your aspirations, what you like about each other, memories and whatnot while you gander at the beauty of outer space. You could also talk a romantic walk outside of your Condo in Sucat at the boardwalk. You and your partners love language will dictate whatever you want to do so do your due diligence and find out what they are.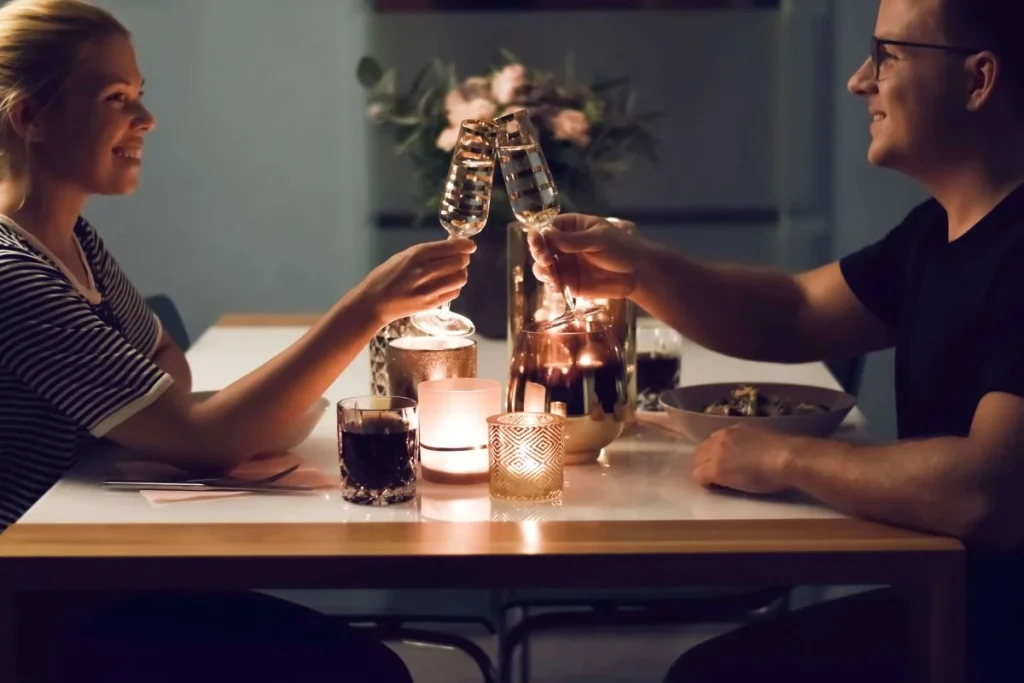 A Romantic Community for the Perfect Date Night
Crown Asia's Italian themed communities in South Luzon, aside from being a great investment, a quality home for the family and a wonderful sight to see, provides its residents with the perfect romantic setting. Italy can be identified as one of the most romantic places in the world from its sophisticated architecture, food and drinks. What if you can experience all that with Crown Asia's themed communities partnered with Vista Land's commercial offerings. A quick trip to AllDay Supermarket provides most of the things you need for the special night.
Date nights are special times which is why preparation is needed. At the end of the day, it's not about the food or the ambiance. It's about each other and each other's company. So enjoy the quiet time at home and keep the spark alive. Enjoy!
Read more: Italian Inspired Dishes to Prepare for your Romantic Dinner at your Crown Asia Home