Although Filipinos are optimistic about the year 2023 and welcome the year with high hopes of recovery from the devastating influence of the Covid-19 lockdown like job loss. Another challenge that the countrymen are facing is the rampant increase in inflation. There are various factors such as the ongoing tension between Russia and Ukraine which affects the price hike for petroleum. Moreover, the increased price of petroleum affects the transportation fees as well as delivery charges.
The rate at which prices increase over a specific time period is known as inflation. Inflation is often measured in broad terms, such as the general rise in prices or the rise in a nation's cost of living. Yet it can also be computed more precisely for some products, like food, or for services, like a haircut, for instance. In any situation, inflation refers to how much more expensive the pertinent collection of goods and/or services has grown over a predetermined time frame, most frequently a year. During an inflation surge, the purchasing power is weaker. Moreover, according to Forbes, Inflation is referred to as the persistent rise in the average level of prices for goods and services. In simpler terms, it indicates that with the same amount of money, a consumer's purchasing power decreases over time as inflation rises.
The Philippines experiences a major difficulty with the current inflation rate that the country is facing. A rapid increase in jeepney transportation fees is one of the indicators of price increase in the Philippines due to the rising fuel prices brought by the conflict between Russia and Ukraine.
Alarming Food Inflation in the Philippines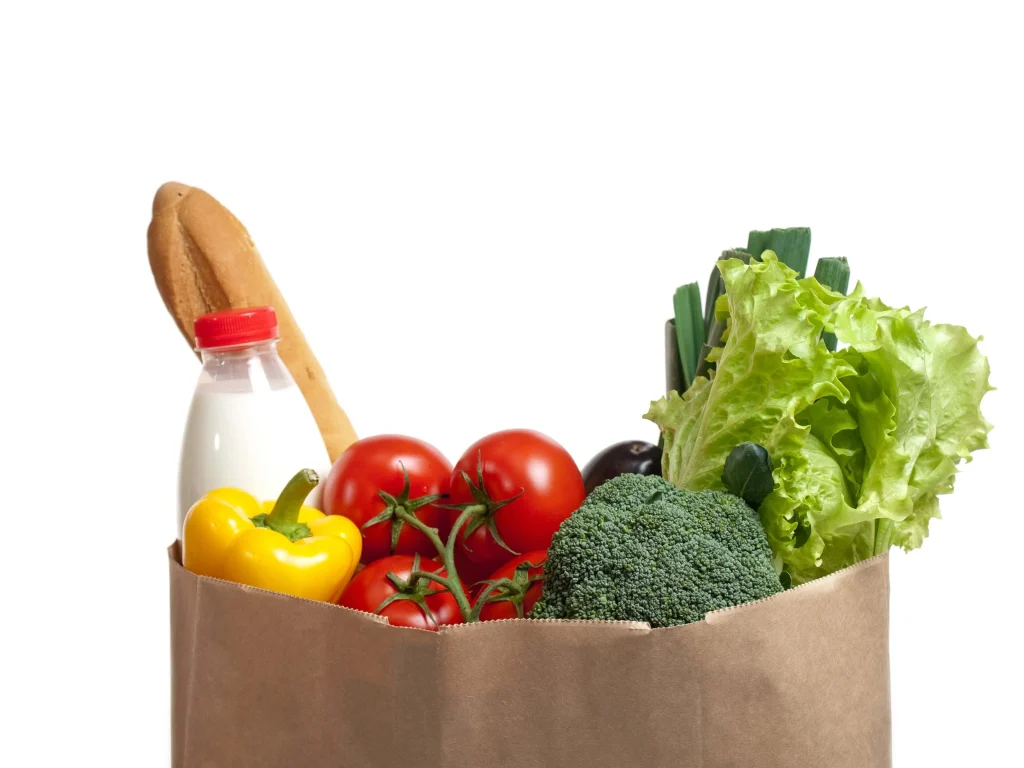 In 2022, the BSP (Philippine Central Bank) and the Philippine government collaboratively determine the inflation target (DBCC) via an inter-agency organization called the Development Budget Coordination Committee. The BSP must pledge to alter its primary policy interest rate, the overnight reverse repurchase rate, to meet the inflation target over a specified period (RRP).
The Development Budget Coordination Committee (DBCC) has established a target inflation rate of 3%, plus or minus one point, or between 2% and 4%, for the two-year period from 2022 to 2024. However, the most recent projections from the central bank show that it won't be until 2024 before inflation returns to the desired range.
The Philippines' annual Consumer Price Index (CPI) inflation rate increased from 7.7% in October 2022 to 8% in November. The Philippines Statistical Authority reported on 6 December that the country's current inflation rate is the highest since November 2008.
The Philippines' average inflation rate from January to November 2022 was 5.6% after taking November's inflation into account. Inflation in November 2021 was recorded as 3.7%.
Prices for food and non-alcoholic beverages increased by 10% from 9.4% in October, and this continued to be the key factor driving up inflation.
This year, the food production or food industry's goods and services had to minimize the portion of servings to accommodate the higher prices of consumer goods. Based on the reports of Venzon (2023), President Ferdinand Marcos Jr., described the country's rising food costs as an "emergency scenario" and advocated increasing imports to combat inflation.
For the president, who also serves as agriculture secretary and has been skeptical of imports, food inflation has become a sobering wake-up call. The sharp increase in the price of onions, a staple of Filipino cuisine, has become a fresh emblem of his plight after last year's spike in sugar costs.
According to government monitoring of pricing at Metro Manila marketplaces, red onions exceeded 650 pesos ($12) per kilogram early this month, costing twice as much as pork. On Monday, prices dropped back to 350 pesos per kilogram when imports began to arrive.
Philippine inflation has surged to a 14-year high of 8.1% in December, driven by rising food costs. With the full-year average now at 5.8%, the government's target range of 2% to 4% was easily exceeded.
According to the Philippine Statistics Authority, inflation in the Philippines increased much faster than the previously considered peak of 8.1 percent in December 2022, reaching 8.7 percent in January 2023.
Ways to Outsmart the Inflation in the Philippines.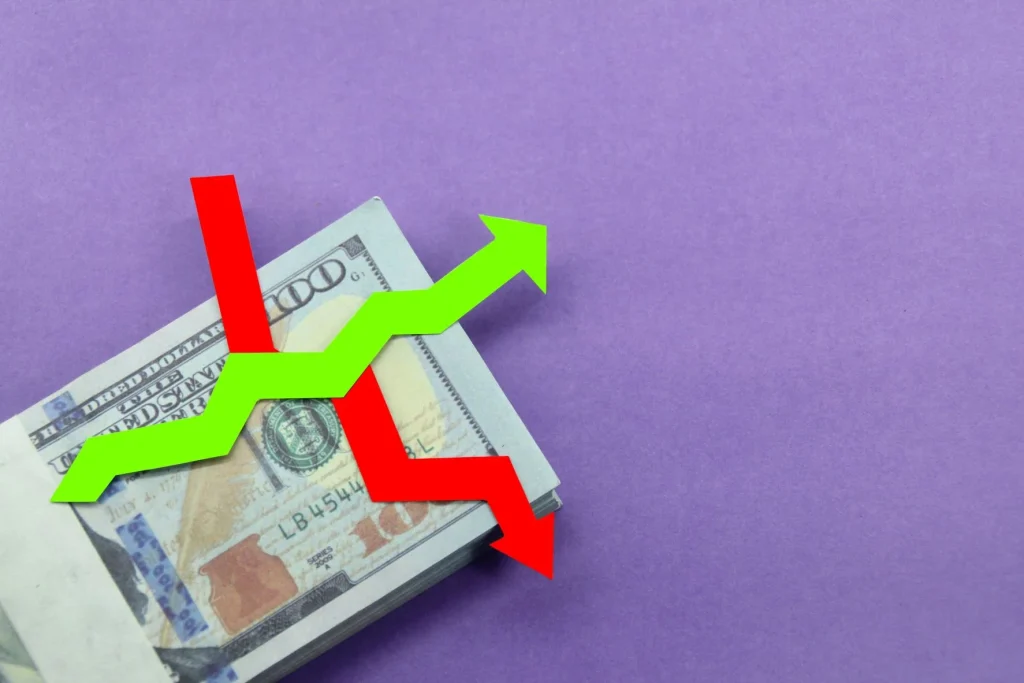 No worries for Filipinos as the countrymen are well-known as adaptable and flexible. Good news! There are business opportunities in order to outsmart the high inflation expectations in the Philippines. Here are some strategies that can help investors to look at inflation from a different angle.
Establish a Budget Plan
Creating a budget outlook is one method to combat inflation. Budgeting is typically seen as a one-time project. Together with the accounts and receipts, an individual does a calculation of their spending and saving. Also, they must plan their future spending with a budget. Accepting that budgeting will be a constant approach to use in leading the fulfilling financial capabilities seek to ensure budgeting success. Consider budgeting a monthly maintenance duty.
In order to track spending habits, a person must review all of the receipts and list down all of their daily expenses. Add all the expenses for the whole month and determine what are the needs and wants. Prioritizing needs is crucial during inflation. Moreover, cost-cutting is effective to save up money during high inflation season. It means sacrificing certain wants in order to accommodate savings.
Purchasing Gold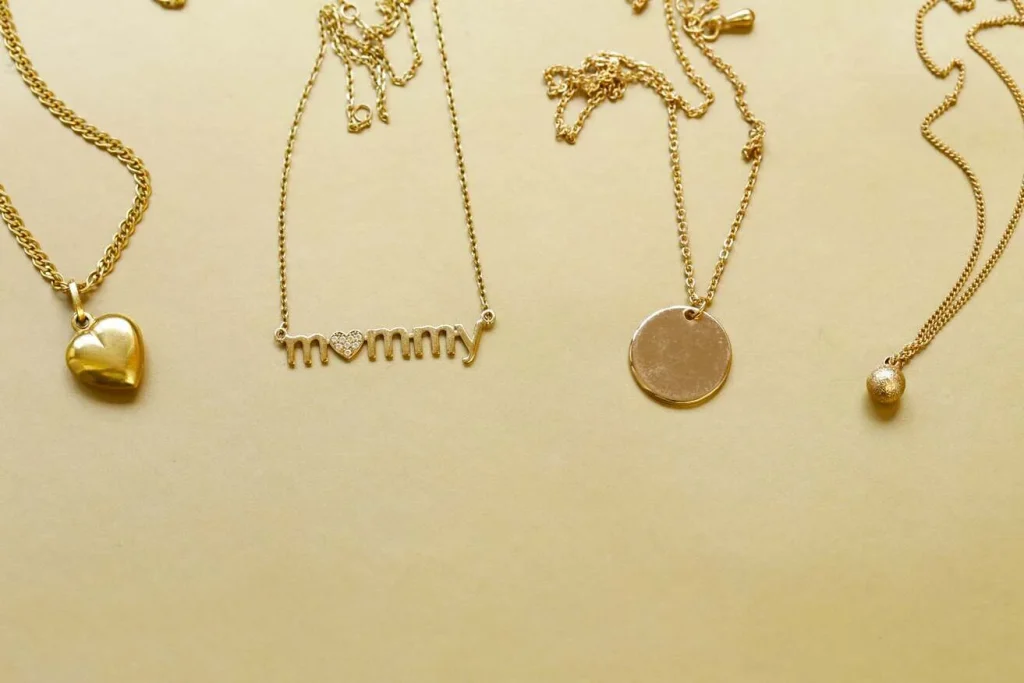 Price increases may seem like the worst time to invest to some people. Given that the monthly expenses are increasing, why would a person invest in the stock market? With that, how do you combat inflation?
Yet, if your finances are limited, an individual could choose to short-term reduce their payments. They just have to be careful to resume and possibly raise payments after the stress has subsided.
A physical asset like gold maintains its value even when there is a lot of inflation. In terms of capital growth, gold can also outpace the rate of inflation. However, bear in mind that commodities are a more risky investment due to their higher volatility.
Cryptocurrency
A blockchain is a type of digital ledger that stores transactions made with cryptocurrency. Compared to the other investment opportunities on this list, it is quite a bit more complicated and is still a very new investment opportunity.
How well cryptocurrencies fare against inflation is still very much up in the air. Although it carries a very high risk, it also has the potential to yield a very high reward. Mining cryptocurrencies is very expensive and doesn't yield rewards right away. The market isn't overrun with tons of new cryptocurrency as a result, which means the current cryptocurrency retains its value very well.
Decentralization and lack of government or financial institution control over cryptocurrencies is another advantage. As recent markets have demonstrated, there is less regulation, which makes investing highly risky but offers a considerably bigger profit.
Putting money into the other choices on this list is undoubtedly a wise move. But, it could get a significant return on investment by purchasing a few cryptocurrencies.
Real Estate Investments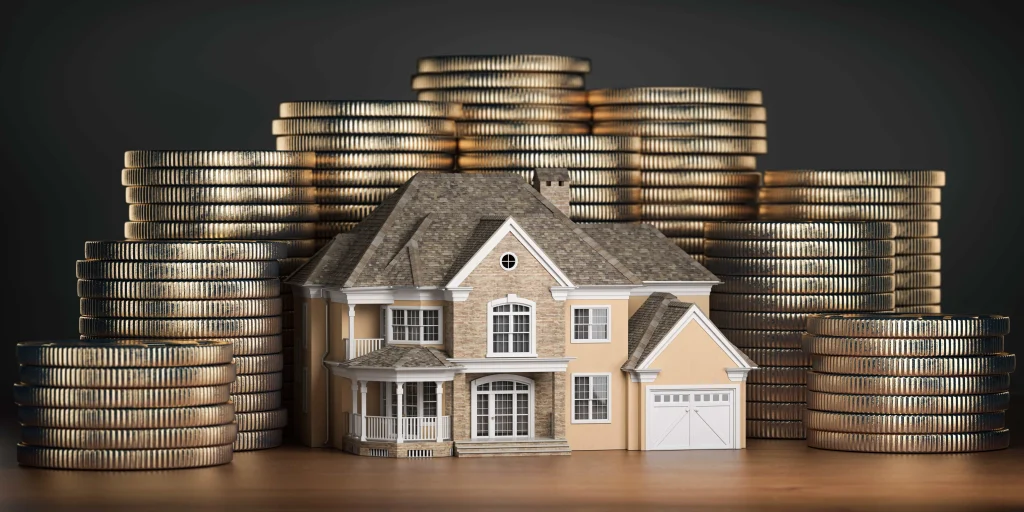 Real estate investing is the last yet the best remaining strategy to combat inflation. Some people view real estate investments as inflation-hedging securities. Through examining real estate as a means of generating income both now and in retirement while fending off inflation. The value of investments in inflation hedges is frequently expected to increase or at the very least hold steady over time. This has to do with three things that make real estate a great tool for fighting inflation: rising value, rising income (rents), and falling debt.
In Gupta's (2021) perspective, real estate has historically been seen of as a profitable asset in one's financial portfolio, both in the short and long term. One of the select few assets that can provide you with returns that are higher than the rate of inflation is real estate. But only a small percentage of people are able to invest in real estate, and of those, fewer still are knowledgeable about how the real estate market functions and what factors actually drive price growth.
Why Real Estate is the best way in outsmarting the rising inflation in the Philippines?
The answers can be dissected in simpler terms and the best way to comprehend is to explain each thoroughly:
Real Estate appreciates value – Property appreciation refers to a property's rise in value over time. This may be the result of changes in the market, inflation, or property improvements. However, the development of a country's infrastructure plays a crucial role in the value appreciation of real estate. According to Gupta (2021), any new transportation, road, or transit center will spur growth as more people are anticipated to move there, which will increase demand. Real estate investments can yield the highest returns for investors who time the market correctly.
Rent income increases – The decision to adopt a buy-and-hold strategy or turnkey real estate investments is made based on the cash flow generated by renters. In addition to providing a high-paying monthly cash flow, a prudent rental property investment will also cover an investor's monthly expenses, such as their principal loan balance, interest, taxes, and insurance (PITI).
Real estate debts are depreciating – The investor's loan secured by the property is actually degrading in value at the rate of inflation, even while their real estate asset is increasing in value. To put it simply, the first year's mortgage loan will be significantly worthless in ten years.
Outsmart Inflation with Crown Asia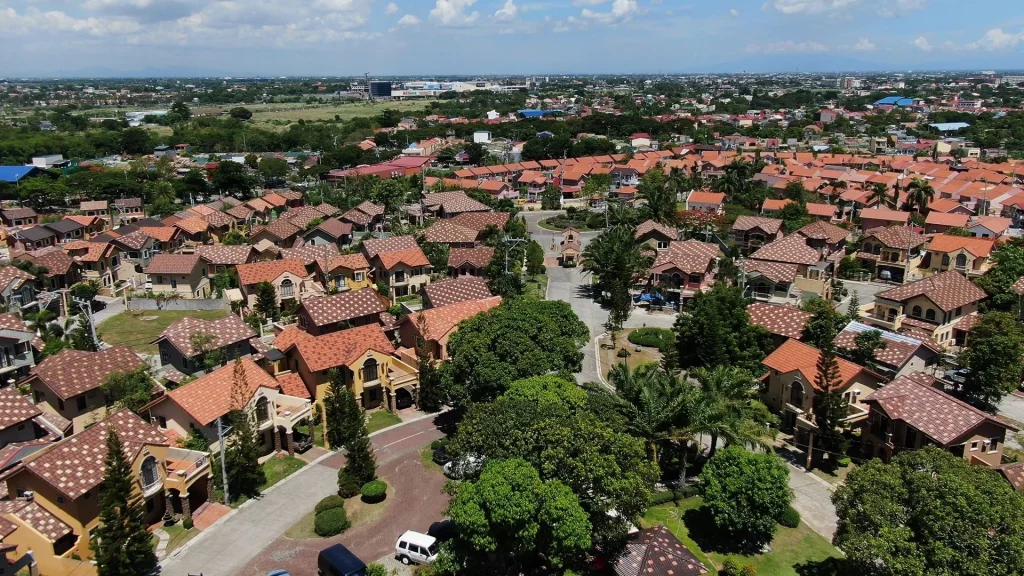 The main benefit of owning a property is that its value appreciates on its own which provides financial security for real estate investors (passive income). However, choosing the right real estate investment strategy and real estate company is significant for the return on investment. Although the location's accessibility is the main factor to prosper in real estate investing, real estate investors must be keen on the property in terms of its business opportunities.
With 25 years of experience in the real estate sector, Crown Asia offers a top-notch themed community. Crown Asia is committed to creating high-quality houses for young professionals searching for their next home or investment opportunity, whether it be a house and lot for sale or a condo for sale. Unquestionably, the brand has created upscale-themed communities with iconic architectural achievements and ground-breaking ideas drawn from stunning locations all around the world.
The majority of the residents in Crown Asia are Filipinos, who put a lot of effort into overcoming their meager home lives and are now reaping the benefits of their efforts. This group of persons, in the opinion of Crown Asia, merits a "trophy" residence. The company also strives to offer upper-middle-class families and individuals the greatest houses. Fortunately, Crown Asia offers prestige and high-end living opportunities. All of the architectural designs of Crown Asia are cohesive yet distinct from one another. The architectural designs are highly influenced by European architecture, but among the countries in Europe, Italian architecture is the most dominant inspiration.
Investors can purchase Crown Asia's residential real estate such as Citta Italia or Vivace along Imus, Cavite. Both residential properties are derived from Italian aesthetics and ambiance which provides a serene and prestige living for the neighborhood. The house design also provides a light and warm living room ambiance, which is needed in order for the household to be productive to start their day. In terms of the property location, both are accessible to a variety of Vista Land as well. It is one drive away from NOMO, SOMO, and Evia Lifestyle Center. It is safe to presume that the aforementioned residential property offers a high return on investment for investors when they opt for the residential properties as rent spaces for tenants.
Citta Italia is an exclusive 80-hectare community of Buhay na Tubig, Imus, Cavite, and Molino Boulevard, Barangay Molino 2, Bacoor, Cavite, Citta Italia by Crown Asia provides single detached sophisticated houses with Italian themes (Mediterranean Style) for sale. This exclusive neighborhood includes the Cavite villages of Bacoor and Imus.
Related Blog: Opportunities in the Asia Pacific: Forces Shaping Real Estate are Why You Should Invest Now