Every person has a way of spending time for leisure and recreation. For every activity, more than the excitement, there should be some sense of satisfaction accompanying the adrenaline or even the calm and comfort of those splendid times.
More so, there are different ways in which people invest, depending on the purpose. Some invest in real estate through condos for sale, houses and lots, and RFO homes. There are people who invest in businesses relating to agriculture, food, clothing line, or household essentials. Let's not forget also those who invest in their spirituality through pilgrimage, church-hopping, and well-established prayer life. Lastly, there are people who spend money to invest in their mental and social wellness. This can be through professional therapy, art exposure, a writing journey, yoga, hiking, and even social activities that will help clear their minds and keep all the happy hormones kicking off.
Have you watched movies where people play golf with their friends and colleagues and there are spectators, people who hold umbrellas, serve food, or talk about business on one side? That is a country club- but there is more to it. A country club is a membership organization offering access to world-class golf courses, expensive facilities, and amenities for social events and recreation. More than these, there are also five-star restaurants, bars, function halls, shopping areas, fitness gyms, and a caliber of staff and professional service exclusive only for the members of the club. Just like the other activities mentioned beforehand, a country club is a form of investment in different exciting ways.
Establishing connections, building relationships, and having a sense of community are just a few of the best parts of belonging to a country club. Crown Asia, the premium arm of Vista Land and Lifescapes Inc. for 25 years has always been true to its commitment to finding ways in which its clients and homeowners may invest for a better and brighter lifestyle.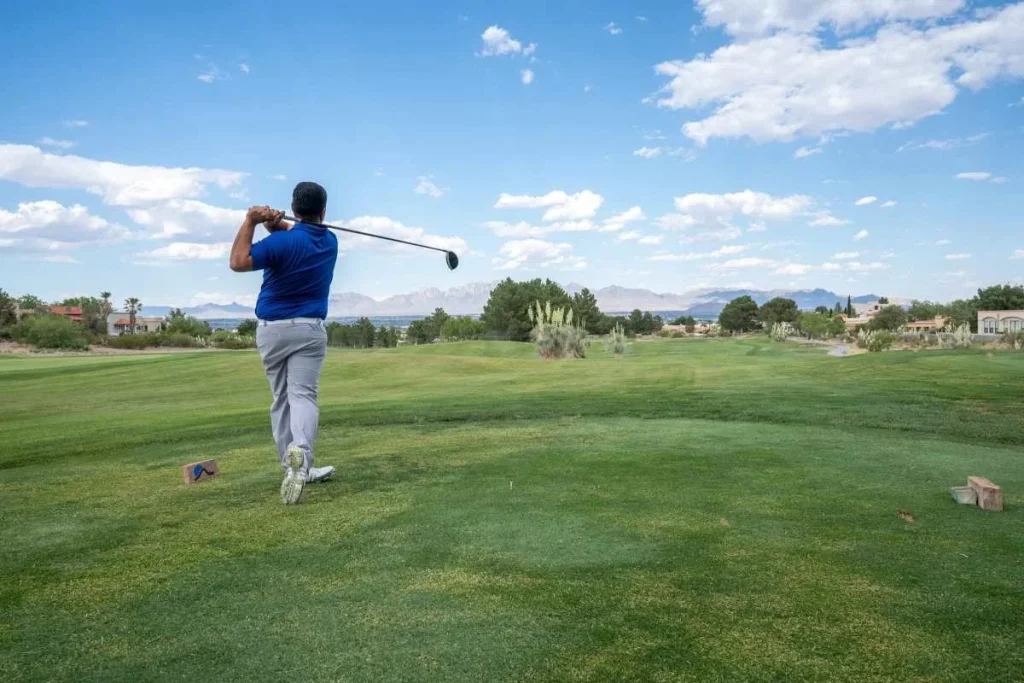 Joining a Country Club
Before joining one, make sure to do thorough research on different membership clubs convenient to you. It is also wise to research the list of amenities and activities present because each country club caters to different clientele. Moreover, knowing a member of a country club is an advantage so you can have easier access to information as well as the chance to visit a club with someone you know.
Each country club also has different membership fees depending on the amenities and packages that are being offered. There may be a reservation fee, annual fees, other than the membership fee itself. Moreover, some membership organizations have different cards ranging from diamond, gold, silver, or bronze, depending on which contract will be chosen to sign into.
After choosing the best country club or the best membership package, submit an application including all the requirements. Different clubs have different membership conditions so be sure to read the contract and comply with the essentials.
World Class Country Clubs in the Philippines
Manila Polo Club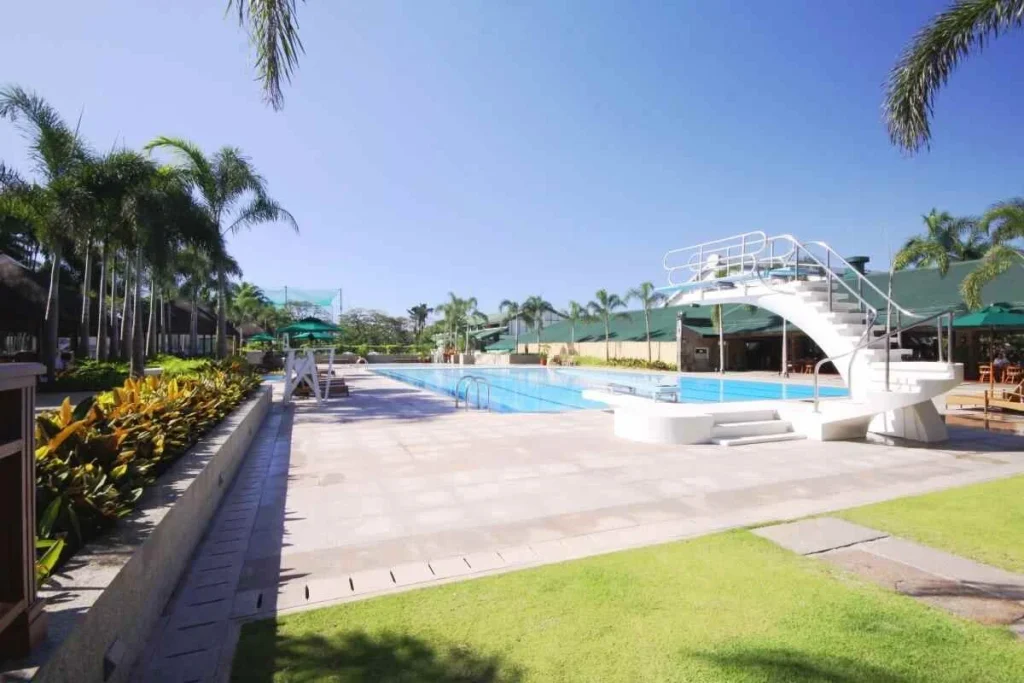 Photo from pgaacreativedesign.com
More than having the best condos in Makati, the city takes pride in sheltering one of the earliest and prestige country clubs in the Philippines, the Manila Polo Club. This is located at 35 McKinley Road, Forbes Park, Makati City. It was established in 1909 through the passion of William Cameron Forbes. For its amenities, there is an equestrian, archery range, kiddie playground, swimming pool, golf driving range, gym, and many other high-end facilities for its beloved members. As of today, the country club is brimming with business tycoons, politicians, and other big personalities in the country.
The members of the Manila Polo Club are classified as proprietary members, associate members, life members, courtesy members, special guest members, and honorary members. The admission rate in Manila Polo Club starts from 12.5 million pesos.
Balesin Island Club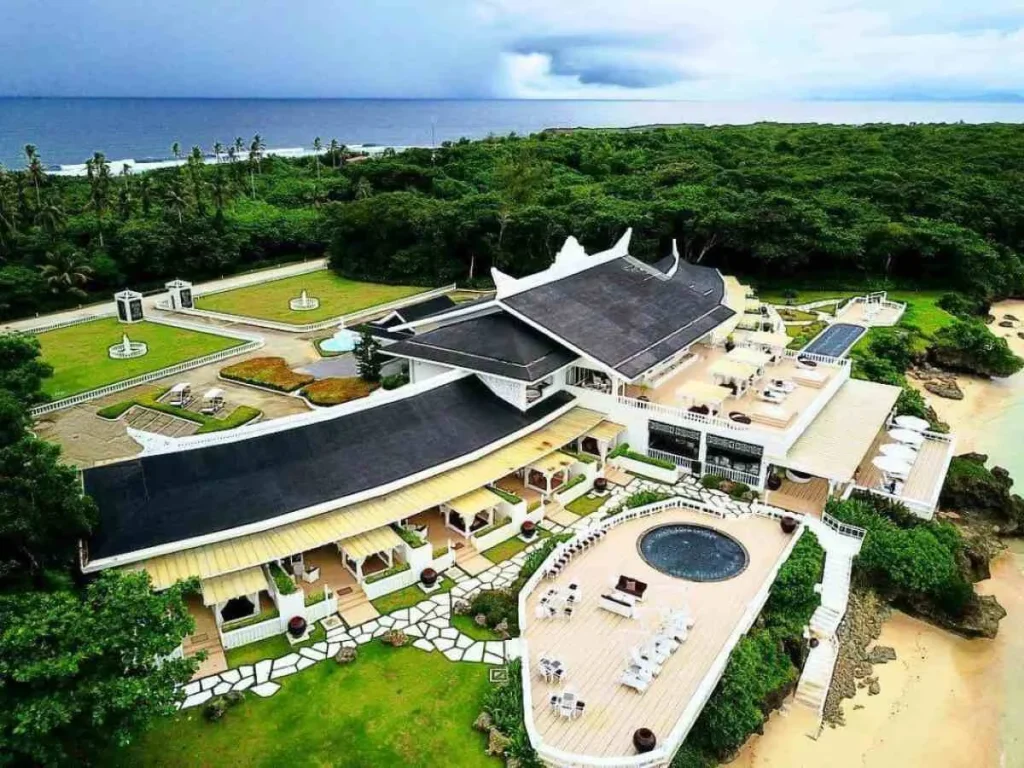 Photo from brideworthy.com
Included in the list of the most coveted country clubs in the Philippines is the 500-hectare Balesin Island Club located on the pristine eastern coasts of Luzon. The country club is known for its exclusive membership, giving access to members and non-members but with different rates and conditions. People who love to have access to a picturesque view and fresh sea breeze will surely benefit from this kind of membership. The amenities include a clubhouse, world-class restaurant and bars, spa, aquatic sports center for snorkeling, Hobie cat, sailing, water skiing, and windsurfing The Chapel, and the Aegle Wellness Center. More than these things, Balesin Island Club is divided into seven villages namely, Balesin, Bali, Phuket, Mykonos, St. Tropez, Costa del Sol, and Toscana. The membership fee starts at 3 million and will scale up depending on the membership package that you wish to avail.
Mount Malarayat Golf and Country Club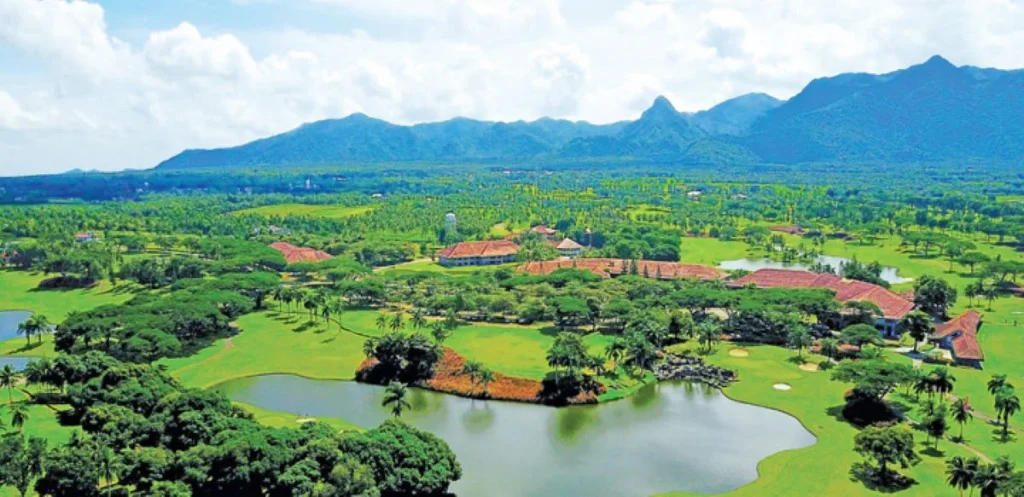 Photo from businessmirror.com.ph
The cool mountain breeze of the Malarayat mountain range can be felt with another state-of-the-art country club, the Mount Malarayat Golf and Country Club located in Lipa City, Batangas. The rolling hills, and lush green and brown picturesque view adjoining the facilities are what makes the country club popular among the members and non-members. The area was elevated 1200 ft. above sea level on this 200-hectare property where an all-weather 27-hole championship course is situated, designed by the internationally sought-after, J. Michael Poellet Group. More than the golf course, it has sports facilities like a swimming pool, basketball court, tennis and badminton courts, and bicycle tracks. The club also has world-class hotel facilities, banquet venues, ballrooms, and function halls. High-end equestrian facilities are also present. For bookworms, there is a well-built library with an array of genres to choose from. Moreover, the staff has a balanced combination of hospitality and professionalism.
The Manila Polo Club, Balesin Island Club, and Mount Malarayat Golf and Country Club are just a few among the list of the most exclusive, premium country clubs which offer comfort, luxury, and satisfaction. Being part of a country club means belonging to a community that values relationships and connections. It is never too late to join one and keep all the happy hormones kicking.
Related Blog: A Hole In One: 6 Reasons Why You Should Try Golf