In this day and age of continuous progression and unstoppable modernization of humanity and the way we live, everyone deserves some kind of safe space from all the hassle and breath-takingness (sometimes, unfortunately, literally) of the endless grind to make more money, to know more about our world, and to make a mark in the said world. Everyone, including you, your spouse, and your dear children should have a place of liberation, a sanctuary where you will feel relaxed, warm, and everything that makes you comfortable. And in the world of aesthetics, this is what you call "cozy".
It Is More Than an Aesthetic Coffee Table and Floor Lamps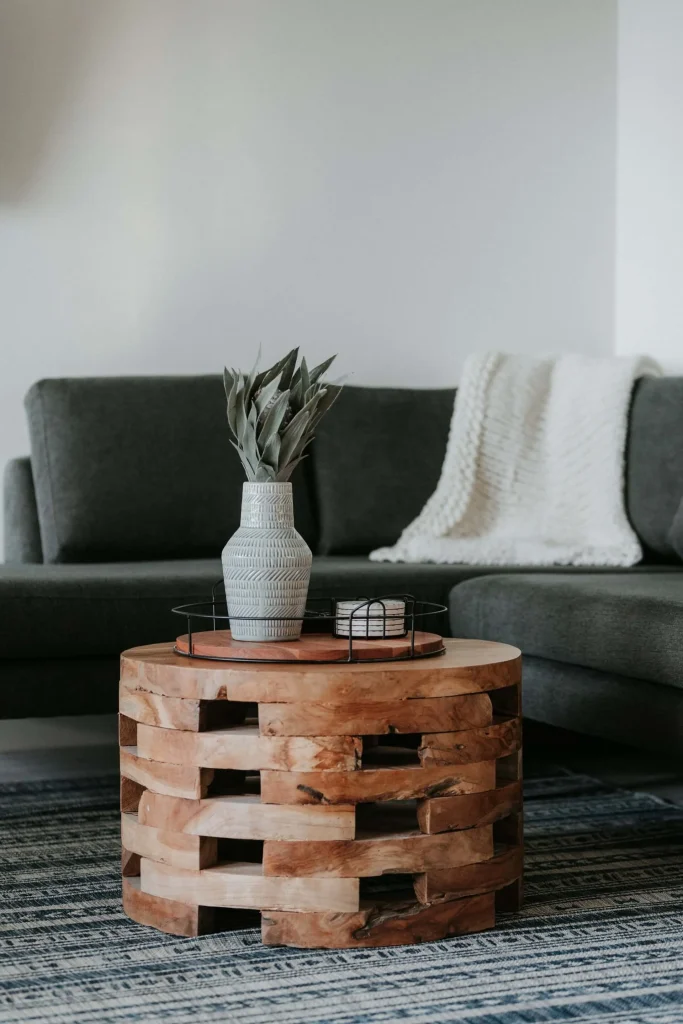 Creating a cozy home is more than an aesthetic your children see in their Pinterest feed or by adding minimalist tables and floor lamps. After all, it is not when you see something, but feel something, can you only find out that that certain thing, place, or person is indeed cozy.
By the layman's definition, cozy means giving a feeling of comfort, warmth, and relaxation. Well, it also pertains to a soft covering to keep a teapot, boiled egg, and whatnot hot, but we are not here to talk about that. Anyhow, cozy is supposed to not remind you of all the deadlines you, unfortunately, have to face as soon as possible, it is not even meant to supposedly make your heart beat fast. A cozy place should make your heart beat slowly but steadily. Relaxed. As if you are meditating. As if you are having a cup of coffee but without the morning rush. With this said, it is safe to say that coziness has a lot of benefits not only pertaining to the design of your home (we will get into that later), but also for your health.
Turning your house or your condo into the perfect home could also mean being cozy. Being cozy is always surrounding yourself with a stress-free environment, which is great for your health.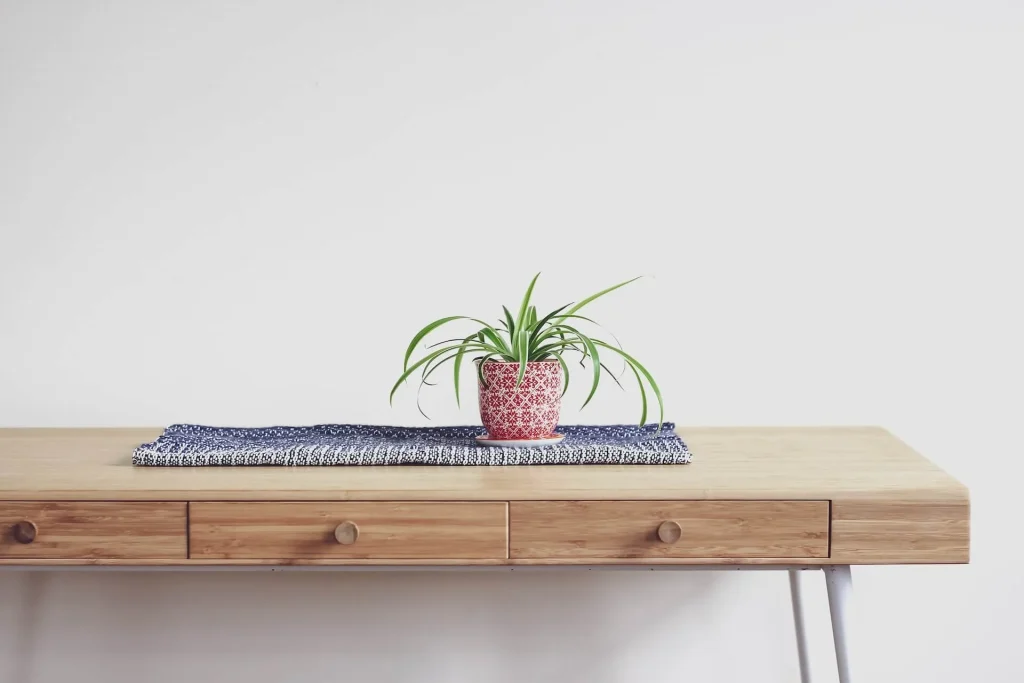 Both the physical aspect and the mental hand. In Danish culture, being cozy is hygge. They are like synonyms but these people take coziness to a whole new level thus the new word. "The whole concept is geared toward contentment, being present, and being comfortable in your body, mind, and space. In our culture, we are often hustling and striving, moving forward at a fast pace. If you are practicing hygge, you are embracing presence over productivity," says a counselor and facilitator at Cancer Wellness at Piedmont, Lauren Garvey, MS, CRC, NCC.
Thus, a cozy space can help you deal with the blues, AND stir you away from having a heart attack. With all these said, the cozy place every one must have must be, of course, their home. In this case, in your Crown Asia house and lot for sale.
Your Type of Coziness
What comes to mind when you hear the word cozy? A wooden cabin together with some wood furniture with a lit fireplace for instant warmth, the perfect place for hot chocolate and smores while wrapped in soft blankets? Or perhaps an Italian-inspired classical-looking house and lot for sale, with orange-colored walls, many many bookshelves, and the softest of couches and beds? Or perhaps greenery – both outside and inside your home? Or perhaps a perfect mixture of all that is said above.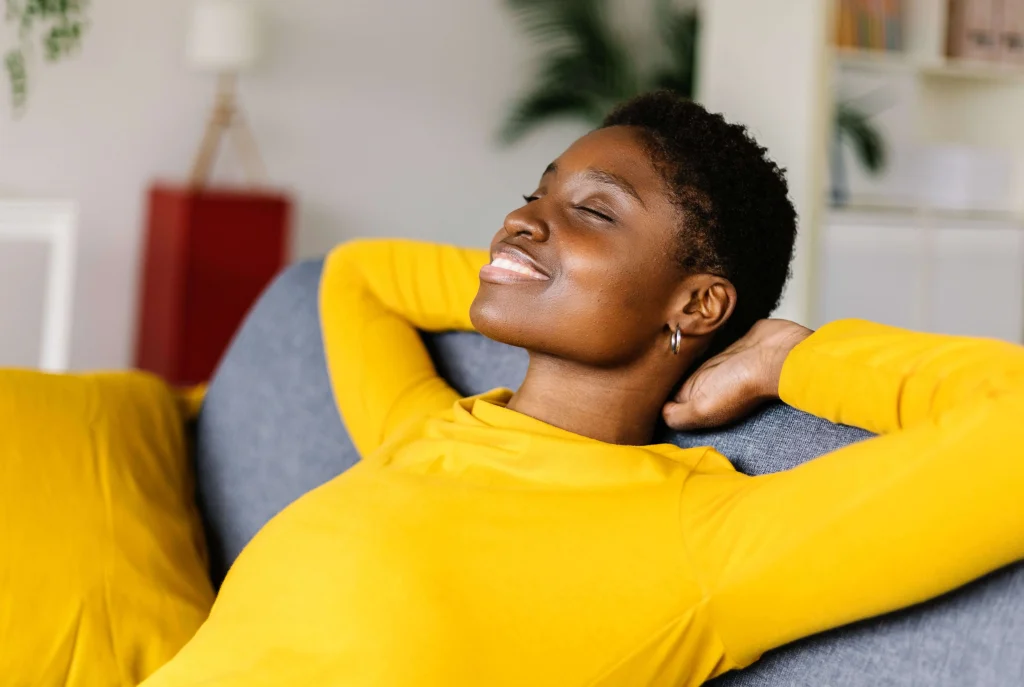 Indeed, there is no fixed type of coziness. We are all different people, with different wants, and pet peeves, it is only a matter of fact that we have our own ideals of coziness. We personalize our own picture of cozy. However, it is also important to take note that even though our images of coziness may be all different from one another, one thing is for certain, there are some must-haves you should take note of when it is time for you to cozy up your house and lot for sale. Although, it is important to take note, that you do not have to cozy up the whole house. Perhaps a room would do. "The cozy room" if you will. Let us help you bring her to life.
Surround Yourself With Love for That Cozy Feeling
Gather all the objects that have a close place in your loving heart. A framed picture of you and your family when you had a trip to Hong Kong. The photo album of you and your spouse's first experiences of being parents or fresh flowers you picked earlier. A trophy you won in a tennis tournament at a nearby tennis club. A whacky but heartfelt drawing your tiny one gave you randomly. The love letter your beloved spouse gave you for your anniversary.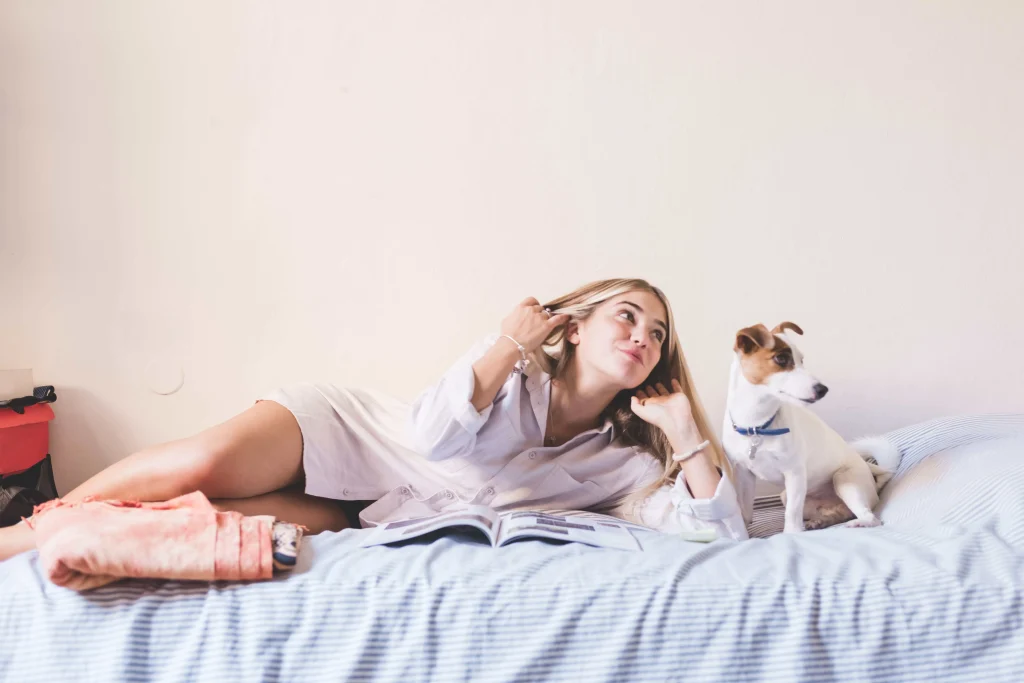 Just by looking at these, even at the mere thought of them, warms up your heart. Want to immediately have good feelings at a place? Decorate it with the most precious things in your life.
Maximize and layer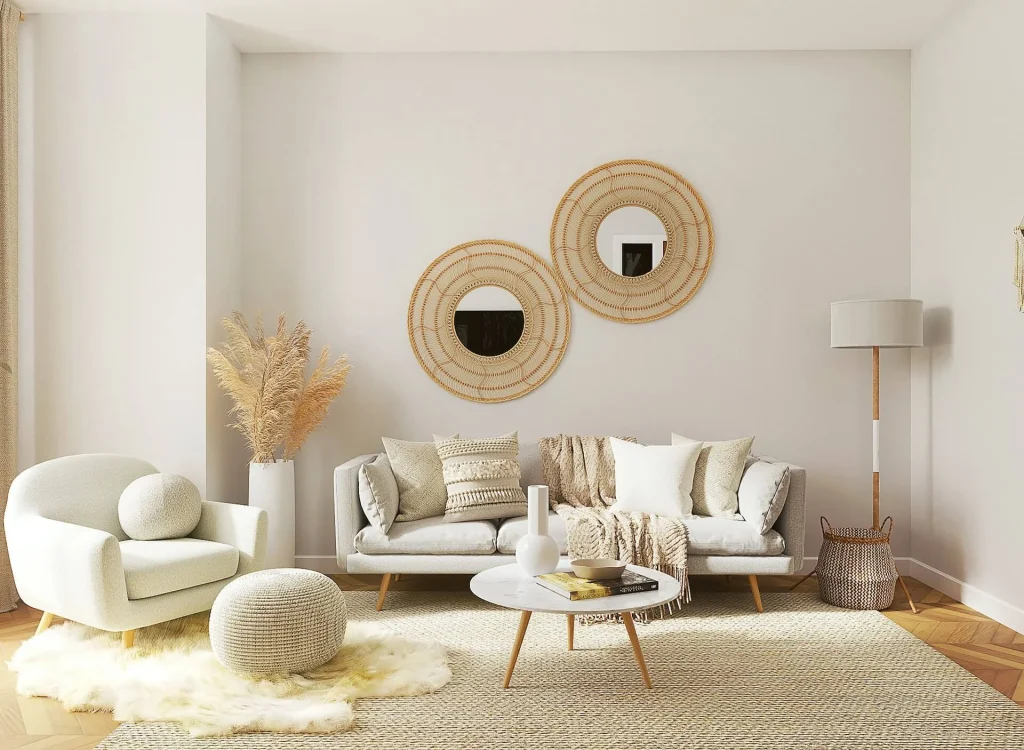 Another tip that you can take note of is to not leave any space empty. If you search for cozy space samples, you will notice that the places are loaded. So, maximize. Put several potted plants. Books. Use a beautiful tapestry. Stuffed toys. Or the softest of throw pillows. A mirror. A lamp that does not blind you. Layer your rugs. Basically, the thought is to have a warm, loving space that has so much to give you. So put lots of stuff there. The moment you step into the room, you will feel like you are being embraced with a warm hug.
Lighting is everything for a cozy atmosphere
Lighting creates the mood of a room. You do not want your kids' eyes to tire away with such blinding light, do you? Nor you do not want the other kind of blind–being not able to see because it is so dark. When it comes to a cozy place, natural lighting is key. Make sure you have big window treatments to welcome the warmth of the sun's rays and natural light in your living room. Not only you, your family, and your indoor plants will be getting lots of vitamin D daily, but you will also save electricity and decrease your carbon footprint! Another suggestion is to have more lamps than over-the-head lightning and warm-toned LED lights. Lamps will create shadows, and these shadows add to the comfy aesthetic of coziness for it visually adds more stuff into your home. And we already talked about maximizing every space of your comfort space.
Indeed, you and your family deserve the best kind of living with all the hard work that you do to conquer life. The least you can do is to treat yourselves by making your home cozy and a sanctuary.
Related Blog: Rainy Season Home Design Ideas