A significant new analysis that examines the adoption of cutting-edge technology like artificial intelligence and machine learning in the real estate sector has been released by Altus Group, a top provider of asset and fund information for commercial real estate. And Crown Asia is stepping forward to utilize technology advancements in their premium homes.
According to World Economic Forum (2016), the real estate market is no exception to how technology continues to be a catalyst for change across all business and industrial sectors. Businesses may function everywhere because today's workers are more mobile and connected than ever. The resistance against rising real estate lease and ownership costs is growing, particularly in established urban centers.
Although not all businesses or even all employees within a company will be able to benefit from telecommuting, several businesses have used remote work models to great effect. As a result, less office space is required to house workers, changing the dynamics of what makes for an excellent, and hence pricey, location.
Moreover, results from the study "The Role of Data Science in Commercial Real Estate Investing" indicate that more sophisticated technologies are now necessary for participation in the real estate market rather than a differentiator or a specific competitive advantage. More than half of firms report already investing in one or more data science capabilities, which include AI, ML, Predictive Modelling, and algorithm creation. Over a quarter of European businesses use technology for predictive modeling, and more than a quarter of European companies have access to AI/ML capabilities.
Looking back, as mentioned by Forbes (2020), the speed at which technology is disrupting industries and business strategies is increasing tremendously. This situation has been made worse by the present pandemic because disruptions often arise gradually over time as individuals become accustomed to technology. In order to maintain any form of productivity, new realities are driving the workforce to use, swiftly iterate and adapt to new technology. The rapid emergence of new technologies and how we deal with the epidemic are influencing how real estate will develop in the future. The strategy and approach to some parts of the constantly changing real estate landscape will depend heavily on awareness and forward thinking.
The globe has adapted to remote work much more quickly than in the past thanks to the Covid 19 pandemic. And since people now understand that many firms can run entirely or partially from a distance, it is doubtful that we will return to the conventional office setting employees previously used.
Technology can be perceived as a friend or a foe. The 2020 pandemic crisis was the turning point for technological advancement and it was globally utilized to keep businesses running and maintain stability. Many businesses were forced to suspend operations in the event industry, tourism, and travel industries. At the same time, others had to compromise by working at home. This led many companies to subscribe to communication software to implement work-from-home for their employees. Social distancing, especially for employees that require going to the site, especially for health workers, many inventions were developed to comply with social distancing, such as hand-free door handles, touch-free elevator buttons, and robot assistants. Technology was also a big help for scientific breakthroughs of the fast development of Covid 19 vaccine, as well as the rapid global distribution of the vaccine.
The real estate market and industry have now experienced some turmoil as a result of the pandemic as well. Since the mandatory lockdown forced employees to work from home. Property ownership and leasing are now viewed very differently than they once were by businesses and consumers.
Where people live and work largely affects the price of real estate as well as its development. Real estate for both consumers and businesses is closely related to one another and influences the growth of the other.
Incorporating Technological Advancement in the Real Estate Industry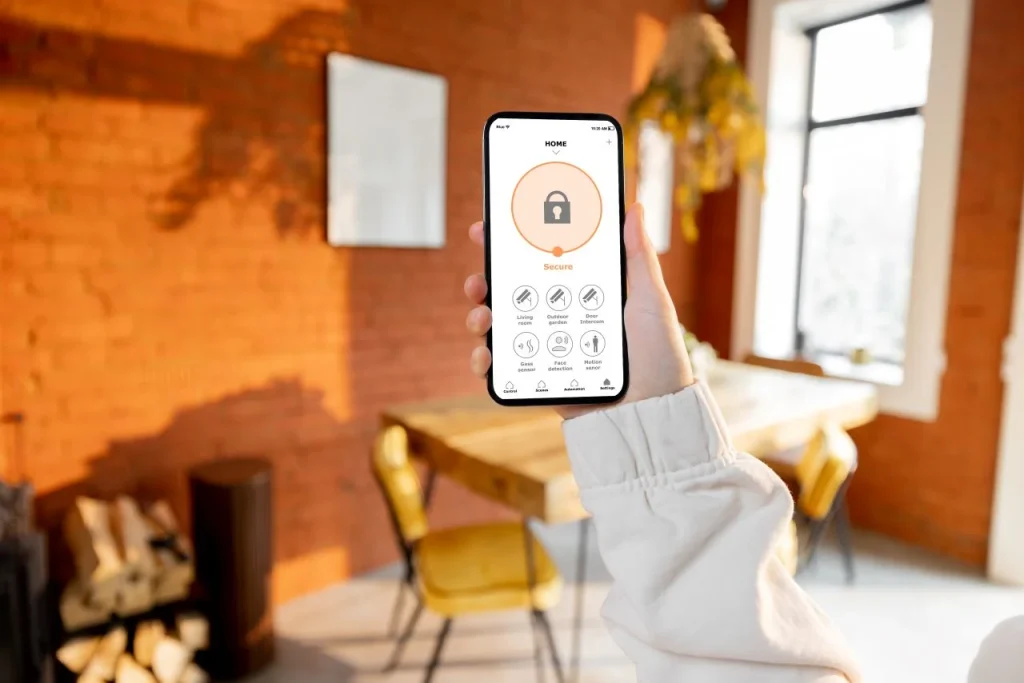 It is true that the Covid 19 pandemic highly affected the operations and market of the real estate industry. However, adapting to technological advancements available in the market is essential for its success.
According to Cubicasa, the real estate industry is one that is always expanding and changing to accommodate new technologies. This is true, for instance, whether building, selling, or renting a home. When shopping for their ideal home, people will always look for the newest innovations. the one in which they will feel most at ease, secure, and satisfied. The real estate sector must adapt and make use of the newest technologies in order to meet the clients' rising expectations.
Modern technology receives valuable insights into the real estate business as it served as a massive health in coping with the competitive demands and ever-changing lifestyles and trends shifts that customers and investors are influenced with.
Here Are Real Estate Technology Trends That Will Transform the Real Estate Industry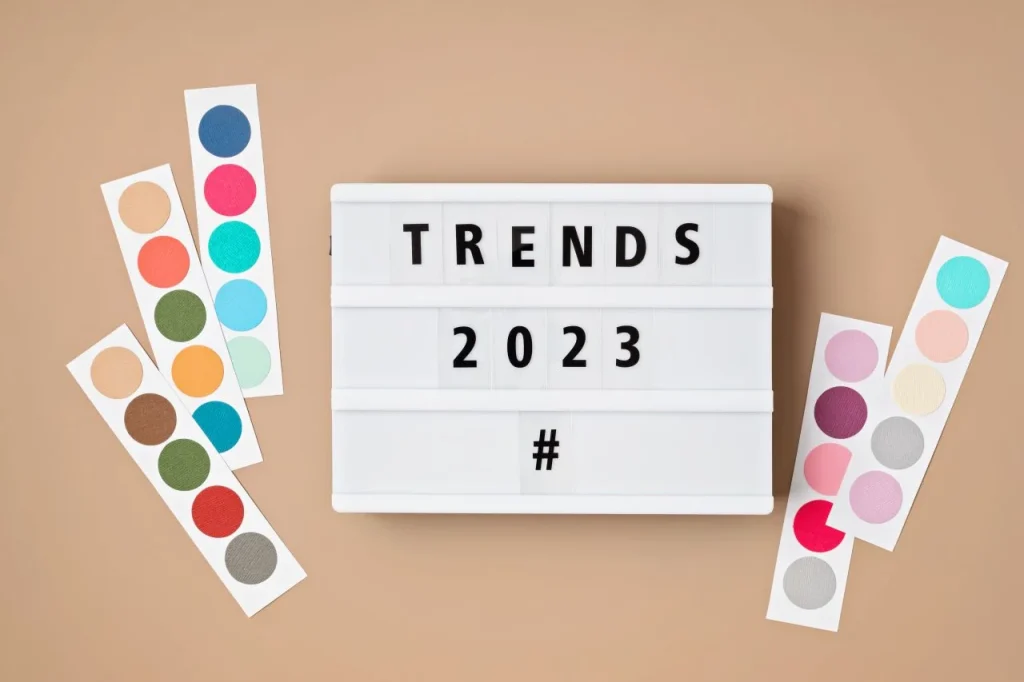 Alongside real estate innovation with the design of properties being sold, real estate companies should also be aware of tech innovations in the real estate industry as they can utilize these in their marketing strategy. These real estate tech trends can be perceived as profitable investments in which real estate businesses should look. Property developers must implement helpful innovations in their real estate platforms and in their premium homes.
Virtual Reality
Everything that prospective buyers see in virtual reality is created by computer intelligence, even though it appears to be reality. Computer-generated visuals are added to the environment via augmented reality. Buying properties can be stressful for investors, but the ability to take a tour of a property without physically being there is made possible by the use of these new technologies in real estate. Anyone from all around the world might view a property without leaving their house, which would benefit foreign investments. Consider the possibility of selling a property that is still under construction. They will be able to imagine clearly since they will be able to virtually "visit" the properties being sold. By virtually altering a location, it would also be possible to see what to do with it and realize its full potential.
Moreover, real estate investors may now "step into" a room and enjoy an immersive virtual world experience while a real estate agent can help another client thanks to aerial footage gathered from drones and 3D technologies. Real estate agents may eventually no longer need to invest time and money in setting up a room or open houses because clients can already furnish a room virtually. The trend of international investors using VR before making a real estate investment will grow as the technology becomes more sophisticated and immersive. Given that the local and foreign investors have the opportunity to tour a location will hasten their decision-making and increase the chances of connecting with a potential buyer.
In short, virtual tours are made possible with augmented reality. Moreover, this digital technology, made it possible for real estate investors to save time checking properties at their own convenience. And it enables customers to check the property online which gives them complete control of the interface.
Artificial Intelligence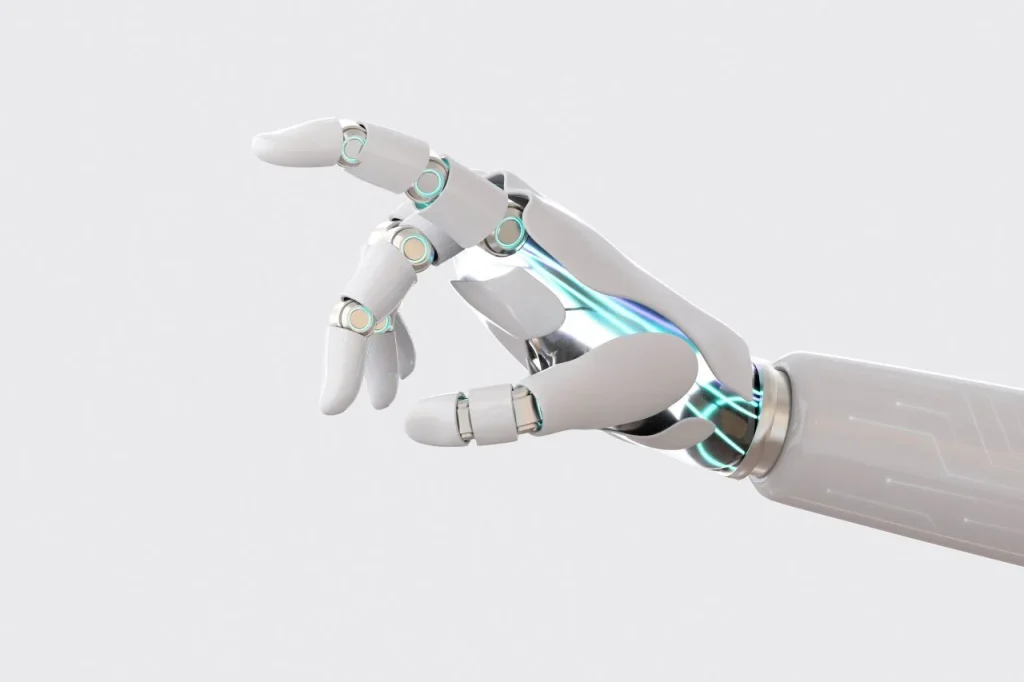 According to American Home Shield, for some people, the concept of AI can be frightening or even dangerous. Science fiction has conditioned people to regard it as something that will ultimately surpass human intelligence and bring about the end of humanity.
But, today's AI solutions do not dream about electric sheep yet and are employed to address a growing need for convenience and efficiency. From interactive virtual tours delivered from the comfort of the client's couch to robots delivering house tours, real estate AI solutions are available. The development of computer systems capable of carrying out activities typically requiring human intelligence is known as artificial intelligence. Using this invention will automate the entire process and speed up all of the decisions in real estate. This means that because of this invention, real estate professionals can quickly obtain all the information about the property. The information gathered then makes estimating home prices simpler. As a result, AI can aid human productivity by learning, making judgments, and solving issues independently.
This innovation is also ideal for potential buyers who are introverted in nature and prefer to check and review everything on their own without asking actual real estate agents since they can comply with their queries with an automated reply. Beyond its focus on the consumer, AI may help agents work more efficiently by automating repetitive duties, such as responding to chatbots' questions in real-time, and by using predictive analytics to sift through voluminous data to pinpoint hot leads.
Floor Plan Scanner Mobile Apps
A typical smartphone user installs and uses 9 apps per day or 30 apps per month. Mobile apps are the way to go as smartphones get more advanced and useful. These days, anything can be done from a phone rather than needing to carry or use pricey hardware. Also, this real estate software saves time because interested parties can view the property on their phone and go see it in person. Many mobile applications are available for customers and businesses to employ to enhance their products or services. The most cutting-edge real estate firms include tools in their systems to enhance user experience and maintain market relevancy.
Using CubiCasa's mobile application, for instance, to quickly and accurately create floor plans that can be attached to property listings, would assist market the properties by providing a better understanding of their layouts. This floor plan software startup collaborated with several MLSs in the US to offer its audience free floor plans that include measurements.
Wifi enabled cameras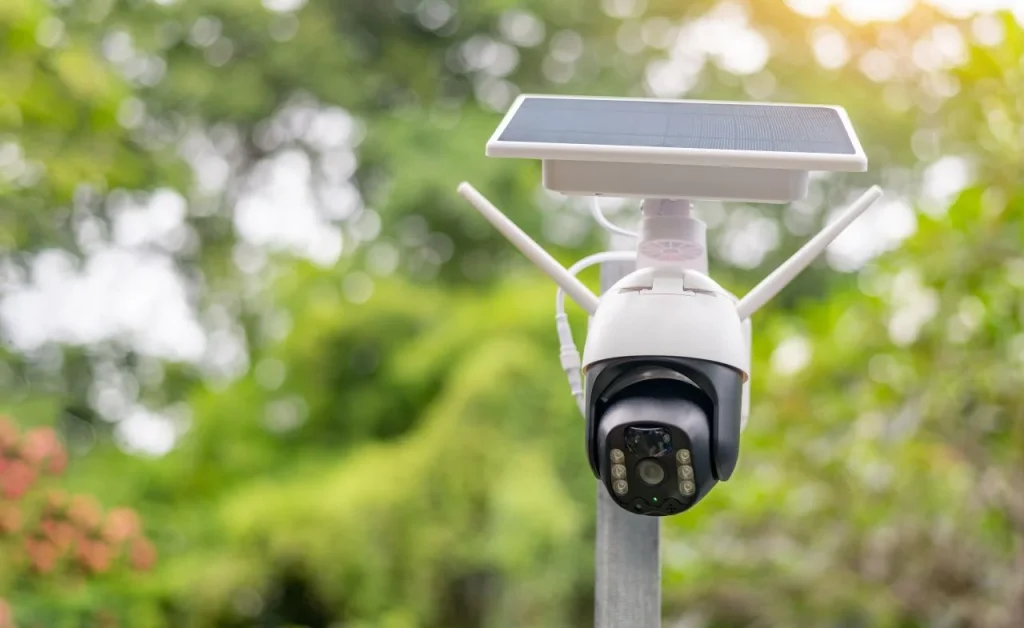 In order to record and capture video, a wireless camera needs to remain connected to the Wifi network. The video is then delivered to a receiver, which is connected to an internal storage device or to cloud storage, and provides you with 24/7 watching access from anywhere.
Control Gate Security Systems
Controlling access to and from a gated property is referred to as gate access control. It's how investors or landlords guarantee that their tenants and invited guests can enter while preventing access from illegal parties. By limiting access at the gate, landlords can keep both your property and your tenants safe.
Moreover, a control gate security system is a helpful innovation in real estate since it provides a more secure building that ensures safety against intruders or unknown individuals. Real estate tech companies already developed a more secure system with access to mobile apps which require user voice, face, or fingerprint.
Smart building technologies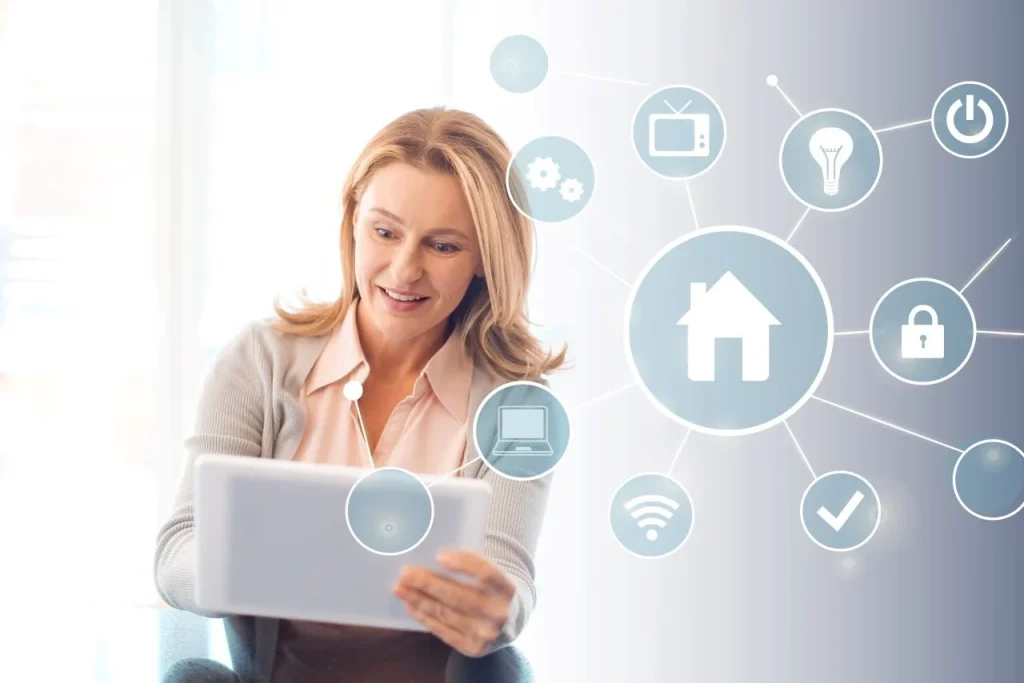 A real estate business that started installing and utilizing cutting-edge, integrated building technology systems constitutes a smart building. These systems include facility management, telecommunications, user systems, and building automation. Smart home technology is ideal as it adds security but also convenience to property owners.
Smart home features attract home buyers as it adds a touch of pristine and entertainment. they also perceive this home features desirable properties. Introducing, Crown Asia's Pinevale is one of the first smart homes in Tagaytay. Smart homes are sweeping the globe. Pinevale sells a smart lock that can be opened in six different ways: through a phone app, a fingerprint scanner, a card reader, a mechanical key, a Wi-Fi app, and a passcode. Additionally, it features a smart socket that you can use to plug in any electrical appliance, such as a coffee maker or kettle, and even control remotely to save you from constantly running back and forth between rooms. A clever IR repeater that can operate up to 8 appliances was also incorporated. Tenants can control the house more easily by asking Alexa or Siri to do tasks for them!
Moreover, Tagaytay is the home of Crown Asia's Pinevale. Known as the second summer capital of the Philippines. The province offers a chill climate to enjoy with its serene landscape. Perfect for unwinding and escaping from city life. Despite being an escape from the busy urban life, Tagaytay is still accessible to highway rads which will lead to cities like Makati or Metro Manila.
Related Blog: Technology Takes Its Place in the Real Estate Industry Coming 2023