Anticipation was built as Taylor Swift's monumental concert tour approached. The allure of the Taylor Swift concert in 2023 has not only ignited fans' hearts but has also sent ripples through the skies, leading to an unexpected surge in flights and flight promotions in many parts of the world.
Imagine living in a cozy condo near NAIA, where the bustling sounds of planes taking off and landing become the backdrop of your daily life. Now, you can add a sprinkle of excitement and anticipation for the upcoming Taylor Swift concert in 2023, and you've got a recipe for an unforgettable experience. The Taylor Swift Era's Tour has not only set the stage for incredible musical performances but has also taken flight, quite literally, impacting flight bookings and promotions in the Philippines.
Who is Taylor Swift and Why is She So Popular?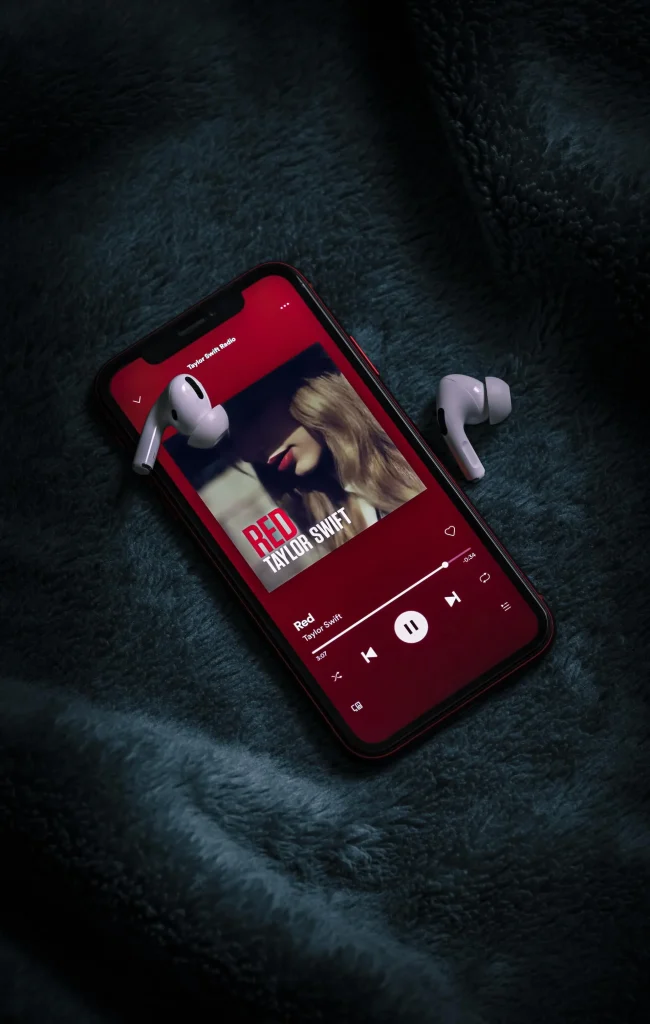 In the world of music and pop culture, Taylor Swift emerges as a celebrated name whose influence has resonated with millions worldwide. Taylor Alison Swift, an American singer-songwriter, has garnered widespread fame and admiration for her versatile talents encompassing singing, songwriting, and storytelling. Swift's music journey began in the realm of country music, capturing hearts with her relatable lyrics and genuine emotion. As her career evolved, so did her sound, transitioning seamlessly into pop, while her music continued to resonate with a broad audience.
What is the eras tour?
The "Eras Tour" represents a significant milestone in Taylor Swift's artistic journey. This monumental tour showcases the evolution of her music and style across different eras of her career. Swift's ability to adapt and reinvent herself has been a cornerstone of her success, and the "Eras Tour" epitomizes this transformative journey. As she navigates through her discography, each era brings forth a unique musical landscape and a distinct visual aesthetic, allowing fans to relive the various phases of her artistic evolution. With captivating performances and an immersive experience, the "Eras Tour" offers fans a chance to connect with Taylor Swift's music in a profoundly personal and nostalgic manner.
According to a social media post, Taylor will be dropping by Mexico, Argentina, Brazil, Japan, Australia, Singapore, France, Sweden, Portugal, Spain, the United Kingdom, Ireland, Netherlands, Switzerland, Italy, Germany, Poland, and Austria.
When Music and Travel Collide: The Taylor Swift Effect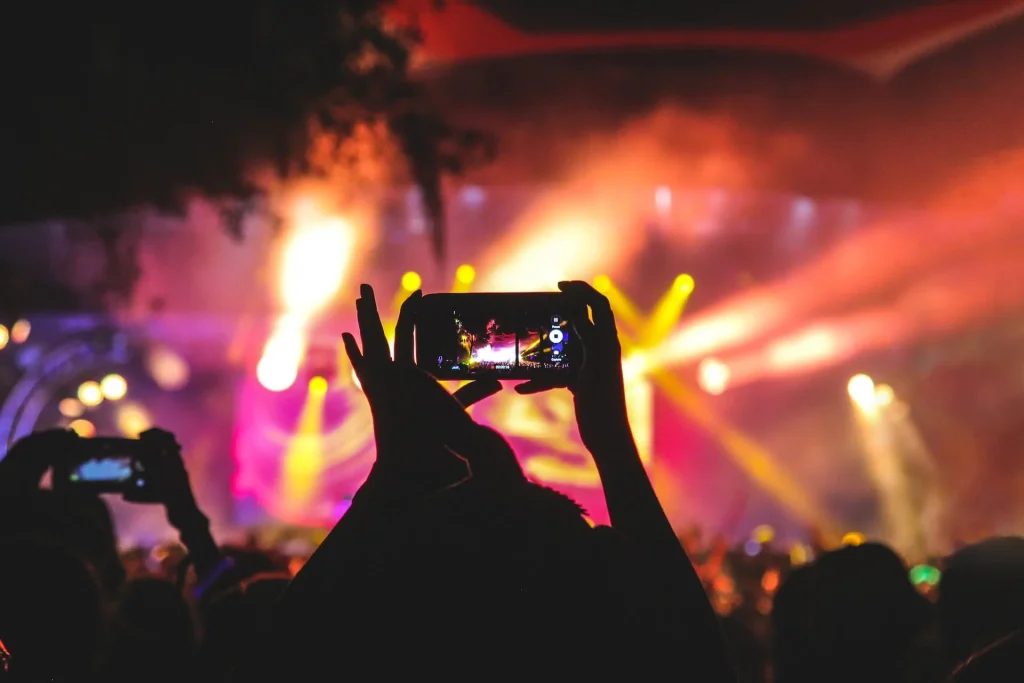 It's not just the music that's in the air – it's the palpable excitement of fans ready to experience the magic of Taylor Swift's live concert. As devotees fervently research "How much are Taylor Swift concert tickets?" and "Is Taylor Swift touring in Singapore?" airlines are responding to this surge in demand. Flight promotions from the Philippines to Singapore, where Taylor Swift's concert will grace the iconic National Stadium, have taken off. The timing couldn't be more perfect – travelers are not only seeking the thrill of the concert but also the joy of discovering a new destination.
What is the effect of Taylor Swift's concert on economies?
The Eras Tour fueled the commerce and economies of various cities and territories.
"Swiftonomics" is a term that refers to the economic impact or influence generated by the activities, events, and phenomena related to the popular American singer Taylor Swift. It's a play on words, combining "Swift" (Taylor Swift's last name) with "economics."
In the context of Taylor Swift's massive fan base, her concerts, album releases, and other related events often have a significant effect on various economic aspects. This can include ticket sales, merchandise purchases, tourism, local business revenue, streaming numbers, and more. Swiftonomics highlights how Taylor Swift's influence can lead to both direct and indirect economic benefits in various industries and regions.
Billboard reported that politicians and government officials were "clamoring for a glimpse of the Eras Tour". Some of these politicians include:
-The President of Chile, wrote to Swift, requesting her to bring the tour to Chile.
-Members of the Canadian Parliament filed a grievance with the Speaker of the House of Commons, displeased with the Eras Tour "snubbing" Canada.[12] Prime Minister Justin Trudeau invited Swift to tour Canada. One month later, Swift announced six shows in Toronto.
-Pita Limjaroenrat, leader of the Move Forward Party, petitioned Swift to bring the Eras Tour to Thailand.
In the US, Taylor's tour even caught the eye of the FED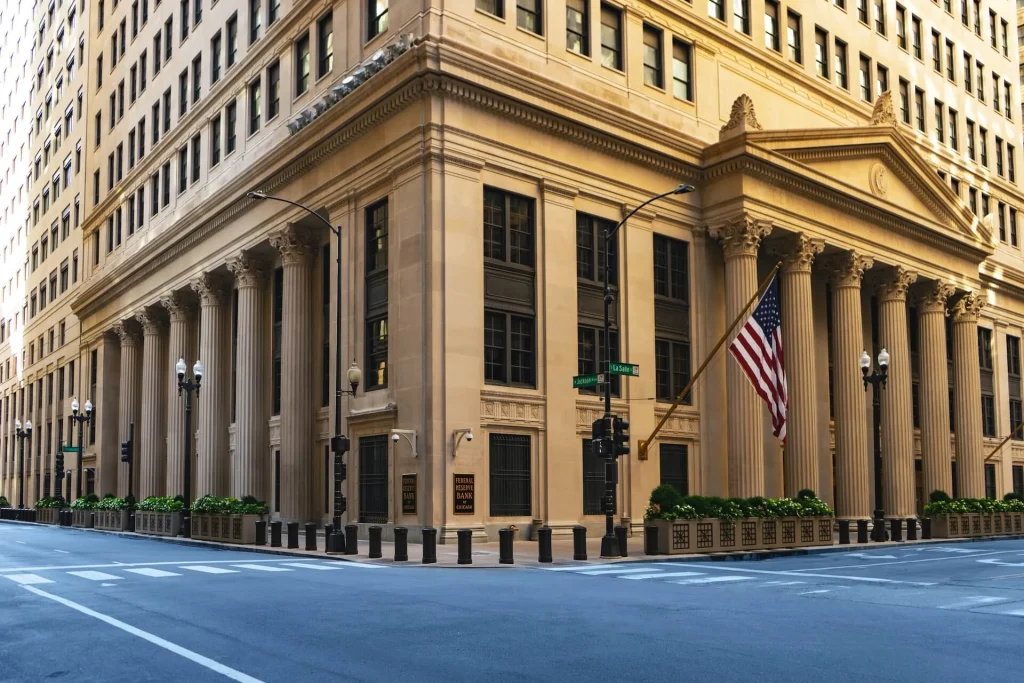 Taylor Swift's Eras Tour has garnered attention from the Federal Reserve due to its substantial economic impact, driving hotel revenues and consumer spending in various cities across the US. The tour's influence on local economies and industries, as highlighted by the Federal Reserve and various reports, underscores its significance in the broader economic landscape.
Philadelphia
The tour includes 131 concerts across 17 states and 5 continents, drawing many fans to cities in the US. This has boosted hotel revenues, especially in Philadelphia.
Even though tourism is slow to recover, Philadelphia saw its strongest month for hotel revenue since the pandemic began, largely due to the Taylor Swift concerts.
Swift performed three times in Philadelphia and once in Pittsburgh.
Other Cities
Hotel prices skyrocketed in cities like Pittsburgh, Minneapolis, and Kansas City before the tour. In Allegheny County, where Pittsburgh is, hotel occupancy almost hit 100%, causing reservation websites to crash.
Denver
Next, the tour heads to Denver, where experts estimate it could add $140 million to the state's economy. Around 75,000 fans are expected at each of the two sold-out concerts, leading to over $200 million in spending. Swift's Denver concerts alone could make about $38 million in ticket sales, like 63% of the Red Rocks Amphitheatre's sales last year.
Overall, the US tour might generate $4.6 billion in spending, more than the GDP of 35 countries.
Sadly, Manila didn't cut it
Manila, unfortunately, did not secure a spot on the coveted list of destinations for Taylor Swift's 2023 and 2024 tours. This disheartening news rippled through the Filipino fanbase, evoking a palpable sense of disappointment. Despite the fervent anticipation and enthusiastic support that Manila's Swifties had fervently showered upon the pop icon, the omission left them feeling excluded from the upcoming spectacle.
The desire to witness Taylor Swift's magnetic stage presence once again within their own homeland was met with bittersweet reality. The fervor of Taylor's Filipino fanbase cannot be understated, as exemplified by the fact that Quezon City in Manila ranked among her top five Spotify listeners in 2017, a testament to their unwavering dedication.
Yet, amid the collective sigh of disappointment, these devoted fans found solace in their unyielding support for Taylor Swift's music. While the "Eras Tour" might not grace their shores this time around, the fervent anticipation for potential future opportunities to revel in Taylor's live performances continues to burn bright within the hearts of Filipino Swifties.
Flight of Dreams: Connecting Philippines to the Eras Tour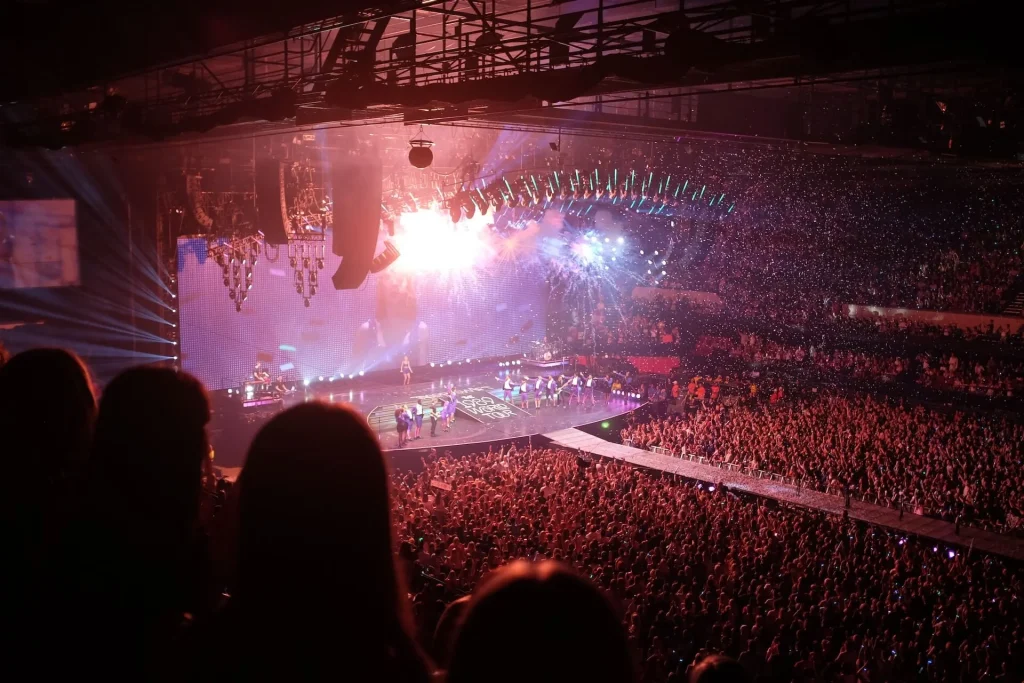 Taylor Swift, the chart-topping artist whose melodies have become the anthems of countless lives, is ready to grace the world once again with her enchanting presence. The "Eras Tour," a monumental global showcase of Taylor's musical journey, is on the horizon, promising unforgettable performances and heart-stirring moments. Fans are eagerly searching for answers to questions like "What countries will Taylor Swift tour in 2023?" and "Where is Taylor Swift performing in 2023?" This buzz of curiosity has inadvertently given wings to flights and flight promos, connecting the world to the magic of Taylor's music.
For fans in the Philippines, the prospect of witnessing Taylor Swift live in concert is far to be a dream come true. The "All Too Well" singer's presence at the Philippine Arena was expected to be a spectacle like no other, but this will not be possible for now.
However, even though the Philippines did not make the cut, Filipino swifties still has a chance. Her 2023 tour spans multiple countries, making it a global phenomenon that is captivating hearts worldwide and can be possible for Filipino swifties that can afford the whole experience. From the United States to Asia, Europe up to Australia, her tour is truly a testament to her international appeal. As fans from different corners of the world plan their journeys to various tour stops, flights have become an essential part of their itineraries. This international frenzy has not only ignited a rush for Taylor Swift concert tickets but will be expected to have a surge in flights and flight promos from the Philippines to Singapore, Japan, or Australia since these are the countries close to the Philippines.
PAL's Strategic Play: Turning Disappointment into Opportunity
In an unexpected yet brilliant move, the Philippine Airlines (PAL) capitalized on the emotions of Taylor Swift's dedicated fanbase, fondly known as Swifties, by unveiling an enticing proposition. On the 21st of June, PAL made an announcement that sent ripples of excitement through the hearts of Filipino Swifties—it invited them to embark on an adventure that would take them to Taylor Swift's "Eras Tour" destinations. The destinations in question included none other than the vibrant cities of Japan, Singapore, and Australia. These countries were selected as stops for Taylor's highly anticipated performances in the year 2024.
Conclusion
As the "The Eras Tour" continues to light up stages across the globe, its impact resonates beyond the concert halls. Taylor Swift's magnetic presence has become fans' love story from different corners of the world to come together, fostering a sense of unity and shared experience.
The concert's influence on travel trends, flight promos, and the overall sense of adventure has transformed it into an extraordinary cultural phenomenon. So, whether you're ready for it or not, Taylor Swift's 2023 tour has not only graced the world with her music but will be elevating the spirit of wanderlust in the hearts of many.

Related Blog: The Best Places to Visit in your Asian Countries Escapade