Many investors today look for alternative business ventures, with rental properties obtaining the majority of their investment. Because the costs are still lower than they will be in the future, landlords look for the best condo for sale that is currently available on the market. They appear to favor the idea of collecting monthly rent from prospective and future tenants the landlord might attract should he succeed in expanding his portfolio of properties in the future.
With this approach, a number of people in town, besides the rental company, are interested in entering the rental business industry and are willing to take a chance on the costs associated with starting out, like purchasing a condo for sale that is being sold specifically for the purpose of renting it.
Nevertheless, in spite of these exciting opportunities, some first-time owners are unsure of what to do after purchasing a unit that they have had their eye on for a while that is intended for renting it out.
This article will highlight a few ways for renting out condos, as well as the benefit/s of doing so.
Why Should You Rent Out Your Condominium Property?
To produce a steady income flow
This is likely the main factor influencing condo owners' decisions to rent their residences. You can have a consistent stream of money while doing virtually nothing and by just simply collecting rent from your tenants. They refer to this as passive revenue. This is a smart decision, especially if your mortgages have already been paid off. However, even if you haven't, you can still generate a little money if you can pay off all of your property's expenses, such as your taxes and association dues.
To profit from property investment while working abroad
The Philippines' real estate industry is benefiting from the rising desire to own property among both local and Overseas Filipino Workers. One of the best financial choices for migrant workers is to buy a condo for sale and turn it into a rental property. Since a reliable relative can secure and handle things for them, they don't need to be present to manage it. This is an excellent approach to ensure that the income they worked so hard to gain over the years is working out for them. When they wish to return permanently, they can lease the property while they are away and then reclaim it.
You believe that you are responsible enough to become a landlord
Even if you have something to gain, you shouldn't rent out your condominium if you have no idea how to manage a property management company. This calls for a thorough knowledge of taxes, maintenance, and upkeep, and the potential consequences of letting the unsuitable tenant occupy your property. On the other hand, renting rather than selling can potentially work for you if you are convinced that you can handle the demands of being a landlord.
Building a career in real estate
Landlords who rent out their units may not realize it at first, but maintaining a rented property will teach anyone a lot about running a business and paying bills. There is a lot to discover, and some experiences cannot be studied from constant research. Working with real estate agents, accountants, insurance professionals, property managers, and other stakeholders offers condo owners the opportunity to learn about entrepreneurship and investment. This could result in the opening of a new business or the purchase of more properties. Renting out your condo is a wonderful place to start if you want an edge in this industry.
Along with the rental income, you also give experience to yourself.
How to Rent Out Your Condominium Property?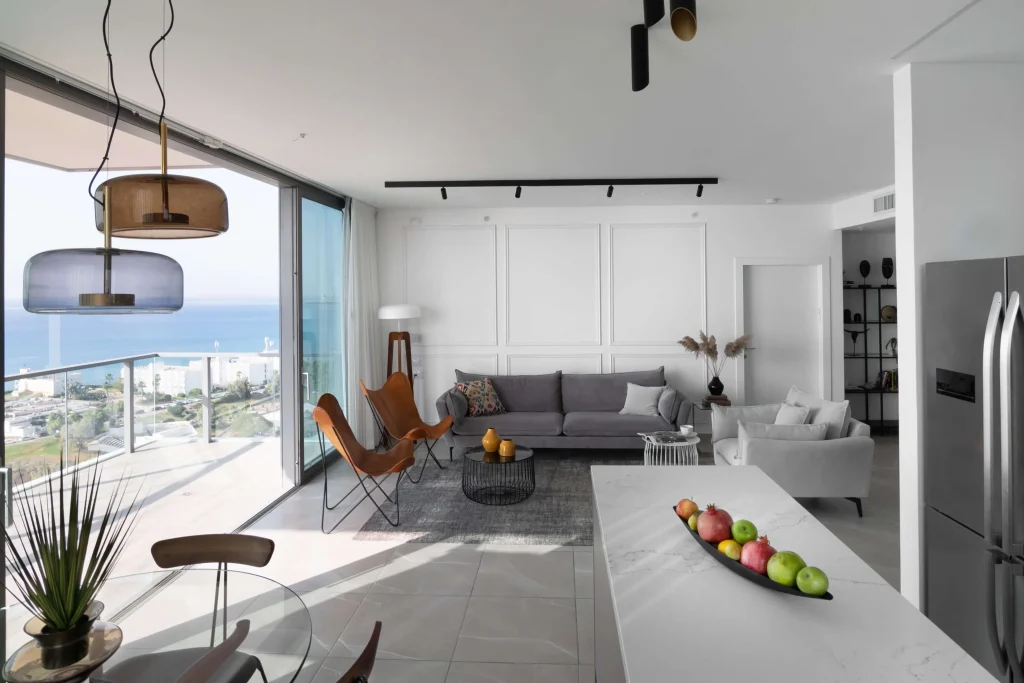 Pick the best location
Location is highly essential, particularly in the renting real estate industry. Potential tenants won't have to stress about tracking down the ideal properties in prime real estate areas if you connect with Crown Asia Properties.
Crown Asia Properties has built condo buildings in prime locations like Tagaytay, Laguna, Las Piñas, and Bacoor. All you have to do is pick a project that interests you, perhaps one that's close to where you live permanently or one that you'd like to visit occasionally.
Enroll Your Condo Rental Properties in a Property Management Company
Property Management Companies are agencies that administer properties owned by a third party. These agencies manage the operational and financial tenant communications with the owners of the properties.
Clean up the condo you will rent out
Remember to put yourself in the position of your potential renters as you clean up your condo. Consider what they will want to feel at home in your space. Make sure that, in addition to being stylish, your unit is free of defects like leaky pipes, burned-out light fixtures, damaged faucets, and clogged drains.
Choose the appropriate rental rate for your condo for rent investment
Once you have established that your unit is in excellent shape, it's time to decide how much you will charge for renting it out. To determine an accurate estimation of how much you should collect for monthly rent in your property, look into the rental rates of surrounding condos. The furniture you put in your apartment must also be taken into account.
Additionally, you can seek the advice of expert real estate brokers to assist you in precisely determining the entire potential of your unit so you can set a reasonable price.
Gather the required documents for your rental property
In the Philippines, starting a condo rental business entails paying rental income tax to the Bureau of Internal Revenue (BIR). Since no transactions have been made but rental services have been provided and paid for, this is assessed in place of sales tax. Therefore, be sure to complete the required papers before starting a rental business.
Likewise, if you're creating a contract with your tenants, you should have everything in writing. Indicate the terms and conditions that apply, the monthly rental charge, and any other costs they must pay while they are a client. Even though it may seem like a lot of work at first, having a thorough contract will protect you from any future issues (including lawsuits).
Related Blog: Earning Passive Income through Short-Term Condo Rentals