The Earth's resources are finite – that much we know to be true. As we consume more than we can replace and create, this finite limit of resources will slowly inch closer and closer to depletion. What happens when it's gone? What happens when we've used the Earth's resources too much?
Every year, at a specific time and date, millions of people around the world switch off their lights for one hour to show their support for nature and our planet. This event is known as Earth Hour and everyone who participates aims to raise awareness about climate change and save energy in an effort to, well, prolong the Earth's resources in the long run. It was first started by the World Wide Fund for Nature in Sydney, Australia and it soon became a global movement.
As we live our day-to-day life, the daily events of the world often take away from the important matters. The recent geopolitical events have taken our eyes away from the fact that we all live in the same world and consume the same resources.
That's exactly why it's important that you participate in Earth Hour 2022 and in today's article, we look to understand what it is, why you should celebrate it, and how you can participate in this worldwide event.
What is Earth Hour?
If it's not clear at this point, let us reiterate the meaning behind Earth Hour. As a worldwide movement organized by the World Wide Fund for Nature, better known simply as WWF. The event is held annually to help encourage individuals, communities, businesses, and societal groups to turn off non-essential electric lights for one hour, from 8:30 to 9:30 pm on a specific day towards the end of March, as a symbol of commitment to the planet. It was started as a lights-off event in Sydney, Australia in 2007 although occasionally, in years when Holy Saturday falls on the last Saturday of March, Earth Hour is moved a week earlier than its usual date.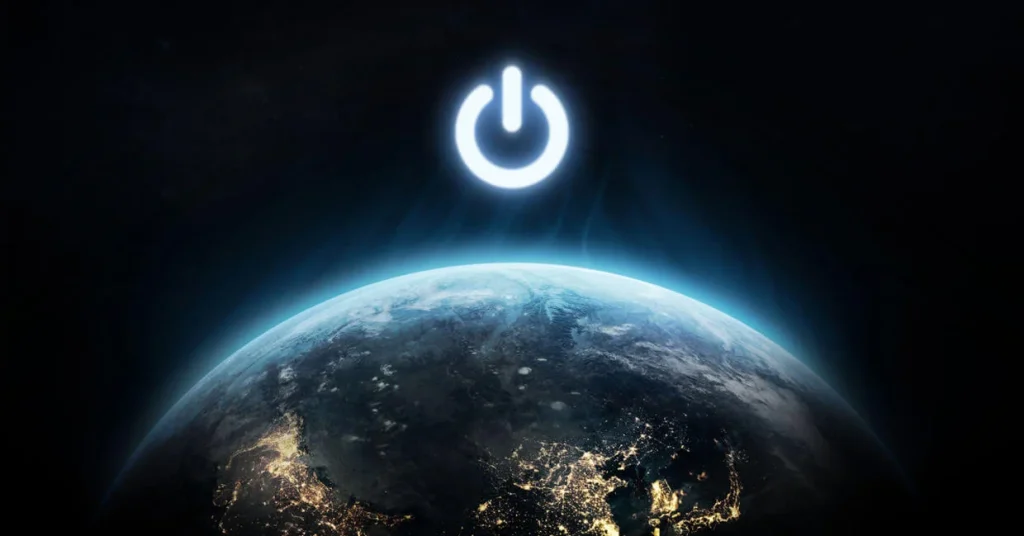 Photo from goodnet.org
Earth Hour also always has themes that surround them. In 2020, that theme was climate change and developing sustainably. In 2019, that theme urged people to live in a way that supports the planet and promotes recycling and reusing assets as the main focus of the theme. In 2018, that theme was biodiversity. Each year has a different theme, though all share the same concept of sustainability and raising awareness for climate change.
To tackle the rising concern of plastic pollution in Uganda, WWF has launched the "Earth Hour campaign 2022". The theme of this campaign is to "re-think plastics" with the initiative aiming to curb plastic pollution and raise awareness to the world's citizens about the ill effects of plastic on human health as well as on the environment.
The History of Earth Hour
Human activities are now putting our beloved planet in danger. The changing climate has had a very bad effect on our environment and the increasing concern gave rise to the idea of Earth Hour – with the first concept of the idea to be proposed by WWF in Sydney in 2007.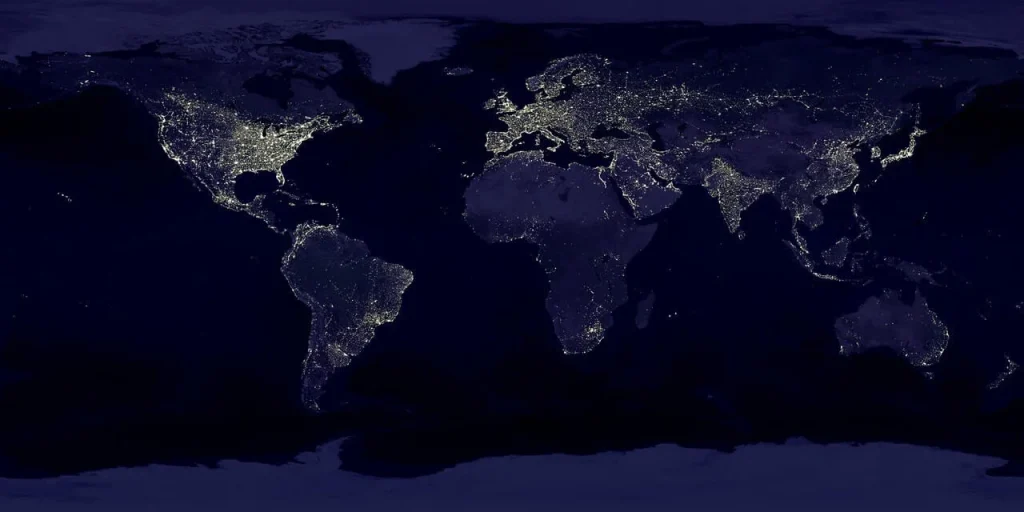 The event simply involves the simple act of turning off our lights for one hour in our homes and spaces – with an estimated amount of around 2.2 million people and 2000 businesses participating in the first Earth Hour event.
In 2008, for example, Earth Hour was celebrated in 35 different countries that span 4000 cities from around the world with important world monuments like Empire State, Golden Gate Bridge, Sydney Opera House, and the Roman Coliseum to also join the campaign.
By 2011, the event was observed in more than 135 countries and 5250 cities participated in the event.
A decade later, we're celebrating Earth Hour 2022 with over 192 countries worldwide, even if the event, similar to 2020, will be mostly digital and with people taking part in online interactions, events, and talks.
Should We Be Celebrating Earth Hour?
At the heart of it all, Earth Hour is an initiative to encourage individuals, businesses, and governments around the world to take accountability for their ecological footprint and engage in conversation and resources to help lessen their long-term impact on the environment. The end goal of this movement is to, obviously, provide real solutions to environmental challenges.
So the short answer is, yes, we should be celebrating Earth Hour in our homes. Why? Because if we want the future generations of this world to continue to experience the breathtaking beauty of the world, we need to preserve it and take care of it.
This movement is important now more than ever, with countries all over the world facing a health crisis because of the novel Coronaviruus, the unprecedented circumstances have forced the Earth Hour global team to celebrate digitally this year – although different countries may have different lifestyles.
Now, more than ever, celebrating Earth hour should be at the forefront of our minds. We've already seen the limiting effects of nature when it goes unchecked and unregulated. The past two years have shown us just how much damage nature can do to our civilization. That's why Crown Asia, the Philippines' leading home developer with thousands upon thousands of homes and lots for sale, is calling on our residents to celebrate Earth Hour with us this year. Show you committed to an act of change that benefits the planet and takes place in the gradual dimming of lights that ultimately lead to a greater appreciation of the world around us.
So many of us are caught up in the hustle and bustle of the city that we often forget to take a step back and look at the bigger picture, the Earth. We're all living our best life right now so why take this opportunity away from future generations?
How You Can Celebrate Earth Hour In Your Crown Asia Home?
Earth Hour is more than just turning off your lights for a couple of hours. Crown Asia is here to let you know that you should be looking to do the following to fully appreciate this time.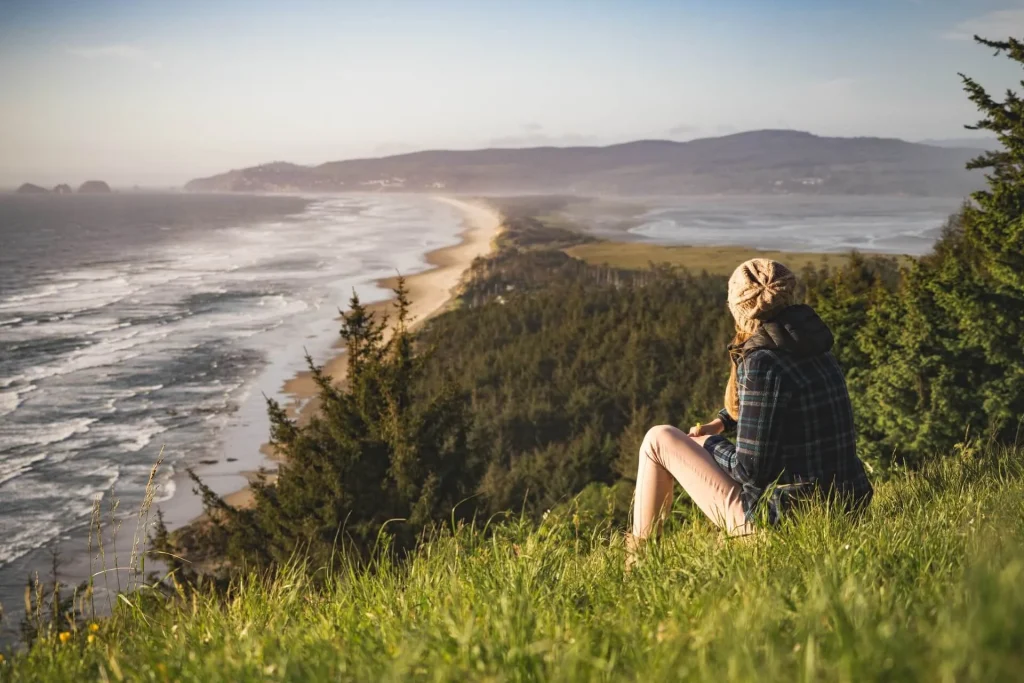 Reconnect With Nature
Nature doesn't only provide us with clean air, water, and food, nature is essential for our health and happiness. If you don't know how else to celebrate Earth Hour, make sure to check out the fact that you can spend it outside with friends and family with a guarantee of a great night's sleep afterward because of how tired you can get. So, the day before Earth Hour, make sure to hit up some friends and make plans to explore nearby parks, beaches, or other natural spaces and take a hike, go for a walk, or just sit down and see the stars. Reconnecting with nature is a fun experience if you commit to it with friends. You don't even have to do it with other people, be brave enough to do this alone and take the time to pause and meditate on your life and the world.
Cook Up A Meal With Your Family or Friends
If you don't want to go out and brave the wonders of the world, don't worry too much about it. You can still enjoy a nice candle-lit dinner with friends and family at home. After all, who said candle-lit dinners are only for Valentine's Day? Dine in the dark this Earth Hour and cook up some of your favorite dishes with friends, just make sure that they're green and planet friendly! You can even make this a fun exercise, make it a time challenge to see who can create the best dish within 60 minutes for example and if you have young ones around you, invite them over and see what they can contribute to the meal.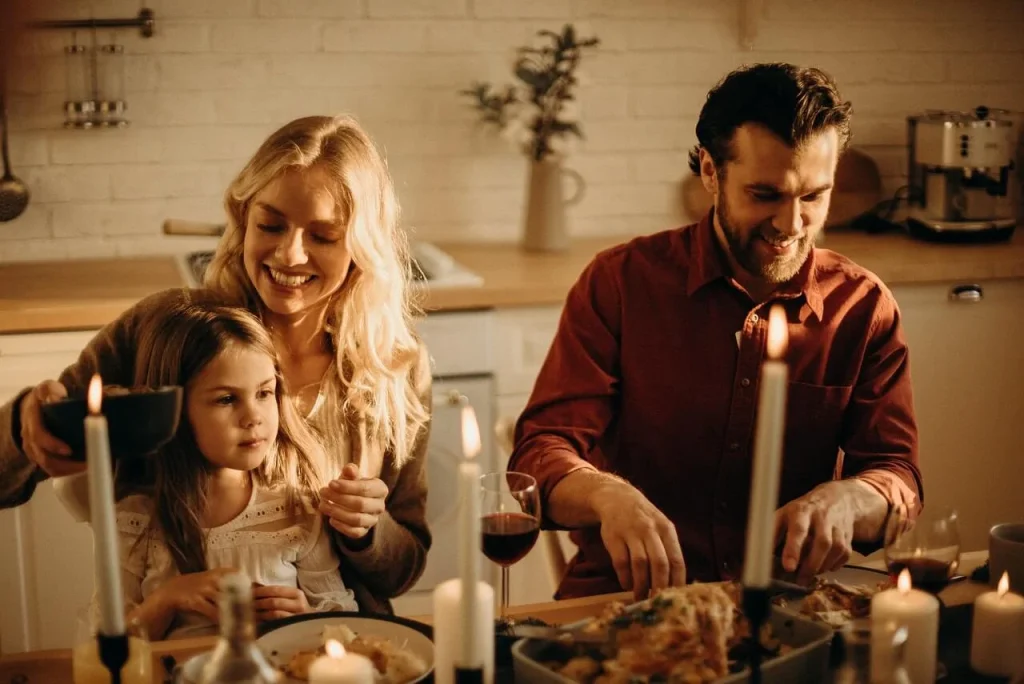 Spend Time With Your Loved Ones
If you've noticed a common theme for our past two recommended activities, it's that we want you to take this time and spend it with your loved ones. After all, they're the reason why you want to take care of the Earth in the first place, right? Stay in and use the hour to spend some quality time with those who matter the most to you – a fantastic opportunity to create special memories and be close to the people you're trying to build and shape a better future for. Some things that you can do, for example, are to go out and play board games, cook, listen to music and sing karaoke with friends and family.
Get Aware
Awareness is the first step before action and because we're doing this hour to the earth, make sure that you spend some time learning more about our incredible planet, the challenges we face, and what we need to do to turn things around. Learn more about nature loss and climate change or watch some nature documentaries to help build on that foundational knowledge.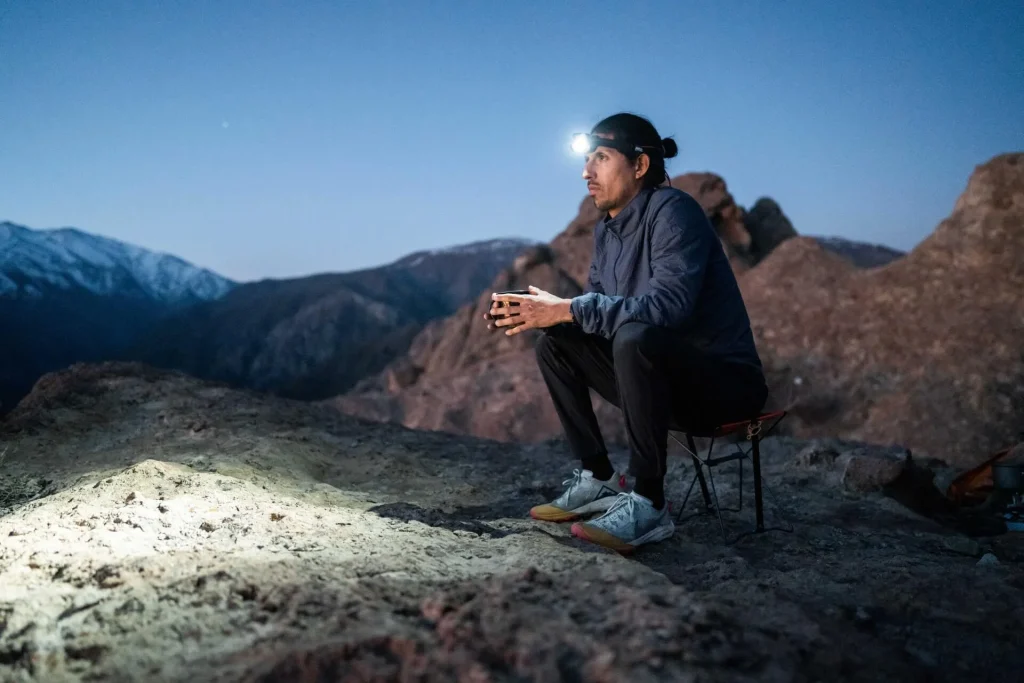 Get Active
Make sure that you take this time to get active. After all, we can't appreciate the fact the things we do for the world if we don't go out and look at this stuff ourselves. Volunteer around the community for example and find out about organizations and initiatives in your area that need the most help. Volunteer for park, beach, or nature cleanups or simply go for a night cycle or night run and put on your favorite playlist as you disappear into your thoughts.
This just might be the best thing to do if you're a resident of Crown Asia, our lots and homes for sale are all perfect for both the serious and casual fitness enthusiast. Whether you're a runner or a swimmer, our community amenities will see to your every need so during Earth Hour, make sure to take this opportunity to see the things that you normally don't do and get to work on them.
How Else Can We Celebrate The Earth?
How else can we celebrate Earth? The answer to that is actually pretty obvious: sustainable living. If you want to practice sustainable living, it's easy than you might think. Although there are many ways to practice this, here are 5 quick and easy ideas to live a sustainable life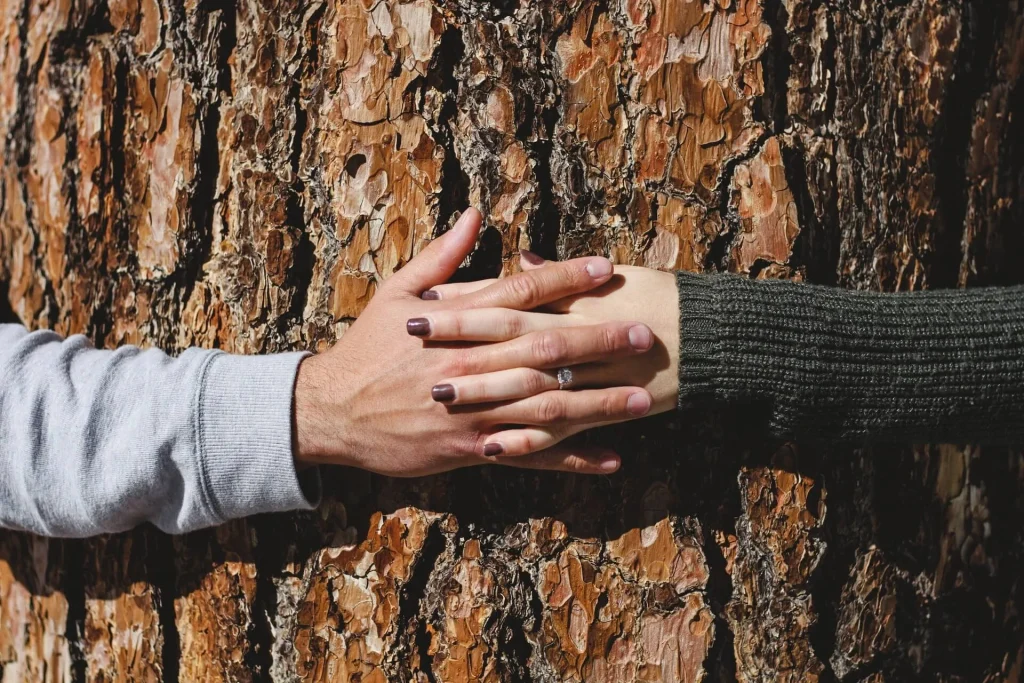 Practice Minimalism
Minimalism is the practice of efficient living, meaning that you dedicate your life to not having waste materials and that you live every day with intent and purpose. With a minimalist lifestyle, the end goal here is to live with what you need, recycle more, and be more mindful of the items that you support so that sustainability is emphasized. Make sure that you're choosing quality items over just a lot of mediocre items – you'll soon find that you're much more efficient and mindful of the items you use during this time.
Become More Efficient With Your Appliances
You don't have to buy a hybrid to reduce your reliance on fossil fuels, you can choose to become more efficient with daily chores and errands to create a system of sustainable living by reducing the number of natural resources you consume.
Spend More Time Outdoors
If you're wondering how spending more time outdoors can be a part of sustainable living. Think about it this way, playing, reading, or singing all do not require energy – so reduce your reliance and need on energy to provide you entertainment by simply going outside and enjoying the outdoors, which can help reduce the demand for energy and drain of resources. As an added bonus, the lesser blue light will help you become more attuned to the natural light of the day, which is better for your health while also lessening the amount of power that you use while you're awake.
Again, Crown Asia's property and homes are perfect for this as it provides the right mix of modernity alongside the integration of nature. You'll really appreciate the nature surrounding you when you're spending time outdoors and loving the views of Crown Asia properties all over the Philippines.
Related Blog: Eyes on 2030: Initiatives on Cutting Down Carbon Footprint