With summer coming around in the corner of your subdivision in Cavite that can be seen through the intense heat of the sun and the bloom of fresh flowers gracing your subdivision in Cavite, you and your family may have plans on inviting some guests to your own home for an overnight stay or an extended period of time. If you did not have any plans of preparing for house guests for the summer, perhaps you should now do some inviting in order to take advantage of the extra pillows and extra blankets you have bought during a buy 1 get 1 sale and finally use the guest room and guest bedroom that either has been empty or just served as a mere storage room ever since you moved in!
May it be for holiday guests for a mini family reunion, for the friends your dear children made in school, or even a grand housewarming to show off the fruits of your hard work, having overnight guests is exciting as it is challenging especially if it is your first time. We are here to tell you how to prepare for house guests for your future guests at your home in a subdivision in Cavite!
How to Prepare for House Guests
So how do you prepare your home in order to impress your guests and give your visitors a splendid spending time as well as a good night's sleep? Here are some great tips you ought to take note of: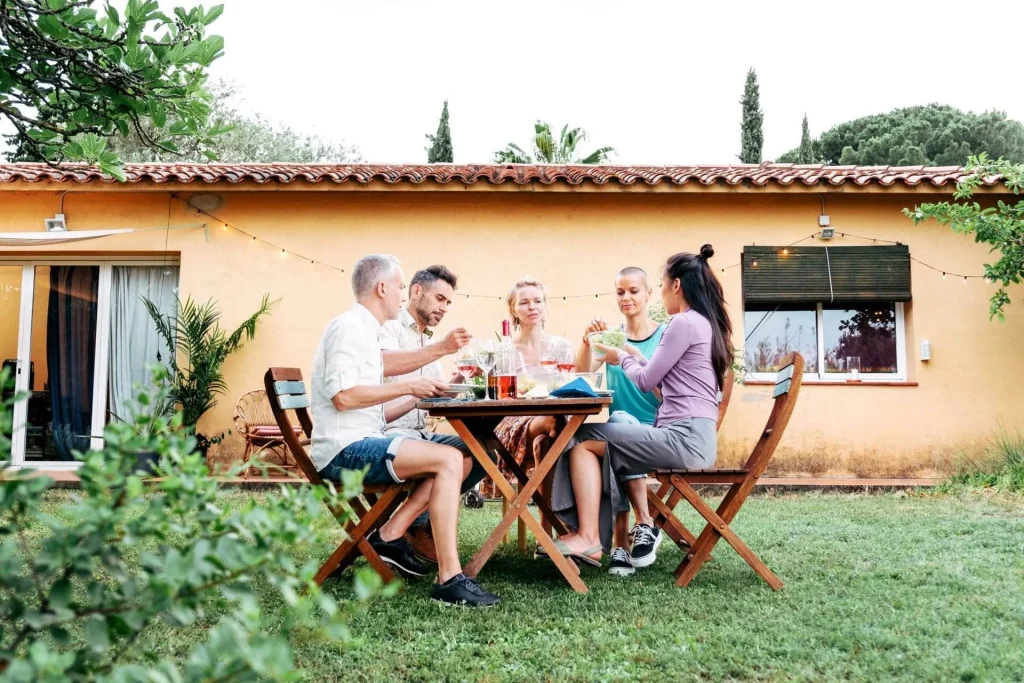 1. Talk to your children!
Advise them how it is very important to treat people nicely! Remind them to be respectful of the visitors during the holiday season. Perhaps you can suggest to them that the moment the guests arrive, they can be the ones to help them bring their luggage inside! If your guests have children, suggest your little ones make friends with their visitors' kids and bring them outside to have so much fun in the great outdoors and to take a break from social media and enjoy the fresh air of your subdivision in Cavite!
2. Prepare yourselves, too!
Plan your outfits! Of course, you want to look your best in the presence of other people so that your confidence would be topnotch which would result in your guests feeling welcome! They would be uneasy as well if you feel nervous. So prepare yourself mentally!
Additionally, what should you and your visitors talk about? Preparing for house guests includes preparing conversations that you can talk about! After all, talking is the easiest way to have a meaningful bonding, so put importance on that aspect!
Lastly, how about planning activities to do together? How about a cooking contest? Or a painting session as well as a Netflix night? If you plan to go out, make sure you have a list of awesome places you plan to take your visitors. If you do not plan on going with them, suggest some places and restaurants they can go to!
3. Check your pets
We do not want any accidents especially that could be as dangerous as someone getting bitten by our precious pets, right? Make sure that your pets would behave in the presence of strangers, and study them if they can interact with strangers nicely (after all, guests feel extra homely and giddy especially when they encounter a friendly pet!). If ever you want to be extra sure, make sure you set them at their respective cages during the visit! Make sure to make them extra comfortable than usual to make up for it though. Your pets deserve top-tier treatment, too!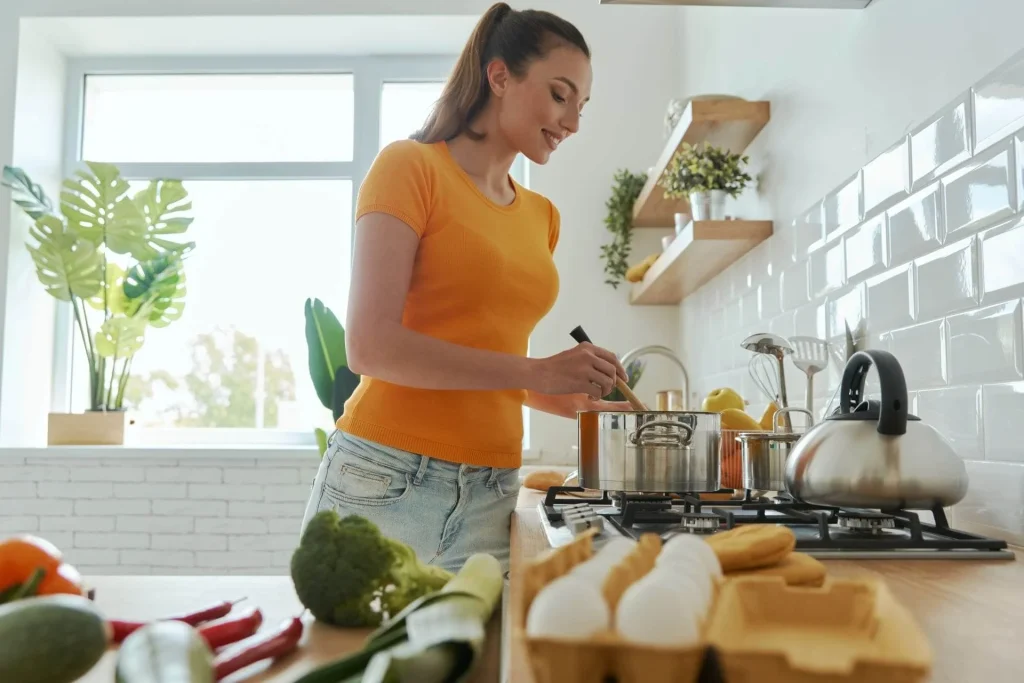 4. One word: food
It is time to meal plan! Ask your guests what are their favorite meals (unless you want to surprise them) and what they are allergic to. It would be very impressive for your visitors if you would were able to pull off such delicious homemade meals so time to search for perfect recipes! Serve up a plate of fresh fruit once they arrive or once they wake up in the morning. Serve them your very own special Caldereta dish that you've perfected over the years. Guests feel welcome the most when they are served the food they most love!
5. Prepare the guest room for overnight guests!
Make sure the guest room bed is clean, the beds have clean sheets, and perhaps even put a few books and a vase of fresh flowers from your garden at their bedside table for an even more pretty and precious touch! Out of all the spaces of your home, the guest's room is the place that your visitors will most likely spend time the most in so make sure this room is topnotch to be a gracious host. Write the Wi-Fi password, and emergency numbers in a cute post note and paste it where they can easily see it, make sure they have a space to put their personal items, add some small bottles of water inside and snacks such as granola bars if ever they get hungry. Add extra pillows as well! Make sure the closet is dusted. Perhaps you can put a couple of your paintings there to ooze off a more cultured vibe. You can pretty much impress them with the room they will be staying throughout their visit!
6. Impress Them With a Sleek Guest Bathroom
Do not forget about the bathroom too! Store some extra toilet paper inside, extra toothbrushes, extra toiletries, and new shampoo, conditioner, and soap as well! Even though they might have brought their own toiletries, it would be very hospitable of you to stay with some of them! They will very much appreciate and be impressed by this gesture. It's good to note that you should remove some of your toiletries from your bathroom counter to make way for their own toiletries (if they brought some.)
7. Prepare the house
Last, but certainly not least. You should prepare your house for when your guests arrive. They wouldn't want to be greeted with a messy house, wouldn't they? Make the entire house clean and spotless. Arrange your throw pillows in order, fill up your drinks, place bottled water in the guest room, dust off any dirt, make them feel comfortable and etc. If you fail to prepare, you prepare to fail.
Purchase a Home With a Designated Guest Room!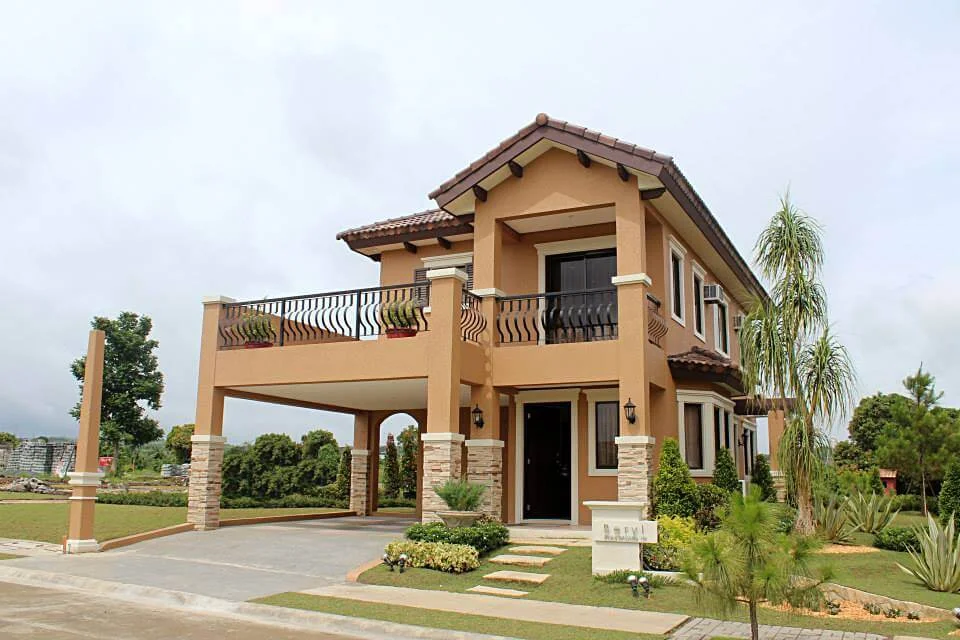 Preparing for house guests could be cut short and be way easier if your house already has a designated room for visitors! Thankfully, Crown Asia, the prime home curator of millions of Filipino families, has houses that have built-in guest rooms! Such models with such an impressive feat are Lladro and Beryl! They are already ideal and fitting for people to stay organized and comfortable in for days so no need to wonder which room you plan to clean out and reorganize to house your guests!
Read more: Host Your First Housewarming Like a Pro