The South balances urban and rural living since it is composed of different progressive municipalities and notable provinces that tourists usually visit. Since South is just near Metro Manila, a lot of people usually visit the place to see beautiful places and take a breath of fresh air. Because of that, it also resulted in traffic congestion in different areas.
Fortunately, Governors Drive has been built to provide convenience to the people and make easier access to other highways in Cavite. However, not all people know this route. That is why this blog will primarily discuss what is Governors Drive and where it is located.
What is Governor's Drive?
Governor's Drive is also referred to as Juanito R. Remulla Sr. Road, a two to nine lane that is deemed to be the widest highway among the three major highways located in the province of Cavite, Philippines. In addition, it is a 58.3-kilometer network of primary, secondary, and tertiary roadways and bridges traversing through the province's central cities and municipalities. The highway's eastern terminus is the Carmona Bridge on the Carmona-Bian border. Carmona, General Mariano Alvarez, Silang, Dasmariñas, General Trias, Trece Martires, Tanza, Naic, Maragondon, and Ternate are all part of the said Governor's Dr.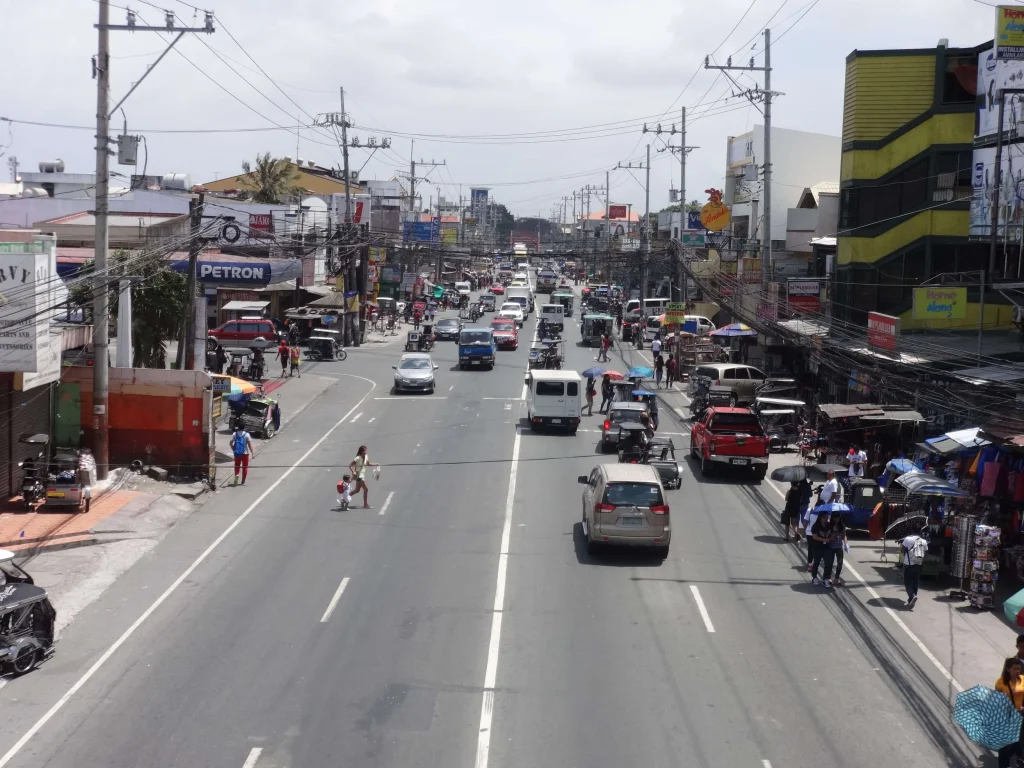 By Patrickroque01 at English Wikipedia, CC BY-SA 4.0, https://commons.wikimedia.org/w/index.php?curid=58390752
The Landmarks
The Governor's Drive is also convenient to the people in terms of the known places and landmarks like malls such as Vista Mall Dasmarinas, SM City Dasmariñas, SM City Trece Martires, Robinsons Place Dasmariñas, Walter Mart General Trias, Walter Mart Trece Martires, and Walter Mart Carmona that are just located along the highway.
Aside from that, there are a lot of industrial estates and factory plants that can also serve as a landmark such as the Golden Mile Business Park, Dasmariñas Technopark, the First Cavite Industrial Estate, Sugarland Estates, People's Technology Complex, Monterey Meat Plant, Royal Tern Ceramics Philippines and the list of it go on.
Property Investments
Since South Luzon is indeed a progressive place, people see this as an opportunity to look for property investments. Families or even young professionals search for a real estate investment that is strategically located in which it is accessible to different areas. Along the route of Governor's Drive is the beautiful city of Dasmariñas which is known for having numerous options in terms of property investments. Why? Simply because it is near the busy life in the Metro and the relaxing breeze of Tagaytay. But not only that but the city of Dasmariñas is composed of various highways going to any preferred location in a much easier way. Big thanks to Governor's Drive and other tertiary highways.
The city of Dasmariñas has proven a lot of things that encompass a lot of opportunities for people. When looking for a house and lot for sale in Dasmariñas Cavite, there are primary and top suggestions that people can highly consider such as Amalfi, Caribe, Amalfi Heights, and Augustine Grove. All these properties are guaranteed to offer world-class themed communities since they are built to provide a good life and make it a solid property investment.
Benefits of Governors Drive
Aside from the aforementioned information above, let's now focus on the convenience that the Governor's Drive has brought to the people. Since there are provinces that are far and areas that are traffic congested, Governor's Drive greatly provides convenience to the people by making interchanges in the areas of Carmona, General Mariano Alvarez, Silang, Dasmariñas, General Trias, Trece Martires, Tanza, Naic, Maragondon, and Ternate.
Moreover, Governor's Drive does not only provide convenience in transportation but also contributes to producing cost-effective business logistics, opportunities for business ventures, growth in employment, and of course, the tourism sector.
Since Governor's Drive connects different parts of Cavite, accessibility has never been an issue here just like the house and lot for sale in Dasmariñas Cavite. It is a win-win situation for the residents, isn't it? Having access to different areas and having a great opportunity for career and business.
Lifestyle
As they pass through the Governor's Drive, people can see that the lifestyle in Cavite is somewhat different from other provinces. In Cavite, there are house and lot for sale in Dasmariñas Cavite, specifically the Amalfi, Caribe, Amalfi Heights, and Augustine Grove that offer a beautiful view, spacious lots, and an opportunity to be in a world-class themed community. Living in this progressive city is a great advantage for it is not too far from the major business districts and the hustle and bustle of life in the Metro. Additionally, the said properties have amenities like a court, swimming pool, clubhouse, and a lot more. There are so many advantages to living in Cavite but the most significant factors to consider when looking for a home must be the safety, convenience, and comfort, Crown Asia provides it.
Another point worth noting is that the properties are strategically located and can be found along Aguinaldo and Governor's Drive. Because of that, the access points such as South Luzon Expressway, Governor's Drive, Paliparan Road, Cavite-Laguna Expressway, Manila-Cavite Expressway, Aguinaldo Highway, LRT-1 Extension, and Villar Avenue are truly accessible to the people living in the South. Less hassle and less travel time are what everyone wants. Right?
Governor's Drive has been a great convenience in a lot of different ways. It is not just a road making access to different areas but it is also a highway that opens opportunities to the people who want to visit industrialized cities while others have a remarkable manufacturing industry and even techno hubs. The lifestyle of residents in Cavite can easily connect with one another and travel with less to zero worries. Moreover, it is undeniable that the business landscape here is composed of manufacturers involved in food, agriculture, furniture, metalworks, and a lot more.
The municipalities and Cities in Cavite are already thriving but they will surely continue to showcase greatness and great progress in the following years. With all that being said, opportunities, massive infrastructure, and accessibility will perpetually increase in the South.
Read more: Roads Connecting South Luzon to the Metro