Marred by the dramatic loss of human life worldwide, the entire world continues to reel and attempt to get back on its feet. The health sector, then, is faced with an unprecedented challenge in terms of public health, food systems, and obviously, the state of office work. The economic and social disruption of the pandemic is devastating and millions of people around the world are at risk of falling into extreme poverty. Reports have also stated that the number of undernourished people will increase up to 132 million by the end of the year.
In this article, we'll be going over a demographic that many may have looked over amidst the pandemic: children. As people's focus turns to the vaccination of the frontline workers, high-ranking professionals, and themselves, it seems as though the care for the well-being and educational status of the younger generation has taken a back seat.
To get back to school, the children will need to get vaccinated and that's exactly the topic we're looking to cover today.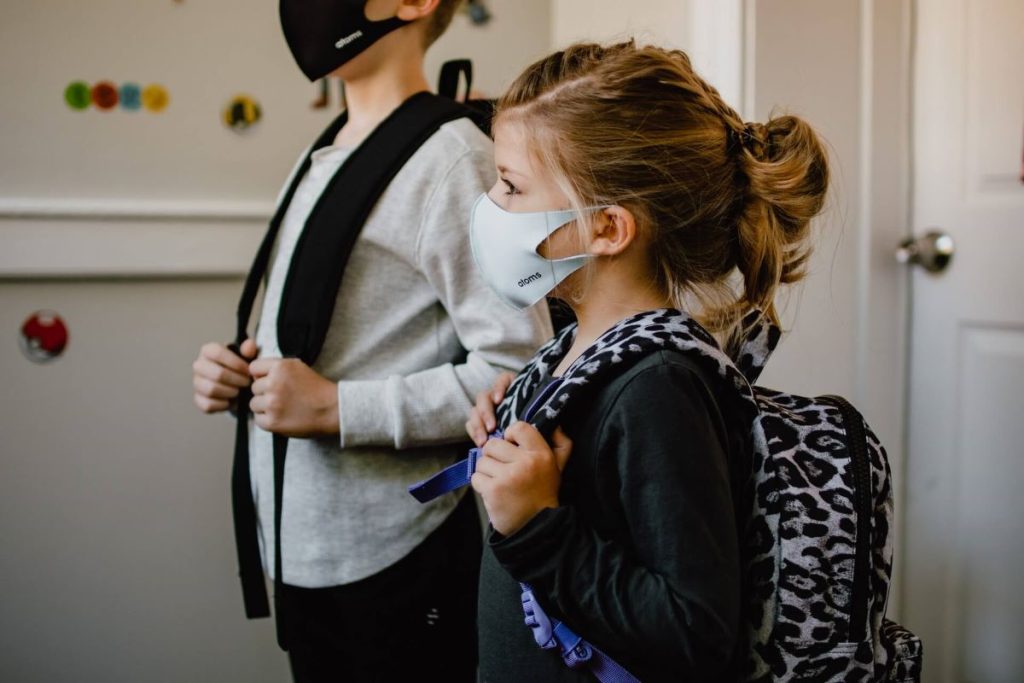 Why should we care?
The Philippines also faces an educational challenge as school closures and learning loss amidst the Coronavirus pandemic will definitely leave a negative lasting impact on the educational lives of school children. Global evidence from past health and disaster-related emergencies that had caused the closure of schools has shown that the impact extends well beyond the working period of the disaster and the pandemic.
For the past two years, students of all school levels have had to attend online classes. Without even touching on the fact that not every student has direct access to a laptop and stable internet, online classes fail to have the same level of personalization that face-to-face classes allow for. When you're at home, there's no teacher to look over your work and make sure that you're doing it right by yourself.
Little things like these carry on into adulthood.
Now that we've established the dire need for vaccination, let's turn to how we can about this.
What you need to know about getting vaccinated from the Philippine Department of Health
In this section, we'll be going over some of the key points that the Department of Health has posted on its website. We believe that it's important to disseminate the right information about the virus in order to provide the best chance of survival post-pandemic.
How do Vaccines Prevent Disease?
Vaccines mimic the virus or bacteria that cause disease and trigger the body's creation of antibodies. These antibodies will provide protection once a person is infected with the actual disease-causing virus or bacteria. The antibodies are tasked with protecting the body from microorganisms and obviously serve as protection when a person gets infected with the disease.
Now, don't worry. The vaccines differ from the actual virus in that they have different compositions and different methods of triggering the immune response to create antibodies. Vaccines can be inactivated, weakened, or killed copies of the whole or part of the virus or bacteria. The genetic product can create protein copies without causing disease.
Is Vaccination Mandatory?
Truth be told, vaccination is not mandatory. However, the government highly encourages the general public to get vaccinated and be protected against the disease.
Not only is vaccination an important step in protecting yourself from getting severe COVID-19 but it's also an important step in the Filipino bid for a return to a sense of normalcy.
Are the COVID-19 vaccines safe and effective?
Covid-19 vaccines that are granted with Emergency Use Authorization by the Food and Drug Administration are considered safe and effective based on the available evidence to date. However, this does not mean that the vaccines are without side effects and risks for complications.
We'll be covering the side effects in a later section.
But we're getting boosters, right?
That said, Health Undersecretary Mario Rosario Vergeire announced that the administering of booster shots for COVID-19 may be discussed after the country has reached its target vaccination rate of 50% and has stable supplies.
What can we do while waiting for vaccines?
The DOH urges us to be more vigilant with the information found online. They tell us to make a habit of fact-checking and verifying with reliable sources should there be new information that arises. More importantly, it would be best to follow public health standards and lockdown restrictions to prevent further transmission of the virus.
As an added note, you should even check all the information here. Always check for sources and make sure that the source you're looking at is reputable.
This same logic applies to all things in life. For example, if you're looking at homes and lots for sale in the Philippines, you should look at reputable developers such as Crown Asia, which has over 25 years' worth of experience in developing homes for rent and lots for sale. If you have any qualms about home development and purchasing your dream home, make sure to check out Crown Asia, the home developer for all your needs.
The State of Vaccination in The Philippines
At the time of this writing, Covid-19 infections in the Philippines are currently racing their peak, with around 18,000 new infections being reported each day, according to Reuters. In total, there have been around 2,103,331 infections and 34,3337 coronavirus-related deaths reported in the country since the pandemic began. The current rate that infections are taking hold is creating record highs.
In terms of vaccination, the Philippines has administered at least 35,838,964 doses of COVID vaccines so far. If we were to assume that every single person needs 2 doses to be fully vaccinated, then that would have been enough to vaccinate about 16.6% of the country. It's important to note however that the vaccine rollout data mentioned above (which was based on Reuter's statistics, by the way) is representative of the number of doses of coronavirus vaccines administered, not the number of people who have been vaccinated.
Unfortunately, most vaccines require two doses and many countries have different schedules to deliver the second dose, so the data provided above is not representative of the number of people who have ultimately received both doses.
But we're getting boosters, right?
That said, Health Undersecretary Mario Rosario Vergeire announced that the administering of booster shots for COVID-19 may be discussed after the country has reached its target vaccination rate of 50% and has stable supplies.
But How About The Children?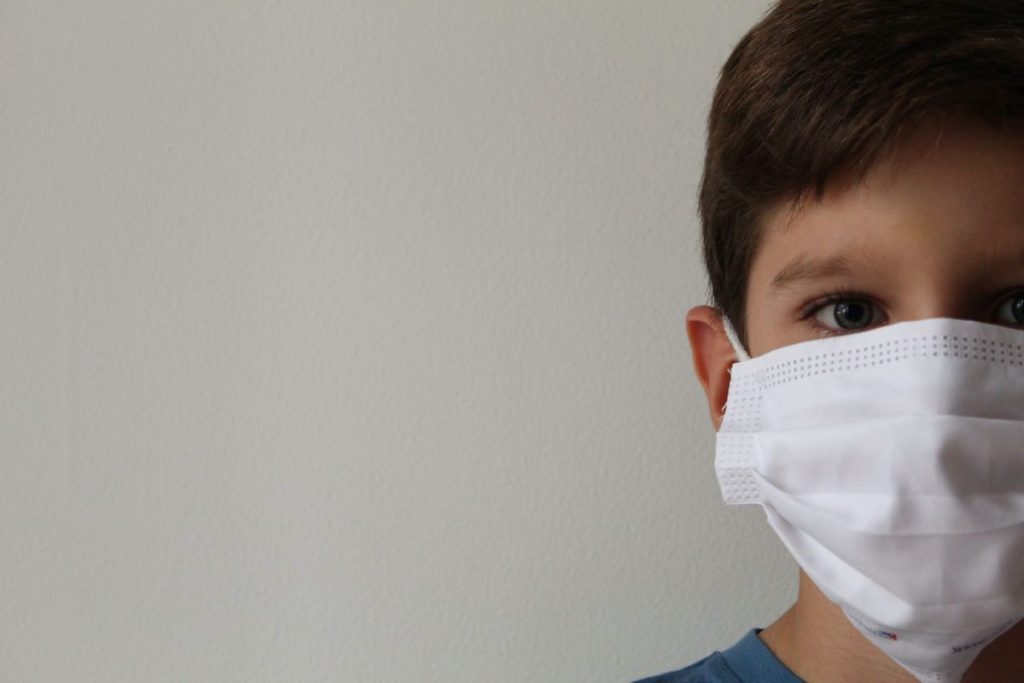 Children and younger adults, unfortunately, are lower on the priority list for the covid vaccine. This is because, unlike adults, children are able to stay at home and learn online. On top of that, children also have a milder illness and fewer symptoms, so cases may sometimes go unnoticed. Early data from studies also suggest that infection rates among teenagers and young adults may be higher than in younger children.
While the longer term of keeping schools open on community transmission is yet to be evaluated, modeling studies suggest that infection rates among teenagers may be higher than in younger children. Suffice to say, the role of children in the transmission is not yet fully understood as, to date, few outbreaks involving children or schools have been reported.
When can children get the COVID-19 vaccine?
Unfortunately, the DOH has yet to recommend vaccinating children for COVID-19, even if an emergency use authorization has already been given for the use of Moderna shots for children from 12 to 17 years old.
What is an emergency use authorization? These are authorization valuations provided to a risk-based procedure for assessing under-development vaccines or drugs during public health emergencies of international concern. The aim here is to expedite the availability of the vaccine or of the drug to people affected by a certain public health emergency based on the currently available set of efficacy and performance data.
In short, the Moderna shot has been granted authorization for emergency use despite the lack of data that the vaccine has on use for children and minors.
Continuous study is required from our experts and we are all awaiting appropriate recommendations which are set to come in the following months.
Around the world, however, the CDC recommends for everyone 12 years and older to get a COVID-19 vaccine. Widespread vaccination is a critical tool to help stop the pandemic. People who are vaccinated can resume activities that they did prior to the pandemic and children 12 years and older are able to get the Pfizer-BioNTech COVID-19 vaccine, according to the US CDC.
The child will then be able to receive their second shot of the Pfizer vaccine 3 weeks after the first shot and they will be receiving the same dosage of the Pfizer vaccine as adults. There are no patient weight requirements for this vaccine and the dosage does not vary depending on the patient's weight.
It may also be worth noting that based on current data available, children experience the same side effects as adults, which are normal signs that the body is building up protection against the virus. This includes pain and swelling on the vaccination site as well as tiredness, headache, muscle pain, and fever. This is all normal and should go away in a few days.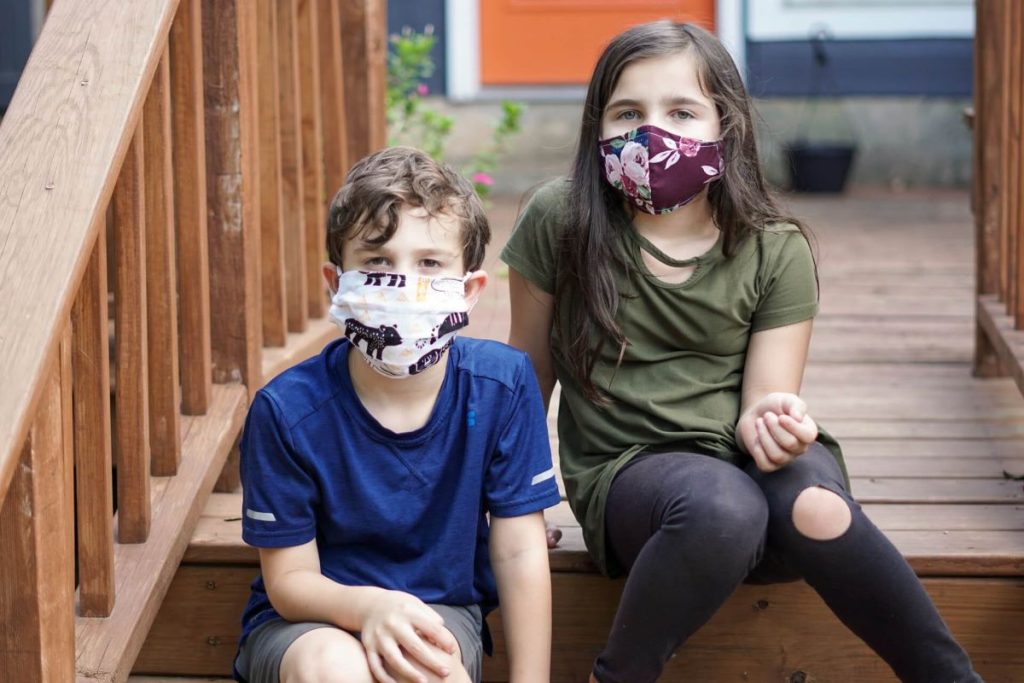 Are children at lower risk of COVID-19 than adults?
So far, data suggest that children under the age of 18 years old represent about 8.5% of reported cases with noticeably fewer deaths in comparison to other age groups accompanied by usually more mild diseases. However, as with adults, pre-existing medical conditions have been noticed as a risk factor for children who've been permitted to severe disease and intensive care units. Quite honestly, this comes as no surprise to any of us and it's been assumed that pre-existing medical conditions, such as asthma, lower the strength of the body's immune system and it should be assumed that the presence of ailments like these is one of the probable causes of increased infectivity and severity in different cases.
Obviously, the ultimate goal of this is to help students and children return to school. It is foreseen that even post-pandemic, the schools and their curriculum will have to change at an institutional level – which will include modifications to their policy and infrastructure, student behavior, safety, and hygiene, and daily practices.
WHO suggests that screening and care of sick students, teachers, and other school staff will be stricter. Where schools should enforce the policy of staying home if unwell and waive the requirement for a doctor's note. It should be important to note that even post-vaccination, children and adults alike should look to follow the recommended lockdown restrictions and rules. Research suggests that vaccination's main purpose is to prevent severe hospitalization and the need for intensive care units. Even post-vaccination, individuals, no matter the age, are still able to carry the virus and pass it on to other folks. That's why, no matter your vaccination status, you'll still need to be careful around others and practice safety protocols.
Concluding Thoughts
Moving forward, everyone is waiting on the vaccine and more news from the government and experts before vaccination for children in the Philippines. Until this occurs, however, it is important that we stay safe and go further and beyond the lockdown measurements and policies as stated by our government.
It is important that in whatever we do, we think about the future of the next generation and attempt to ensure their well-being and make the best out of any given situation. We believe that it is also important to note that all the information on this site is based on reliable sources, such as the Department of Health, the World Health Organization, and the CDC. It is important that we choose information from reputable sources in order to make the best decisions.
Related Blog: Keeping Your Family Safe During the Dengue Season