Celebrate for it is the best time of the year: summer! Perhaps it is because cold weather totally does not have an RSVP this season. Or maybe it is because your children are finally out of the ropes of their academic and organizational duties, therefore having more time to bond with their loving, hardworking parents. Or maybe it is because you finally have an excuse to eat halo-halo every day. Nevertheless these and other reasons, or the other plans you have for the next two months, you and your family will sooner or later hit refreshing and rejuvenating waters this summer. But come on, let us put a fun twist to it! Here are the following fun water activities in the Philippines that you can do together as a family this summer of 2022!
Water activities in the Philippines
Battle against the currents with White Water Rafting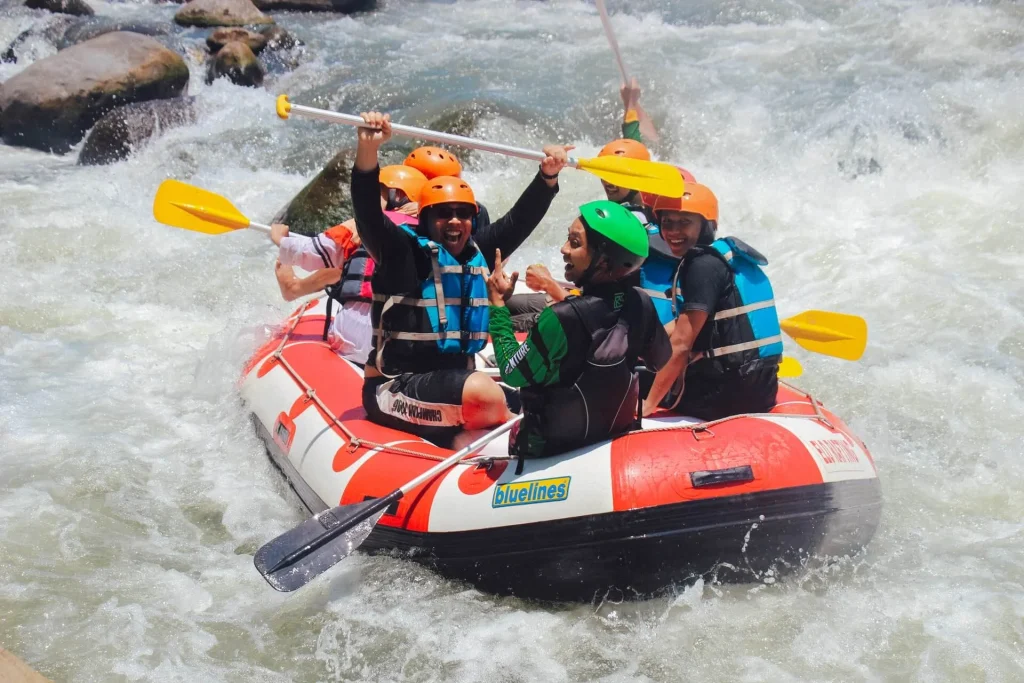 Yes, we are going straight to battle this summer, our friends. Just kidding. Mother Nature is not something to fight against, She is something to take care of and a being to have fun with! This is why we recommend this activity so that you and your loved ones can bond together. Rafting is done with usually a group of six people by riding on an inflatable raft or boat and towing on whitewater or rivers with rapid movements. What happens during the exhilarating adventure is up to you and your family, of course, with a guide or "coach" to help you navigate the waters. Isn't that exciting?
We recommend going to Cagayan de Oro for this exciting great white water rafting adventure for it offers a fun experience with many different levels and challenges!
Pack your bags and explore the gorges with Canyoneering!
If you are looking for a family-friendly adventure that surpasses several types of nature escapades, you should try out Cayoneering where you would explore different canyons and hollowed horizons through a wide array of activities such as trailing, rappelling, climbing, and swimming. Appreciating Mother Earth while exploring what your body can do is indeed a high-tier summer activity, don't you think? Time to do what your body has been aching to do especially when it has spent hours sitting down at your house and lot for sale.
A famous Canyoneering spot is in Badian, South Cebu where you can swim through the azure sea coupled with jumping off cliffs with the waters embracing you in the 20 feet high fall.
Say hi to the gilled creatures through scuba diving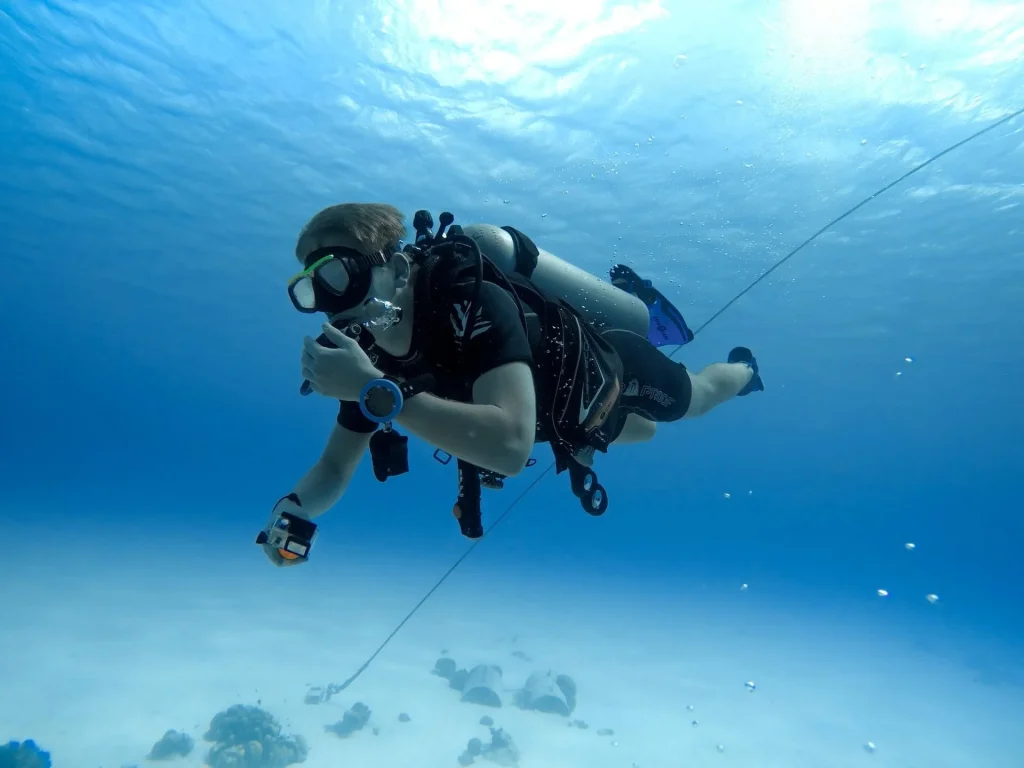 Achieve your and your kids' childhood dream to become mermaids through diving! The enthralling experience of swimming with the vastly different kinds of sea creatures the water world takes care of will indeed be the greatest investment you will have especially when you want to adventure with your family. Through diving, you can count on introducing yourself to every single one of these creatures since the self-contained underwater breathing apparatus (SCUBA) makes it possible for you to stay underwater for a long length of time!
Dive into this adventure through Tubbataha Reefs in Palawan. Fundamentally the Sulu Sea is a UNESCO World Heritage Site so you can expect that Tubbataha Reefs will live up to the name of being one of the best diving in the world with its abundant marine life. As Bluewater Travel had mentioned, "Tubbataha is home to no less than 600 species of fish, 360 species of corals (about 50% of the coral species in the world), 11 species of sharks (including tiger sharks, whale sharks, and whitetips), 13 species of dolphins, and whales, nesting hawksbill and green sea turtles. You can also see manta rays, schools of barracuda and tuna, and smaller marine life like nudibranchs, ornate ghost pipefish, seahorses, and frogfish."
Enjoy the stunning beaches of the Philippines
Of course, there is nothing wrong with the good ol' beach experience. There is no shame in just wanting to chill on the fine white sand near the coconut trees especially when it is at one of the Philippines' prime beaches! After all, our world's best shores are indeed something to be proud of, right? The following are beaches in the Philippines that you and your family should dive into bliss this summer!
Boracay. Need we say more?
Despite the pandemic and the strict quarantine protocols we have, Boracay not only remains to be in the top 5 best beaches in the world this 2022 but specifically top 2, trailing behind Singapore but besting Hawaii's Oahu.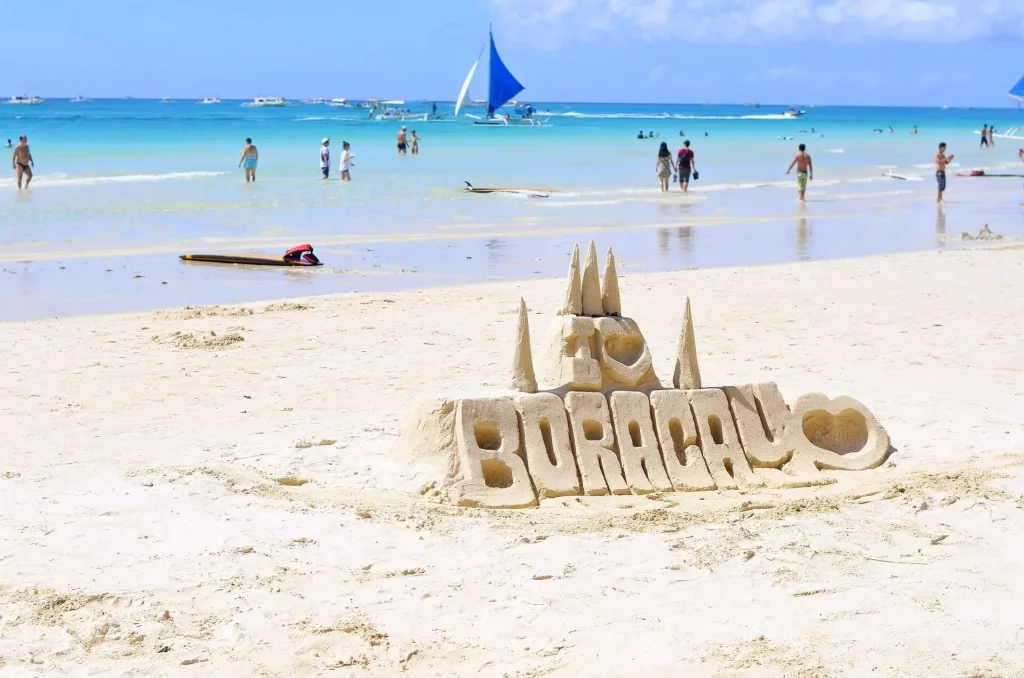 Known for its impeccable white sand beach, this year's Boracay has lessened its nightlife and bar culture to a more family-friendly environment that you and your kids will enjoy. Restaurants have kids' menus now while other establishments offer art lessons that even your little ones can take absolute delight in. Additionally, many beach toys decorate numerous local stores that you can take as souvenirs back to your house and lot for sale. You could also go on a banana boat ride and go jet skiing.
Although there are many fun-filled activities that you can do at this one of a kind beach, just by spending hours in the sand relaxing, listening to the calming natural music coming from the waters, breathing the freshest of air, and just chilling underneath the sun is already good enough for a memorable summer experience. One could find the best things in life in the simplest of things. Just going to Boracay already speaks for itself.
Coron, Palawan, another crown-worthy beach
Another beach area that is up in the ranks of world-classness is Palawan's Coron. With just a mere glance at pictures of Coron, you can already tell that a trip here will be up in the books. It is worthy of a family picture to put up in a frame on the wall of your Crown Asia house and lot for sale. Additionally, it also has a historical twist to it! Your kids can travel way back in time as they marvel at Coron's World War II shipwrecks! We bet that you and your spouse will be in awe, too.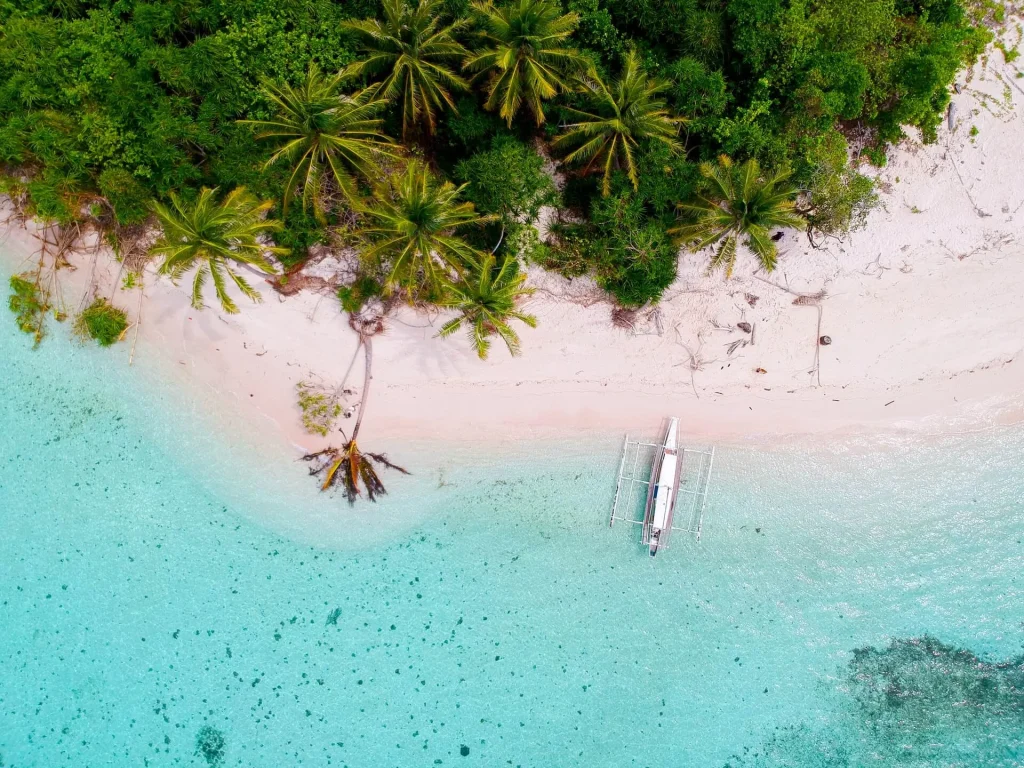 With its azure waters, gorgeous scenery, and tons of beautiful marine life (which you can swim with), Palawan was ranked #1 as the best island in the world with Coron as one of its points of pride, aside from El Nido.
Other fun beach activities you can enjoy
While you're at the beach, why not make the most of it and go on an island hopping tour. A particular one is in Bohol where you can go to numerous white-sand beaches while enjoying the famous ones such as the Alona Beach. Island hopping tours are also present in Batangas, the Hundred Islands in Pangasinan, Cebu, and more. The Philippines is home to over 7,000 islands. Enjoy it while you can.
Note-worthy beaches in the Philippines
Bantayan Island, Visayas
Saud Beach, Pagudpud, Ilocos Norte
Nacpan Beach, El Nido, Palawan
Long Beach, San Vicente, Palawan
Subic Beach, Subic
Paliton Beach, Siquijor
Siargao Island, Mindanao

Naked Island
Alegria Beach
Do not forget to take amazing pictures! We would like to see you and your family have a blast this summer of 2022, after all, every Filipino family deserves a great time together.
Related Blog: The Best Beaches to Visit in Region IV