In these difficult times, a great workout session is one way to keep your body and mind active. As this pandemic limits outdoor activities, it is best to stay at home and find any physical activity that you can do in the available spaces in your Crown Asia luxury home.
Staying healthy at this crucial time is relatively a necessity. You need to boost your immune system with nutrients and activities that the body needs to stay physically healthy. The road to achieving the ideal fitness goals is not easy because you need to dedicate time, effort, and hard work to it. But with the right attitude and perspective in mind, it can be done. It is much better if you have a great support system to push you to do more than you can. This is where your loved ones come in to give you the encouragement and motivation you need to do it.
You can always start by taking little steps to build the right momentum towards your goals. With easy exercise routines, it will help you pave the way towards a healthy lifestyle. What is more important is your will to start, and develop it to become a good daily habit. Core and muscle strength, decreased stress level, easy body movements, flexibility, and better sleep are just some of the benefits of a healthy lifestyle.
Set up your goals and start with these at-home exercises or physical fitness activities. Make use of that extra room you have in your Crown Asia luxury home and start your fitness journey today. Put on your exercise clothes, grab your yoga mats, fill your water bottles, and set your workout music playlist. Here are some suggested fitness activities you can start doing in your Crown Asia luxury home:
1. Online Workouts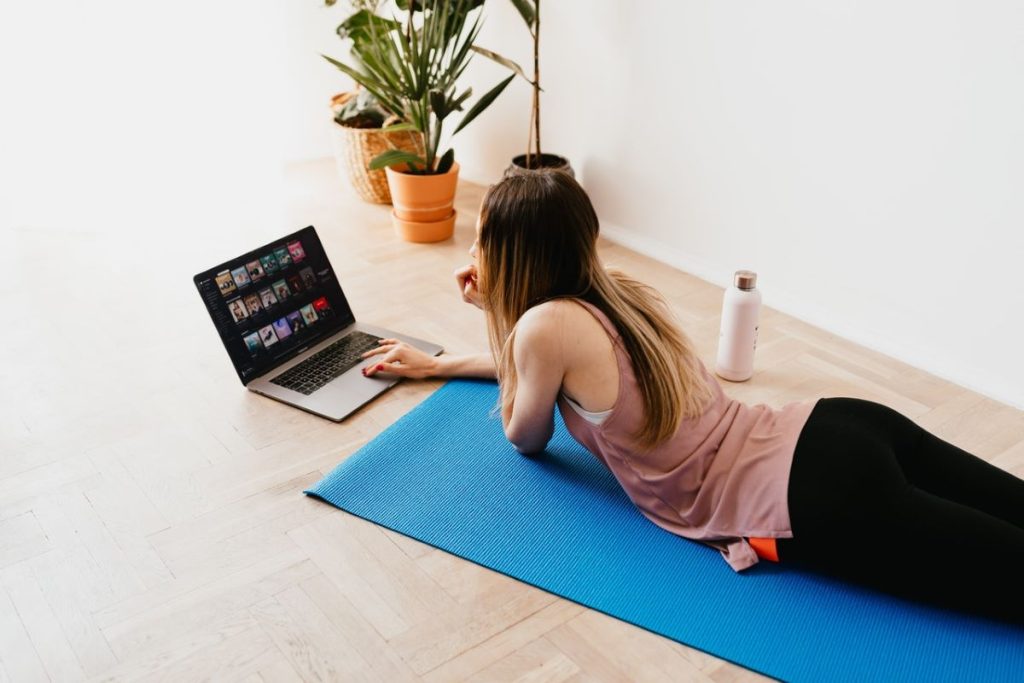 Nowadays, almost everything can be accessed and done with the use of the internet. Staying at home means staying connected online 24/7. While most heavily rely on the internet for social media, and current news and updates, you can also utilize it to keep your mind and body in good shape – like checking out instructional videos for workout suggestions. All you have to do is search, click and play your desired workout routine and you are good to go. You will not even need heavy equipment to do these exercises. The best part is you can access any online workouts any time of the day as you please.
2. Dancing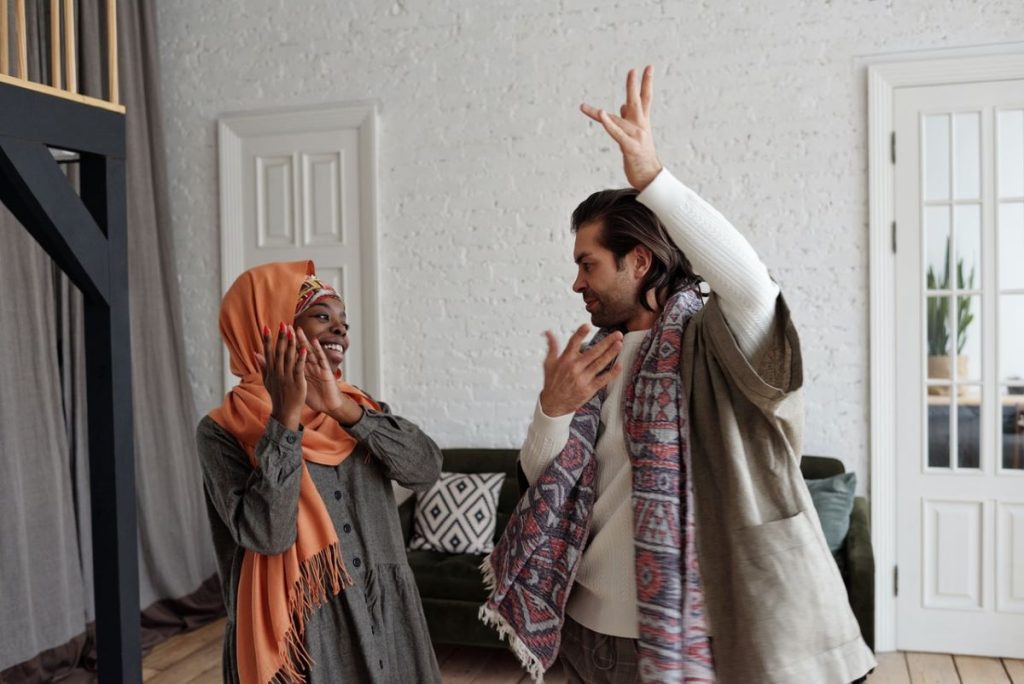 Dancing is a basic workout activity you can spontaneously do at home. Just play your favorite upbeat music, and start moving and grooving, as easy as that. You can do it solo or for a much better time, let your partner or the rest of the family join you. Just feel the beat of the music and freely move your body. Make it a daily habit to spend an hour or two just sweating it out by moving your hips, arms, and legs to the beat of your favorite workout playlist inside your Crown Asia luxury homes. If you want to follow a routine for specific dance steps, you can also opt to search for dance videos online.
3. Shadowboxing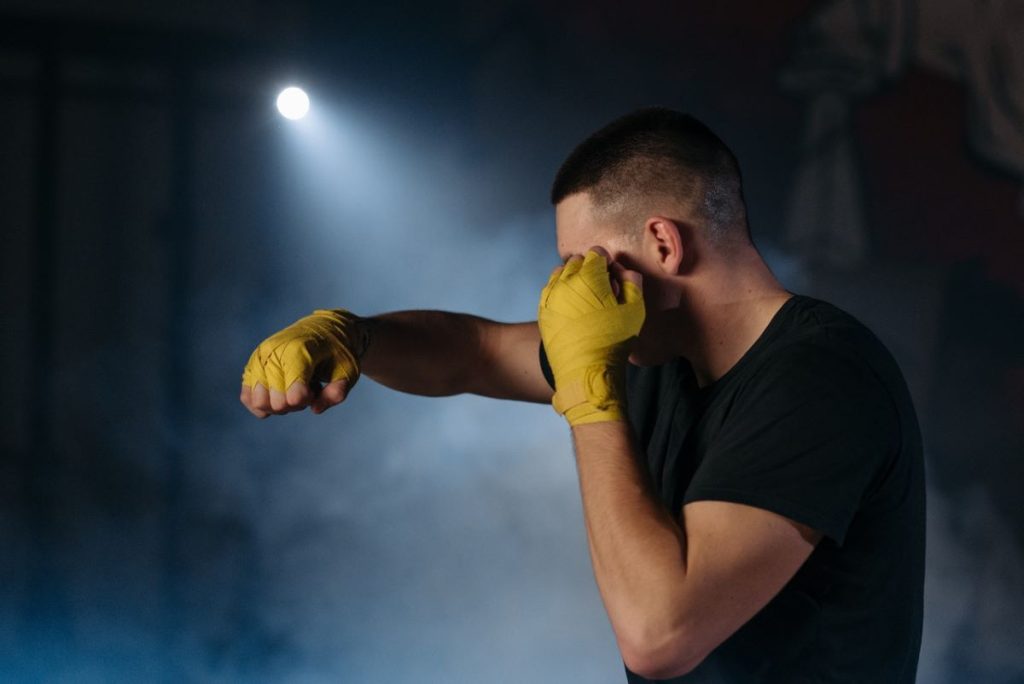 Try shadowboxing at the comforts and corners of your luxury condo or luxury house and lot. This is another basic workout activity you can try to release and decrease stress. You can experiment and try to create different routines with your partner. This fitness activity can be easily done as this does not require any gym equipment. This is surely an effective way to burn those extra calories and strengthen your muscles.
4. Bodyweight Training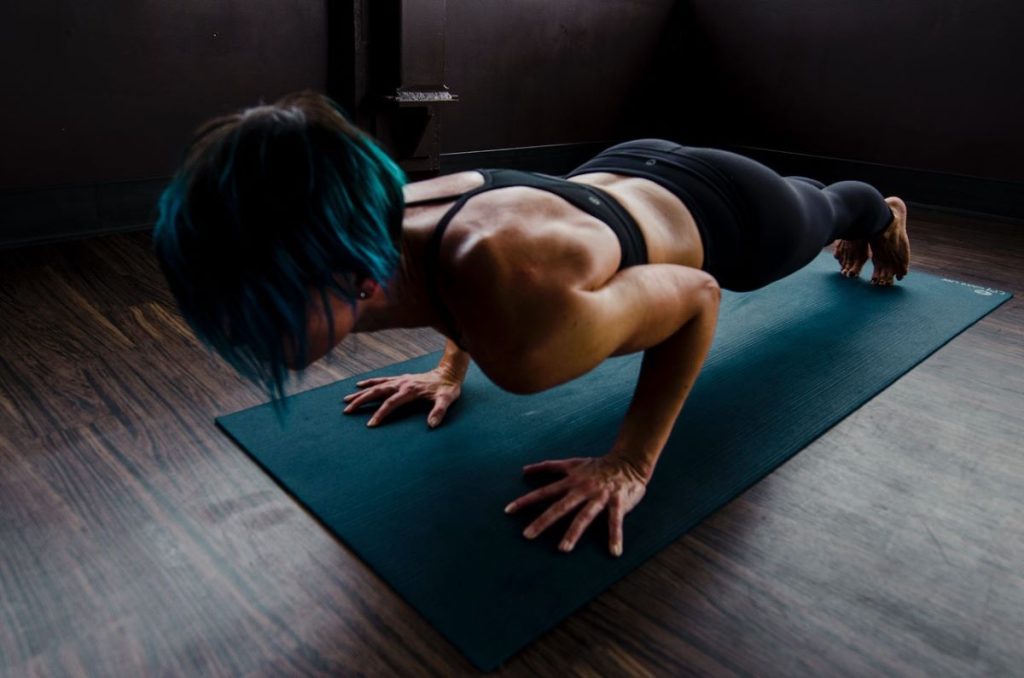 Easy bodyweight exercises or routines can also be done inside your Crown Asia luxury homes. These exercises can help you build and strengthen your muscles and core even without the use of gym equipment. All you need is ample space for you and your partner to be able to perform these exercises at home. Try doing these bodyweight training to get you started:
Squats – helps strengthen your core and legs for easy body movements.
Knee Push-ups – ideal for beginners as this will help you build strength in doing the standard push-up.
Planks – a full-body workout that needs strength and balance.
Crunches – strengthen your abdominal muscles and core.
Sit-ups – an effective workout to enhance your abdominal muscles.
Doing regular workout sessions will not only give you the ideal body form and shape you have always longed for but more importantly, it translates to great health benefits that keep your body and mind balanced and on the right track.
With Crown Asia's luxury properties, we offer well-designed and maximized spaces to give you the convenience and comfort that you need in your own home. Have a ready-for-life partner you can rely on with Crown Asia's premium condominium property at the Queen City of the South.
Suarez Residences Cebu, a luxury condo property, is a pre-selling condominium strategically located at the bustling Metro Cebu with a studio, 1 bedroom, and 2 bedroom units all with spectacular unit views to choose from – the massive city view facing Ayala Cebu, the Central Business District of Cebu, the city/sea view facing the long Mactan Channel and the mountain views of the Guadalupe Mountains and Nivel Hills. This luxury condo in Cebu is a mixed-use condominium property with retail, hotel, and residential components all in one tower – truly one of the best vertical developments in Cebu City.
To know more about Suarez Residences Cebu and other Crown Asia luxury properties, you can visit Crown Asia's official website.
Watch the video version of this blog right here:
Related Blog: The Perfect Indoor Workout for your Lifestyle