Our world is developing day by day. Many structures are being built as almost everything around us is being industrialized. Different architecture styles from different countries are widespread–however, why isn't Filipino architecture an related jobs a thing?
Globalization has influenced Filipino architecture which can be seen in almost every house and lot for sale. The Philippines may be described as a cultural melting pot, and this country's extreme diversity offers its architectural style a competitive edge abroad. Think about Mind Museum in BGC or Bonifacio Global City. Its amorphous appearance, which resembled a biological membrane, earned it a global award from the 20th Annual Thea Awards. In addition, it is a first for an Asian scientific museum.
Want to know more about the Filipino architecture aspect? Then why don't we start with these Philippine architecture stalwarts? Here are a few of them:
Carlos A. Santos-Viola
Carlos Santos-Viola was a young guy who played saxophone and lawn tennis and was a talented architect. He was a devoted Catholic all throughout his life, and most of his greatest creations were made for the Filipino religious organization Iglesia Ni Cristo. Santos-Viola built chapels for the religious organization all around the archipelago, each one featuring a design that stands apart from his contemporaries' work. Santos-Viola decided to use Gothic and Baroque features in his contemporary churches as opposed to the monumentalism of Leandro Locsin or the art nouveau minimalism of Pablo Antonio.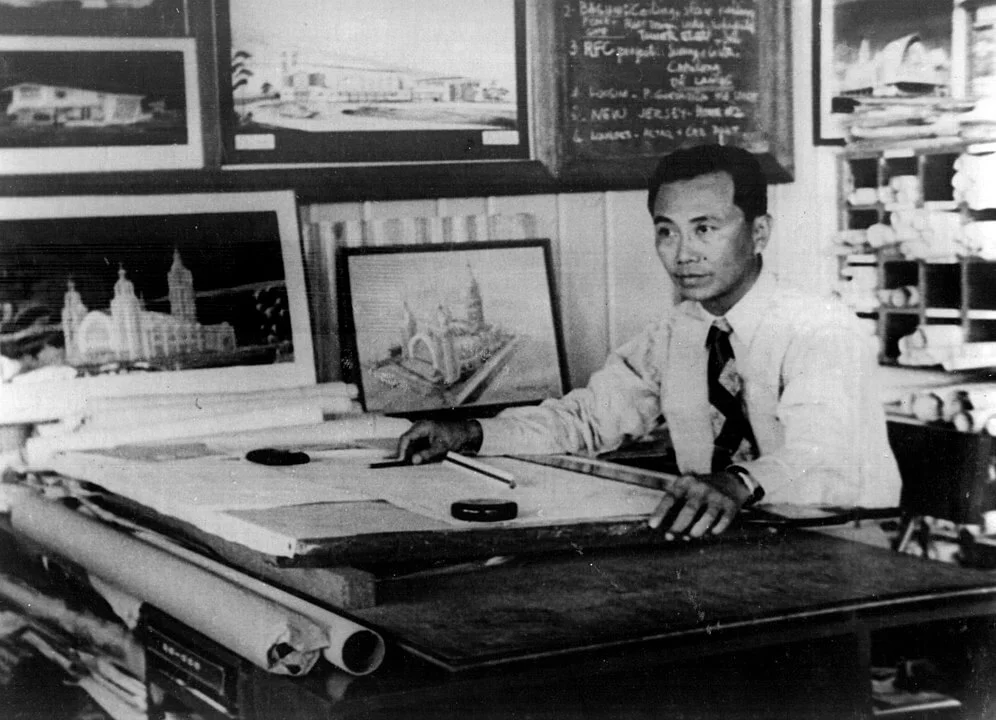 Photo By Cnsv (talk) (Uploads) – Own work, Public Domain, https://commons.wikimedia.org/w/index.php?curid=107943461
Santos-creation Viola's of the Iglesia Ni Cristo's Central Temple demonstrates how these revivalist embellishments blend with his love of geometric designs and, maybe above anything else, utility. Nearly all of Santos-creations Viola's were motivated by a drive for usefulness, and he was renowned of saying that "the structure must not only appear well but must also be created correctly."
Leandro Locsin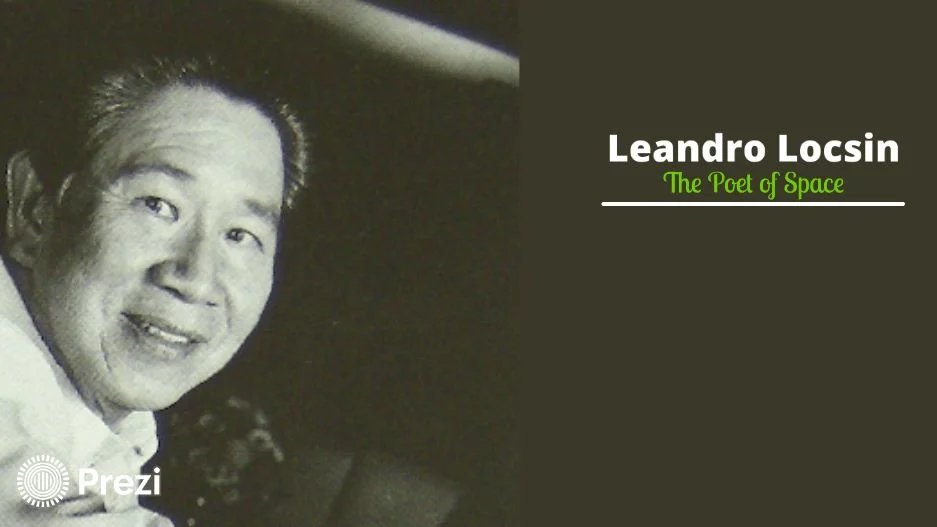 Photo from prezi.com
In some respects, Leandro Locsin embodied the Renaissance man. In addition to being an outstanding architect, interior designer pianist, and artist with a classical background, Locsin was a passionate art collector who gathered a substantial collection of exquisite Chinese art and ceramics over his existence. He is famous, though, for his structures. The urban environment of the Philippines bears the imprint of Locsin, who designed everything from airport terminals to memorial chapels, artistic institutions, and stock market buildings. Locsin was adamant on adapting western architectural norms to Filipino tastes.
Despite the variety of buildings Locsin produced, they all share the same feature: concrete. His colleagues dubbed Locsin the "poet of space" because of his skill in making this heaviest of solids look weightless and in gracefully fusing Western brutalism with local characteristics. His efforts in concrete illustrate his command of space and scale, and he feels that authentic Philippine architecture is "the outcome of two great streams of culture, the eastern and the western… to generate a new object of profound harmony." Each Locsin building is unique and easily recognized as a Locsin because of the recurring motifs of floating volume, the contrast of airy and weighty, buoyant and huge in his most significant works.
Francisco Mañosa
For fifty years, Francisco Mañosa has questioned the norms of architecture in his nation. From a young age, he showed an artistic nature, and he continued to paint avidly all his lifetime. Mañosa finally decided to study design together with his three brothers. He quickly rose to the position of "outspoken promoter of indigenous architecture," promoting the concept among Filipinos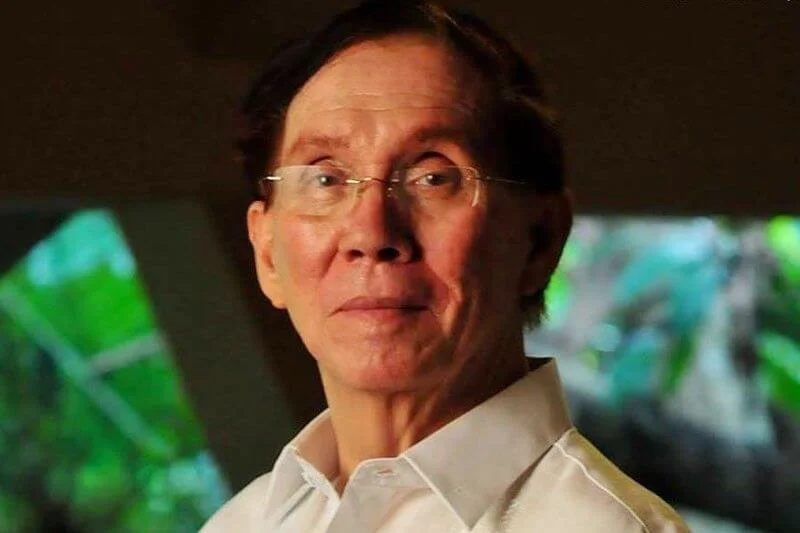 Photo from philstar.com
The particular design aesthetic of Mañosa, dubbed Contemporary Tropical Filipino Architecture, is a complex mashup of disparate components. He thoroughly investigated, grasped, and understood Philippine architecture's untapped genetic material, particularly the Bahay Kubo and Bahay na Bato. He promoted the use of locally produced resources for furnishings, architectural decorations, and other furniture. Hypermodern elements like metal, glass, and concrete are paired with natural materials like coconut timber, rattan, shells, thatch, and even indigenous fabrics. Manosa's design is best exemplified by the Coconut Palace of the Cultural Center of the Philippines complex. Modern technical advancement is integrated into its pineapple fiber bedsheets, coconut shell chandelier, and coconut gourd ceiling. Maosa was named a National Artist in Architecture in 2009..
Pablo Antonio
Pablo Antonio (1901-1975) is regarded as a forerunner and the greatest architect of his day as he was one of the earliest practitioners of contemporary architecture in the Philippines. Perhaps unanticipated triumph for a guy who lost his parents when he was 12 and left his first architectural school. Antonio really started to flourish while he was a student at the University of London, finishing a five-year degree in just three. His unique interpretation of art deco replaced the prevalent neo-classical design to completely transform mainstream architecture in the Philippines. Antonio was well aware of the challenges that the harsh Philippine environment had on architecture.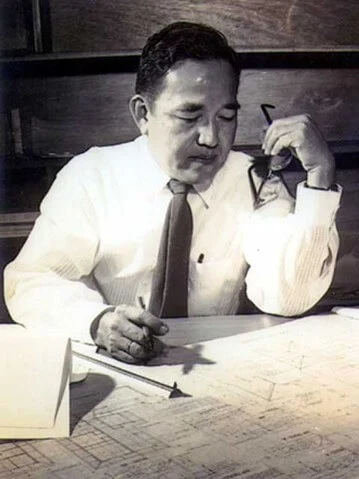 Photo from historyofarchitecture.weebly.com
The design of structures like the Galaxy Theatre and Manila Polo Club in Metro Manila, which mostly feature practical improvements like natural ventilation systems and sun protection, is characterized by Antonio's trademark minimalism, sharp lines, and powerful forms. According to Pablo Jr., the father of Antonio, "for our father, every sentence must have a reason, a purpose. He prioritizes utility above beauty and aesthetics.
Ildefonso P. Santos
In 1977, Santos created the Philippine Association of Landscape Architects, 14 years after beginning his practice. Over time, it became widely acknowledged in the industry that I.P. Santos had a distinctive fashion sense. But those times when he would enter with a necklace dangling from his neck were long gone. We'd like to think that the artist has matured. But he persisted in having huge ideas, and he published a book that included all of his contributions throughout the years. He referred to it as his swan song. We'd like to refer to it as a new beginning.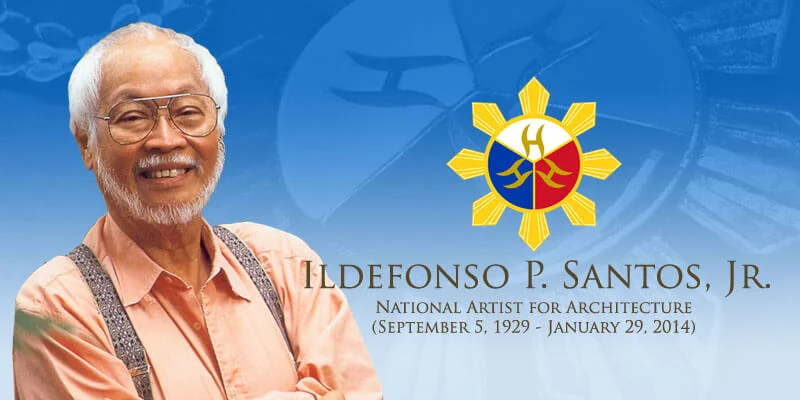 Photo from ncca.gov.ph/
Santos asserts that the Philippines' landscape architecture industry is still relatively "new" and has a great deal of room to develop towards the modern era with a modern influence. "I feel there is still a lot of opportunities to develop local landscape architecture. There is always something new to discover," he also stated that "We are so rich in natural resources, so we must make use of these local materials as much as possible."
If you are seeking for uniquely designed architectures in a house and lot for sale for real estate investment, check out Crown Asia's available preselling and RFO homes or other properties such as a condo unit!
Related Blog: The Most In-Demand Interior Designers for Your Thematic Home