Updated as of May 3, 2023
Now that people can enjoy Cabuyao City without having to worry about the pandemic, people can now gradually adjust to the pre-covid setting and can go outside whenever they want however, proper wearing of face masks, practicing sanitation, and social distancing is still required for safety measures along the way. Furthermore, these regulations should be followed at all times so there won't be any complications ahead. Hence, here are some facts, places, and opportunities to explore and try when you own a house and lot for sale in Cabuyao Laguna.
Is Cabuyao Laguna Part of Metro Manila?
Cabuyao City is not part of Metro Manila, although it is located southeast of Metro Manila.
Cabayao is a component city located in the western portion of the Laguna province and is 42 kilometers away from the southeast of Metro Manila. The east of the city is bordered by Laguna de Bay, which is the country's largest lake, as well as the only lake in the city. Barangays settled around this lake are barangays Baclaran, Butong, Mamatid, Gulod, Bigaa, and Marinig.
Since there are barangays situated near Laguna de Bay, fishing is a source of livelihood, especially for inhabitants of the aforementioned barangays. Barangay Marinig, in particular, is where the Cabuyao Fishing Port is located. These inhabitants live near fish such as bangus, ayungin, dulong, talapia, papalo, kanduli, and many more.
In addition, the northern part of Cabuyao City is bordered by Santa Rosa City. The southern part of the city, on the other hand, is bordered by Calamba City, which is the chartered city of CALABARZON.
What Region Is Cabuyao?
Cabuyao City is in the CALABARZON region and is located in the province of Laguna.
Cabuyao City is known as "The Enterprise City of the Philippines," where all business opportunities are everywhere and it is located approximately 54 kilometers from Santa Cruz, the provincial capital, and 9 kilometers from Calamba City, the regional center of the CALABARZON region. The city also surrounds the Laguna De Bay. This city was also known before as one of the richest local government units in the country due to its large number of immigrants who are working.
The city's location in the CALABARZON region is further identified by the different rivers that are found in the city. Located between Cabuyao and Calamba City is the San Cristobal River. Marinig River is located between Barangay Bigaa and Barangay Marinig, which is where the Cabuyo Fishing Port can be found. The Tiway-Tiway River, whose stream of water flows towards Laguna de Bay, is deemed the most well-known river in Cabuyao City.
History of Cabuyao's Name
During the pre-colonial era of the Philippines, there was a large lake called the "Lake of Ba-i" that had several barangays settled around it. In 1570, Manila was colonized by Miguel Lopez de Legazpi. Captain Juan de Salcedo, under the command of Miguel Lopez de Legazpi, was given the order to colonize the settlements near the Lake of Ba-i, where many of which were located in lands that had thick forests and wide plains.
One of the settlements around the corner of the Lake of Ba-i was called "Tabuco." It was observed that people would travel to Tabuco using rafts. Upon the arrival of the Spanish in the settlement of Tabuco, the sizeable area of the settlement was noted. Another notable observation of the area was that there was an abundance of kabuyaw trees.
A Spanish priest inquired one of the native women what the name of the settlement was, to which the women responded with the name "kabuyaw," resulting from the women misunderstanding the priest by thinking he was inquiring about the trees that surrounded the settlement. Other Spanish officials would then refer to the Tabuco settlement using this name that the native females readily answered with, later evolving to "Cabuyao."
Is Cabuyao a City or Municipality?
Cabuyao is a city.
Back in the year 2000, Cabuyao had a population of 106,630 people. According to the 2015 census for the city years later, the city was found to have a population density of 7,100 people per square kilometer, with a total population of 308,745 people. The more recent 2020 census, however, shows a population increase, noting that the city now has a population density of 8,200 people per square kilometer, with a total population of 355,330.
This population increase would be relevant to Cabuyao's conversion into a city. To be more specific, it is a city in the province of Laguna that was converted into a city in 2012 because of Republic Act No. 10163.
When Did Cabuyao Become a City?
Cabuyao became a city in 2012.
Cabuyao was initially a municipality. Although in 2012, the president at the time, President Benigno Aquino III, approved the Cabuyao City Charter through Republic Act No. 10163. Following this, ratification of Cabuyao's conversion into a city from a municipality was decided through a plebiscite held on August 4, 2012. The end result of this plebiscite resulted in an 89.71% agreement on Cabuyao's conversion into a city. Because of this, Cabuya became a "component city."
Is Cabuyao a City or Municipality?
Technically, Cabuyao is a municipality that was converted into a component city.
Before the plebiscite that would determine whether the then-municipality would become a city, the municipal mayor, as well as many of the inhabitants, believed that Cabuyao was qualified for being granted the status of being a city. Hence, House Bill No. 03811, which centered on converting Cabuyao into a component city, was filed. It was in 2012 that the bill would be approved, thereby effectively converting Cabuyao into a 1st class component city of the Laguna province.
Is Cabuyao Laguna a Good Place to Live?
Cabuyao is an excellent choice to settle in if you are looking for a modest, hospitable, yet vibrant community and quality of living.
Housing Opportunities to Seek Nearby the City Center
When people are looking for a place or a business opportunity, either way, both are present in this city. Looking for a place to stay and settle in and have a family, Cabuyao City has plenty of properties to offer. Fortunately, Crown Asia has house and lot for sale properties available around the area through its development, Fortezza. This subdivision in Cabuyao is a premium Italian-inspired house and lot developer that showcases a vibrant community that everyone is looking for. Not to mention the amenities that come with owning a property here, such as a clubhouse, picnic areas, sports, and recreational courts, and, of course, excellent security. Not only is your future bright here, but it also offers much more; the value behind each property offered is not only in its investment value but also a great value for the family for a place to achieve your family goals and create unforgettable memories.
Why Choose Cabuyao Laguna as Your New Address?
The city is close to major cities, where most business is conducted, particularly by large corporations, but as the city's popularity grows. Opportunities are now everywhere, and business ventures and dreams can be found here because it has proven to be a good potential place to explore and invest in, as well as having a perfect community for a new home. In addition, the establishments have gradually grown and demonstrated significant stand that shows signs of progress that young entrepreneurs and businessmen are looking for. Whether it is for investing or settling in, it is a great place to start getting to know the city of Cabuyao, which offers an overall perfect community to be in. Aside from commercial establishments, the city also has a lot of colleges and high schools for kids to enroll in.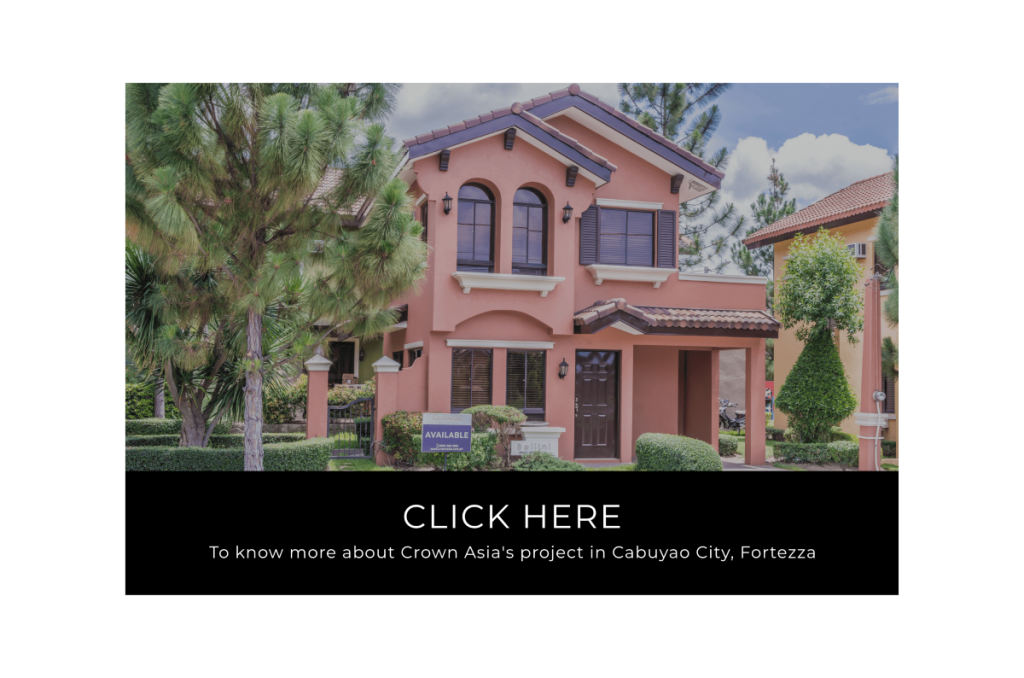 Cabuyao offers so much more than what its know for, which is a hub for international companies and brands that calls the city it's home here in the Philippines. It is a city that is only a few minutes away from Makati, Metro Manila, and other central business districts in the nation's capital. Cabuyao also has its fair share of South Luzon Expressway exit and entry points making accessibility never an issue in this wonderful city.
Is Cabuyao Laguna Urban or Rural?
Cabuyao City is urban.
Although Cabuyao City is in the province of Laguna, its development and composition of 18 urbanized barangays make the city an urban region. Moreover, part of the city's infrastructure is a four-lane highway, called the National Highway, which passes through the city itself. The Southern Luzon Expressway (SLEX) is also found on the roads that cross this city as well.
What Is Cabuyao Laguna Known For?
Based on its history, Cabuyao is fairly known as a city of opportunity.
One of the opportunities in this place is the thriving business ventures and opportunities that come with it, the place is surrounded by house and lot for sale, small shops, and renting spaces for people who wants to own a property and settle in the future. The city is surrounded by infrastructure, local shops, historical houses, tourist spots, traditional restaurants in Cabuyao, and culture where people can enjoy the delicacies and jive with the locals.
What Is Cabuyao Known For?
Throughout its years, Cabuyao has been known for the many immigrants that seek the opportunities found in Cabuyao. This would later impact Cabuyao's economy positively.
In its entire history, the city had, at one point, a surge of immigrants that found a source of livelihood in the city. This may be related to why the city is called the "Golden Bell City," as well as how it was deemed the richest municipality in the country. The influx of immigrants that had opted to work in Cabuyao would do well for the city's economy, given how factories and businesses of big-name brands are located in the city, like Procter and Gamble Philippines, San Miguel Corporation, Nestle Philippines, Tanduay Distillers Inc., and Asia Brewery Inc.
Famous Restaurants Spots Around the City Proper
Cabuyao has more than 300,000 of the population with over 12,000 visitors yearly and 18 barangays. It is no wonder that this city is full of life, not to mention, the food and delicacies it has to offer.
Liz Eat Dinner, ranked first in reviews, satisfies the appetites of Filipinos and the community. This cozy restaurant in Cabuyao serves Filipino dishes as well as a hybrid of Western dishes for breakfast, lunch, and dinner. This eatery has provided a unique taste to many Filipinos, making them want more. The exterior and interior design gives off a feeling of nostalgia and warmth like back in the day, it is a great spot to chill and relax.
Ranking 2 based on reviews online is The Vera Cup-fie, a favorite hangout spot for the people of Cabuyao that offers coffee, snacks, and dishes that range from Filipino dishes to Western food. It is like a café but so much more. The place is Instagramable with an aesthetic color palette, and plate decoration that is appetizing and mouth-watering.
There are a lot of places that are a must-see not mentioned in this blog, which people can enjoy more by learning more about the culture of this city. The city itself houses a lot of food establishments wherein you can enjoy a lot of cuisines, from traditional Filipino meals to trendy Korean restaurants and of course, dishes inspired by Western culture. It's up to you to travel to the city and explore to know more about what the city of Cabuyao can offer you.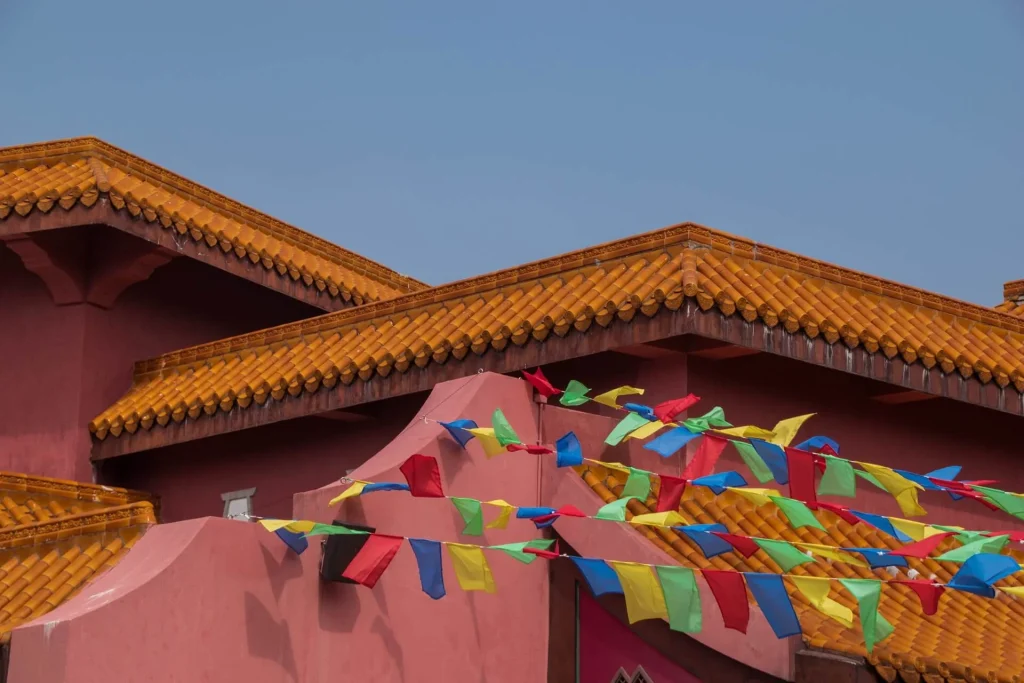 Festivities, Celebrations, and History
The city of Cabuyao celebrates its Batingaw Festival. This was discovered by Miguel López de Legazpi on January 16, 1571, and the celebrations take place every year on January 16th. This festivity is to commemorate the iconic "Kampanang Ginto" which means golden bell which also gave Cabuyao the name "Golden Bell City", they start it off with a loud ring coming from the church while the festival celebration is ongoing because they believe that it brings good agricultural harvest for people and their crops. This celebration lasts for 5 straight days that vary from different dancing, performance, competitions, food, and culture. There are also shows and other activities in the city plaza or town plaza. This brings the community together to have fun for the entire week with colorful outfits and delicious dishes to share with other people.
Fun fact: Spanish officials called the city the town of "Tabuko Kabuyaw"
The name of the city came from the term "Kabuyaw" meaning derived from a fruit that was used to make shampoo. Until then the priests, the town mayor, and the other Spanish officials called the town of "Tabuko Kabuyaw" because the place is surrounded by the said tree.
Takeaway
There are a lot of reasons why you should choose to live in a house and lot for sale in Cabuyao Laguna, so if you ever need a home in this city, make sure to choose Fortezza by Crown Asia Properties as your new address.
Display photo By Ramon FVelasquez – Own work, CC BY-SA 3.0, https://commons.wikimedia.org/w/index.php?curid=28366829
Related Blog: Investing in a Real Estate Property in the City of Cabuyao