Indeed, it is the jolliest and busiest season of the year! December is quite a month for Christmas shopping, get-togethers, and overall, a great time to celebrate the hard work we had exerted all throughout this year. We deserve it! However, amidst all the caroling and giving and receiving of gifts in your house and lot for sale in Cavite, we must bear in mind that there is an important date for us to remember in order to pay respect to a person who has done our country a great service. That person is Jose Rizal and it will be his day, this upcoming December 30.
Rizal Day and Why We Must Continually Celebrate It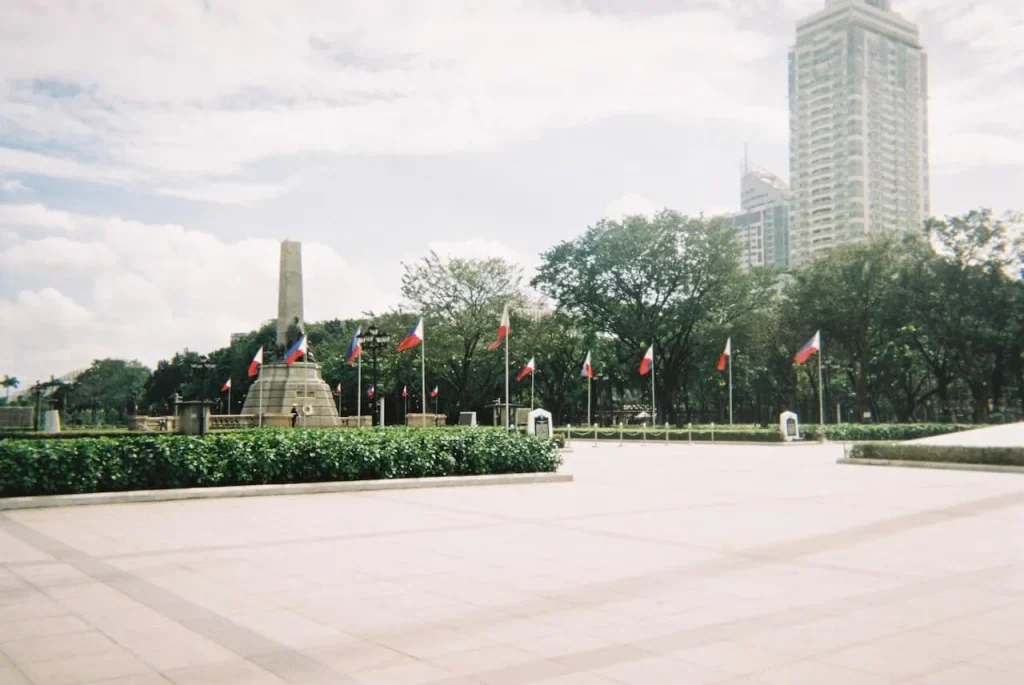 We should celebrate every December 30 of the year not only because it is a national holiday, but also marks the heroic act of Rizal that sparked the revolution of our Philippine history – his death for his fellow Filipinos. On December 30, 1896, at Bagumbayan, Manila (presently known as Rizal Park), our national hero was executed for his acts of bravery.
So, during this national holiday, how about you remember Rizal and all the Filipinos who were affected during the Spanish rule by going and walking through our hero's whereabouts and going to places when he was still alive?
Having both a romantic and historical Spanish-era site, why not go out of your house and lot for sale in Cavite this December 30 and into the walled city in Manila, widely known as Intramuros?
Intramuros, the Perfect Destination for a Romantic Date With Your Loved Ones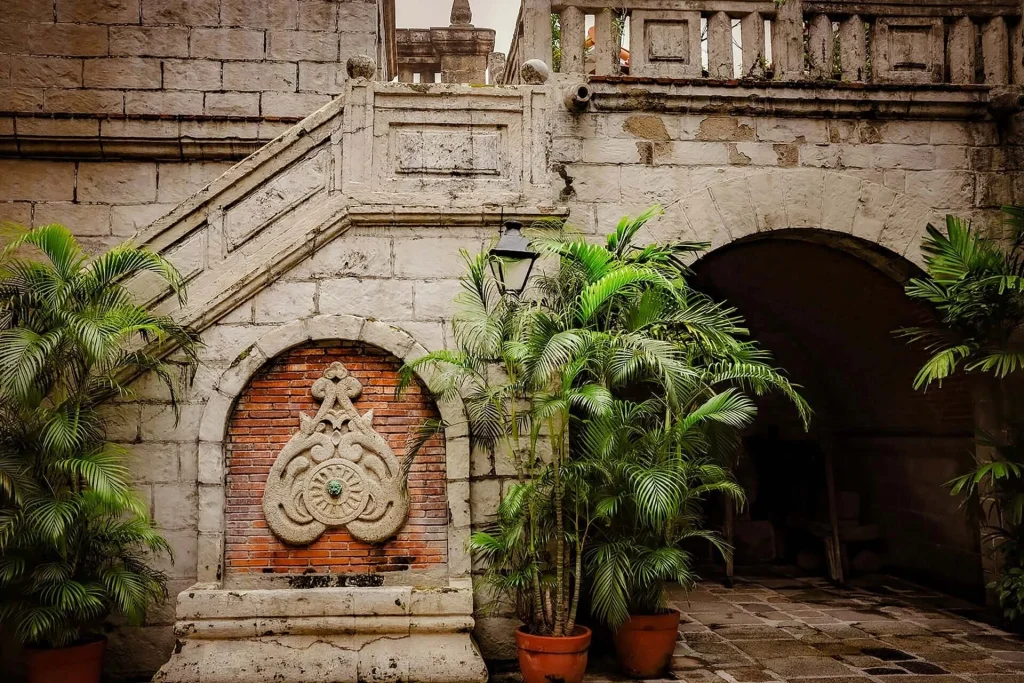 Intramuros is known for its aesthetic Filipino vibe. Just a wiggle from Manila Bay bricked old walls which people can climb, sit and lie on, war canons, carefully curated government offices with a grand main entrance, an amazing view of the Pasig River, convenience stores, a famous coffee shop built with bricks and other Spanish-inspired touches, kalesa ride, the famous Plaza San Luis Complex, green scenery that would definitely kindle to your inner plant Tito/Tita like the San Diego Gardens, and even a golf course, world-class churches such as the famous Manila Cathedral, Intramuros, coined as the Walled City, has it all for a great time for you and your family during your precious free time. Just think of all the Instagram content you can post online during a trip here.
But, beyond aesthetics, this walled city excels in rich history and Filipino culture.
After all, it has been standing for the past four centuries.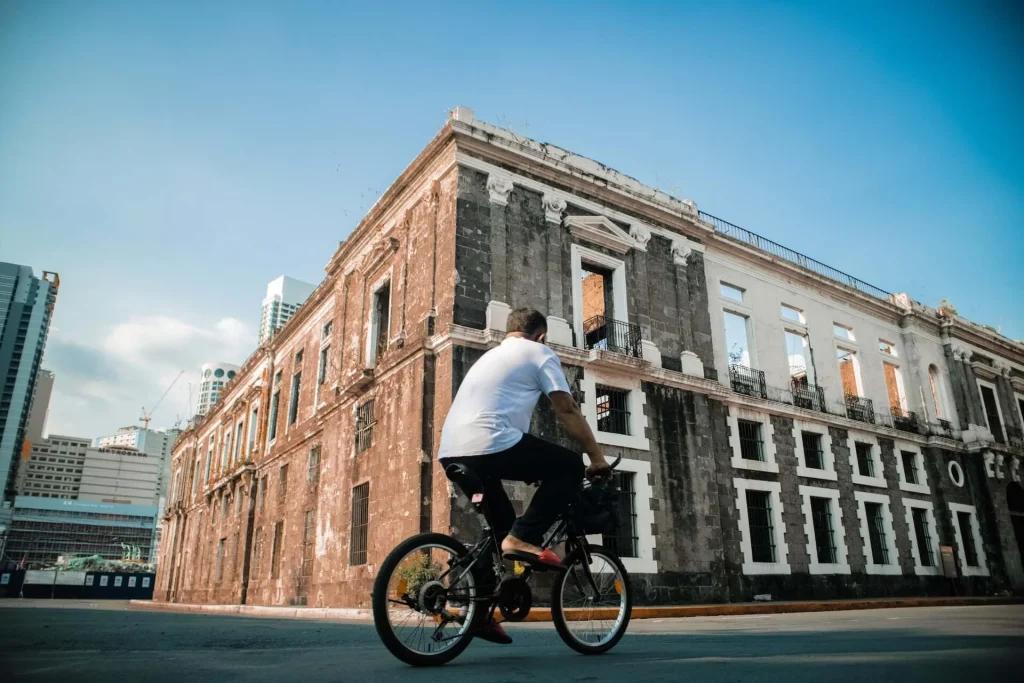 Time Travel With the Walled City
Its cobbled streets, and the over hundred-year-old buildings with obvious touches of preserved Spanish architecture, Intramuros, with the help of the Intramuros Administration, is true to its bridge nature of taking Filipinos back to the time when our ancestors were grappling for freedom throughout the many centuries of man-made disasters. Intramuros served a great deal to our past, our present, and indeed our future (if preserved, that is) by being a reminder of how much our country had gone through because of its foreign invasions, as well as how Filipinos are indeed strong and capable.
With its many cultural performances, public events, and socio-ecological enterprises that dedicate themselves to preserving Filipino culture and history, citizens are able to catch a glimpse of what it was like back then during the Spanish colonial period and World War II. Without well-preserved places like Intramuros, it would be harder for Filipinos to kindle with their own being of a borne person of this country.
Do Not Forget About Fort Santiago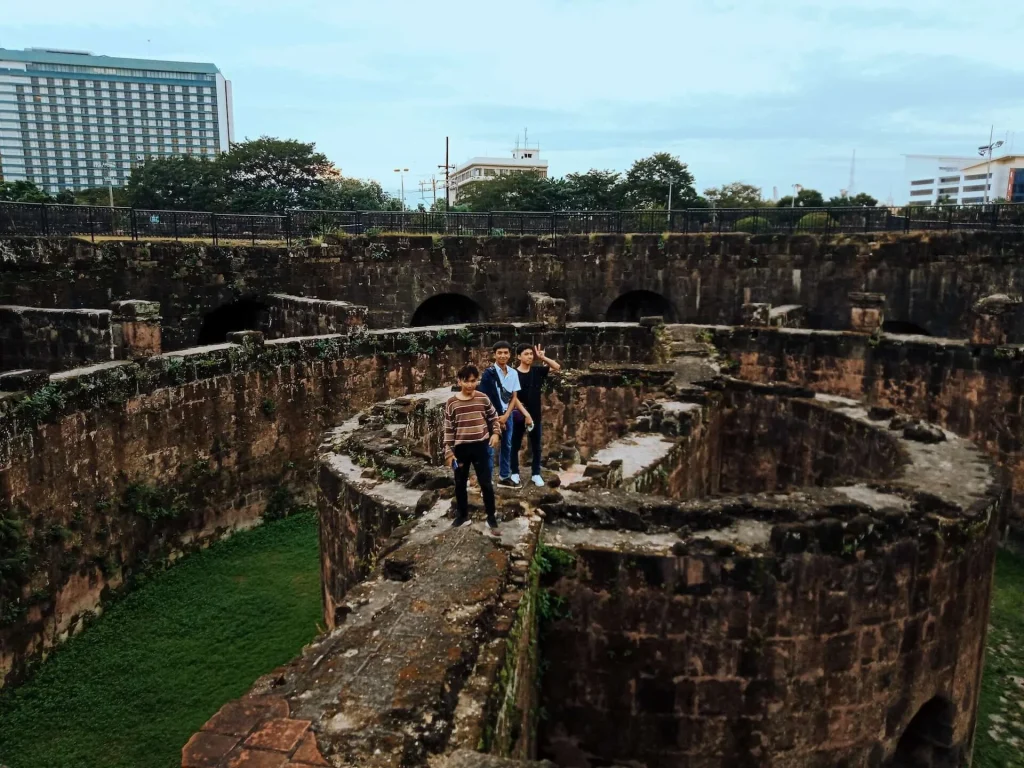 Many people tend to miss Fort Santiago when they are inside Intramuros. It is understandable because Intramuros has a lot of historical sites, to begin with, and this specific national historical landmark is quite out of the way. But trust us, Fort Santiago is on a different tier when it comes to showcasing Filipino culture and bringing you back to the times of our national hero Jose Rizal and other of our heroes during World War II.
Situated on the lands of the historic Walled City, Fort Santiago has its fair share of many historical events that feed the already rich history of the Philippines. Built-in 1571, it is the oldest Spanish parapet in our country. Aside from housing a sophisticated Rizal shrine in its well-curated and maintained green grounds, these fortified gates, and military base also hold underground prisons in which, in 1945, the US army discovered 600 decomposing corpses. If you are up to it, you and your family can roam around these very dungeons and military barracks (take note again that these are underground and therefore quite cramped but still ever-jaw-dropping) and be reminded how heroic our ancestors were through the gruesome but true pictures of Fort Santiago, Intramuros during the time of the colonization of Spain, and the American rule. You can also find the Baluarte de San Diego and the Baluarte de Santa Barbara within Fort Santiago.
Though during the earlier years of the Spanish colonial period and not during the same time as this, Rizal had been imprisoned here in Fort Santiago right before his execution. He spent 56 days here, specifically on November 3 to December 29, 1896, before his fateful day on December 30.
A whole museum and Rizal shrine stand here at Fort Santiago as a reminder of this. Additionally, one of the stone arcs leads you straight away to a majestic view of Pasig River and the tall buildings of the nearby Chinatown. You sure can take pictures of this mind-blowing scenery of Fort Santiago and even put it in a frame to hang on the wall of your house and lot for sale in Cavite.
Visit the Manila Cathedral and San Agustin Church
What is a better way of ending 2022 with meaningful prayers? You and your family can express your thanks for the fruitful year by visiting the Manila Cathedral, built in 1571, and the San Agustin Church, completed in 1607. Indeed, these churches, houses of prayers they are, are also an icon when it comes to the rich history of our country. Many of our local celebrities marry at the Manila Cathedral, aircon and beautiful. Last 2019, the Princess of Thailand also graced Her Royal presence on its walls.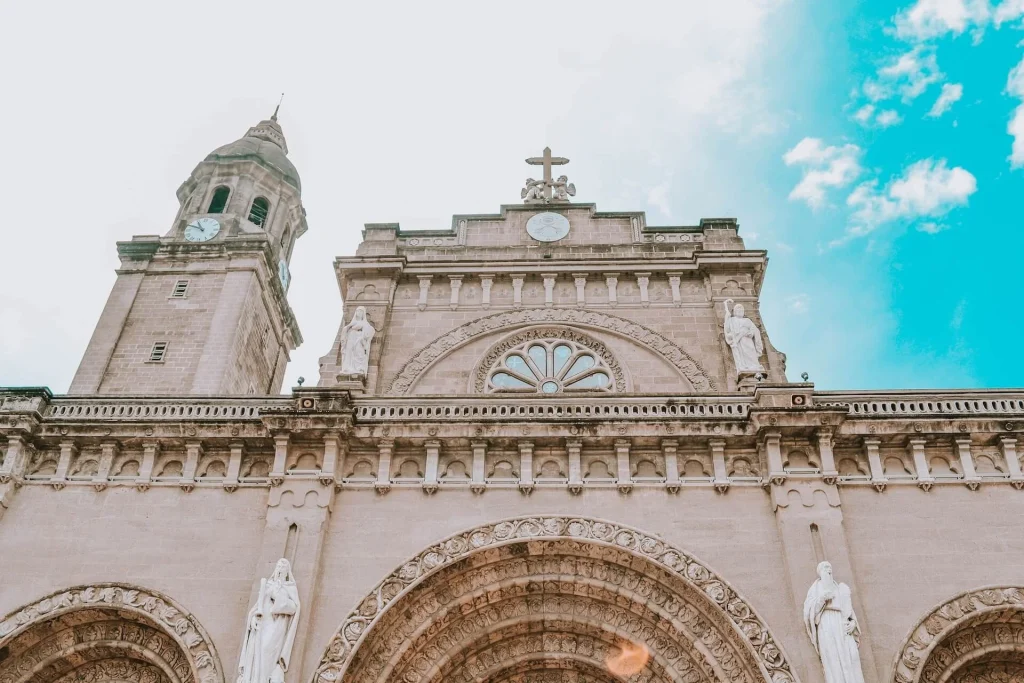 Around the Manila Cathedral and the San Agustin Church is also the San Agustin Museum which would showcase more artifacts of our past. But, even without it, these two churches are quite historically significant as well since they have been withstanding throughout the centuries even during the horrendous World War II. Plaza de Roma is also found nearby with it being situated right next to the Manila Cathedral.
Indeed, having an Intramuros tour would definitely be fitting for the last familial hurrah and a good time for 2022. By enjoying the scenery of Plaza Mayor and Casa Manila, appreciating its history, and just being a Filipino roaming the streets such as Victoria Street where Jose Rizal liked to hang out, and unfortunately was imprisoned, you could wrap up this year with your family pretty nicely.
Read more: The Best Manila Recreational Areas to Visit With Your Kids