Updated March 18, 2022
When we hear the word Sta. Rosa, the first thing that would probably come to mind is the Enchanted Kingdom, and since the creation of this world-class theme park, it has become one of the landmarks of this wonderful province. Getting a house and a lot for sale in Laguna is a good opportunity to have because Laguna will definitely keep on evolving into a modern town, so then it will be a great chance to be a part of this development.
Benefits of living in Sta. Rosa Laguna
To have a house and lot for sale in Sta. Rosa, Laguna is a good investment because the value of the properties in this part of the town will simply go up through time, and it is also an ideal place to settle in your family as good schools can also be found within the vicinity. Sta. Rosa is also recognized as one of the emerging cities in the south to do business in as numerous companies such as Toyota and Coca-Cola have set up factories here. Different businesses have also begun starting in Sta. Rosa and with development comes value appreciation and more people willing to reside within the city. But if you're still not sold on the idea of moving to Sta. Rosa, maybe these would help:
Hospitals and Schools in Sta. Rosa
Roadways such as the Cavite-Laguna Expressway will only add to the value in this area. This roadway will connect the residents of Sta. Rosa and other neighboring areas to Metro Manila. Talk about convenience. As well, major schools such as the De La Salle University, Ateneo de Manila, Assumption College, Chiang Kai Shek, and Colegio de San Agustin are present nearby. The University of Sto. Tomas satellite buildings are also being built in Sta. Rosa as of the moment.
You wouldn't also need to bother for hospitals as numerous medical institutions are found in and near Sta. Rosa, Laguna such as the QualiMed Hospital and The Medical City South Luzon. But if you insist on the best hospitals in Manila such as St. Luke's Hospital, these are easily reachable as the city is near the South Luzon Expressway, giving the residents of Sta. Rosa options and easy access to the metro.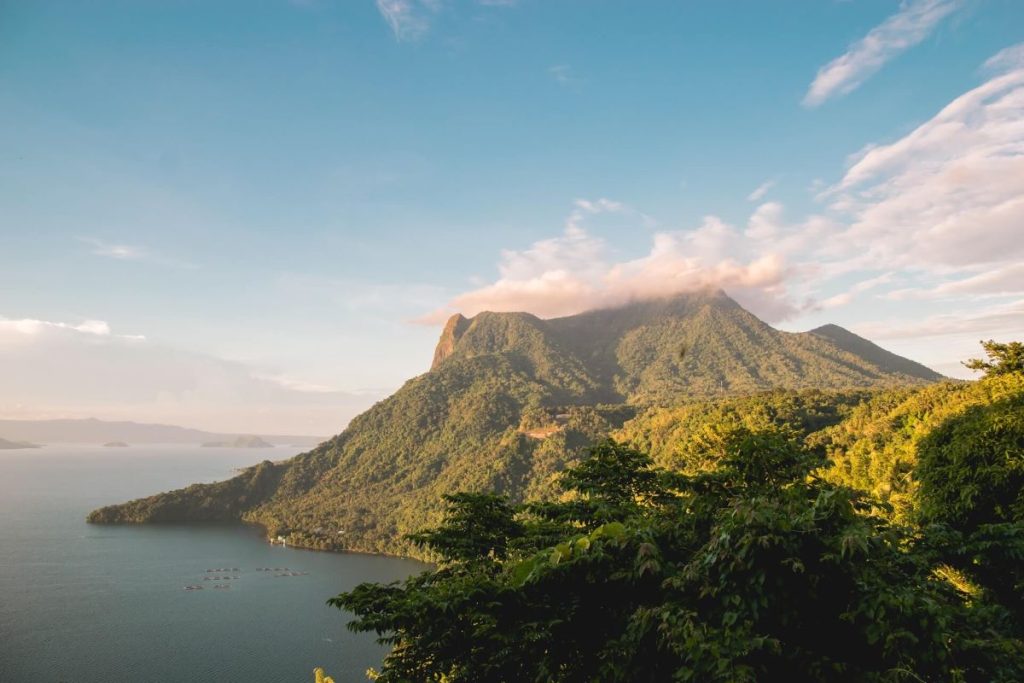 Leisure places near Sta. Rosa
Sta. Rosa offers the perfect balance of work and leisure. You can easily find both within minutes of travel. Sta. Rosa is near the second summer capital of the Philippines, Tagaytay. As such, there is a road, aptly named Sta. Rosa – Tagaytay road which passes through Sta. Rosa and leads to Tagaytay. There you can enjoy the cool breeze and Pine trees. Since you live next to the South Luzon Expressway and the National Highway, you could also enjoy the finer things that Batangas, Laguna, and Cavite could offer. Notable beaches, hiking spots, historical places, and other places of interest can be found nearby. But if you want a thrilling experience then the Enchanted Kingdom could be your next go-to place. This 25-hectare theme park is found in San Lorenzo south right inside the city of Sta. Rosa. It is a member of the International Association of Amusement Parks and Attractions and it contains a total of 30 attractions.
A weekend trip to the Enchanted Kingdom
On weekends or during holidays, you and your family can take advantage of Enchanted Kingdom's accessibility and spend the whole day bonding at this amazing theme park. The Enchanted Kingdom is about 39 kilometers away from Manila so it also has a convenient location. But if you live within the city of Sta. Rosa, it is only a few minutes away. It occupies about 17 hectares of land that are filled with several kinds of rides that have different themes so both kids and adults definitely have something to enjoy in this park. There are rides that are great for the adventurous, the curious, and for those who simply want to have fun.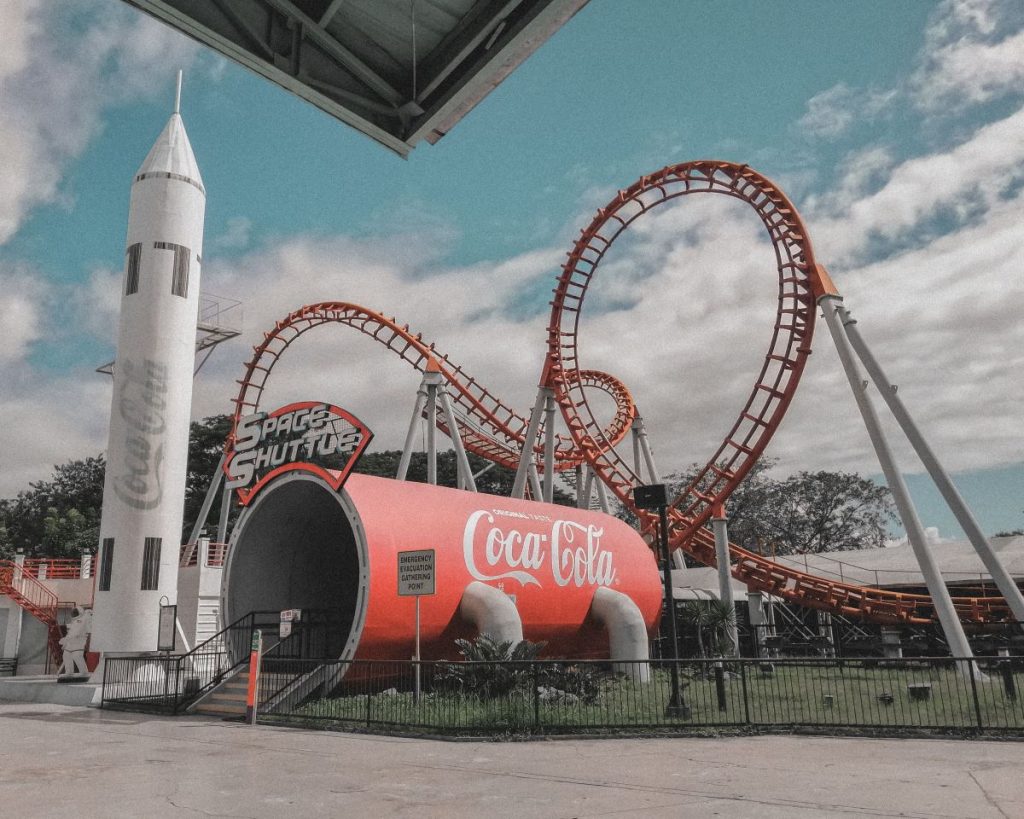 The façade of Enchanted Kingdom may give a sense of being abroad, as it may remind you of Disneyland while the other parts of this theme park are patterned after the Universal Studios. Once you are inside, you are sure to forget about time because your eyes will be filled with so many wonders as each section of the park has its own unique theme.
There is Victoria Park where you will find mascots and other entertainers including Enchanted Kingdom's own wizard Eldar, and then there is Portabello which has some rides like the 4D Discovery Theater, the horror houses, and more. Kids will definitely have fun in Boulderville because of its prehistoric dinosaur theme. There are puppet shows and dinosaur mascots there as well as some rides kids will love.
If you are interested in clowns, mimes, and jugglers, then you're in for a treat at the Midway Boardwalk. This part of the park was patterned after Coney Island which is known as America's playground. There is also Brooklyn Place where you can find the shopping area and also the theater.
If you are into Sci-Fi, explore the Space-Port to satisfy your curiosity for outer space, and lastly, there is the exciting Jungle Post which will give you the jungle adventure, a theme inspired by the Amazon jungle.
The Enchanted Kingdom offers all these and more as they also have a fireworks display on holidays and weekends giving you more reasons to come and visit.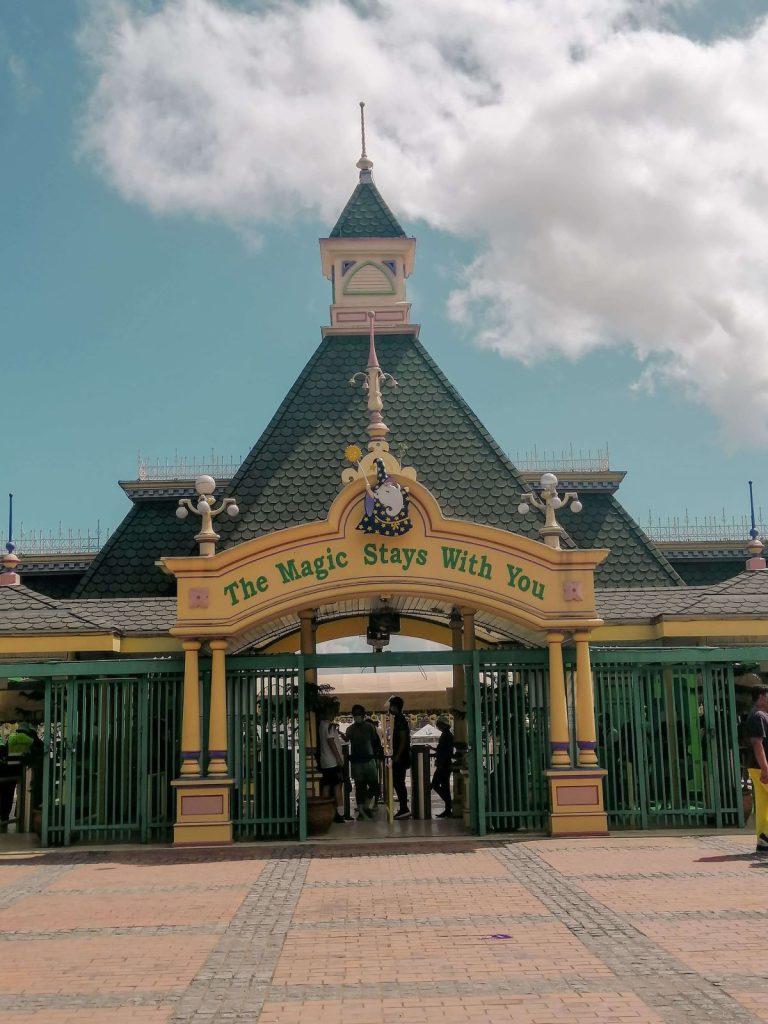 The Enchanted Kingdom is open for visitors currently with the COVID alert level 1 permitting to do so. However, they placed schedules on their rides to help in controlling the virus and vaccination guidelines for when entering the park. Safety is of paramount importance these days. Check out their social media pages for future updates.
Experience a magical time with the family here at the Enchanted Kingdom in Sta. Rosa, Laguna. They offer a regular day pass, a senior citizen / PWD pass, a junior day pass, and a junior PWD pass. They offer different promos at different points of the year so be sure to check out their website and social media pages to learn the latest deals.
There are also numerous restaurants in Sta. Rosa Laguna wherein you can enjoy a meal after your trip to Enchanted Kingdom!
Related Blog: Traveling Within the City of Sta. Rosa: Your Travel Guide around the City