The real estate market in the Philippines is soaring higher at present. As a result, the developers become optimistic that the constant incline in income and savings, mainly in the middle class, stimulates the demand for condos and houses, and lots for sale. But when it comes to buying a property in the Philippines, the selection of property plays an important role along with the location. In this country, the most common options for homes are condos and houses and lots for sale. Locating on two different ends of the residential spectrum of real estate development; both of these properties have their advantages and disadvantages. So, the cost of the property and your lifestyle can help to decide which property will be the best choice for your needs.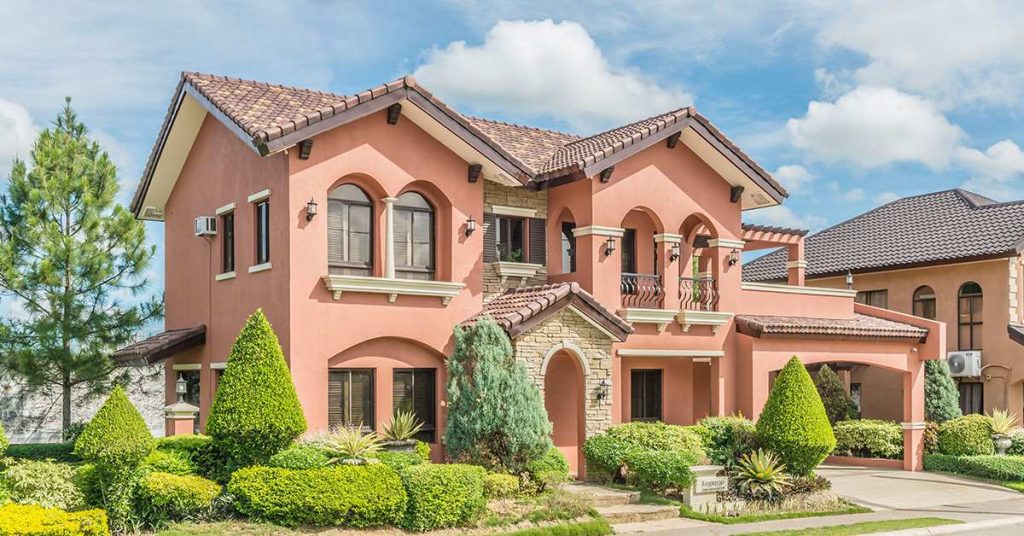 While you will have privacy inside the unit, it becomes a bit tricky outside as the property shares the space. So, privacy in a condo in Laguna properties is a little less than a house and lot for sale in Sta Rosa Laguna.
Differences to Consider When Choosing Between a House and Lot for Sale or a Condo for Sale Philippines
1. Location
• Home: According to the land requirements, the majority of the house and lot for sale in Santa Rosa Laguna is situated outside the city. So, these properties are perfect for people, who choose to stay in more laid-back communities however urban conveniences like parks, malls, or business centers are located nearby.
• Condo: The majority of the condos are generally located inside the cities. Therefore, it becomes easier for the residents to get to and from their workplaces, schools, colleges, or universities. Besides, condos also allow the residents to stay nearby healthcare facilities, commercial centers, and government offices.
2. Ownership
• Home: When it comes to investing in houses and lots, the ownership includes both the land on which the property is built and the structural property.
• Condo: In the case of condos, you will be the sole owner of the condo unit. Outside the unit, you will have to share the ownership with other unit owners.
3. Price
• Home: As houses and lots are comparatively larger, they are more expensive when it comes to property taxes and prices. While some houses are a bit more affordable than some condos, they are located outside the metro areas.
• Condo: Depending on their sizes, condo properties are more affordable unless they are in the upscale development or of the penthouse variety. Condos, which are being sold before they are built, or are pre-selling, are even more affordable and would only increase in value as time goes by.
4. Security
• Home: Even though exclusive communities come with a semblance of security, which can be compared to condo developments, not every home is located in those communities. So, the securities of the homes are the responsibility of the property owners.
• Condo: Because of the total number of residents and units, security is comparatively tighter in the condo properties. Here the overall property is accessible to all the residents. And the key sections are generally kept secured through CCTVs and other important security measures.
5. Privacy
• Home: One of the major benefits of living in a home is that you can have more privacy. Although you may have neighbors, who stay right beside your property, you can have your private space inside the boundaries.
• Condo: While you will have privacy inside the unit, it becomes a bit tricky outside as the property shares the space. So, privacy in a condo in Laguna properties is a little less than the house and lots.
6. Maintenance
• Home: House ownership comes with the freedom where you can do anything or everything with your property. And this means that being the owner, you will only be responsible for maintaining the home.
• Condo: As condos are shared properties, there are fewer options when it comes to personal improvement or renovation. So, here the maintenance job is mostly covered by the property managers or condo associations.
7. Floor Area
• Home: Houses are larger than the condos and therefore they have greater floor areas. And you can also increase the floor area if you have free space around the property or if you choose to add more stories to the home.
• Condo: Condos are more modest in terms of space. But it is not a disadvantage as smaller space ensures easier pickup.
8. Conveniences and Amenities
• Home: Even though some subdivisions come with some amenities, they are not that extensive like condos. Besides, not all the homes are located in gated communities.
• Condo: Condos include some great features and amenities like clubhouses, swimming pools, 24-hour security, basketball courts, etc. Besides, some of the properties also have commercial establishments.
9. Association Fees
•Home : When you invest in homes, there is no need to pay association fees. So, if your home is not located within a subdivision or a gated community, it will have a homeowner association.
• Condo: If you invest in a condo property in a residential community, which shares the common areas and lands, then you have to pay the association or member fees.
So, both of these properties have some great advantages, they also have their compromises that you have to make once you select.
Homes Located in a Bustling Neighborhood in the South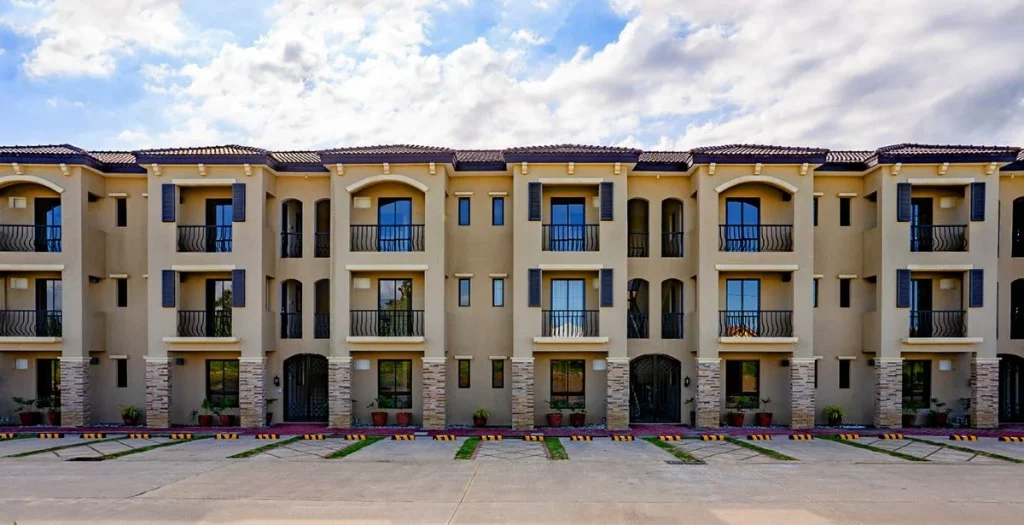 Valenza is an Italian-themed community located within the city of Sta. Rosa in Laguna. This idyllic community offers houses and lots for sale and is in proximity to malls, markets, leisure activity places, hospitals, and major schools. Located between places of work and leisure, Valenza gives its residents a unique experience where they can experience a balanced lifestyle as it is only a quick drive away from Metro Manila and the country's second summer capital, Tagaytay. However, not everyone wants a house and a lot. Worry no further as Valenza Mansions, located inside the Valenza community, offers spacious and open condominiums. Valenza Mansions has mid-rise condo buildings and comes with its own amenities. This vertical development in Laguna provides the same experience but in a more compact space.
If you want a convenient lifestyle, consider these premium properties in the South.
Related blog: How to Buy a House and Lot for Sale in Sta. Rosa, Laguna?