Architectural design is the art of creatively planning structures with both aestheticism and functionality in mind. It is difficult, as it is often hard to find a balance between the two seemingly separate and opposing concepts. More often than not, the cosmetics of a structure are an afterthought, as people misunderstand and think it serves no real purpose aside from being decorative.
However, architectural design is an integral part of architecture, which is the overall process of designing and building structures. In fact, it should be the first step in the process of creating any structure, as it can guide an entire architectural endeavor.
Unfortunately, architectural design is often considered insignificant compared to other aspects of architecture like security and sturdiness or practical functionality, and so is overlooked. However, how a structure is designed can make a huge difference in the day-to-day lives of those in that space.
This is especially true considering how people spend most of their time indoors. Actually, people spend most of their time indoors in the same spaces, like their homes or their places of work. So, the architectural designs of these places are particularly important.
 For example, homes that lack windows will also lack natural light and have poor ventilation, which research has shown can directly impact the physical health of a person. Aside from that, having windows will allow someone to see the outdoors, which can have a significant impact on their mental health.
The architectural design of a space does not only affect individuals, but it also affects entire communities. Buildings are the physical manifestations of communities, and so structures should be representative of the community they are located in. Aside from this, how structures appear from the outside greatly contributes to the cohesiveness of a space. A new building can either complement or clash with the existing structures in a neighborhood. Lastly, beautiful buildings can act as tourist sites, which increases the economic activity in a community.
Great examples of the application of architectural design can be seen in Denmark's modern architecture.
The Best of Modern Danish Architecture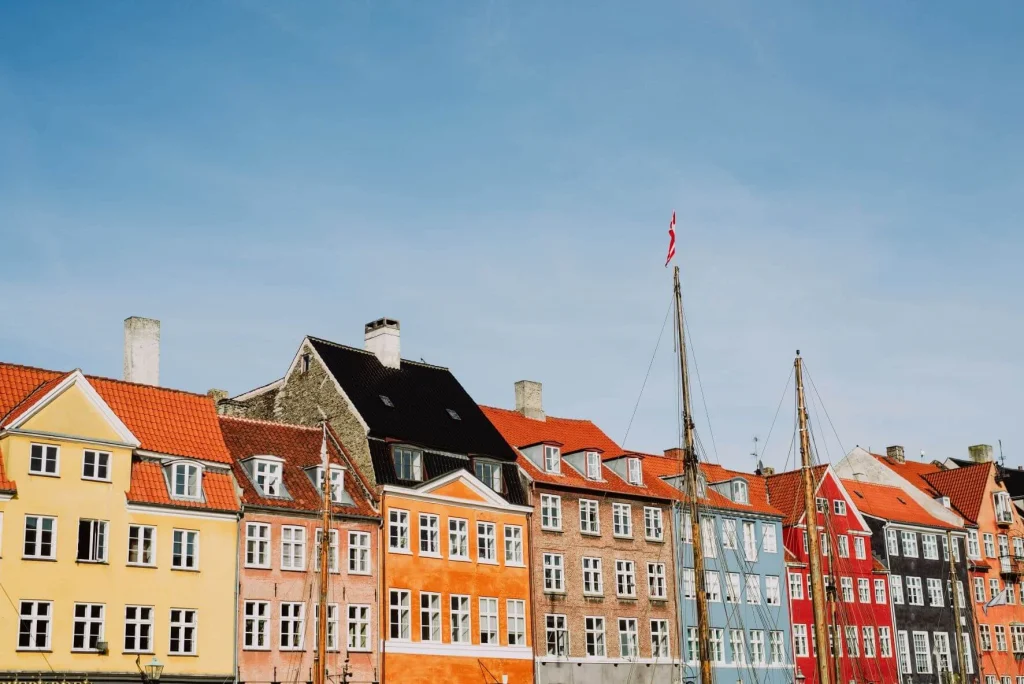 Denmark is known to have some of the most beautiful cities in the world. Some of the best modern architectural must-sees in its capital, the city of Copenhagen, are 8House, The Tietgen Residence Hall, The Royal Danish Playhouse, and The Circle Bridge. If you are ever in Denmark, be sure to check those places out for an unforgettable visual feast.
Specifically, Denmark is known for its contemporary, functional, and innovatively designed buildings. Even outside of the country, modern Danish architecture has made its mark. For example, all the way in Australia is the Sydney Opera House, which was designed by Danish architect Jørn Utzon.
Another notable example is the works of Danish architects are the works of the Henning Larsen Architects, who designed marvelous structures, such as the Copenhagen Opera House, Ny Carlsberg Glyptotek, and Al Murjan — naming a few.
It is no wonder that even the residential spaces in Denmark are, at the same time, a perfect blend of practicality and prettiness. There is no better example of this than the Sneglehusene, a housing complex in the neighborhood of Nye.
The Sneglehusene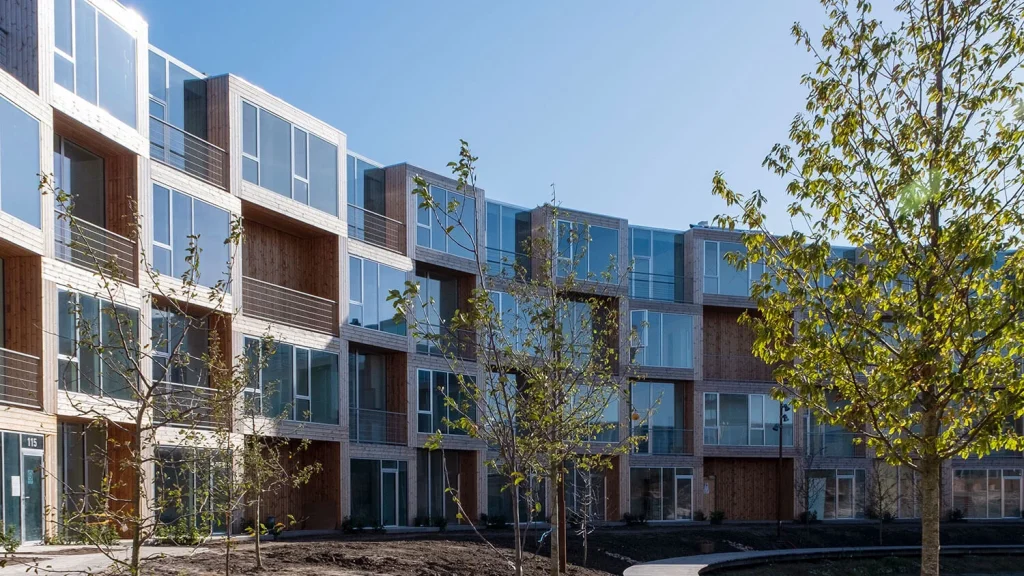 photo from sneglehusene.dk
"Sneglehusene" is a Danish word that roughly translates to "snail houses," which is an apt name for this residential complex. It is composed of six curved housing blocks that combine to form a spiral shape, just like the shell of a snail. As previously mentioned, the Sneglehusene is located in Nye, a suburban city that is only a short distance away from Aarhus, the second-largest city in Denmark.
What makes the Sneglehusene particularly unique is the use of elevated modular housing concepts in its design. Modular housing refers to the utilization of individual modules in the overall design and structure of a building. Much attention to detail is placed on the individual module, but also on how the modules interact with and connect to each other. In this instance, each housing unit is a module.
You can see the application of modular housing principles throughout Sneglehusene's 93 units, which are a mix of studios, multi-bedroom apartments, and townhouses. It is especially evident in its characteristic checkerboard exterior, which was created by creatively arranging the different modules. This exterior can also be likened to a porous wall.
The city of Nye actually recognized the Sneglehusene with the highest of distinctions for its architectural quality and contribution to the existing urban landscape of Nye. Listed below are some of the award-winning characteristics of the Sneglehusene.
Distinct Inside and Out
The Sneglehusene can be identified by its distinct design. As written above, it has a characteristic checkerboard pattern that sets it apart from the other nearby structures. On both the inside and the outside of the building, the floors, walls, and ceilings are composed of a mix of wood and light-colored concrete, which seamlessly ties the exterior and interior of the building together.
In terms of interior design, each modular unit has two sets of floor-to-ceiling windows situated on opposite sides of the apartment. This ensures that each unit receives as much sun and natural daylight as possible.
Aside from this, the interior of each modular unit is very spacious. For the purposes of flexibility, fluidity, and ventilation, there are minimal partition walls. Each module also features an outdoor balcony.
Thoughtful
The Sneglehusene can be described as thoughtfully designed because of its consideration of the community of Nye. It manages to stand out, yet it still complements the existing urban landscape of the neighborhood. This is especially evident from an aerial point of view, where one can best appreciate the snail-like shape of the entire residential complex. Additionally, even if it is uniquely shaped, the efficiency or functionality of the structure is not harmed.
Green
Maybe the most applaudable award-winning characteristic of the Sneglehusene is its balance of aestheticism and functionality in its green spaces. The property was developed with environmental sustainability in mind, and this is most clearly seen in the center of the residential complex, which is marked by a beautiful artificial pond.
This pond is more than just a view to look at. It manages rainwater runoff and is part of a water filtration system that collects water and redirects it back to the entire neighborhood, lessening the net water usage of the entire area.
The Sneglehusene also features a central boardwalk that surrounds the pond, which acts as green paths and meeting points that encourage small talk and interactions between neighbors.
How to Live Like A Dane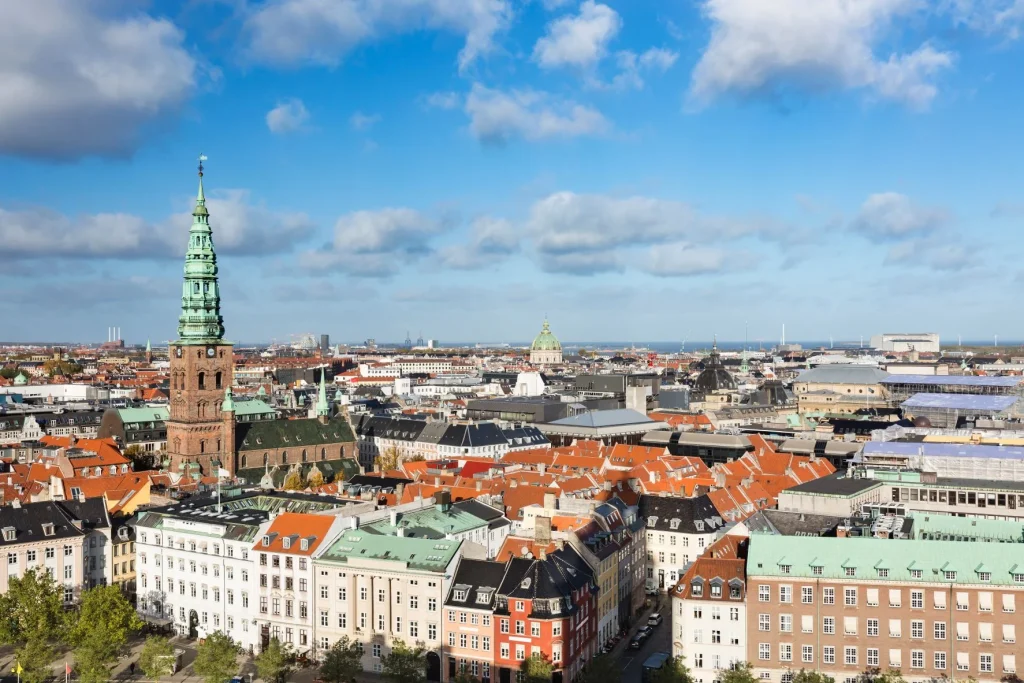 There's no need to go all the way to Denmark to experience living in a modern and beautiful residential complex. Crown Asia, the leading real estate developer in the country, offers four different condominiums that you can choose from.
The Hermosa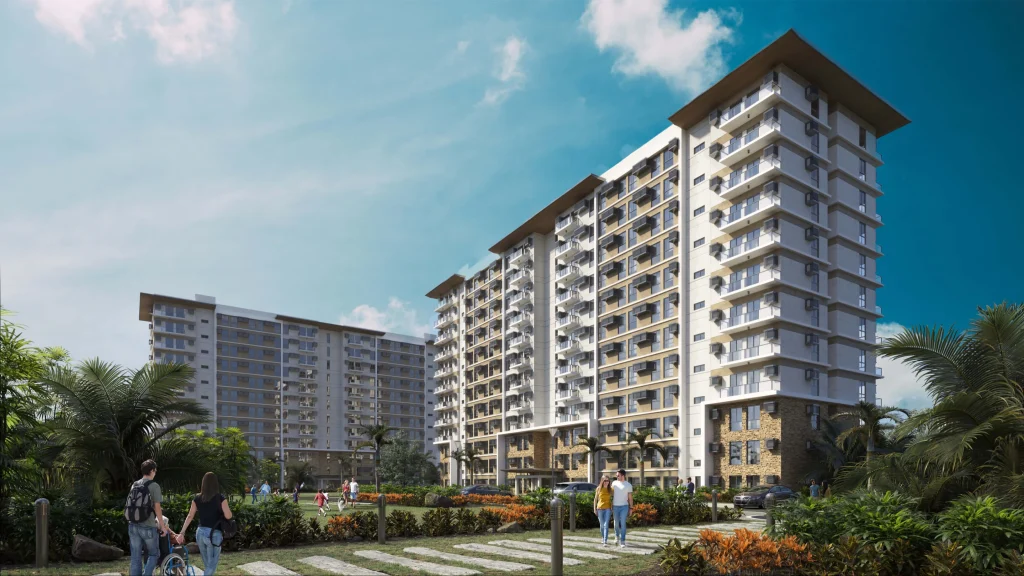 Located along the C-5 extension in the bustling city of Las Piñas, The Hermosa is composed of six mid-rise buildings, broken down into 1,147 units across a 2.9-hectare property. It is conveniently only a few minutes away from important establishments like the airport, and it is surrounded by different commercial, retail, and entertainment hubs.
The Hermosa is part of a master-planned township called Vista City Global South, so it is designed to be cohesive with and complementary to its surrounding structures. The Hermosa offers resort-inspired amenities that you are unlikely to see anywhere else, such as its Pet Park. Like the Sneglehusene, the Hermosa also features green trails and gathering places like its Social Pavilion, Sky Rose Garden Paradise, and Reading Nook. If you want the best of modern urban living, a studio, 1-bedroom, or 2-bedroom unit in Crown Asia's Hermosa is perfect for you.
Presidio Heights at The Lakefront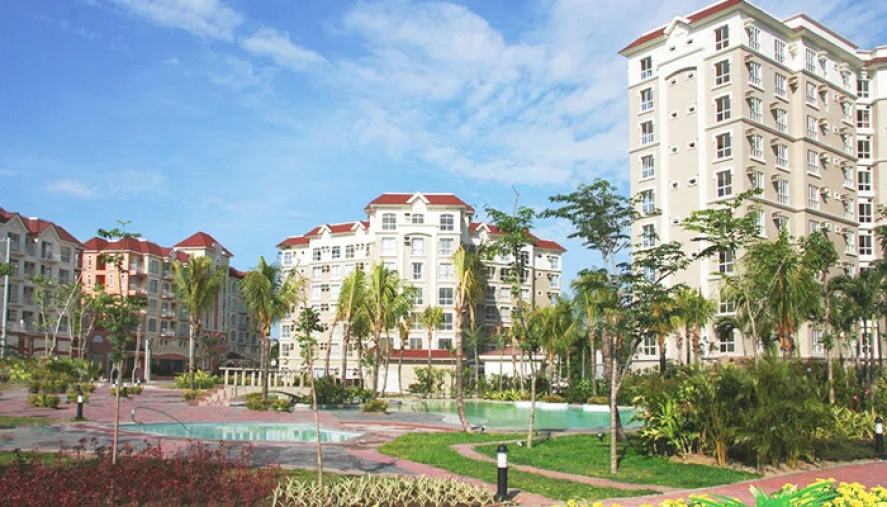 Presidio Heights is part of Crown Asia's masterplan community, The Lakefront. It is located in Sucat, Muntinlupa, and it is composed of seven mid-rise towers with spacious studio, one-bedroom, two-bedroom, and three-bedroom residential units.
Presidio Heights' San Francisco-inspired exterior architectural design is a beautiful balance of aestheticism and functionality, just like the exterior architectural design of the Sneglehusene. A home in Presidio Heights is truly pleasing to the eye, and its attractive exterior comes at no cost to the overall efficiency of the structure.
For those who are looking for something to do over the weekend, Presidio Heights offers many different amenities like a swimming pool, gym, and jogging path. Young professionals and growing families may especially appreciate Presidio Heights, as it was built with this demographic in mind.
Pine Suites Tagaytay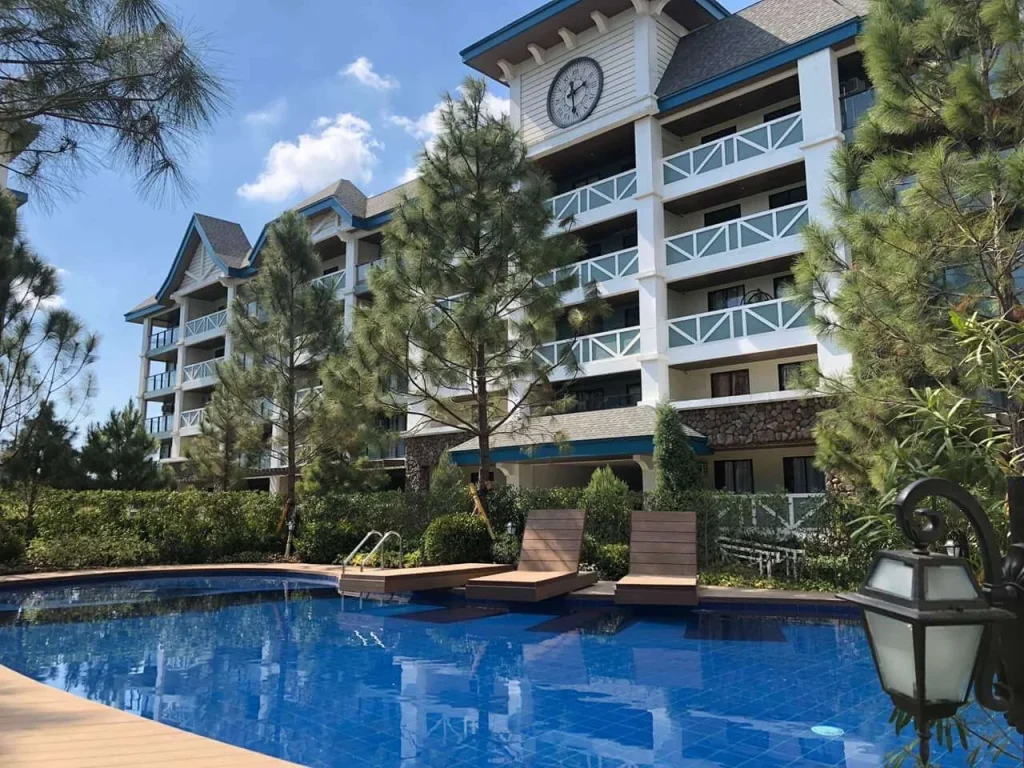 In this premium residential complex directly inspired by the best of modern Danish architecture, you'll be able to feel the cool wind on your face, mimicking the cold climate of Denmark. That's because the Pine Suites is located in suburban Tagaytay, just as the Sneglehusene is located in the suburbs of Nye. The Pine Suites offers the perfect mix of suburban and city living. From this area, you can easily access both the best of Tagaytay and the main roads that take you to the busier parts of Metro Manila.
The Pine Suites is Crown Asia's first development in Tagaytay. It is an exclusive, resort-like community composed of three five-story mid-rise buildings on almost one hectare of land. Aside from studio apartments, the Pine Suites also offer two-bedroom apartments with balconies, making it the perfect place to appreciate the serene mountain scenery of Tagaytay. In fact, homes in Pine Suites have been designed to give residents the best view of the Taal Volcano. The Pine Suites also offer ready-for-occupancy studio and two-bedroom properties for easy move-in.
Pinevale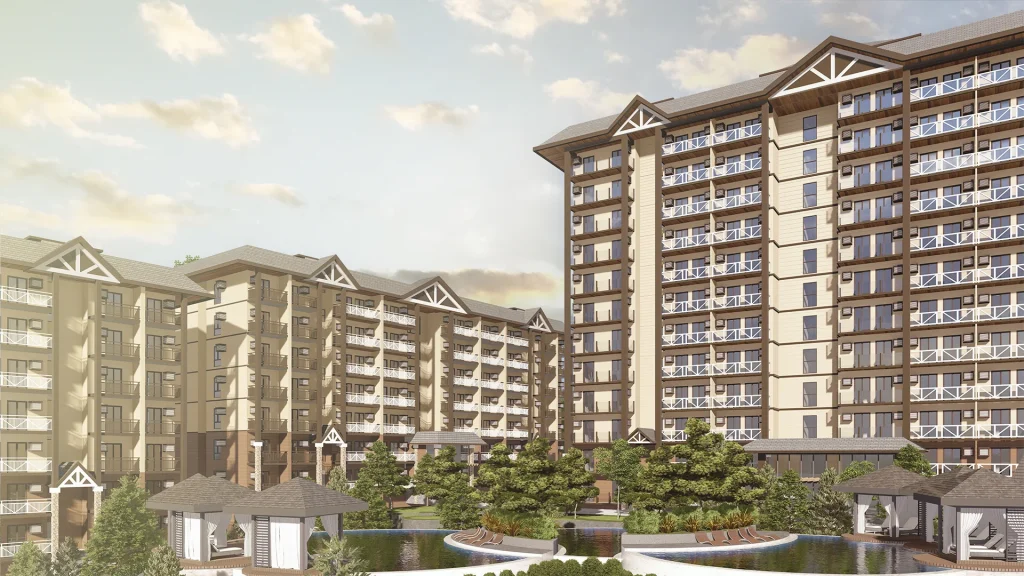 Also in suburban Tagaytay is the 2.8-hectare Crown Asia development, Pinevale. Like the Pine Suites, it is conveniently located near the best dining choices and popular weekend getaways in Tagaytay and multiple major road networks, such as the Emilio Aguinaldo Highway, the Santa Rosa-Tagaytay Road, the Tagaytay-Calamba Road, and the Tagaytay-Nasugni Highway.
Also, like the Pine Suites, it is a residential masterpiece that is inspired by modern Danish architecture. Pinevale offers one-bedroom and two-bedroom suites, all with balconies that allow you to enjoy the beauty of Tagaytay. It is composed of five towers sprawled across a 2.8-hectare space.
Unique to Pinevale is its use of smart home technology, which all units are equipped with. In an automized unit in Pinevale, you can connect any and all of your devices, appliances, or systems to a common network, making your life easy and convenient.
Pinevale is also very safe and secure. Smart home technology allows you to remotely access your security camera, motion sensor, and smart security systems in one interface. It also provides you with different ways to lock and unlock the main door of the unit.
Appreciate Good Architectural Design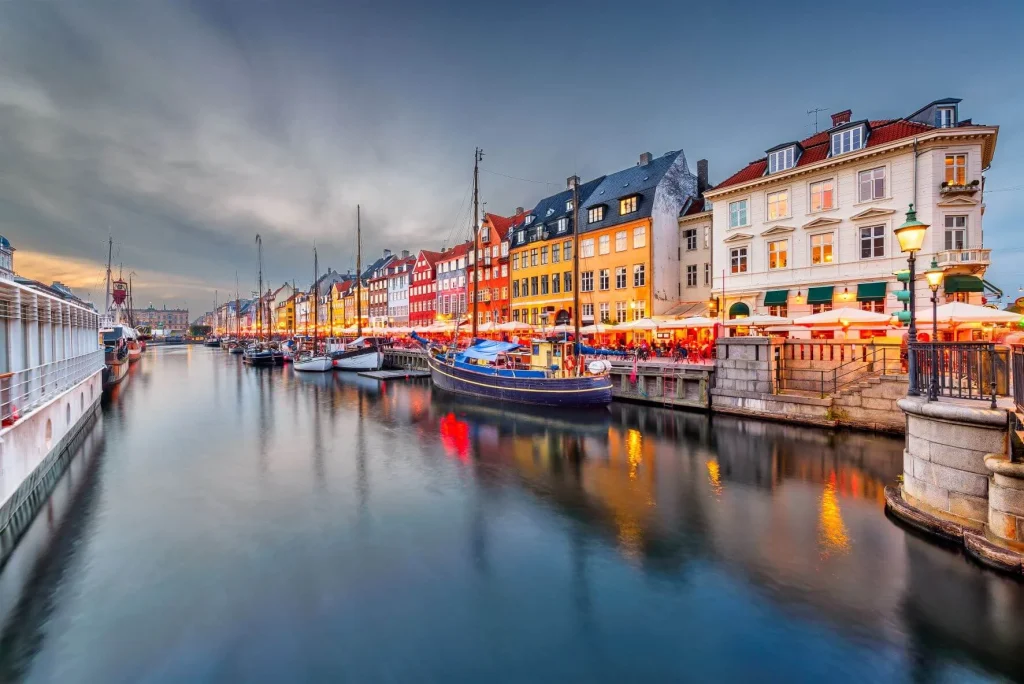 Good architectural design deserves to be appreciated!
Architecture is more than practical functionality and design, it shows the history of the society of a specific location and civilization, and how it influenced the modern architecture of today. From the Gothic style to, the Dutch Renaissance style, neoclassical architecture, and so much more These designs show the evolution of how human understanding of science and art.
We hope this article has helped shed light on what architectural design is and has shown good examples of structures that have applied the concepts of architectural design both in the Philippines and abroad. You'll never look at a building the same way again.
Related Blog: The Modern Contemporary Philippine Architecture